Sponsored
How to spend a wholesome long weekend in and around Leeds, including green space, family activities, and where to eat
In partnership with Visit Leeds.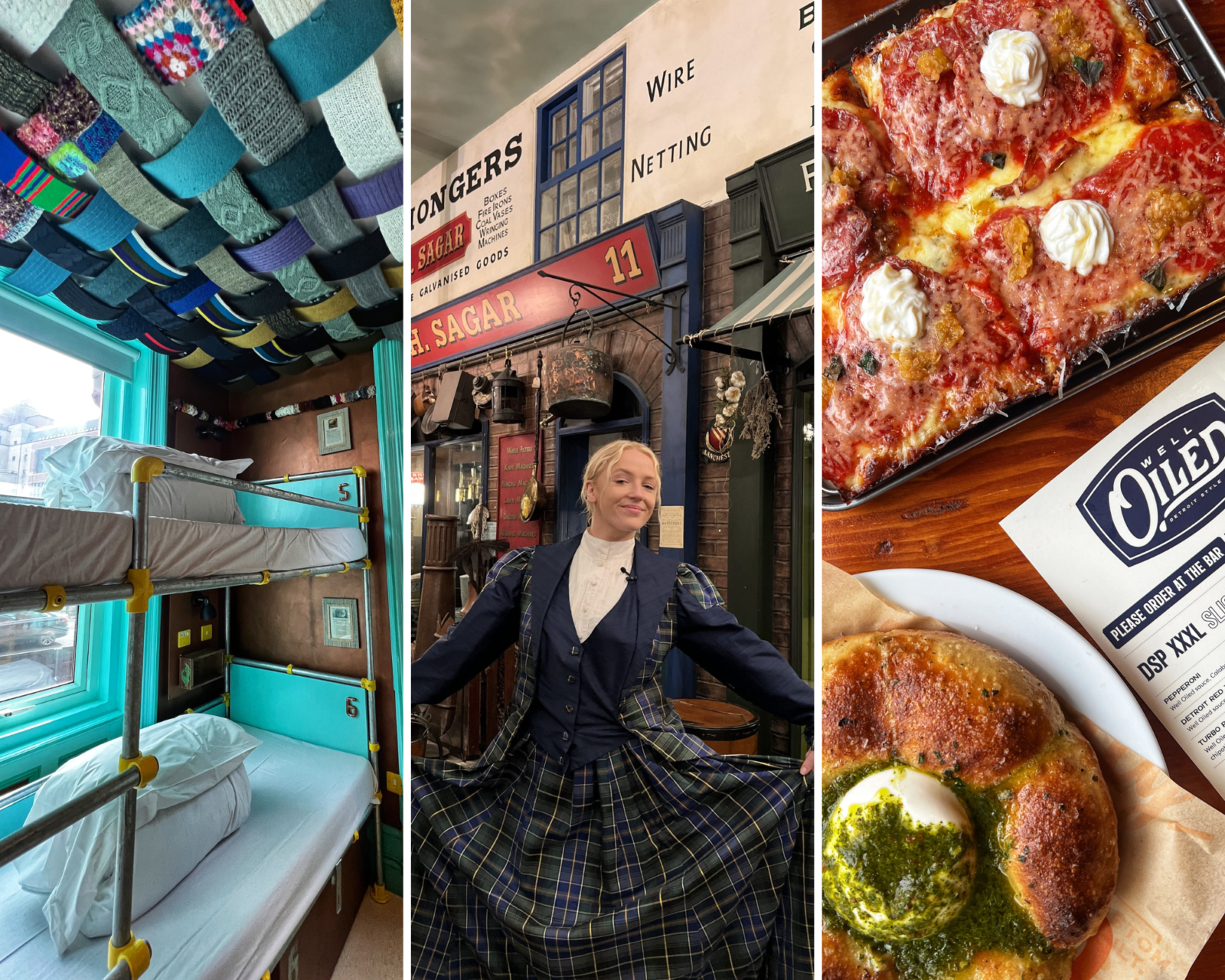 Leeds is a honey pot of culture, pouring with natural beauty and green spaces to explore – and it's just an hour away from Manchester.
For weekends when you feel like you've explored Manchester in its entirety and want to get out of the city, Leeds is the perfect alternative.
For those wanting to explore the heritage just over the Pennines through museums, galleries and our impressive arcades, there's endless ways to spend the weekends wandering the streets of the city centre – and don't forget to look up at the incredible architecture above.
But if you're looking for a little more greenery, you really haven't got to travel far either. A simple bus ride from Leeds city centre or one stop on the train can take you to one of Britain's most impressive ruins, one of Europe's biggest city parks and wooded walks leading from the suburbs right into the countryside.
So who says you can't have it all?
There's plenty to see, learn, eat and play over in Leeds – and with something for all the family to get involved in, our city truly does make the ideal long weekend break, no matter what it is you're after.
Here's three of our favourite long walks and combos that you can find just minutes from the centre of Leeds, along with everything you need to know about making your way back into the city for a cosy hotel stay.
Meanwood
Just three miles from the city centre is a little suburb with a lot to offer. Having recently hailed reviews from the likes of The Guardian for its thriving independent foodie scene, Meanwood makes the perfect day trip for a long walk and hearty meal.
Walk: Meanwood Valley Trail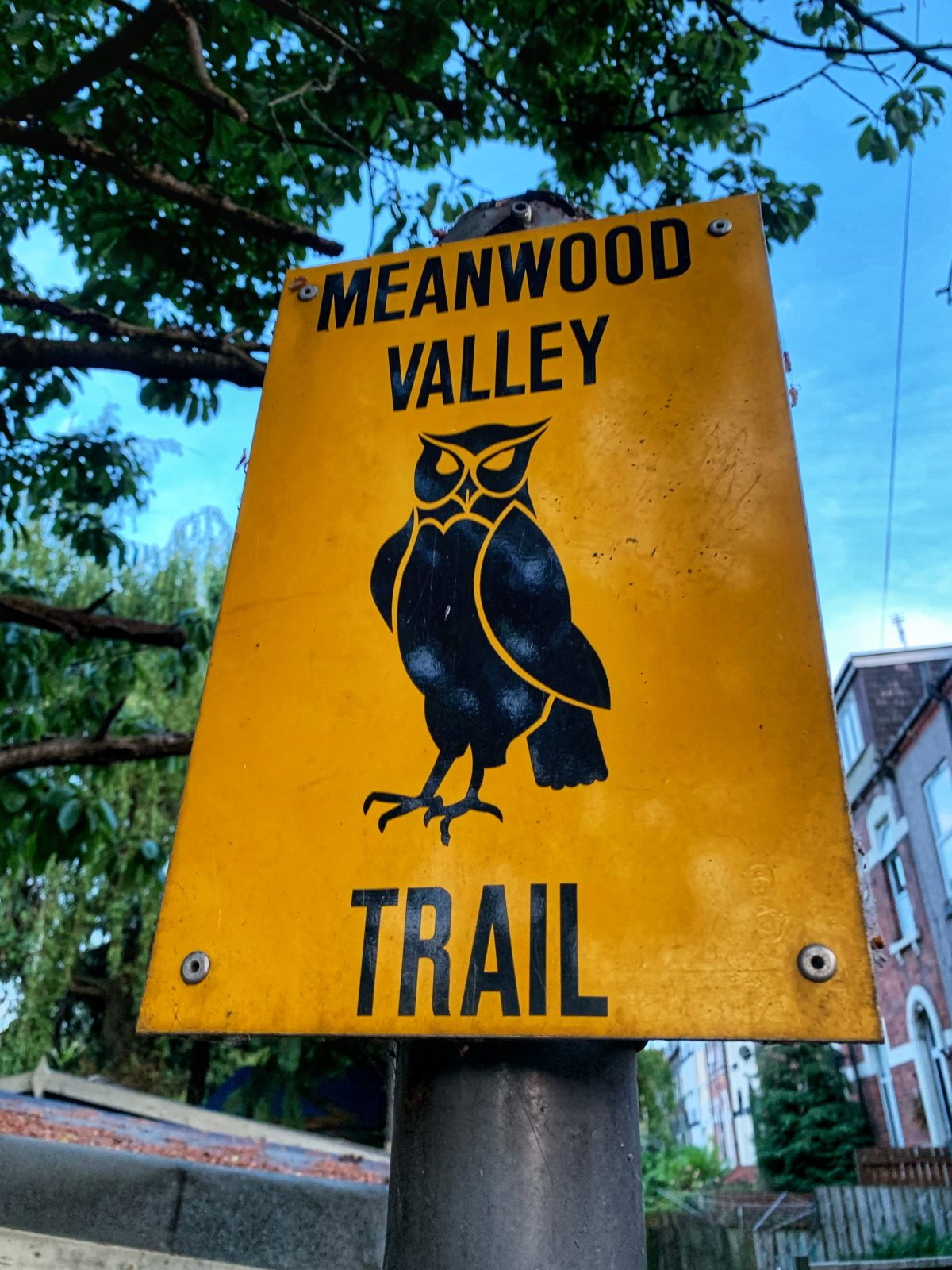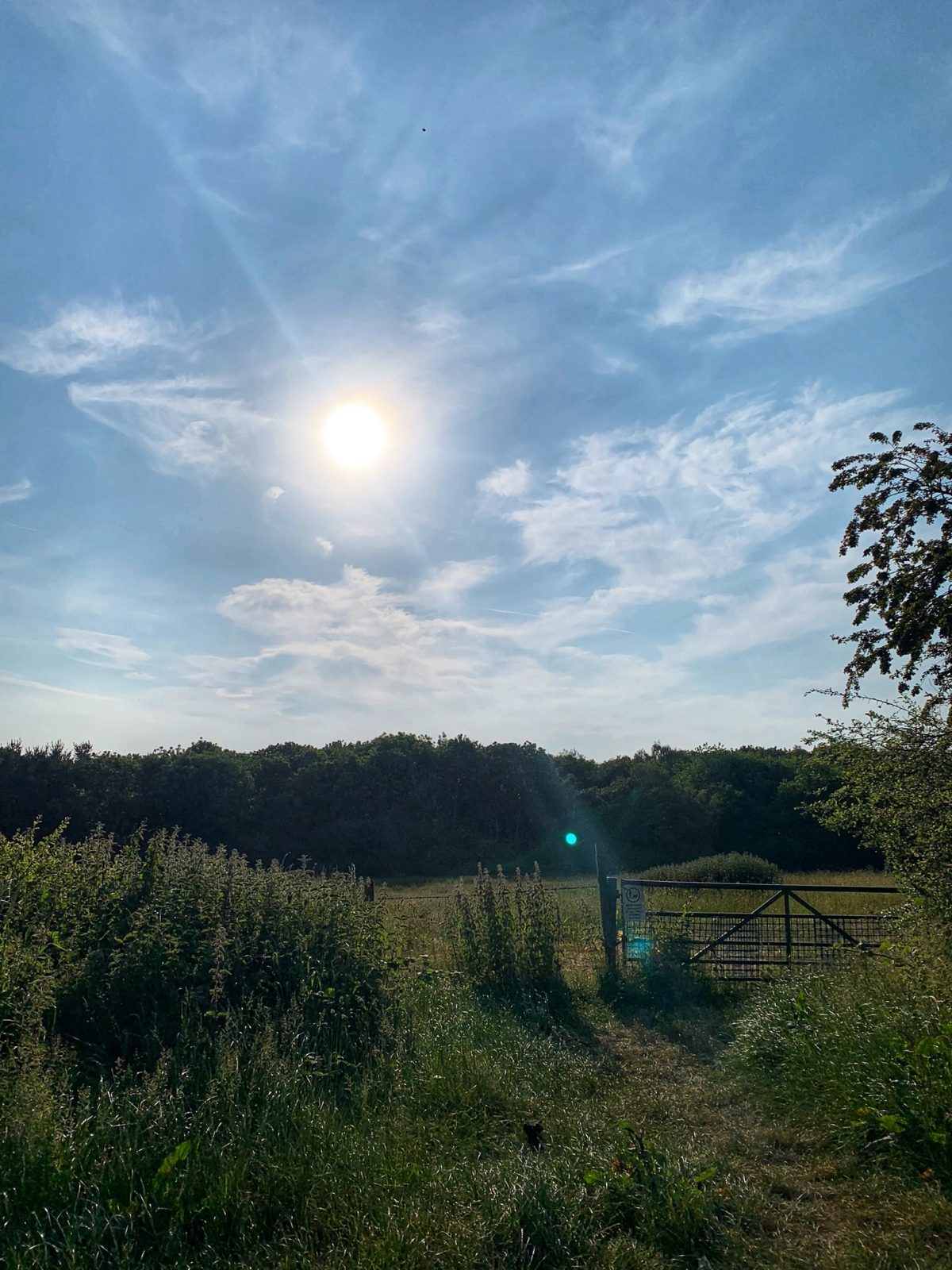 Sometimes known as the city's 'green artery', the Meanwood Valley Trail is a perfect example of the countryside feeling you can get just a few miles from the city centre. The full seven mile walk spans from Meanwood up to Golden Acre Park with a pit stop through Adel Woods but it's an easy one to pick and choose parts of the trail if you don't fancy the whole thing.
For the little ones: Meanwood Park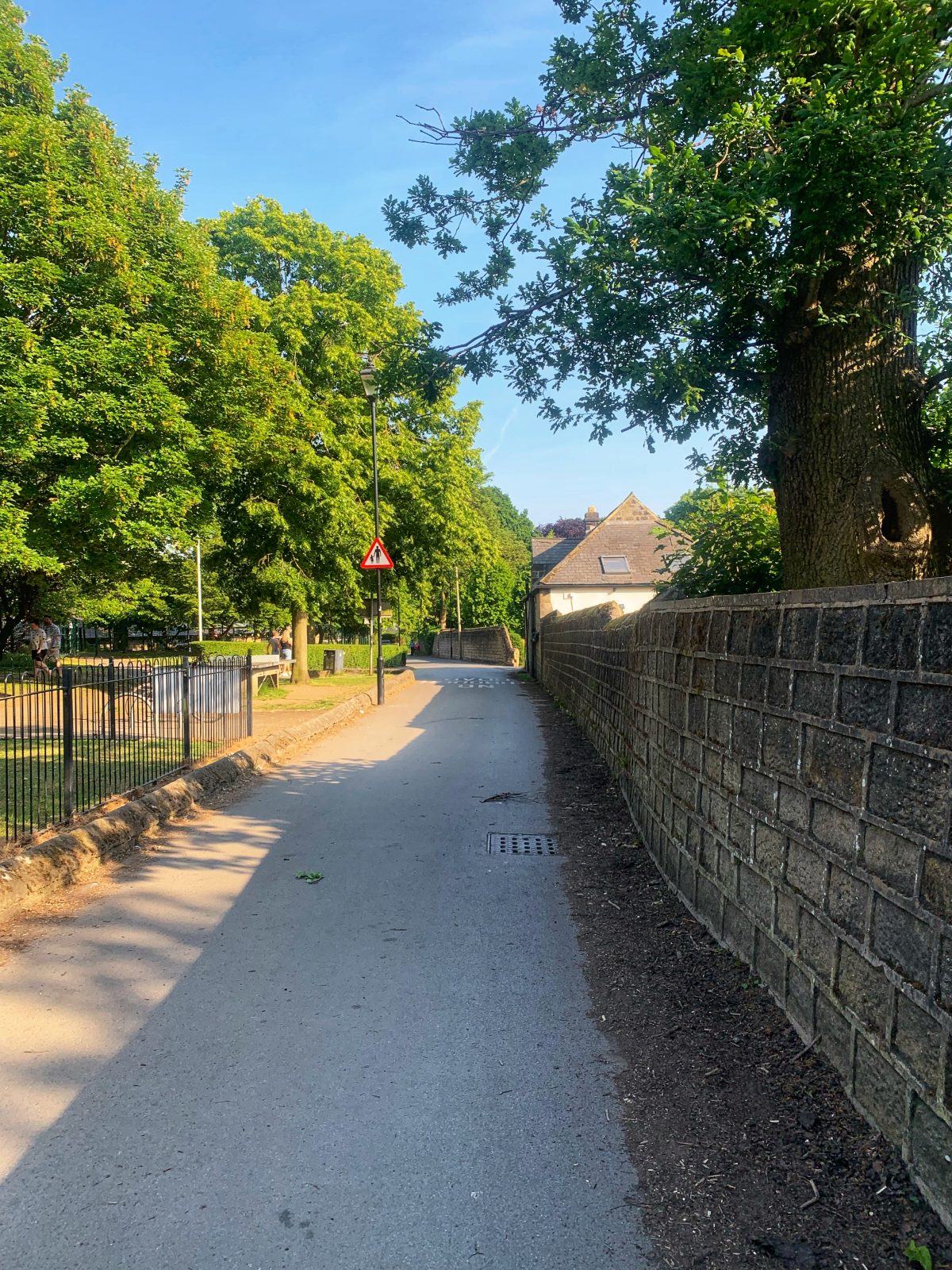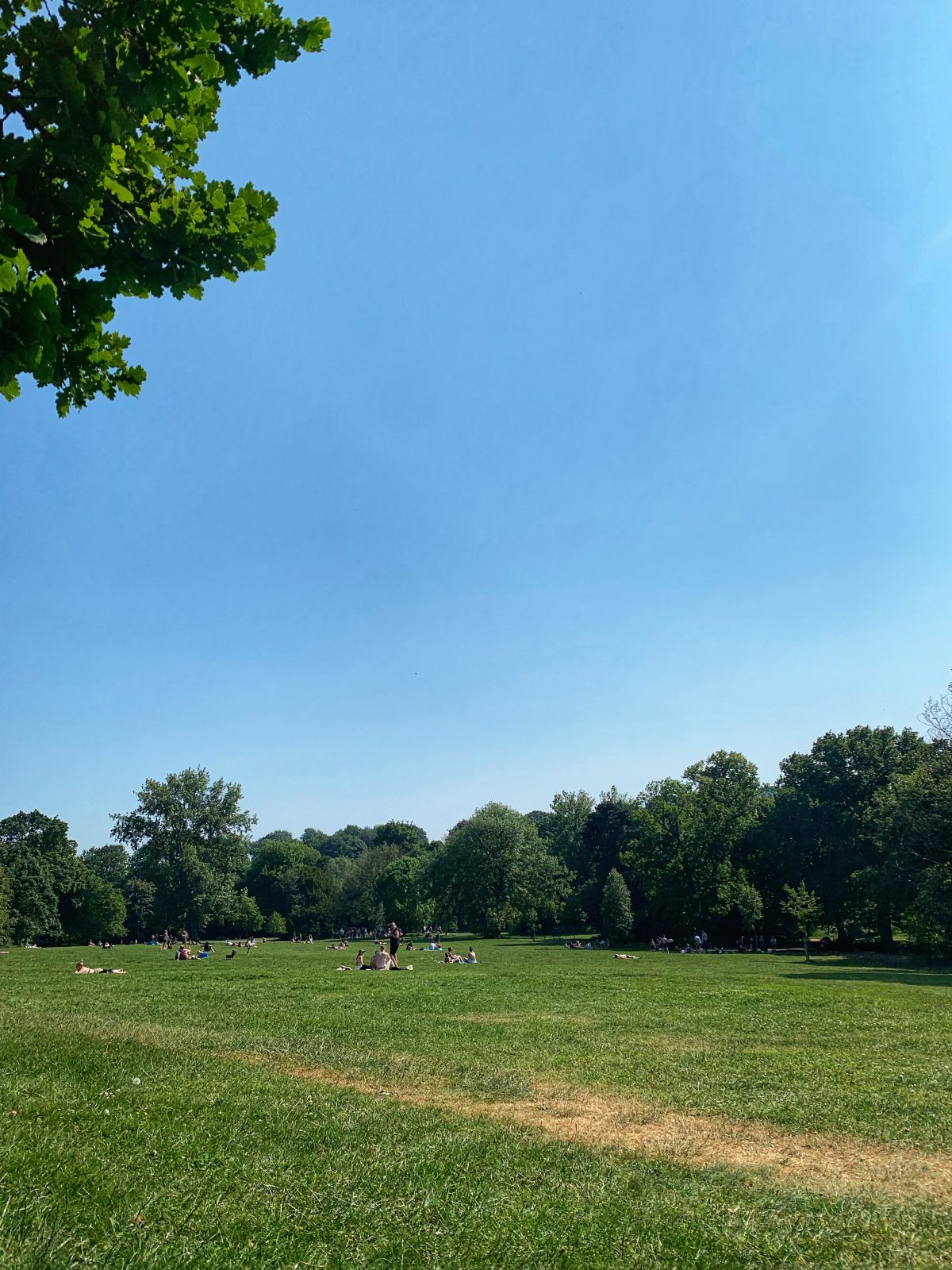 For sports lovers there's table tennis tables, a bowling green, picnic benches and a full tennis court at Meanwood Park. The greenery is a hotspot for young families looking for a playground, footie enthusiasts wanting a small green area to have a kick about as well as dog walkers needing space for off-lead zoomies – there's space for everyone to roll out a picnic blanket or go for a walkabout here.
Food and drink: Meanwood Tavern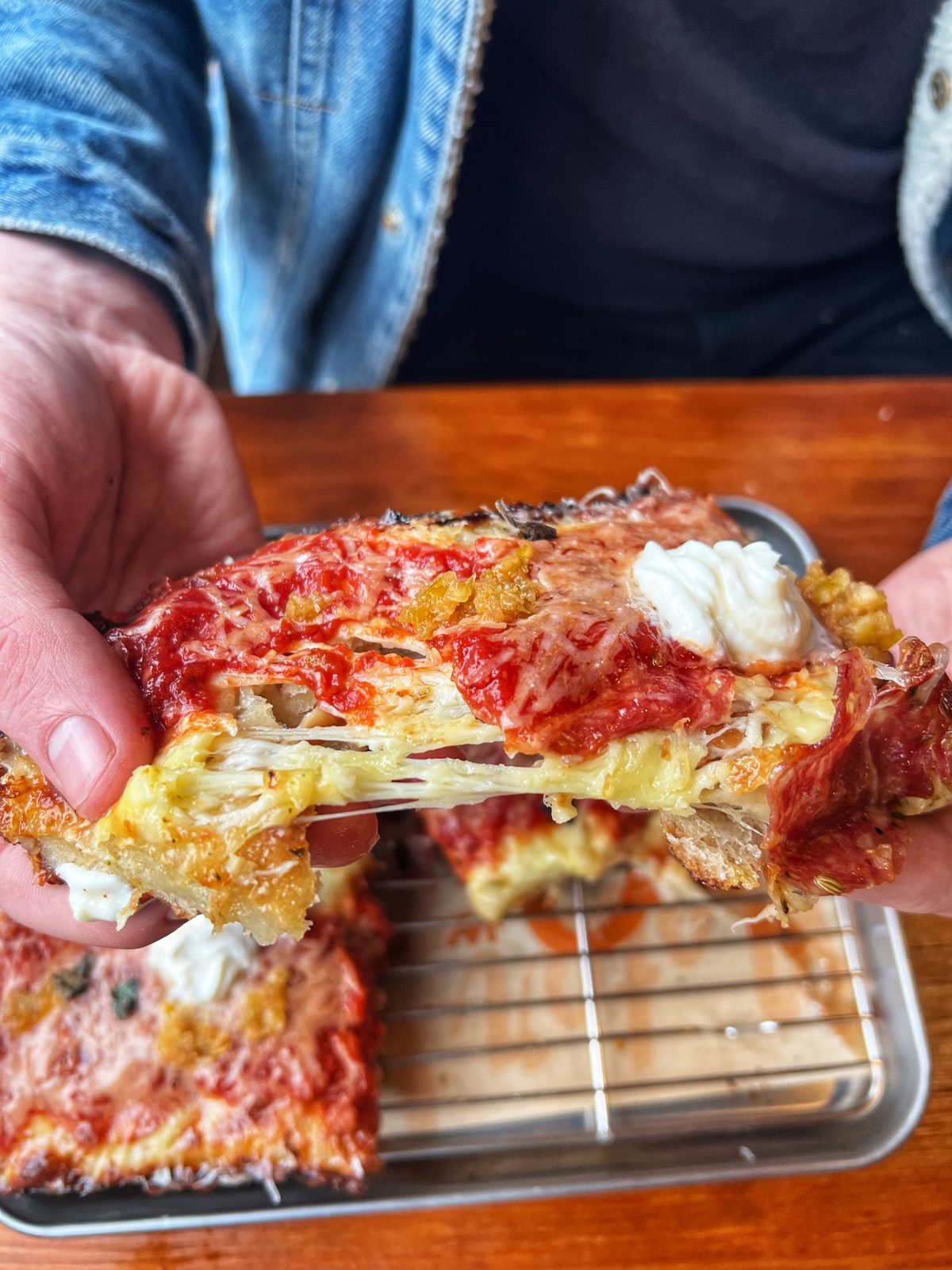 All this bowling, tennis racket hitting and playing around is bound to work up an appetite and Meanwood Tavern offers the ideal pitstop before heading back into the city centre. The laid back pub recently opened last year, taking on Well Oiled as its resident kitchen, who offer a full kids menu as well as incredible Detroit style pizzas served in huge 9×16 inch trays perfect for sharing or by as XXXL slice for those looking for a quick bite to eat.
For the little ones: And there's enough here every Sunday to keep the kids busy too. From 12-3pm there's a full kids crafting table set out plus free cheese and tomato focaccia pizza slices when you buy a full sized pizza.
Kirkstall
Just one stop on the train from Leeds, you'll follow the River Aire along the tracks to find one of the city's oldest architectural sites, a museum that truly acts as a time machine and plenty of pubs and beauty spots in Kirkstall.
Walk: Kirkstall Abbey
Founded over 800 years ago, Kirkstall Abbey is certainly one of Britain's most beautiful ruins that's well worth a trip to the city for. The former monetary welcomes thousands of visitors each year and takes you on a journey through what would have been the library, parlour, dormitories, refectory, lodgings and the infirmary all those years ago. The area itself also has spacious parklands overlooking the River Aire, ideal for an evening stroll as the sun goes down.
For the little ones: Kirkstall Abbey House
Just over the road from Kirkstall Abbey is the chance to step back in time and explore Victorian Leeds. The idea here is that you can walk down the streets, immersed in the sights and smells of the 19th century and learn all about generations gone by through play. Pop your head into the shops or see how Victorian school children learned with chalkboards – you'll certainly leave with plenty of new fun facts about the city's past.
Food and drink: Kirkstall Bridge Inn
Just off Abbey Road, you'll find independent pub Kirkstall Bridge Inn. Priding themselves on having a proper community feel about the place, you can grab a pint and while away the afternoon next to the River Aire in the beer garden, pint in hand during the summer months and in the winter, warm in the tipi next to the fireplace with a roast dinner that certainly doesn't scrimp on the gravy.
Roundhay
You really only need to take a step into Roundhay to spot the greenery – it's hard to believe that there's 700 acres of parkland hidden within this suburb, but between the seemingly unlimited places to grab a bite to eat, you'll be heading here time and time again to try out different day trip combinations.
Walk: Roundhay Park
Leeds is actually home to one of Europe's largest city parks – and with gardens inspired by Monet and Alhambra, an amphitheatre, a golf course, sports pitches and a small skateboard park all to its name – there's local and visitors flocking to the 700-acre parkland every single year.
For an easy summertime stroll, find yourself on the path of the lakes (there's two to choose from: one is maintained as a wildlife area whilst the larger Waterloo lake can be used for fishing) or climb through the woods and try to spot the lost summer house.
For the little ones: Tropical World
Combining seriously cool wildlife with learning is a task that Tropical World has found the best of both worlds with. Just over the road from Roundhay Park, you can hang out with meerkats and Emerald Tree Snakes, Owl Butterflies and world's smallest monkeys for an afternoon that teaches important world knowledge, as well as hitting on key points for Key Stages 1 and 2 Geography and English.
Food and drink: Pizza Loco
Okay so this isn't a pub, but with seriously exciting choice of pizzas, sarnies and kids menu to choose from, we skip the watering hole and heading straight for a bite at Pizza Loco every single time.
Choose from traditional Marinara pizzas or spicy 'nduja meaty options, or taste test some of the wild unique flavours on the menu like the Pat Butcher pizza, served with Scottish wild venison and green peppercorn salami, taleggio, fior di latte, pickled blackberry drizzle, ricotta salata shavings.
For the little ones: Pizza Loco knows that kids can be fussy, so the Margherita pizzas are served with any two toppings of your choice, along with a Cawston press juice box for £6. Plus, you can add a scoop of vanilla ice cream for dessert for an extra two quid.
Hotels
After a big day out, it's important to have somewhere cosy to rest your head – and Leeds is full of quiet spots that are often far more than a place to just recharge and relax.
The Art Hostel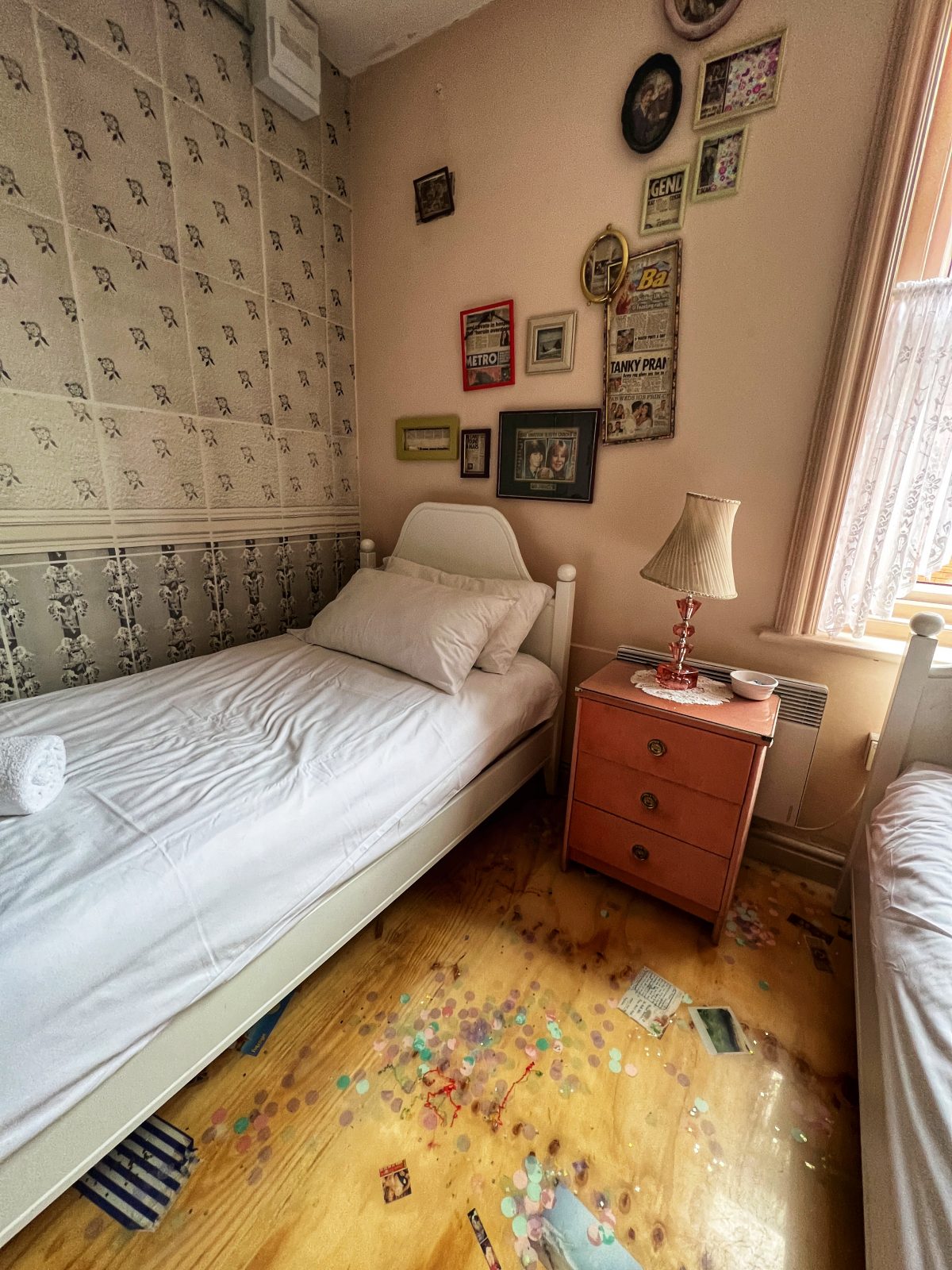 There's only one place in the city that's quite as immersive as this. The Leeds Arts Hostel was completely designed by artists, and every single room has a story to tell. From counting sheep to plastic pollution and everything in between, there's space for the whole family inside the private dorm rooms here and enough within the four walls to keep the kids occupied all evening long too.
Marriott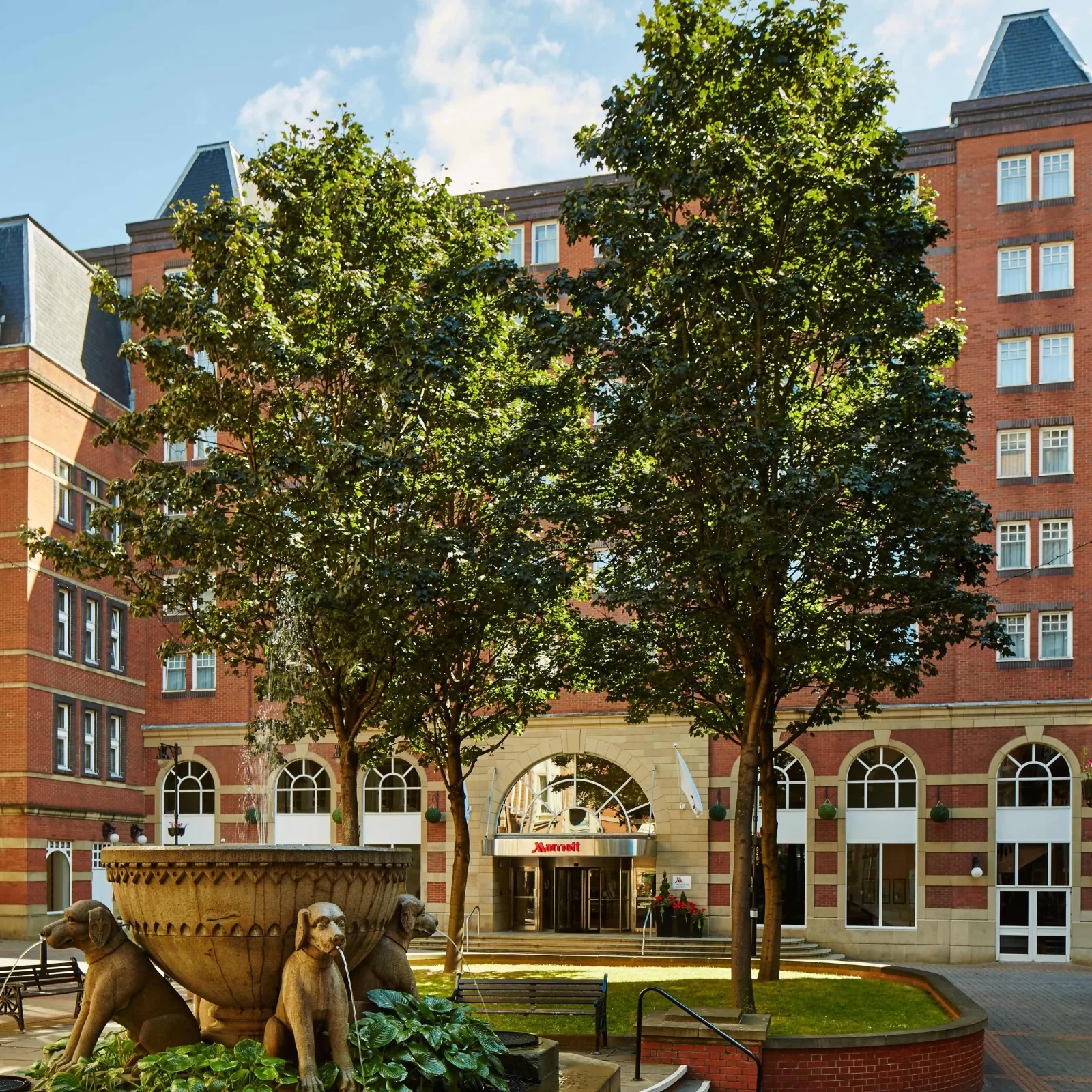 Set just back from the main road in the heart of the city, the Leeds Marriott Hotel has pretty much everything you could ever need from a hotel room. There's executive suites, family rooms, a health club and even an onsite Gino D'Accampo restaurant that lets you order food from the newly opened restaurant right up to your room.
The Queens
An iconic Leeds hotel with bags of history to explore within the four walls. Whether you're looking for dog-friendly accommodation (yes, you can bring your pup here) or a luxury hotel with fine dining options complete with a string quartet, The Queens has been known and loved across the city and beyond for years for good reason.
Read More:
Feature Image – The Hoot Leeds
AD / In Partnership with Visit Leeds