Sponsored
Watch dozens of Mancs plunge into ice baths to try and win a trip to Iceland
Reyka Vodka challenged us all to a dunk.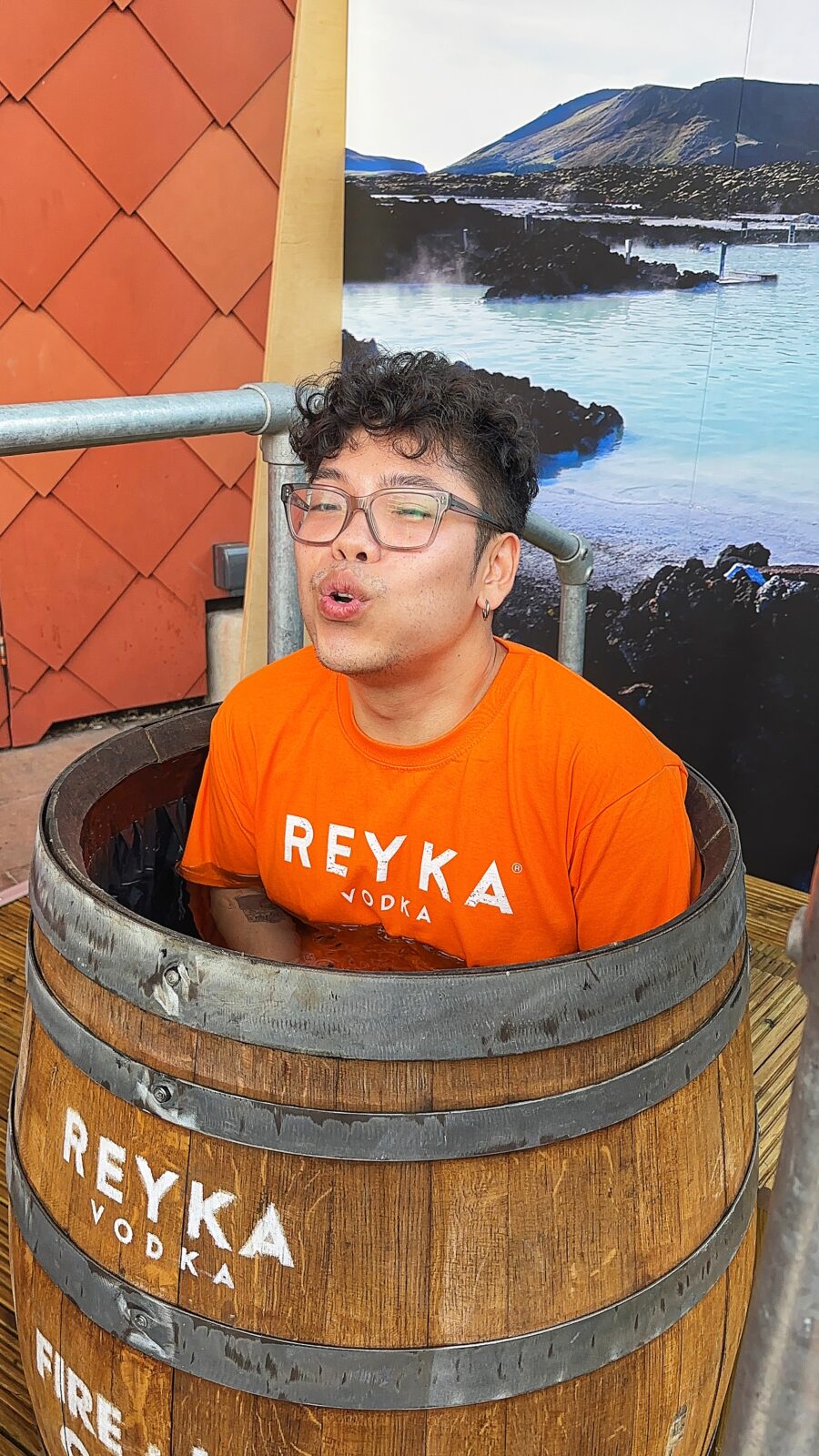 We all know that a trip to The Oast House on a hot sunny day is a must – but earlier this month the refreshments went beyond a nice cocktail, with ice baths installed in the iconic beer garden.
Reyka Vodka, an Icelandic vodka brand, wanted to bring a taste of the magical country to Manchester.
And anyone who was brave enough to take the plunge had the chance to win a trip to Iceland , as well as a fleece from 66 North to pick up while they're there…
The Fire and Ice Oasis was in full swing on 9 and 10 September, with dozens of people rocking up to dunk themselves into icy water.
After plenty of brave efforts – and more than a few horrified squeals – a local chap named Terry was crowned victorious and will be off to Iceland.
Reyka Vodka was also handing out delicious cocktails and goodie bags at the event at the Oast House.
The Icelandic business installed a huge mural of the Northern Lights and created ice baths out of huge barrels.
You can watch brave Mancs take the ice bath dip with Reyka Vodka below
Everyone's ice dips were sufficiently rewarded with delicious Reyka Vodka cocktails (complete with shimmering mermaid tail cocktails) sipped in deck chairs in the stunning September sunshine.
Reyka Vodka itself has its roots firmly planted in Iceland – it's made with glacier water, in a distillery that's powered by geo-thermal energy from volcanoes. They even filter the spirit through volcanic lava rock.
Reyka Vodka wants to encourage people to get back to nature with their Elemental Escapes – so you can expect the quirky brand to challenge you to take on further adventures like wild swimming to caving.
For those not able to make it down to the Fire and Ice Oasis, find your own Elemental Escape here and don't forget to visit the 66 North website to get 20% off with discount code reyka66north.
They aim to make the world more like Iceland through their values, characteristics and rich story.
Reyka Vodka is 18+. Please drink responsibly.
Featured image: The Manc Group