Sponsored
You can grab tickets to see Salford Red Devils for just £10 this summer – and kids go free
Salford Red Devils have been representing Greater Manchester in the Rugby Football League for nearly 150 years.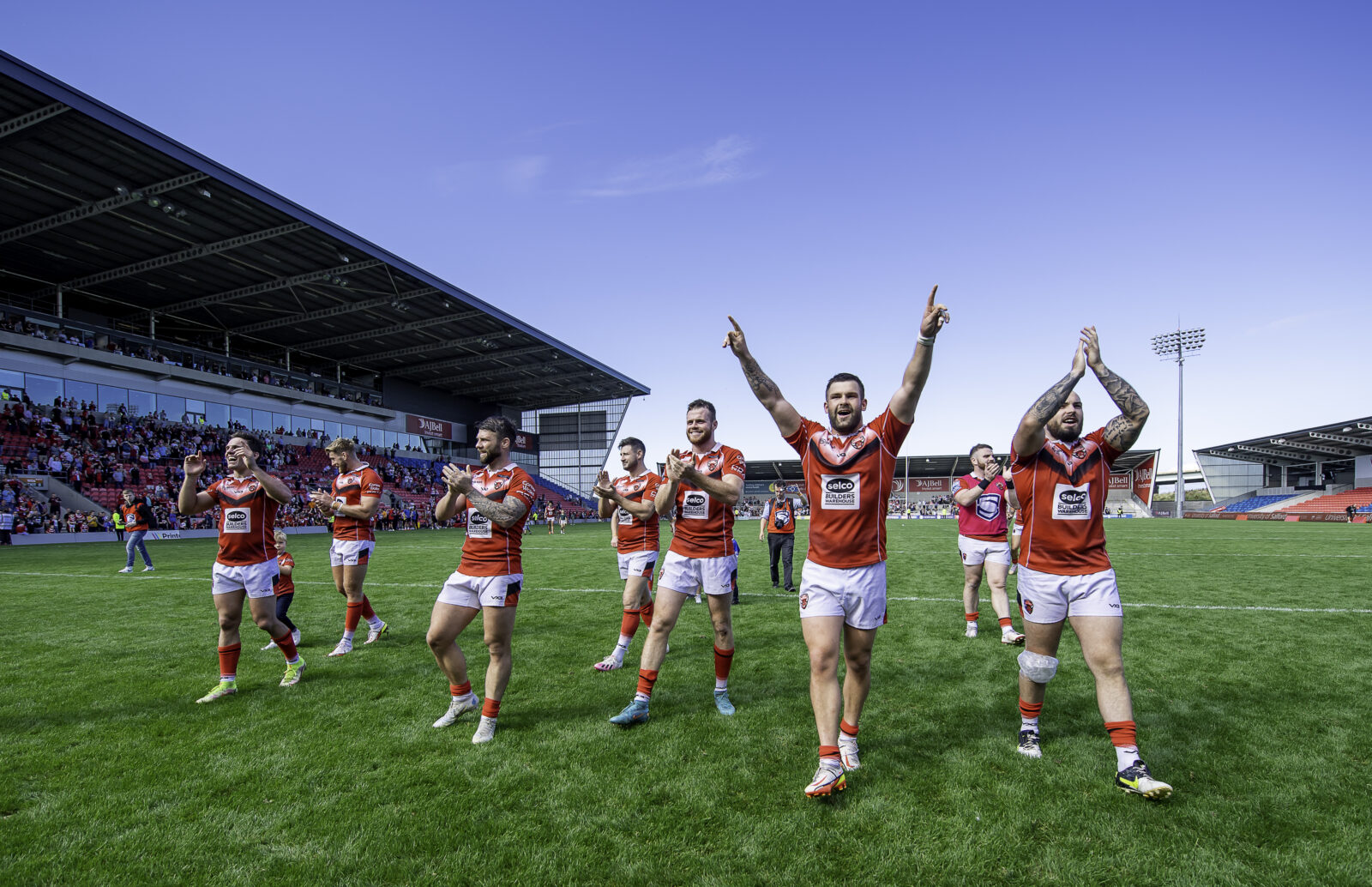 One of Greater Manchester's top rugby league teams is gearing up to end a successful season by giving fans the chance to grab tickets to one of their final home games for just £10.
And even better yet, kids can catch the team in action for free.
With summer officially here and schools across the region now out for the six-week holidays, parents, carers, and guardians often find themselves on the look-out for some different ways to occupy the kids that don't break the bank too much, and while there's no denying that a trip to the cinema, theme park, or the nearest beach are all solid choices, there's plenty of other entertainment options that are worth making the most of.
How does catching a family-friendly rugby league game with thousands of other passionate fans sound?
Salford Red Devils is giving locals the chance to take the kids to see one of their final home games in the 2022 rugby league Betfred Super League on Saturday 13 August at the AJ Bell Stadium for free when they grab an adult ticket for just £10 each.
Founded all the way back in 1873, Salford Red Devils are one of the oldest teams in the Rugby Football League.
They have been representing Greater Manchester for nearly 150 years now.
The team has won several trophies and major titles over the years, including six Championships and one Challenge Cup, and has also got themselves a loyal fanbase too, who have been with them every step of the way.
Star players like Ken Sio, Joe Burgess, Tim Lafai, Brodie Croft, Marc Sneyd, and captain Elijah Taylor are just some of the famous names that draw fans in their thousands to watch the team each week.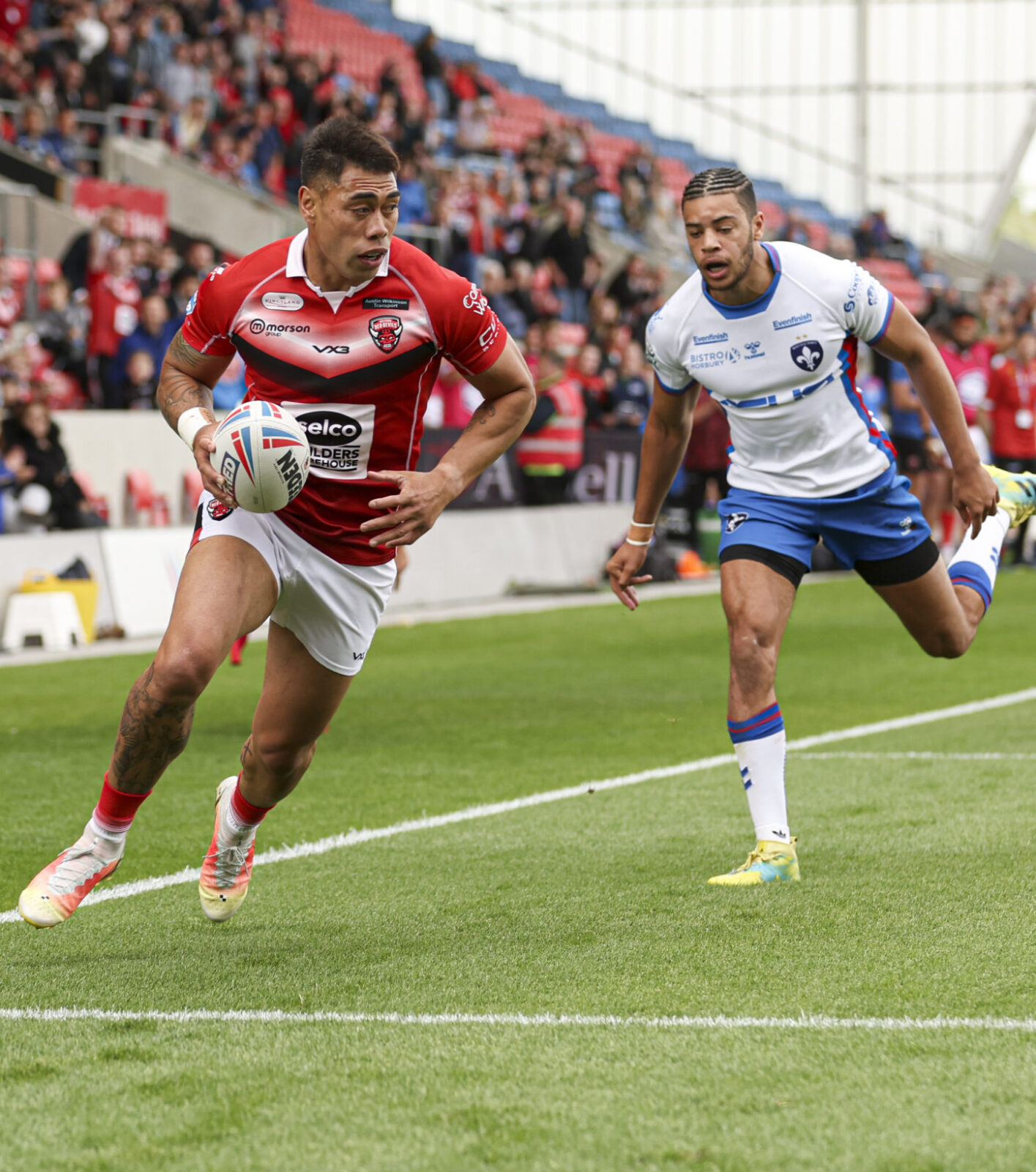 Unfamiliar with what it's all about, and why the sport is so well loved?
Split into two 40-minute halves with 13 players on each team, rugby league is a fast-paced and exciting game where the ball can only be passed backwards, so players must use their pace, strength, and power to move forward.
Teams need to make their way with the ball to the end of the pitch to score a try, which is worth four points, and then they get a chance to kick the ball through the posts for an extra two points.
Teams have six tackles to gain as many metres as they can – and ultimately, clinch the win.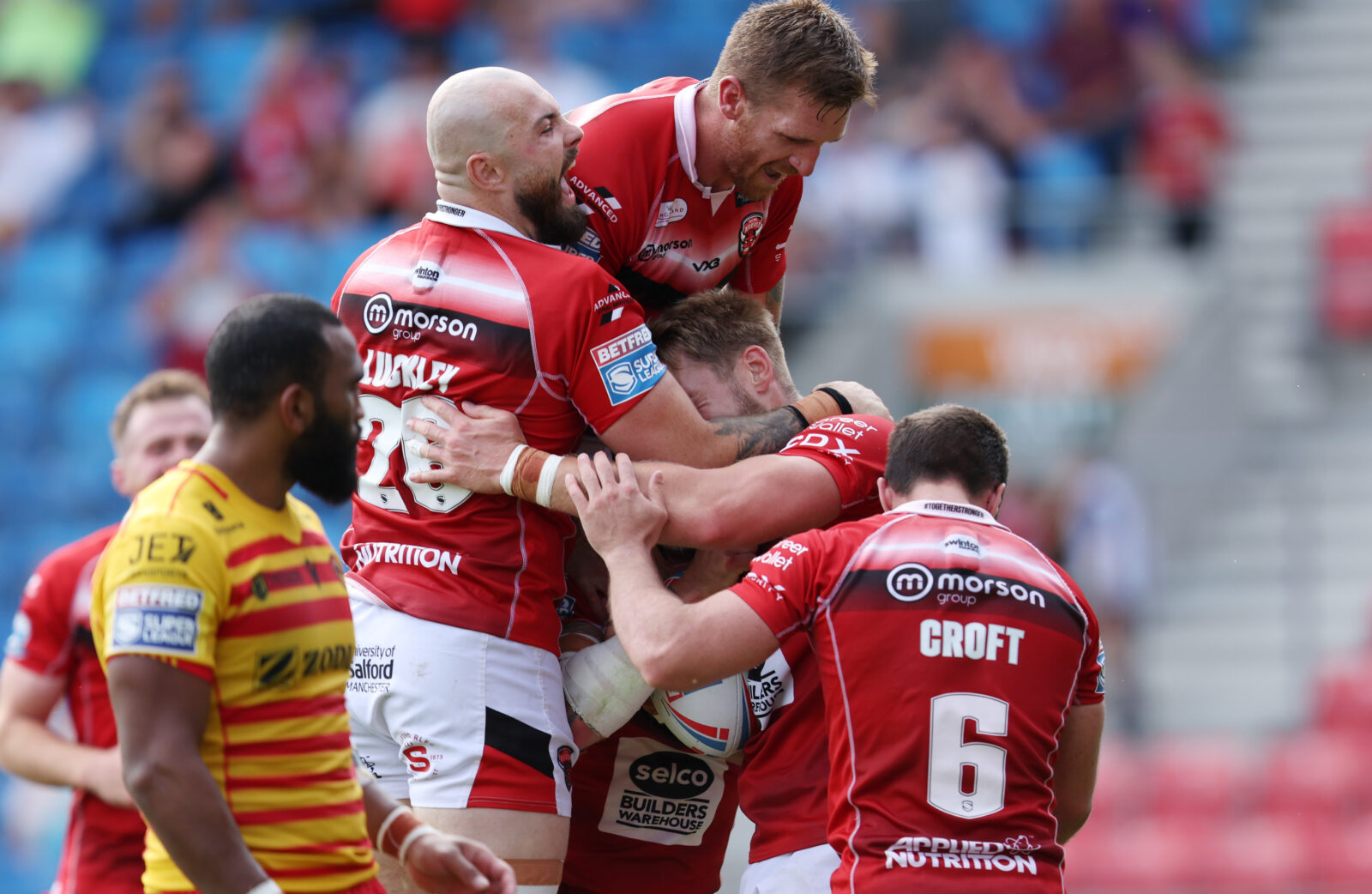 With a season that runs from February to September each year, rugby league teams battle it out for the chance to make it to the top six, enter the play-offs, and earn their spot at the Grand Final – which is played at Old Trafford at the end of the season.
Salford Red Devils reached their first ever Grand Final in 2019 and the Challenge Cup Final a year later – which was their first since 1969 – and with the team currently in fine form, they are aiming to reach another major final this season, with the help of their enthusiastic fans spurring them on.
Fancy being part of the action then?
If you're looking to join an ever-growing community of rugby league fans, then it's definitely worth making the most of this limited-time-only offer and grabbing a ticket to watch the Salford Red Devils' at home against the Huddersfield Giants on Saturday 13 August for just £10 for adults, with all under-16s going free.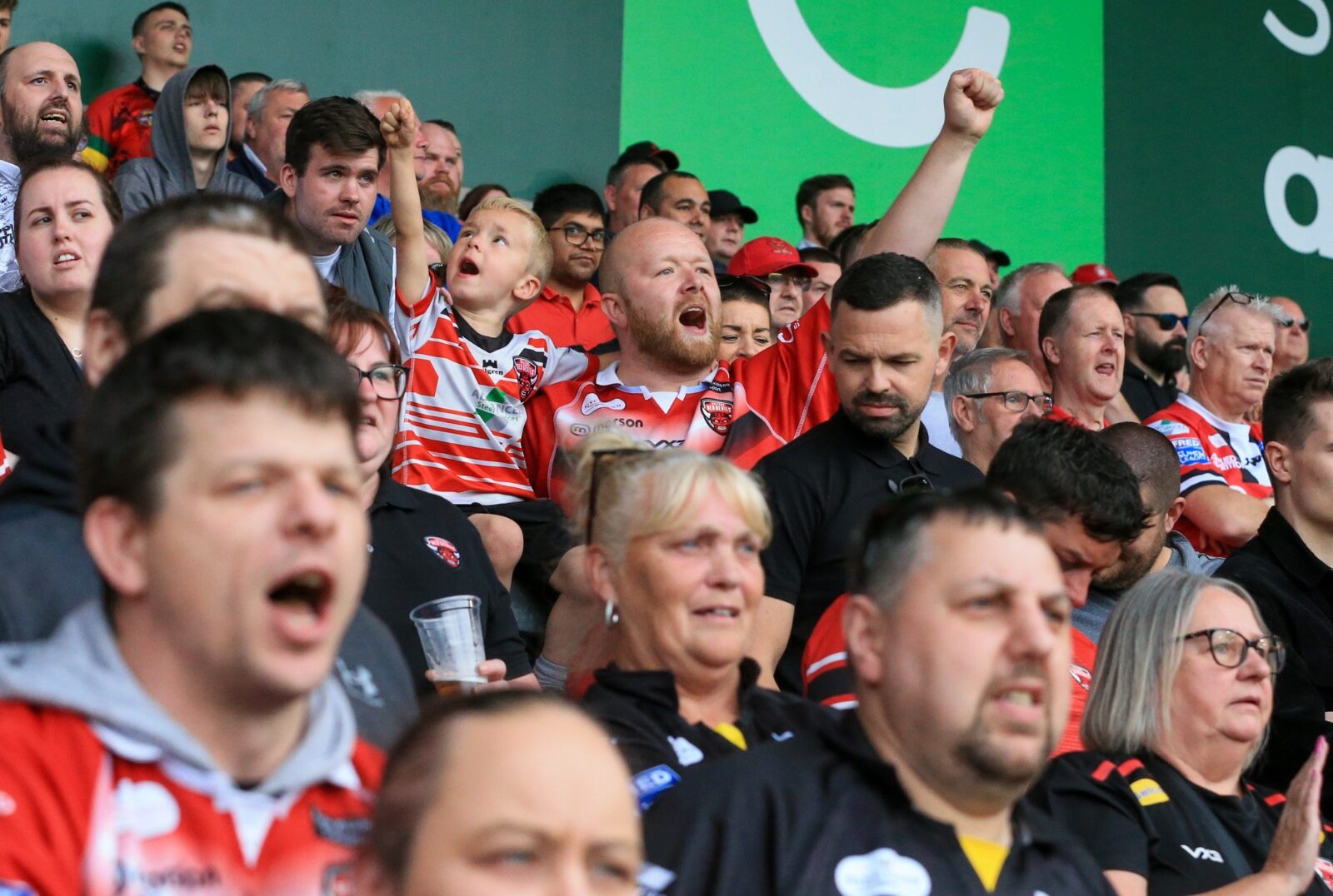 There's tickets for both standing and seating available, as well as hospitality tickets – which give you access to the hospitality lounge with table dining, bar and padded seats.
The stadium is also full-accessible, with seating on all sides of the pitch available.
And, if you like what you see, Salford Red Devils 2023 season tickets are currently on sale at an early bird discounted price too.
Find out more about the offer, and buy tickets here.
Featured Image – Allan McKenzie / SWpix.com (via Salford Red Devils)