Sport
Amir Khan denies doping and says substance 'could have come from shaking hands'
Not the most convincing explanation, it has to be said.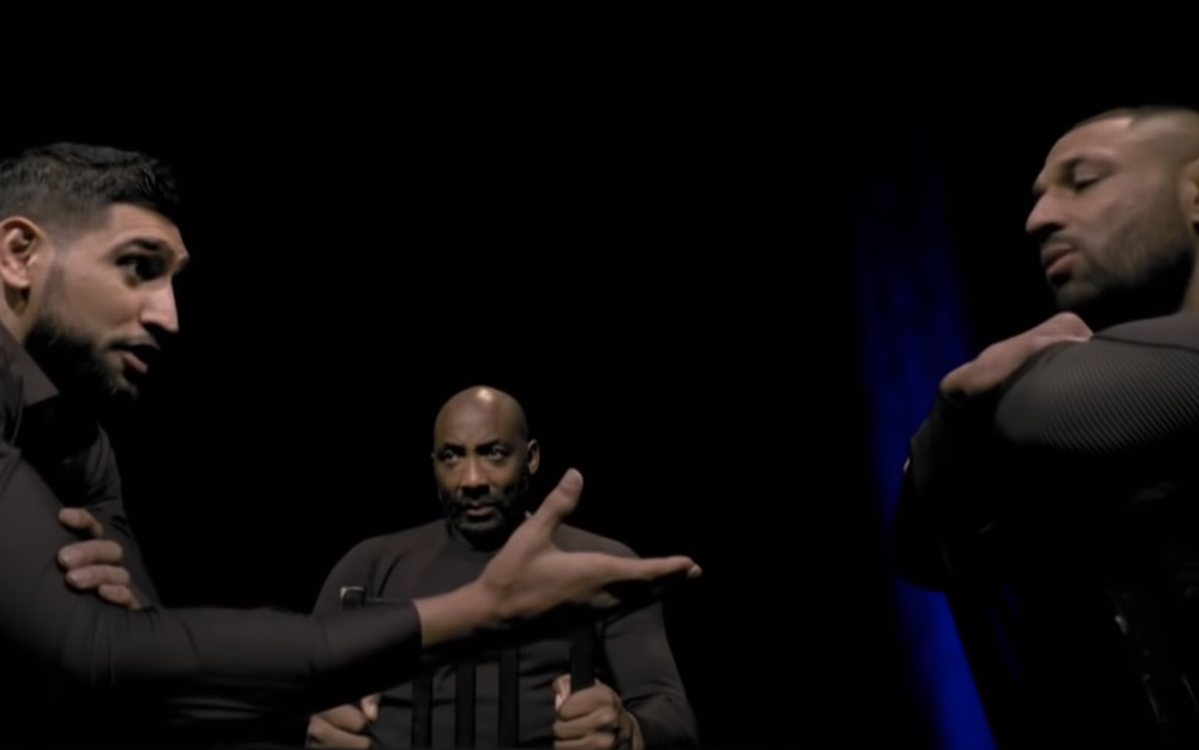 Amir Khan has denied accusations of doping after testing positive for an illegal substance following his fight against Kell Brook earlier this year.
To make things even more curious, he has also suggested the traces detected could have come from nothing more than a simple handshake.
Khan was hit with a two-year ban from all sport on Tuesday, April 4, as the result of a failed drug test taken after his defeat to fierce rival Kell Brook back in February last year — his final fight before retiring in May 2022.
The Bolton-born boxer tested positive for an anabolic agent called ostarine — a selective androgen receptor modulator which promotes muscle growth — on 19 February following a urine sample that was taken after the AO Arena bout, but the 36-year-old insists he has "never cheated".
Speaking to Sky News in an impromptu interview, Khan expressed his surprise at the decision, remarking: "I am a retired fighter. You can see by my performance against Kell Brook [that it] wasn't the best. I lost the fight. If I went in there and knocked Kell Brook out it is different."
He went on to insist that he has "never cheated in [his] life" and that he was "the one who wanted the testing done". The now-retired fighter accepted a violation of anti-doping rules but claims he didn't intentionally ingest the substance, agreeing to an independent panel following a hearing back in January.
Khan went on to suggest that "[given] the amount that was in my system, [it] could have come from shaking peoples' hands. I don't know what the drug was in my system. I will give my views, but, like I say, I have never cheated in my life. I would never cheat…
"I have got this two-year ban now, which is quite strange. I have already retired anyway. No comeback plans at all."
Read more:
Nevertheless, despite the UK Anti-Doping ruling out "deliberate or reckless conduct" on 21 February 2022, they still decided to impose a two-year ban (as opposed to the more severe four-year suspension) on the grounds of "strict liability".
As UKAD chief executive Jane Rumble explained, "Strict liability means athletes are ultimately responsible for what they ingest and for the presence of any prohibited substances in a sample."
Either way, if he was indeed guilty of doping, it now makes no difference to Khan's future given that he has been retired for nearly a year now and has reiterated that there are no plans to make a return to the ring, hanging up his boxing gloves with a record of 34 wins and six losses.
In fact, his next career move will see him return to the jungle for the all-star lineup of I'm A Celebrity later this month. I'm sure we'll hear all about the controversy then — 'Strawberry-gate', we mean.
For all the latest news, events and goings on in Greater Manchester, subscribe to The Manc newsletter HERE.
Featured Image — Amir Khan/Kell Brook (via Instagram)