Sport
England fans call out Channel 4 commentator for overlooking Mary Earps with penalty save stat
The penalty shouldn't have been awarded in the first place but that's not the only thing people were annoyed about.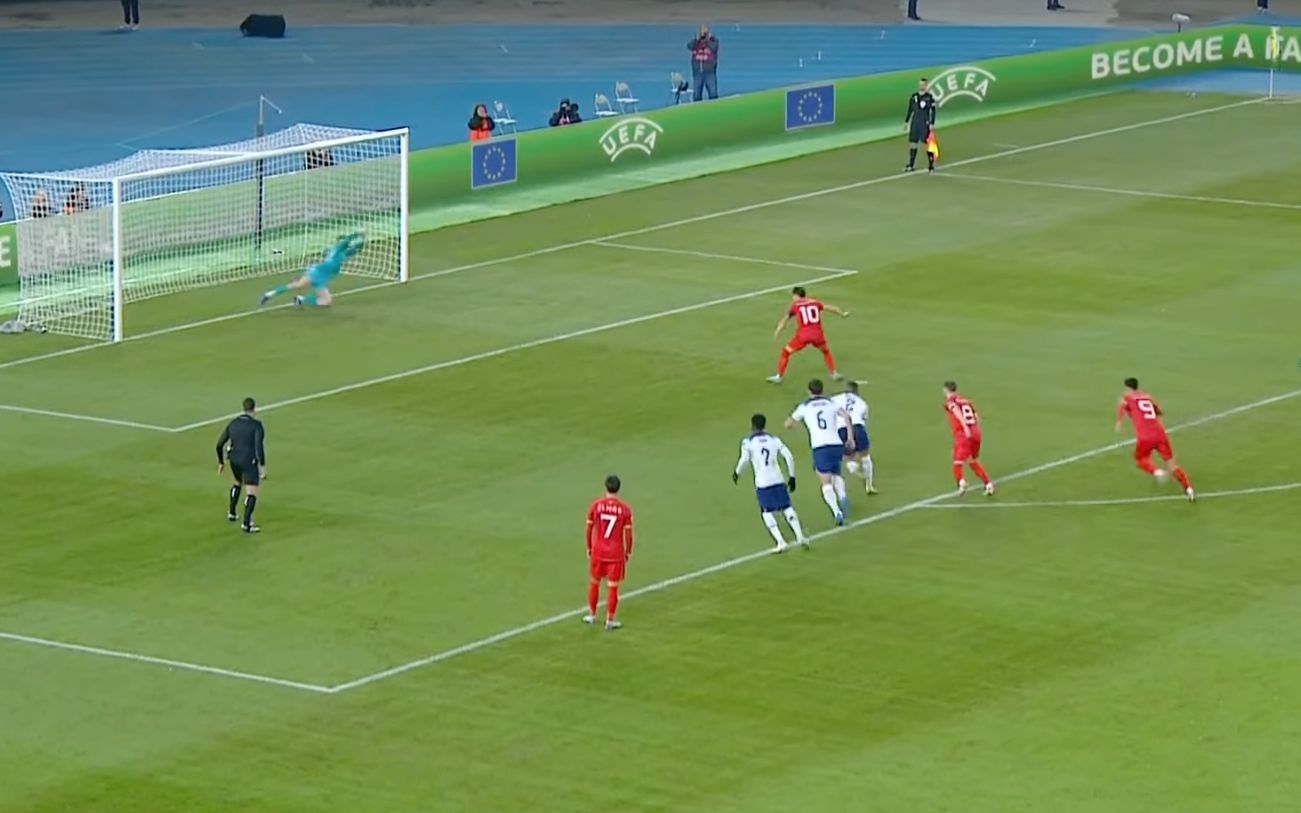 The final game of England's Euro 2024 qualifying campaign wasn't exactly a showstopper and apart from a truly shocking performance from the referee, there wasn't too much to talk about after the game — well, other than a slip-up from the commentator, as it turns out.
The Three Lions could have gone on to play a very different game had it not been for a highly controversial penalty awarded against Rico Lewis for simply using his arms to jump, with his hand, unfortunately, stroking the face of Bojan Miovski and putting them a goal down before half time.
However, aside from first official Filip Glova's decision being heavily criticised — as was his performance throughout the game — some fans watching at home were frustrated to hear Channel 4 commentator Steve Bower overlook a truly iconic sporting moment which happened just a few months ago.
While he was obviously referring strictly to the men's game, Bower said that an England goalkeeper hadn't saved a penalty from open play in a decade (Joe Hart's spectacular stop against Ronaldinho in 2013) but, as we all know and remember so fondly, the last player to do so full stop was Mary Earps.
Although much of the reaction to those flagging the piece of commentary was very predictable and disappointingly chauvinistic, others agreed that it felt jarring to overlook what has now become such an unforgettable and standout memory in the nation's consciousness.
Many suggested that simply specifying 'men's player' would have "gone a long way" and made a world of difference to female fans, adding "sexism boils my blood istg [I swear to god] it's not hard" while simply remarked, "it's honestly f***ing irritating".
Bower, a well-respected veteran of the industry at this point, clearly meant no offence and it was nothing more than a slip-up from a commentator who has predominantly covered men's football throughout his career but it nevertheless irked a fair few viewers.
To be honest, we'll take any opportunity to watch that 'Big Mearps' moment again…
Read more:
England went on to draw 1-1 after Harry Kane's intervention from a corner led to an equalising own goal with his very first touch of the ball and had plenty of other chances throughout the 90.
Dry result regardless, Gareth Southgate's side not only polished off their final qualifier but managed to finish top of the group and in comfortable fashion, sitting six points clear of Italy.
You can watch the highlights in full down below — but we'll be frank, there aren't many:
For all the latest news, events and goings on in Greater Manchester, subscribe to The Manc newsletter HERE.
Featured Image — Channel 4/Mary Earps (via Instagram)