Sport
Man City to honour record goalscorer Sergio Aguero with stadium statue following departure
The club have revealed their star striker will leave the Etihad at the end of the season.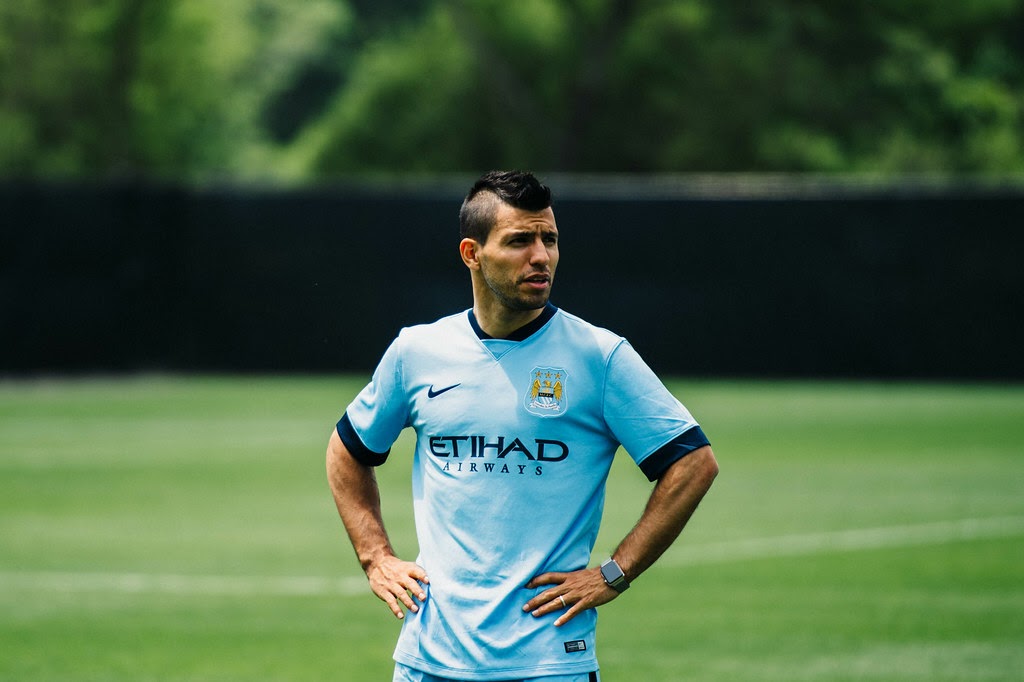 Manchester City have confirmed that Sergio Aguero will be honoured with his own statue after his glittering decade at the Etihad comes to an end.
City owners confirmed on Monday (March 29) that the club's all-time top goalscorer would be leaving in the summer.
The 32-year-old Argentina striker has netted 257 goals in 384 appearances since arriving in Manchester in 2011 – earning a reputation as one of the greatest ever players to grace a British football pitch.
But despite scoring 181 times in England's top flight and becoming the fourth highest scorer in the competition's history, Aguero's most iconic moment in Blue was undoubtedly his last-gasp goal against Queens Park Rangers on the final day of the season – which snatched the title away from neighbours Man Utd and gifted City their first every Premier League crown.
Aguero's statue will be built outside of the Etihad Stadium – alongside sculptures of his former teammates and fellow City heroes Vincent Kompany and David Silva.
A permanent mosaic of Ageruo will also be installed at the City Football Academy.
City Chairman Khaldoon Al Mubarak stated: "It gives me great pleasure to announce that we will be commissioning an artist to create a statue of Sergio to live at the Etihad Stadium alongside the ones under construction for Vincent and David."
He added that the club was looking forward to the opportunity to "bid Sergio a fitting farewell at the end of the season," claiming the striker's "legend will be indelibly etched into the memories of everyone who loves the Club and maybe even in those who simply love football."
The Chairman added, however, that "this is not yet the moment for farewell words and speeches."
"There is still much to achieve in the remainder of the time we have with Sergio," Al Mubarak emphasised.
"And we look forward to his contributions to the challenges which lay ahead."
Addressing fans on social media, Aguero said his City career had brought him "huge satisfaction and pride."
The striker wrote: "Ten seasons with major achievements throughout which I was able to become the top historic goalscorer and forging and indestructible bond with all those who love this club – people who will always be in my heart."
He added: "A new stage with new challenges will begin, and I am fully ready to face them with the same passion and professionalism that I have always dedicated to continue competing at the highest level."
Featured image: Nathan Congleton / NYFC / Flickr