Sport
Odion Ighalo, the man who stopped Victor Osimhen's transfer back in 2020, now says he'll 'advise him' to join United
Agent Ighalo reporting for duty.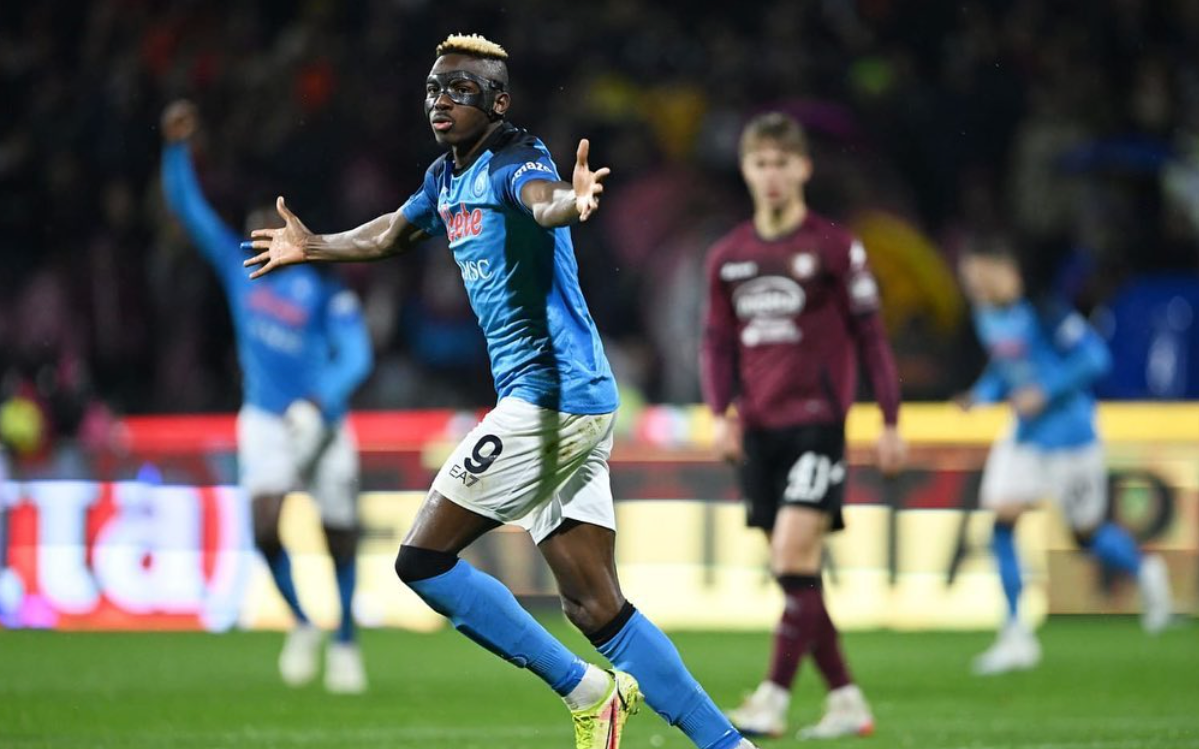 Former Man United man Odion Ighalo has revealed that not only does he think transfer target Victor Osimhen would be a "good fit" for the club, he says he'll even "advise him" to join them this summer.
Ighalo's relatively short time at United may have come almost out of nowhere, but it was still nevertheless a chapter that most fans enjoyed; characterised by plenty of smiles and the wholesome story of a lifelong Red finally joining his dream club — plus he also managed to score a few goals.
However, it might surprise a few fans to learn that it was Ighalo's loan move to United back in 2020 that actually prevented them from securing the signature of highly sought-after Napoli forward, Osimhen, who was just coming through at Lille at the time.
Speaking to Complete Sports back then, his Osimhen's brother Andrew said that United's interest was very real but simply had "too much respect for Ighalo to be competing for shirts with his senior colleague."
"My brother holds Ighalo in high esteem and he just didn't see himself going to Old Trafford to battle for a striking role with the highest goalscorer at the 2019 AFCON in Egypt." It would seem that love is just as equally reciprocated, with Ighalo insisting that the 24-year-old is "like a brother to me".
As he went on to tell Sky Sports, Ighalo said, "If he asked for my opinion and what should he do, I would advise him to join United because, for me, they are the biggest club", adding that not only would he "fit in so well", he also believes being paired up with Marcus Rashford would be a frightening prospect.
The 33-year-old noted that as his Nigerian compatriot is "young boy" who can run and score goals, he believes that the idea of having him and Rashford in the top at United "will cause any defender panic, because they are two fast players and they are goalscorers."
Currently playing in Saudi Arabia, Ighalo assured that he keeps in regular contact with Osimhen. "We talk once in a while, I advise him, I talk to him and I tell him to keep working hard and believe in himself, which he is doing. He is on the right path. He is a goalscorer, he never stops.
"Osimhen is like an ant. He is a striker that doesn't give defenders a chance to rest; he is always going to be on you, he is always going to press you and he isn't afraid."
Read more:
Sounds like the kind of player any team would snap up given the opportunity.
Now, with 21 goals and four assists in all competitions already this season and almost just as many for the current Serie A leaders last year (this being only his third campaign for the club), United obviously won't be the only team looking to go in for the striker in scintillating form.
Moreover, it is also a question of whether or not Osimhen would fit into Erik ten Hag's side and the way he wants to play going forward, not to mention links with Spurs and England star Harry Kane looking stronger than ever following their Champions League exit.
What do you reckon, United fans — if you had your pick, would it be Osimhen or Kane?
For all the latest news, events and goings on in Greater Manchester, subscribe to The Manc newsletter HERE.
Featured Image — Sky Sports/Man United/Napoli/Victor Osimhen (via IG)