Sport
Oldham athlete Matt Walls shares health update after terrifying Commonwealth cycling crash
He flew over the barriers into the crowd.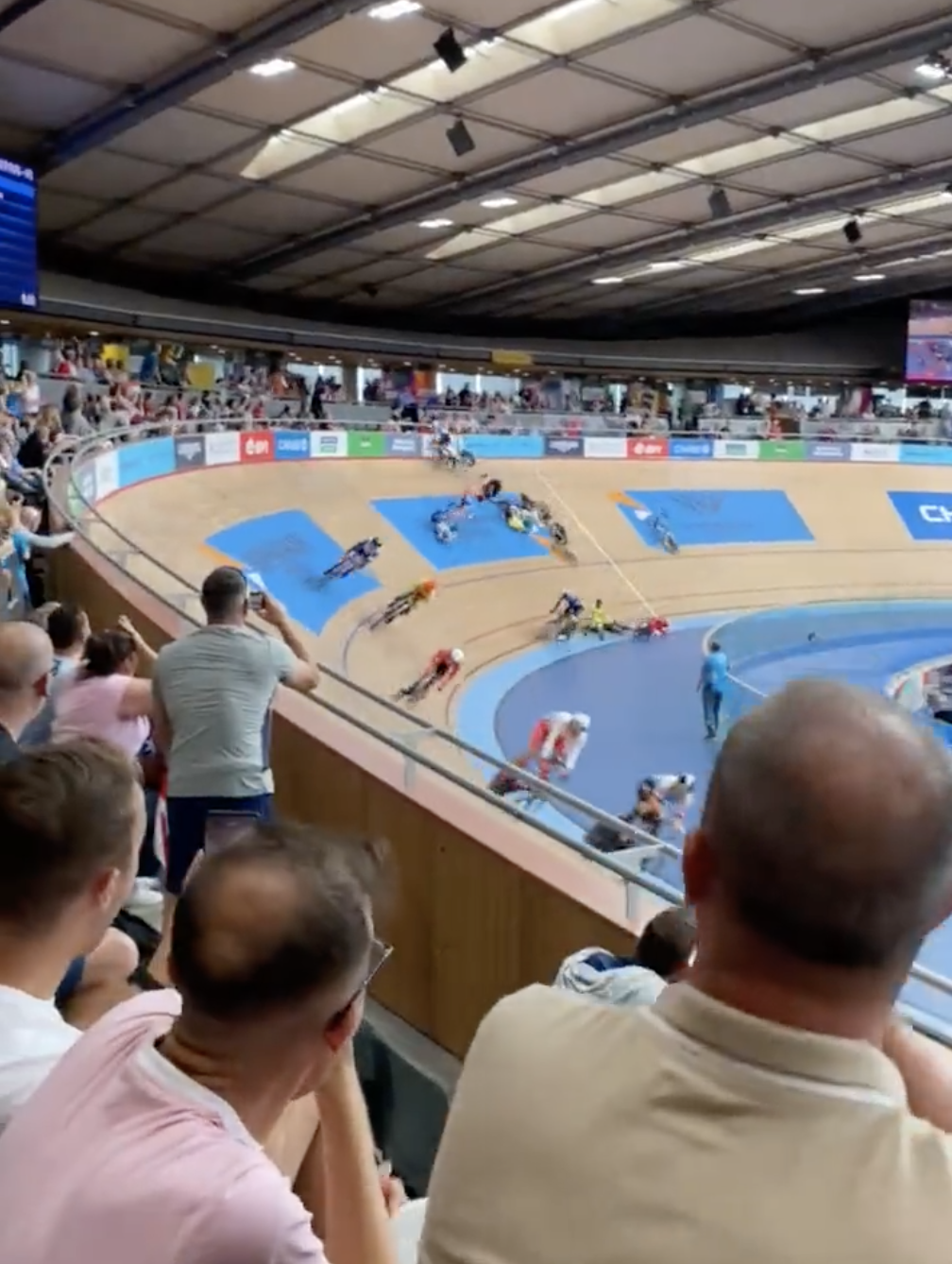 British cyclist Matt Walls has shared a health update after he was involved in a horrifying crash in the Commonwealth Games.
The Oldham-born athlete was catapulted over the barriers at the Lee Valley VeloPark in London.
24-year-old Matt landed in the crowds who had assembled to watch the men's 15km scratch race.
Medical teams scrambled to the aid of both Matt and fellow cyclist Matt Bostock from the Isle of Man.
Matt Walls was taken to hospital but was later discharged with stitches in his forehead, and has now updated worried fans to say that he's 'pretty banged up' but miraculously has no serious injuries.
Matt said: "Thank you everyone for the messages and support! I've somehow come away with no serious injures just a few stitches and pretty banged up.
"I really hope everyone else involved is ok including the spectators that may have been injured."
Matt Bostock said it was a 'really scary crash' but that he was 'especially happy to see @mattwalls somehow came away relatively okay'.
Onlookers described the shocking crash as 'nuts'.
Another person posted: "I've just witnessed the most horrific crash. Cyclist Matt Walls went off the velodrome track into the crowd, close to where we were sitting with our baby. I'm in shock. My thoughts are with the cyclists. I really hope they're okay."
Yesterday, Team England wrote: "Following a crash in the cycling men's scratch race, Matt Walls has been taken to hospital for precautionary checks.
Read more: A cycling-themed bar has taken over the old Font in Fallowfield
"We send our best wishes to the riders and spectators involved in the incident, and will provide a further update when we can."
They later updated with: "Update: Following medical treatment in hospital, Matt Walls has been discharged with stitches in his forehead, but thankfully no major injuries.
"We send our best wishes to all other riders and spectators involved in the crash and thank the medical teams for their expert care."
Featured image: Twitter, @Freddie12989163