News
A cycling-themed bar has taken over the old Font in Fallowfield
Font's cheap drinks legacy lives on with a pint of 'Big D*ck Energy' lager for just £2.75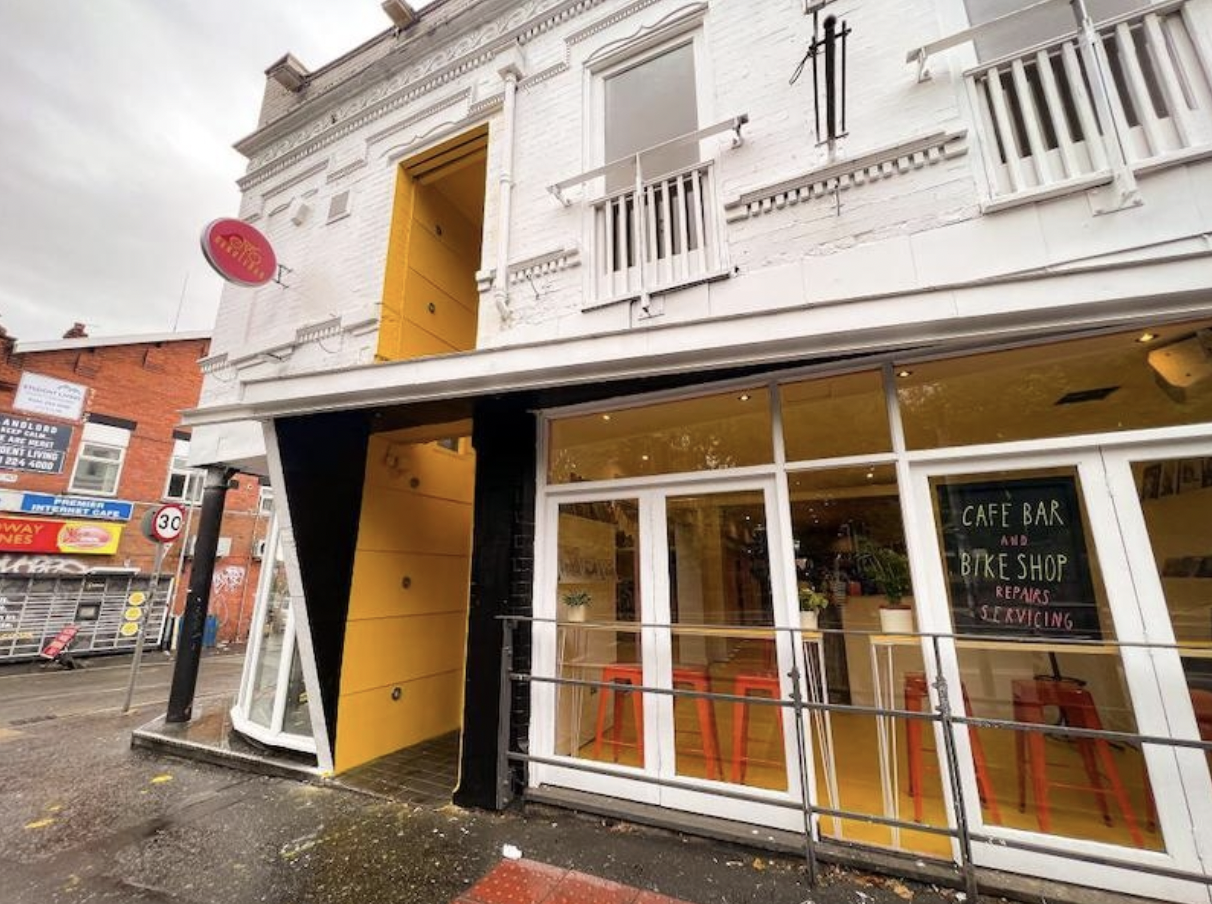 An independent cafe and bar has opened in Fallowfield taking over the former Font bar, which, thanks to its cheap beer and £2 and £3 cocktails, was a long-time favourite with local students for many years.
The new bar is called HandleBar and, as you might have guessed from the name, it is cycling themed.
With its very own bike repair workshop and artwork that screams 'live, laugh, lube' at you as you walk through the door, plus wall colours inspired by the colours of cycling competition winner's jerseys, we'll be honest – there's no doubting the fact.
The brightly-painted walls nod to the Tour De France, Giro D'Italia and Vuelta a España and there is even a dedicated space to lock up your bike inside whilst having a drink, which is sure to fox Fallowfield's notorious bike thieves.
Read more: The magical Manchester park that's basically Disneyland for dogs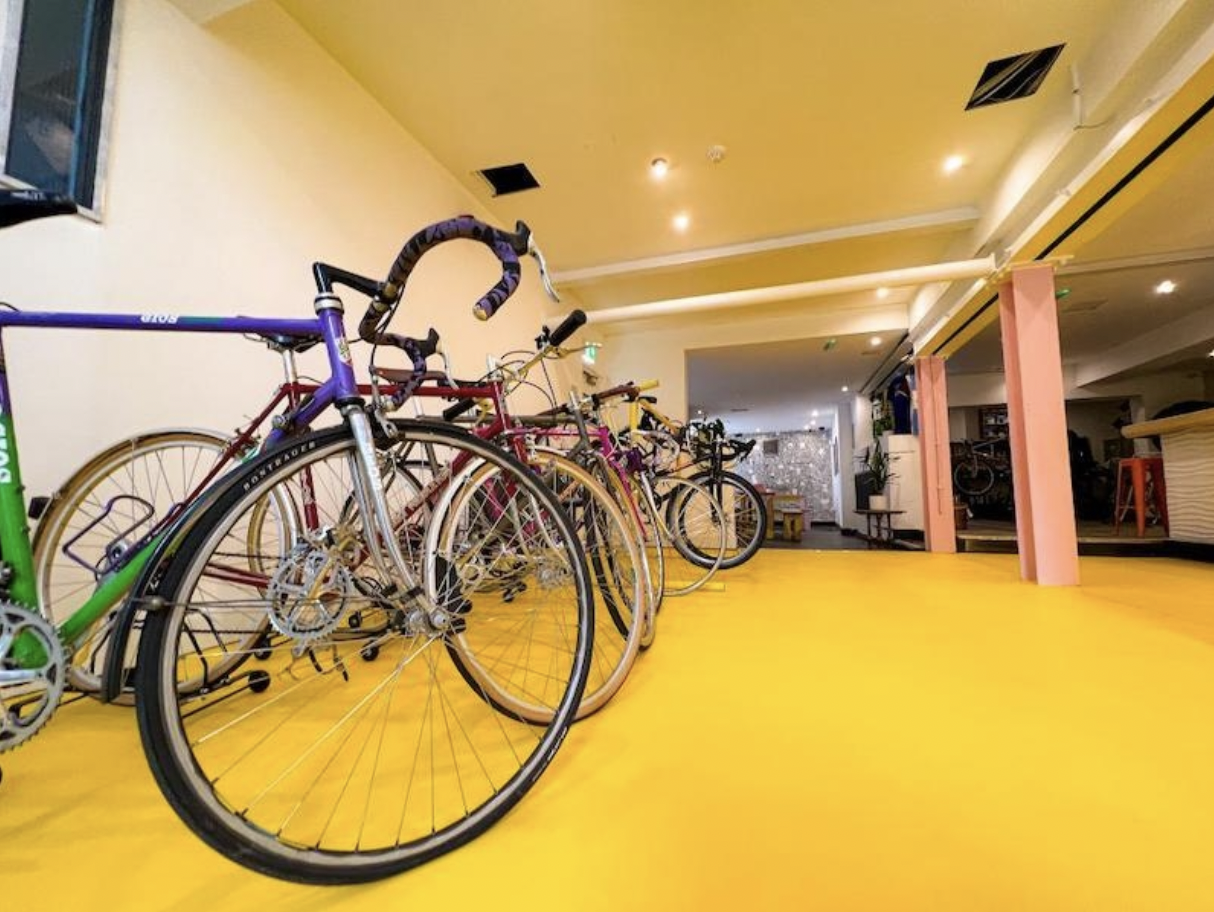 With the bar and cafe sitting on one of the busiest cycle routes in Manchester, it makes sense – but non-cyclists needn't be put off, there's plenty for them here too.
From barista-made coffee and artisan bakes to cocktails, sustainable wines, pints of beer and cider, brunch and lunch, there's a little something for every time of the day.
We're also happy to report that Font's cheap drinks legacy lives on with pint of 'Big D*ck Energy' lager costing just £2.75.
Cocktails here are priced slightly higher – around the £6/7 mark, with choices including crowdpleasing favourites like the Pornstar Martini. Still, owner Steve Dunbar is mindful that he wants to keep customer costs down.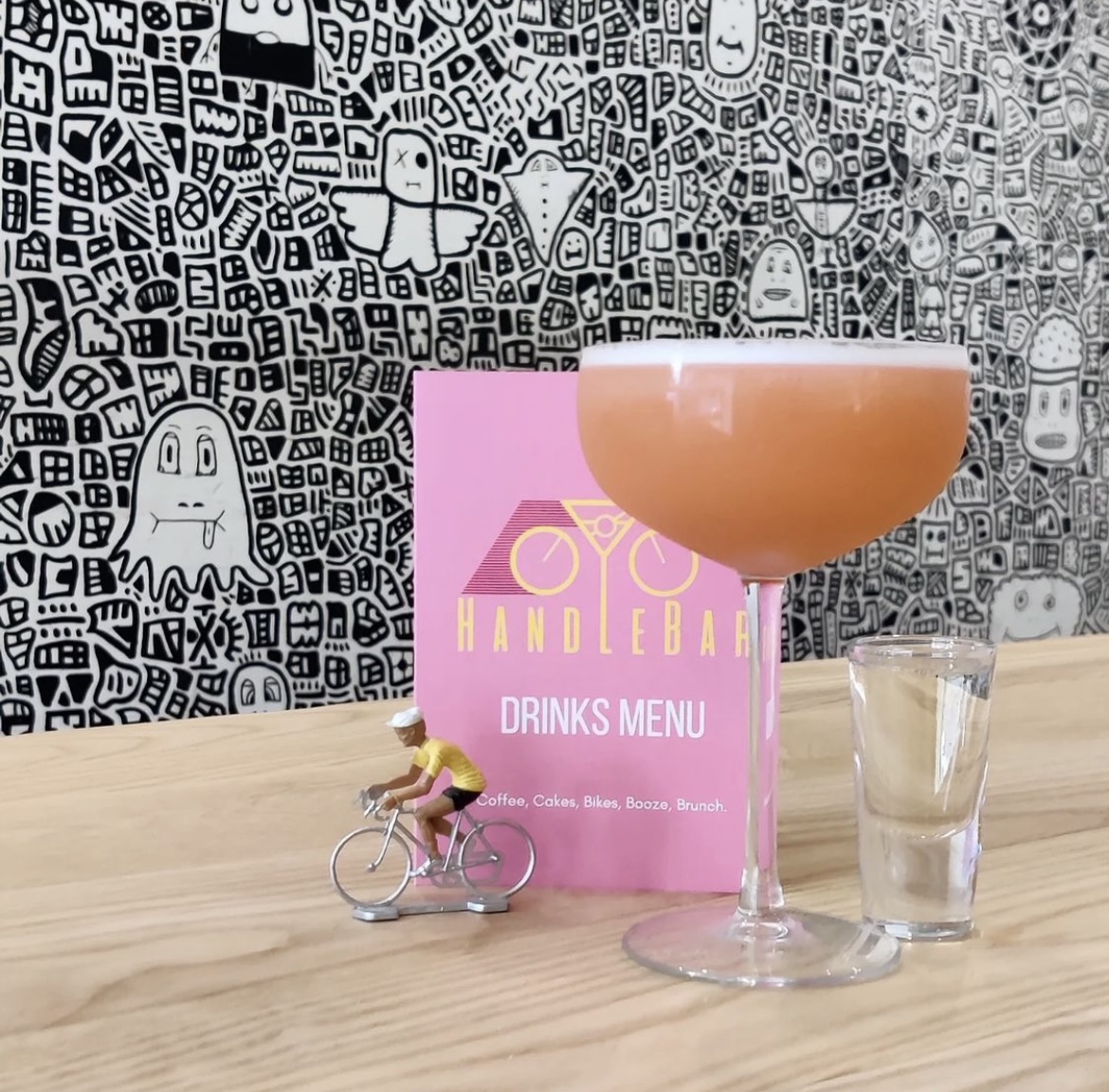 Handlebar has been roughly a year in the making, first purchased by Steve last year.
Prior to opening the bar, he worked within the music industry – buying and selling niche pieces of equipment to bands in order to cover the costs of his own music production courses.
After that, he ventured to Greece to work as a cycling tour instructor before hopping over to Spain to do the same, this time guiding pupils along the Vuelta a España route.
Keenly interested in both music and cycling, at HandleBar he plans to host a busy calendar of events – starting with Tour de France screenings as well as live music gigs, bike workshops, art fairs and film screenings.
Read more: Homobloc announces line-up for 14-hour kinky queer block party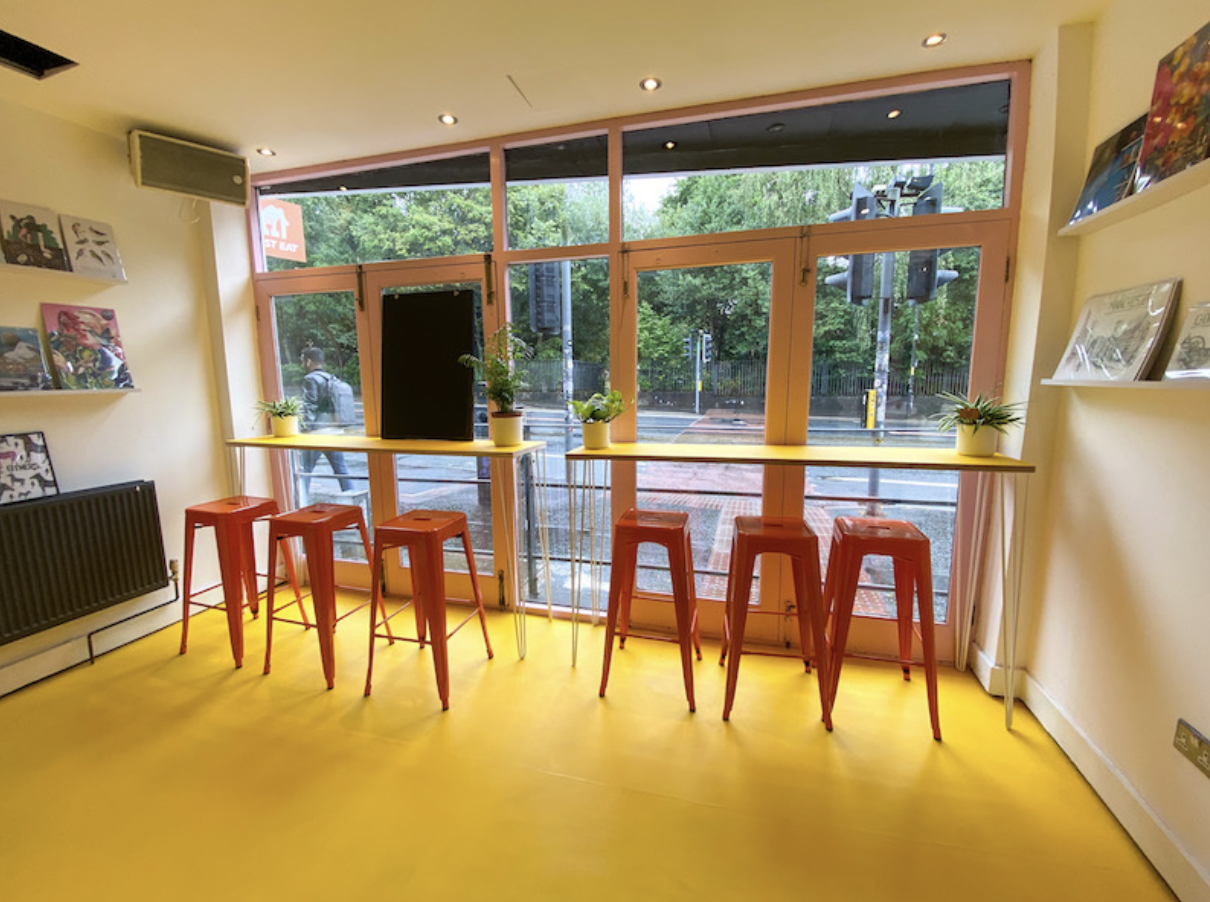 The new bar and cafe is fully supplied by independent businesses from the local area and boasts a range of art, all provided by local artists, on its walls.
Towards the front, there is window seating and a further collection of art prints available for purchase.
The bike workshop is open Wednesday to Friday 11-6pm for servicing and repairs and, depending on workload and the type of repair necessary, repairs can be carried out while you wait and enjoy a drink.
To find out more, visit HandleBar's website here.
Feature image – Supplied