Sport
Pep Guardiola claims Man City team 'drank all the alcohol in Manchester' during title celebrations
A boozy night on the town.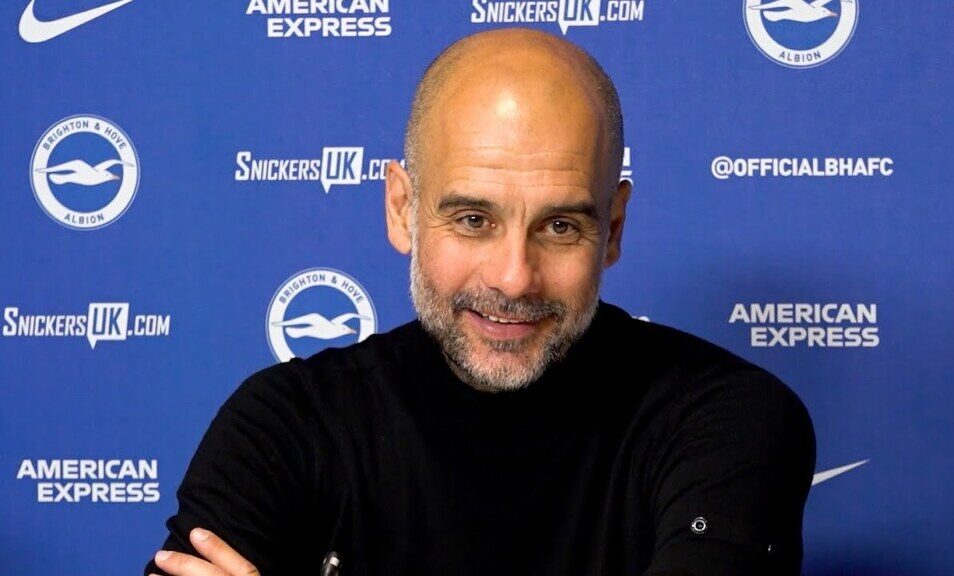 Pep Guardiola claims his Manchester City team "drank all the alcohol in Manchester" during their Premier League title celebrations.
After what had been quite the eventful week for the blue half of Manchester, starting out with booking a place in the Champions League final, and culminating in the team lifting the Premier League trophy at the Etihad Stadium in front of their tens of thousands of adoring fans upon retaining the title for the third year in a row, celebrations were in order.
Not long after the Citizens had finished basking in the glory of their title win on the pitch, the team headed for a night on the town.
The players, staff, and their family and friends, were photographed making their way to exclusive Manchester city centre Latin American restaurant and bar, Mnky Hse, late on Sunday night after their 1-0 home win over Chelsea to properly let their hair down and celebrate in style.
Record-breaking star striker Erling Haaland was even spotted inside the kitchen at the flashy restaurant cooking his own steak for tea – all while dressed in silky blue pyjamas, no less.
There was a lot to take in.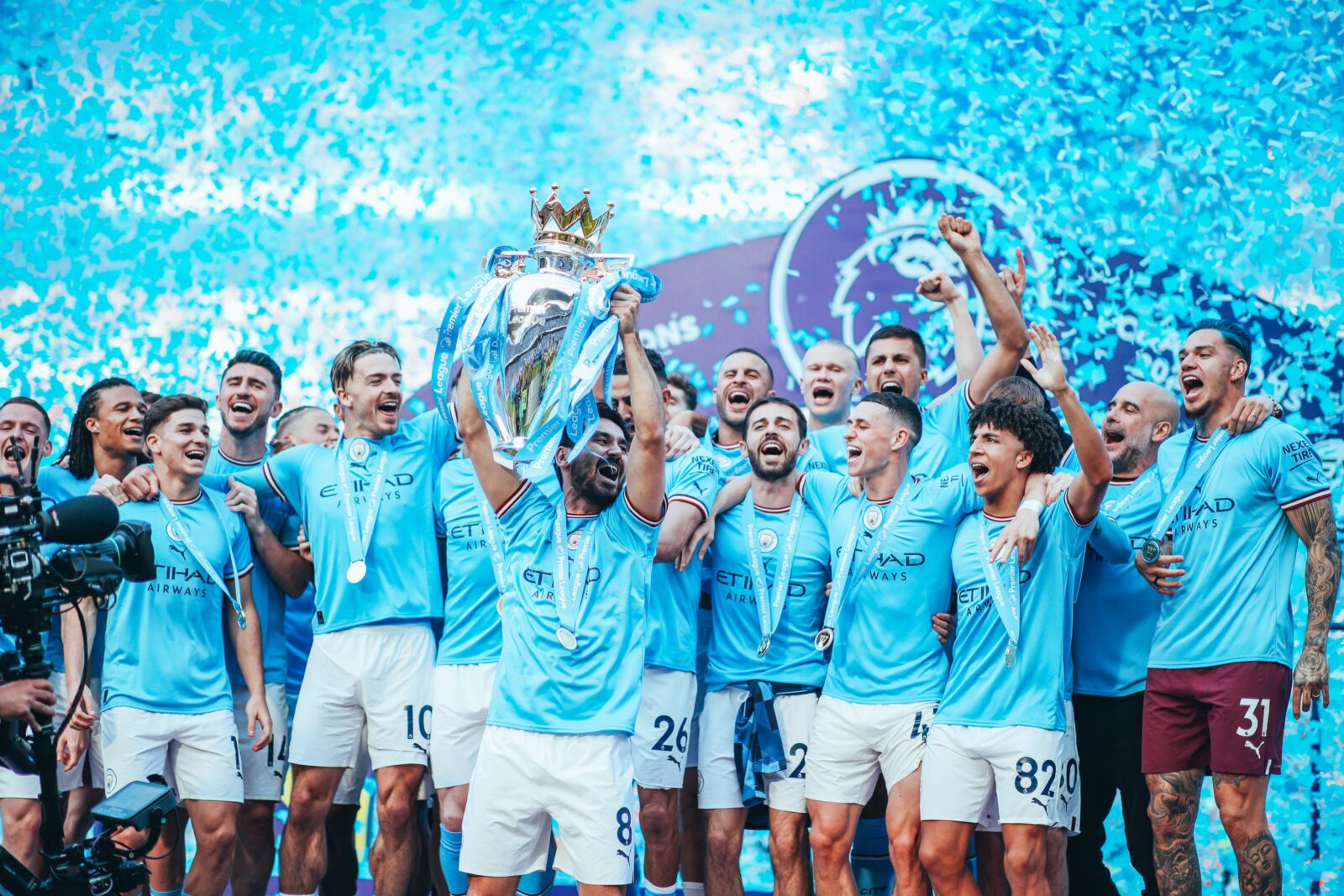 But it wasn't all fun and games, because they also had actual games to be focussing on too, given the fact that the Premier League schedule isn't over yet, and the team had to make the trip down to the Southern coast to face Brighton & Hove Albion yesterday (24 May) even though the 2022/23 title is already theirs.
The thrilling match between the two successful sides actually ended in a 1-1 draw, but even though they actually didn't win, manager Pep Guardiola was still satisfied with his team's peformance.
Especially considering they "drank all the alcohol in Manchester" only a couple of nights prior.
Summarising the Sky Blues' performance, the charismatic Catalan said in his post-match interview: "I was a little bit worried about how much we would drop with what we had done the last four, five, six months, [especially as] only 40 hours ago we drank all the alcohol in Manchester – [but] the way they played was outstanding.
"I enjoyed it a lot, especially being champions.
"You have to come here to win the game, we know it will be tough. They are a fantastic team in all departments, that's why they are in the Europa League, well deserved.
Read more:
"And also we showed why we are the best team in England."
Featured Image – Twitter