Trending
Pep Guardiola's still upset his 'idol' Julia Roberts went to a Manchester United match instead of City
"I am a failure."
For some reason, Pep Guardiola's still upset about the fact his "idol" Julia Roberts went to a Manchester United match back in 2016.
No, we're not making this up.
Despite the fact that during his time as Manchester City manager alone, the Catalan coach has lead his team to four Premier League titles, four EFL Cups, and one FA Cup, as well as clinching the coveted domestic treble in the 2018-19 season, and breaking countless records along the way, he admits he still considers himself to be a "failure".
He may be considered one of the greatest football managers of all time, and he may currently hold the records for the most consecutive league games won in La Liga, the Bundesliga, and the Premier League – but that's not enough for Pep to see himself as successful, apparently.
And it's all because Hollywood megastar Julia Roberts snubbed the Sky Blues to make a trip over to the red half of Manchester one fateful day back in 2016.
"I am a failure in the Champions League," Guardiola said in his press conference last night after City smashed RB Leipzig 7-0 in the second leg of the Round of 16 in the Champions League.
"If I win the Champions League three times in a row, I will be a failure."
He then went on to "explain a secret" to the listening journalists, and revealed that he has three idols in his life – Michael Jordan, Tiger Woods, and Julia Roberts.
"These are my three idols," he added.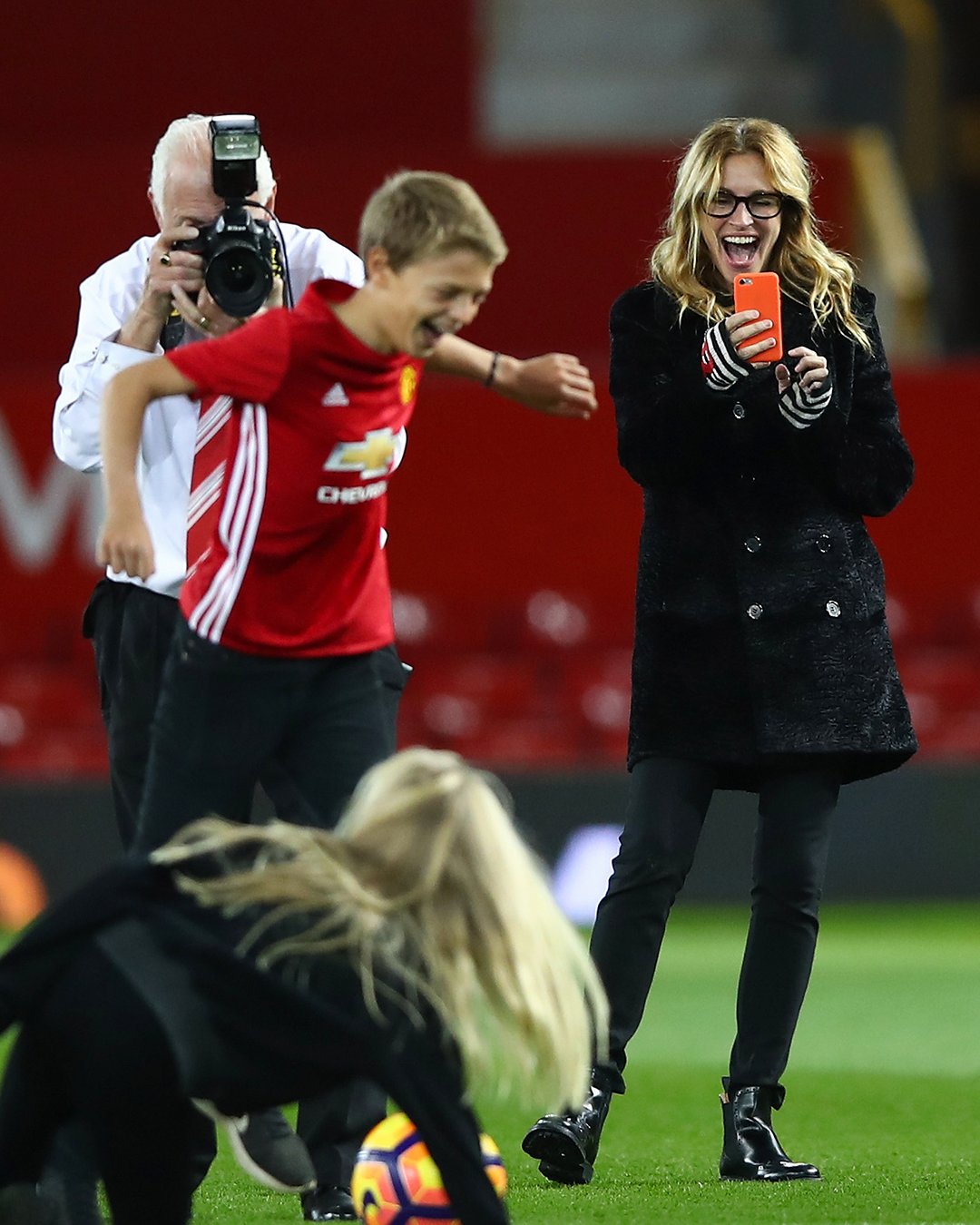 "Julia Roberts years ago came to Manchester, not in the 90s when Sir Alex (Ferguson) was winning titles and titles and titles. She came in the period where we were better than United, in these four or five years, right?
"And she went to visit Man United. She didn't come to see us.
"That's why, even if I win the Champions League, it will not compare for the fact that Julia Roberts came to Manchester and didn't come to see us.
"Even if I win the Champions League, it will not compare to this disappointment I had."
The enigmatic manager has been known for saying some bizarre things in his press conferences and post match interviews throughout his career, but it's fair to say this is up there as one of his most confusing – especially as he never actually went on to reveal why he considers Julia Roberts to be one of his idols.
Regardless of the lack of context, Manchester United still managed to have a bit of fun with it, and took to Twitter to rub it in.
The Red Devils shared a handful of pictures of actress and her family at their home stadium, with the caption: "Throwing it back to when Julia Roberts visited Old Trafford."
And it doesn't take a genius to work out this wasn't a coincidental "throwback".
Also in the same press conference, Pep explained explained why he chose to substitute record-breaking Erling Haaland after the star striker scored five goals in last night's match – including two in two minutes, and a hattrick in the first half – before he had the chance to smash in another.
Read more:
He revealed the decision was to help the 22-year-old Norwegian avoid any unreasonable criticism, given the ridiculous bar he has set himself.
Featured Image – Terry Kearney (via Flickr)