Sport
Peter Drury dubbed 'the GOAT' of football commentators after 'perfectly' capturing Messi's moment and Argentina's World Cup win
Few broadcasters encapsulate a moment so succinctly and give you chills like Drury.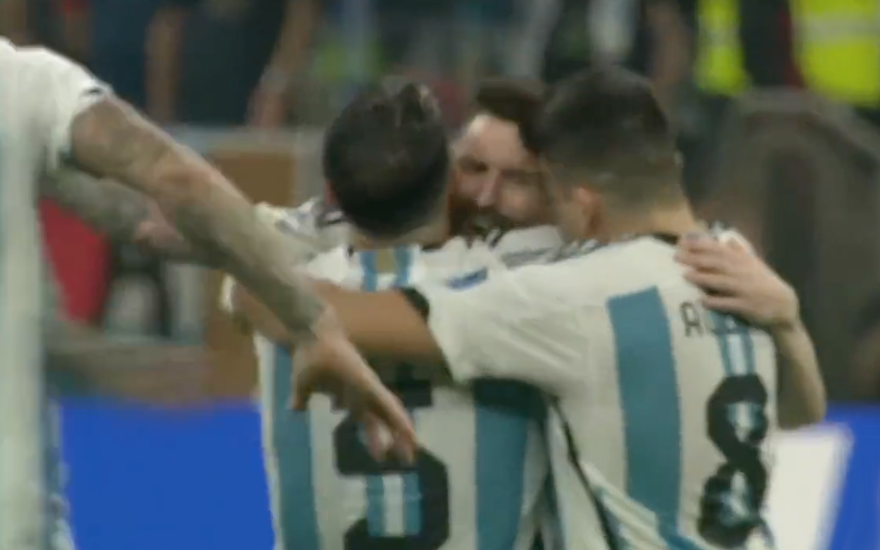 Familiar and famed footballing voice Peter Drury is being dubbed "the GOAT" of football commentators after his performance throughout the World Cup — the final especially.
Renowned throughout the Premier League as well as UK coverage of European and international football, Drury has long been considered as one of the most compelling commentators to ever grace the game, and it would seem Qatar 2022 has only further reinforced that reputation.
The 55-year-old broadcaster was up in the BBC gantry for the final on Sunday evening and, as per, delivered nearly three hours of absolutely incredible commentary. The kind of stuff that makes the hairs on the back of your neck stand up.
Just listen and drink it in.
People have described his thunderous reaction as everything from "iconic" and "the greatest of all time", to the only voice capable of exactly "how to express [the] historic moment". Beyond the now viral commentators watching back in Argentina, we tend to agree.
Despite remaining dutifully impartial and equally excitable no matter what player or game he is watching, Drury has made no secret of his love of Messi down the years, famously stating in an interview that "he appears to do what is impossible, he waves through spaces that don't exist… he sort of defies physics".
He even went so far as to say that although Cristiano Ronaldo has looked and played "like an athlete" throughout the majority of his career, "Messi looks like the boy next door and performs like a god".
With that in mind, he certainly enjoyed the opening goal of the final against France, when Messi slotted home the first of many penalties on the night, not to mention the rest of the Argentine goals too.
Then came his utterly spellbinding and spine-tingling speech about the little magician's legacy not only in Argentina but in football as a whole. Seriously special stuff.
Waxing lyrical about Drury's oratory ability, one commenter called it "simply beautiful", another said "gave [them] goosebumps" and another said, "Peter Drury is the best commentator. Always gives me chills, he lets the pictures breathe and talk for him. Perfect."
It's hard to argue with them.
Read more:
But the soon-to-be legendary speeches didn't stop there. As if his sultry sporting tones throughout the tournament, rapturous declarations and eye-watering odes to a genius weren't already enough, he then went on to remind those watching that Messi was once like any other fan: a little kid who loved football.
While many are still busy debating Qatar and FIFA's decision to drape Messi in a ceremonial robe before lifting the trophy, most were just happy to see Messi finally live out his dream. Drury was one of them.
This particular piece of commentary no doubt left millions catching their breath at home now welling up, regardless of their nationality — this particular fan included.
The 2022 World Cup final cemented two GOATs in the annals of football history: one of them is a magician on the pitch, the other is a poet watching profoundly over it.
For all the latest news, events and goings on in Greater Manchester, subscribe to The Manc newsletter HERE.
Featured Image — Peter Drury (via Facebook)/@JustinChenni (via Twitter)/Leo Messi (via IG)