Sport
Man predicts Messi's 2022 World Cup win more than seven years ago
It's reiterating this was Argentina's World Cup win, but any native will tell you the player and the country are one and the same.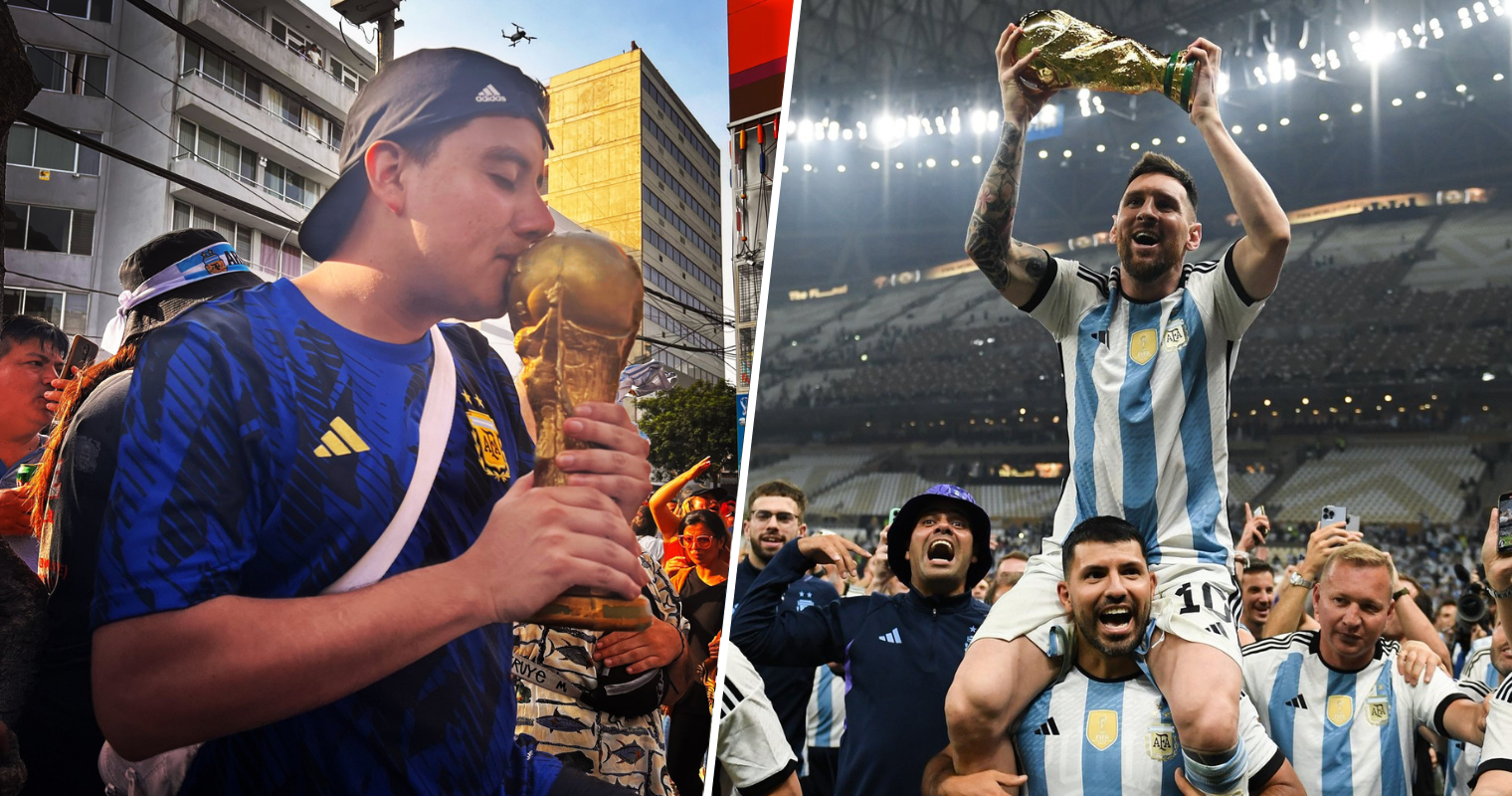 An Argentinian man's tweet from all the way back in 2015 has gone viral after he predicted that Lionel Messi would win the World Cup in 2022. Can he predict we win it next, please?
'La Albiceste' (white and sky blue) fan José Miguel Polanco had travelled to see many a national team game down the years and, like any other native, he had hoped and prayed that Argentina would once again lift the trophy after 36 years of waiting.
More specifically, he believed that his country's captain and national hero would finally win a World Cup and complete his already ridiculously long list of achievements in football.
In fact, he was so confident that on 20 March 2015, he predicted that 'La Pulga' (The Flea) would win the 2022 World Cup and "become the greatest player of all times".
As far as tweets go, there aren't many so bold and nonchalant whilst also being absolutely spot on.
And before you ask, no — there isn't a load of his tweets guessing that he'll win every tournament he participated in. Just this one, which makes it so much better.
Replying to his own declaration more than half a decade later after Messi and his teammates lifted the beautiful game's greatest prize, Polanco acknowledged that the tweet had blew up after his countrymen made it to the final, adding: "you have to believe".
Equally as impressive, he also revealed that this was the sixth World Cup he had visited in his time and a football fan, having recently started documenting his travels on his YouTube channel.
Read more:
The translation of his latest tweet read:
"It was given. I followed you to all parts of the world and at last, we were able to taste eternal glory. You are not a love that hurts me, you are the love of my life. I am the happiest guy in the world, as well as the 45 million Argentines who have dreamed of this since we have the use of reason". Now that's love.
This man isn't just the king of football in his homeland; to the footballing world at large, he's a god.
Nevertheless, while lifting that little gold trophy should have been nothing more than Messi's living out his destiny, the moment has somehow gotten wrapped up in a debate over Qatari tradition.
For all the latest news, events and goings on in Greater Manchester, subscribe to The Manc newsletter HERE.
Featured Image — José Miguel Polanco/FIFA World Cup (via Twitter)