A brand new gym is coming to Manchester – offering a "fitness sanctuary to restore, re-energise and revive"… along with a full year's membership for one lucky winner.
GSquared Health Club is set to open in January in the vaults of Royal Exchange Arcade – boasting 12,000sq ft of training space.
Inside is a running track, a 20-metre sled track, CV garden, performance room, free weight area, resistance equipment and an assault course (with monkey bars, rope regain and cargo net, full free motion cable suite, and climbing wall) – a first for any gym in Manchester.
Launched by Royal Marine Commando-turned-Personal Trainer Andy McGlynn, this state-of-the-art fitness space takes a "multi-faceted approach to fitness and wellbeing" – with some of the best exercising resources anywhere in the city.
The venue will have a luxurious front of house – with members able to book sports rehab massages and get their kits freshly laundered. 
Members will also have direct access to The Remedy Kitchen – Manchester's first and only free-from café concept in the city.
CEO McGlynn said: "I knew that Manchester had to be the first location for the first GSquared Health Club, which I believe is set to be a gamechanger for the fitness industry. We are shaking up the norm to become one of the world's leading health club brands.
"Taking all the learnings and experiences from the fitness industry as a whole, I wanted to create strengths from the recurring issues that often let members down. For example, our new site is substantial enough in size to accommodate a club membership in excess of 3,000 members, but it will actually be limited to 800, meaning that members will never have to wait for equipment – it will be a much better experience all round.
"We've also created a unique, 7-part, optional, introductory screening for members, known as 'YouSquared'. It's arguably one of the most in-depth, diverse, accurate, informative, educational and useful yet non- invasive member experiences of any gym in the world, and I take that statement seriously."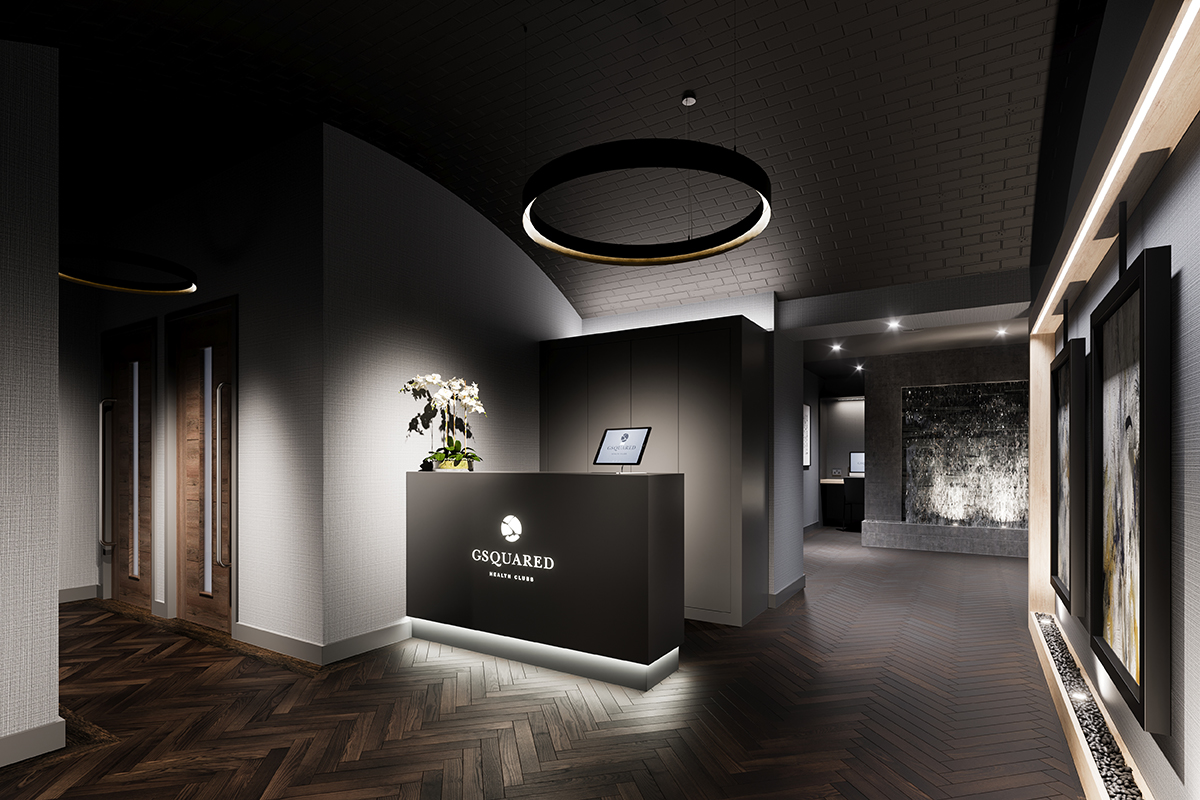 GSquared Health Clubs also plans to support the World Wildlife Fund (WWF) on a long-term basis with a seven-figure contribution every year – with the facility's aesthetics (aquarium, garden and stone) showcasing a "gentle connection to nature."
Membership tiers available at GSquared Health Clubs include: Executive at £95 per month; Platinum at £150 per month; and Platinum Plus at £225 per month.
Memberships can be purchased by contacting [email protected] or by calling the membership team on 0161 669 4562.
Visit the GSquared website for more info.
To be in with a chance of winning a year's full membership to GSquared – head over to The Manc Instagram.