Sport
Manchester United are encouraging fans to donate warm clothes for those in need on derby day
The club is expanding their 'United By Your Side' campaign and asking supporters to get involved.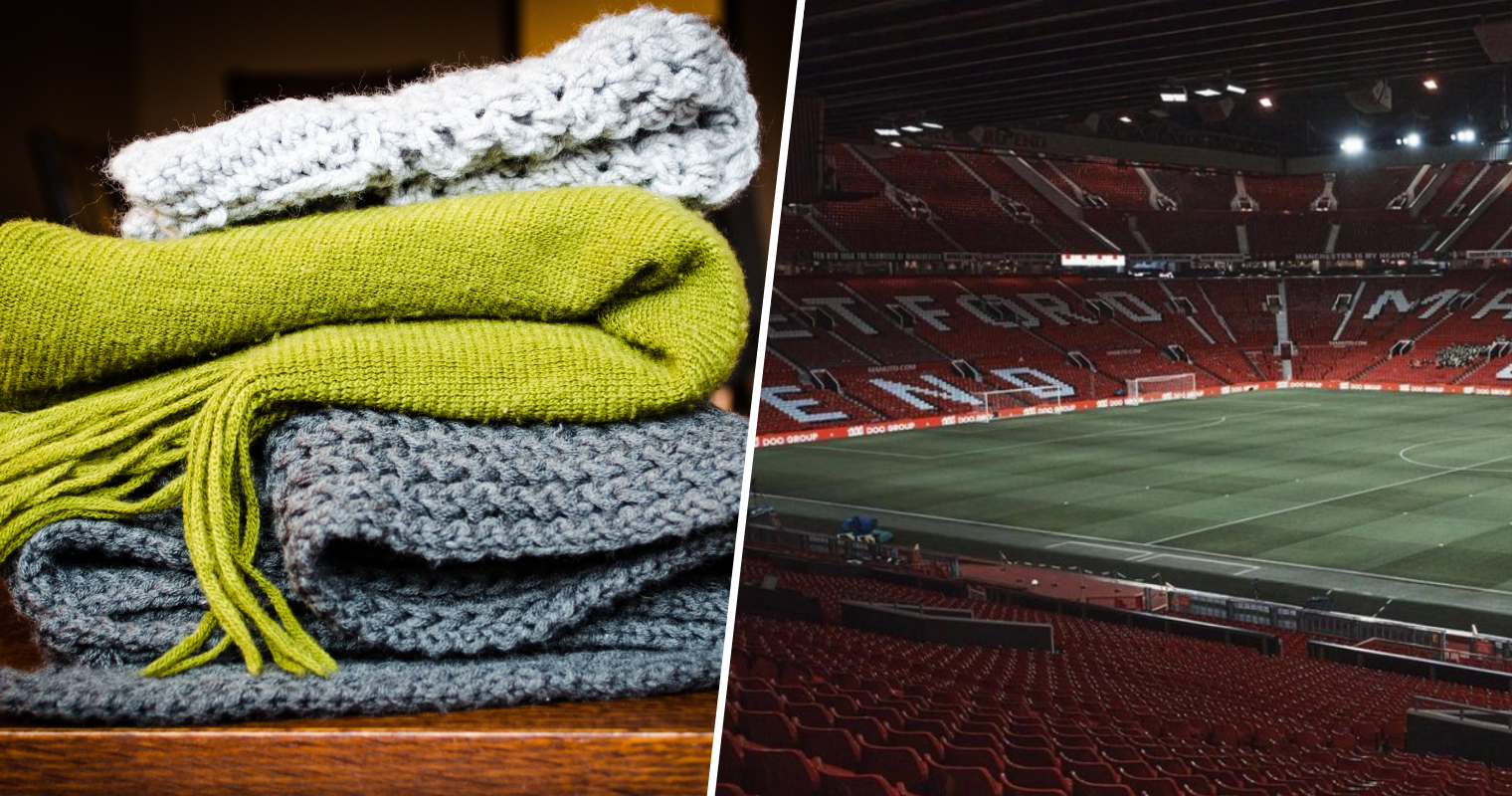 Manchester United have asked any fans with spare warm clothes to bring them along to the derby this weekend as they continue their 'Warm Hub' community initiative this winter.
While most fans will obviously be fixated on what happens on the pitch come 12:30pm on Saturday, the club are once again reminding us that many have more important things to worry about than football.
Following the surge in energy prices and overall cost of living crisis, more than 3,700 warm banks have been set up across the UK in the past few months to support those who sadly cannot afford to keep the heating on.
One of those sites is located at Old Trafford, inside the Red Cafe to be specific, which opened on 6 December and provides a safe, heated space for the people who need it most in the local community. This latest community benefit marks the Warm Hub being extended for another six weeks.
Alongside providing hot drinks, snacks, entertainment and 'talking benches' to provide visitors and those battling loneliness with an outlet to communicate and feel welcome, they are now encouraging fans to donate any unwanted layers as part of a crucial new clothes drive.
Created as part of the larger 'United By Your Side' campaign, which included a stadium sleepout for charity last month, this latest step sees the club going further when it comes to community action by asking supporters to get involved on their way to the ground.
Setting up collection points all around the ground, all fans need to do is drop off their coats, jumpers, scarves, hats, gloves etc. on their way into the stadium and do their bit for those struggling during these colder months.
Issuing a statement on the club website, the United Foundation's chief exec John Shiels highlighted how the organisation is working "all-year-round to increase opportunities for vulnerable young people", but that they also feel "an extra responsibility during the winter".
Read more:
That being said, although the Manchester derby is typically a day where the city splits in two and revels in the long-standing rivalry, the club are still focused on doing what they can to "ease some of the pressures facing our community", especially during these difficult times.
Moreover, as mentioned, the fresh schedule of Warm Hub evenings start on Tuesday 17 January between 5-8pm and are, of course, free of charge to anyone who wants to come along. Those arriving can register via the Sir Alex Ferguson Stand reception and will be guided to the Red Cafe.
Red or blue aside, it's good to see important Manchester institutions contributing to the community and encouraging their loyal supporters to follow suit.
Be sure to bring your spare warm clothes if you heading to the game on Saturday.
For all the latest news, events and goings on in Greater Manchester, subscribe to The Manc newsletter HERE.
Featured Image — Manchester United/Kelly Sikkema (via Unsplash)