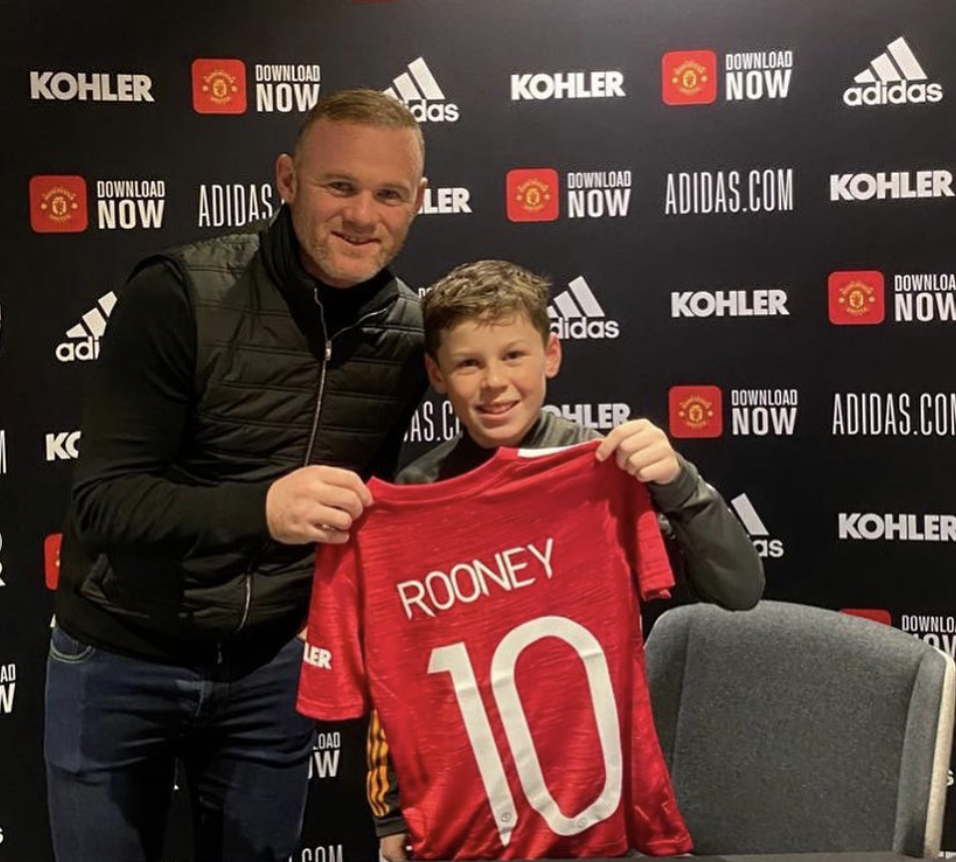 Manchester United legend Wayne Rooney enjoyed a "proud day" on Thursday after watching his son join the same club where he established himself as one of the all-time footballing greats.
Rooney played at Old Trafford between 2004 and 2017 – becoming United's all-time record goalscorer by hitting the back of the net 253 times in 559 matches.
14 years after making his debut (in which he scored hat-trick), Rooney stood by his boy Kai as the 11-year-old put pen to paper to join the Man Utd academy.
Rooner Snr posted a picture on Twitter with the caption: "Proud day. Kai signing for Man Utd. Keep up the hard work son."
Rooney is widely regarded as one of the best players to ever grace the turf at OT – becoming the second top goalscorer in Premier League history.
He departed United three years ago to re-join his boyhood club Everton, before heading overseas to spend two seasons in the MLS with D.C. United.
Rooney returned to English football in 2019 after signing for Championship side Derby County – where he is currently serving as interim manager.