The Guides
Dine for less at Manchester's best restaurants with these fixed-price menus
Three courses for £26 at Hawksmoor? Yes please.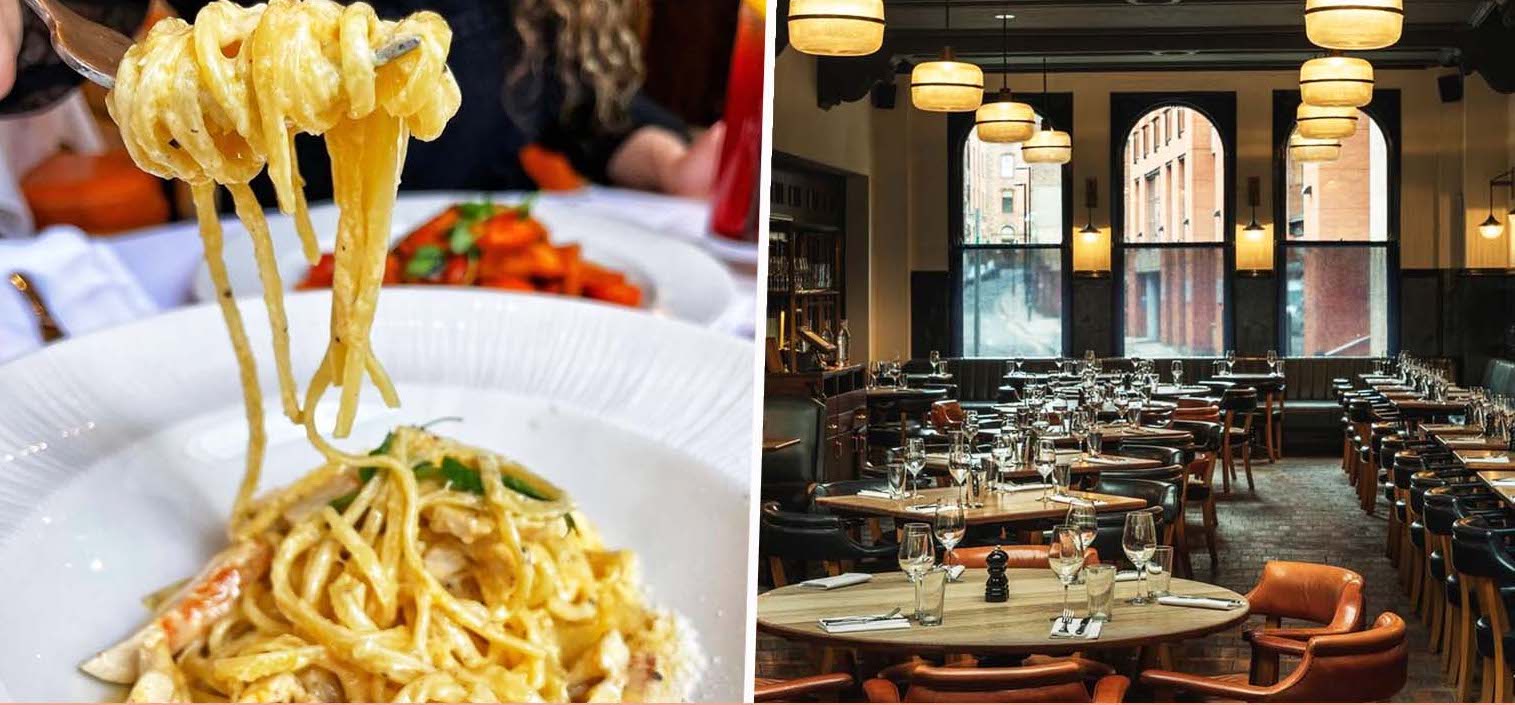 With the cost of living only ever seeming to rise, it's becoming increasingly hard to enjoy dining out as much as we might like. Unfortunately, energy bills (and the rest) are having to come first.
However, what many don't know is that a number of Manchester's top restaurants offer fixed-price menus at certain times – meaning that you can dine for a fraction of the usual price, just by booking in at a certain time.
Although these menus have been designed for a pre-theatre crowd, there's no stipulation that you need to have a ticket to get the deal. As long as you dine within the allotted period, you can get the saving regardless of whether you're going to see a show or not.
Of course, we don't want to put you off going out out. There are some great theatre shows coming to Manchester this season, with The Palace welcoming the likes of Dreamgirls and The Lion King coming to town this autumn.
On the other side of town, meanwhile, The Opera House will host performances of Jersey Boys and Mrs Doubtfire as part of its winter, and in between, there will be innumerable small shows popping up at the likes of 53Two, Hope Mill and The Edge.
So whether you're looking to grab a bite before a show, or simply enjoy your favourites restaurants for a fraction of the price, these are the set menus you want to be checking out. Thank us later.
Don Giovanni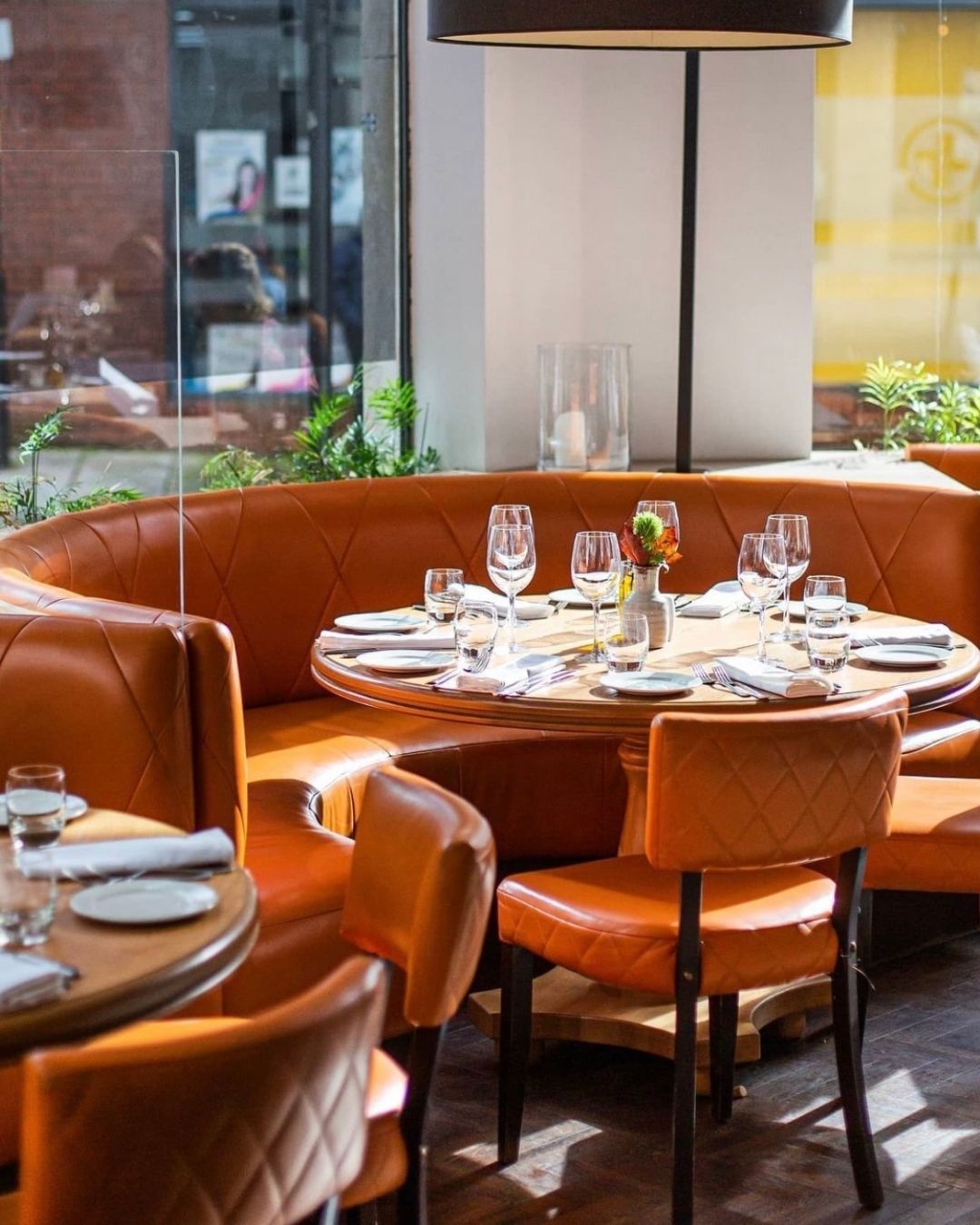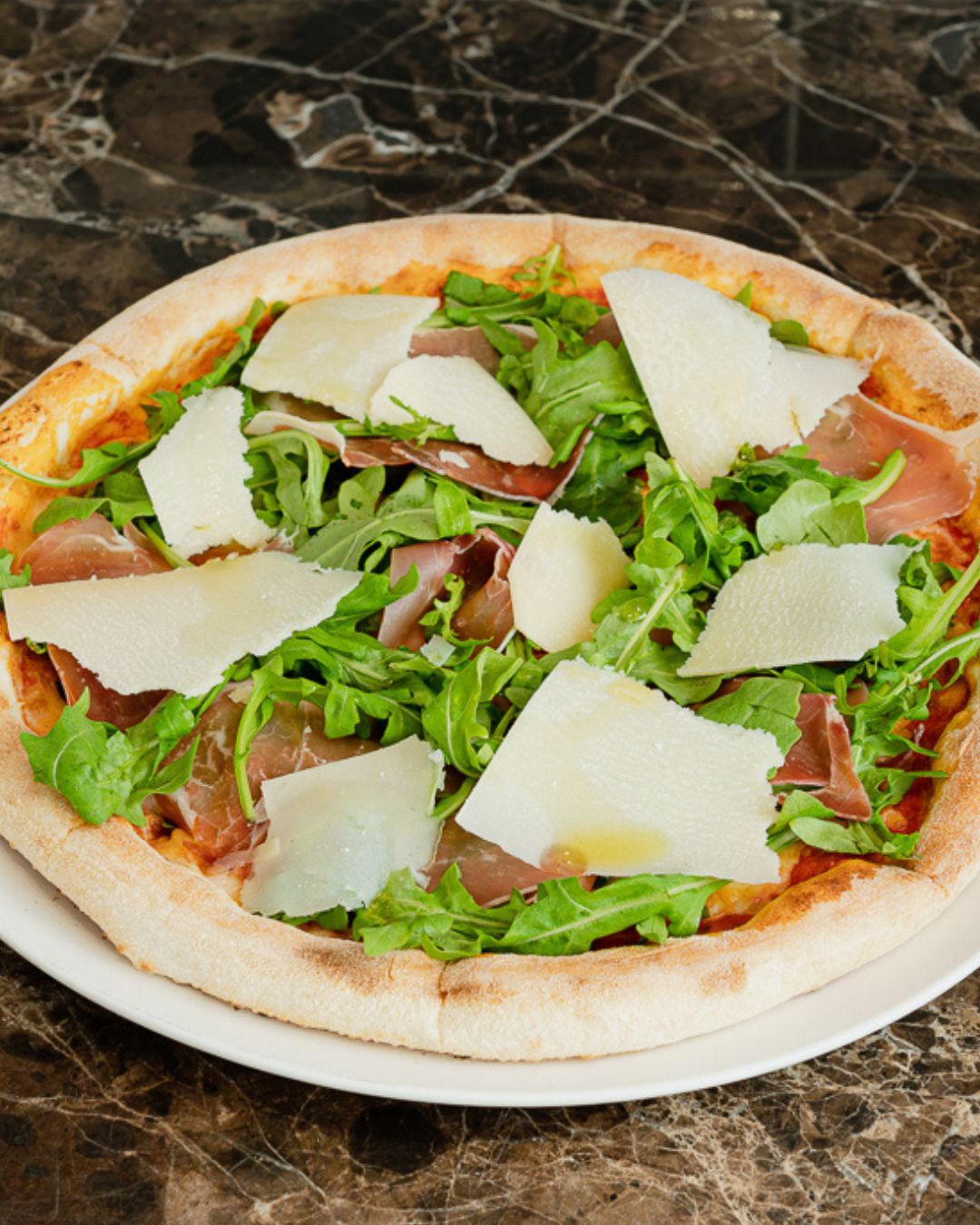 Offer: 2 courses £22.99, 3 courses £27.95
When: 4-6pm every day
An Oxford Road staple, Italian restaurant Don Giovanni has been happily feeding theatre-goers since it opened its doors here in the eighties.
Ideally located between HOME, the Bridgewater Hall, The Palace Theatre and Opera House, tuck into house favourites like pizza, lasagne, gorgonzola gnocchi and tiramisu for a fraction of the usual price.
See the full menu here.
Hawksmoor
Offer: 2 courses £24, 3 courses £26
When: Available for reservations made Monday-Saturday until 6.30pm and all day Sunday.
Whilst a meal at steakhouse Hawksmoor can often set you back well over £100, the restaurant's quick pre-theatre or late post-theatre menu offers theatre goers an express alternative for under £30. A no-brainer, in our book.
With main choices like 35-day aged rump or fillet tail (+5.50), seam bream and charcoal-roasted cauliflower, plus pudding favourites like strawberry cheesecake, sticky toffee sundae and peanut butter shortbread, we're not sure how you could resist.
See the full menu here.
Kala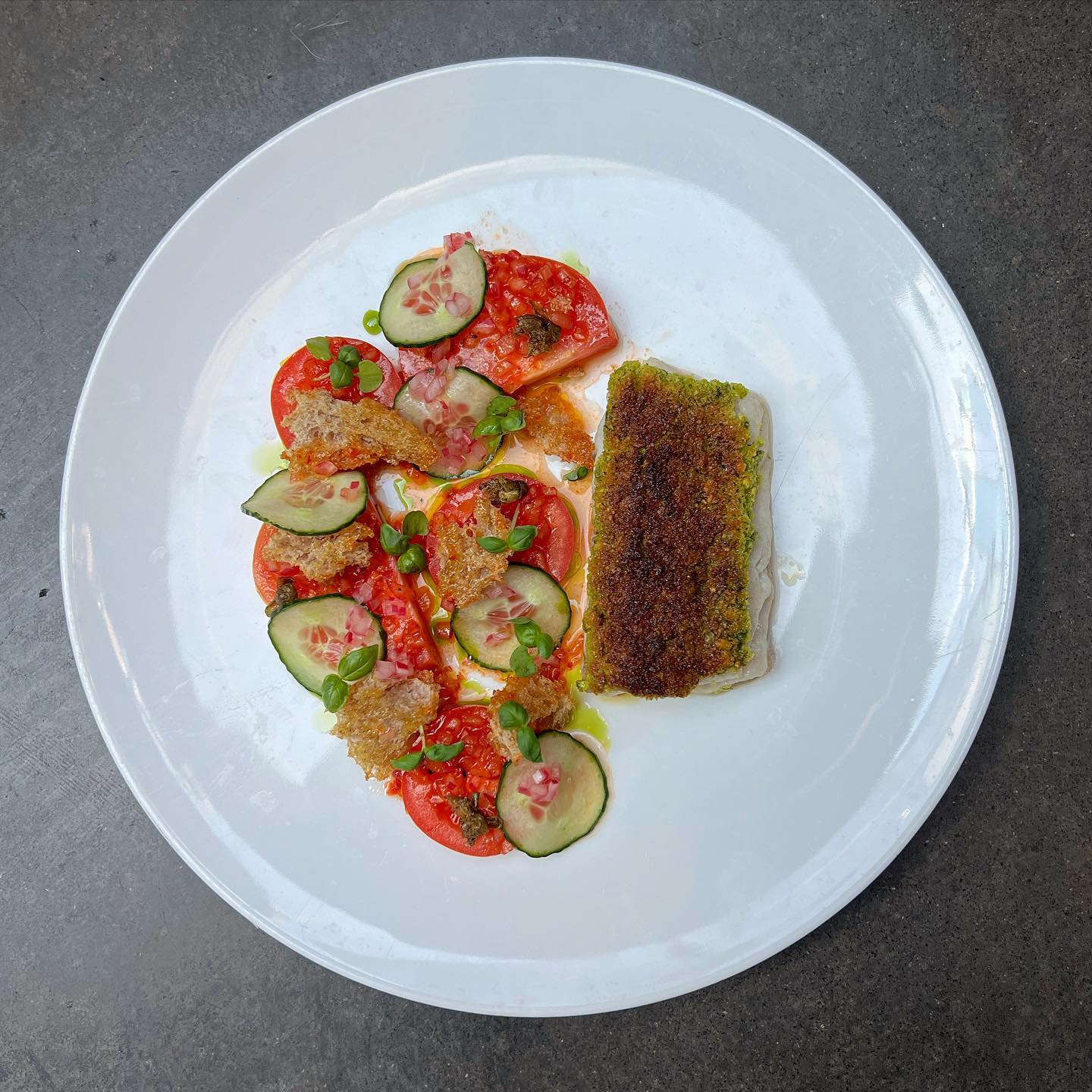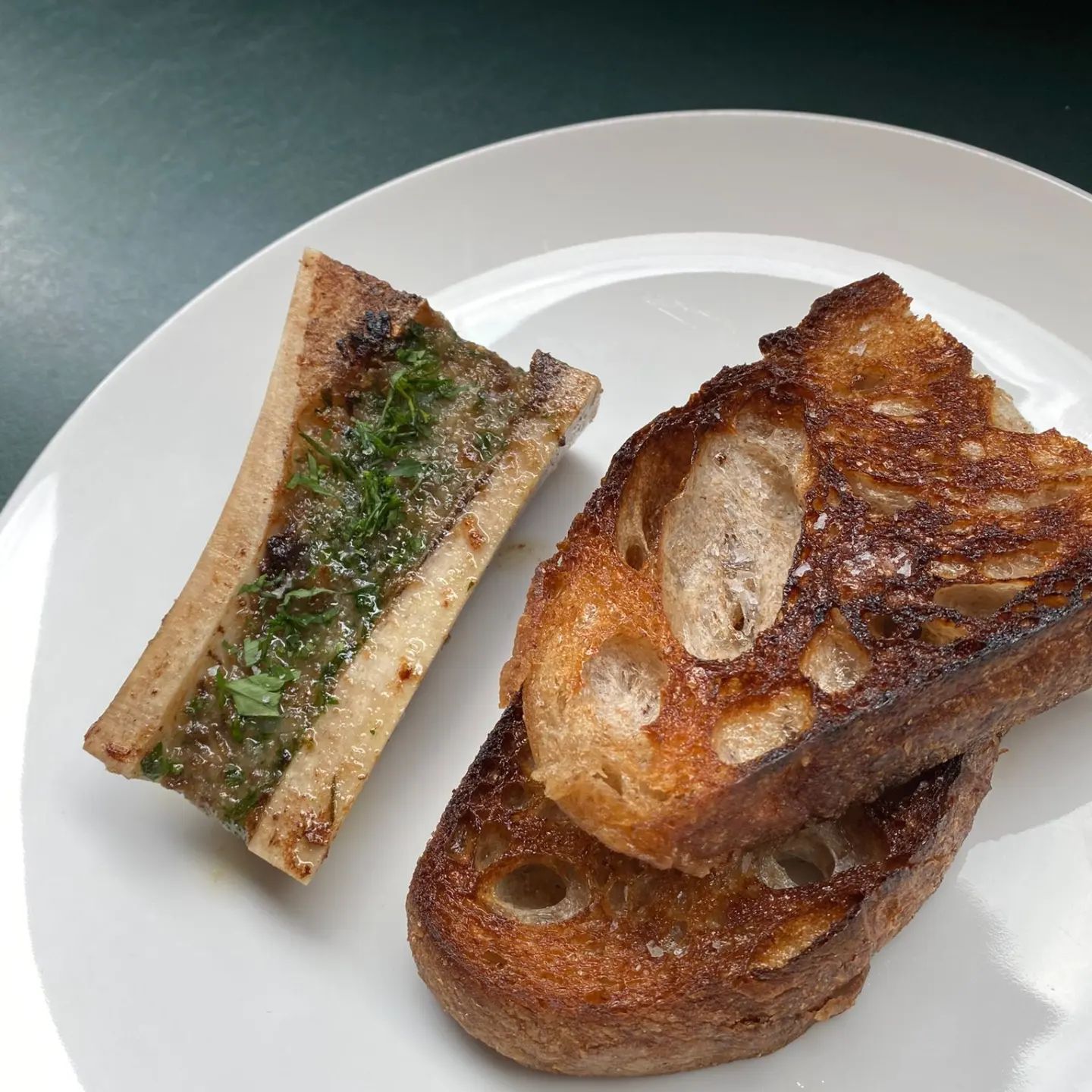 Offer: 2 courses £22, 3 courses £25
When: Dinner (before 7pm)
At Gary Usher's King Street Bistro Kala you're guaranteed to find a selection of well-presented, elegantly styled dishes that celebrate seasonal produce throughout the year.
Every dish on Kala's set menu comes with a recommended pairing, be that fino sherry with your boquerones or a light and fruity glass of Beaujolais with your roasted betroot salad.
Think sticky belly of bacon with sour cream, dill and pickled green beans to start, followed by pan-roasted pork ribeye with caper butter, wild mushroom ketchup, chicory, with a stack of truffle and parmesan chips on the side and a sticky toffee sundae to finish. (Pesce and vegetarian options are available too).
See the full menu here.
20 Stories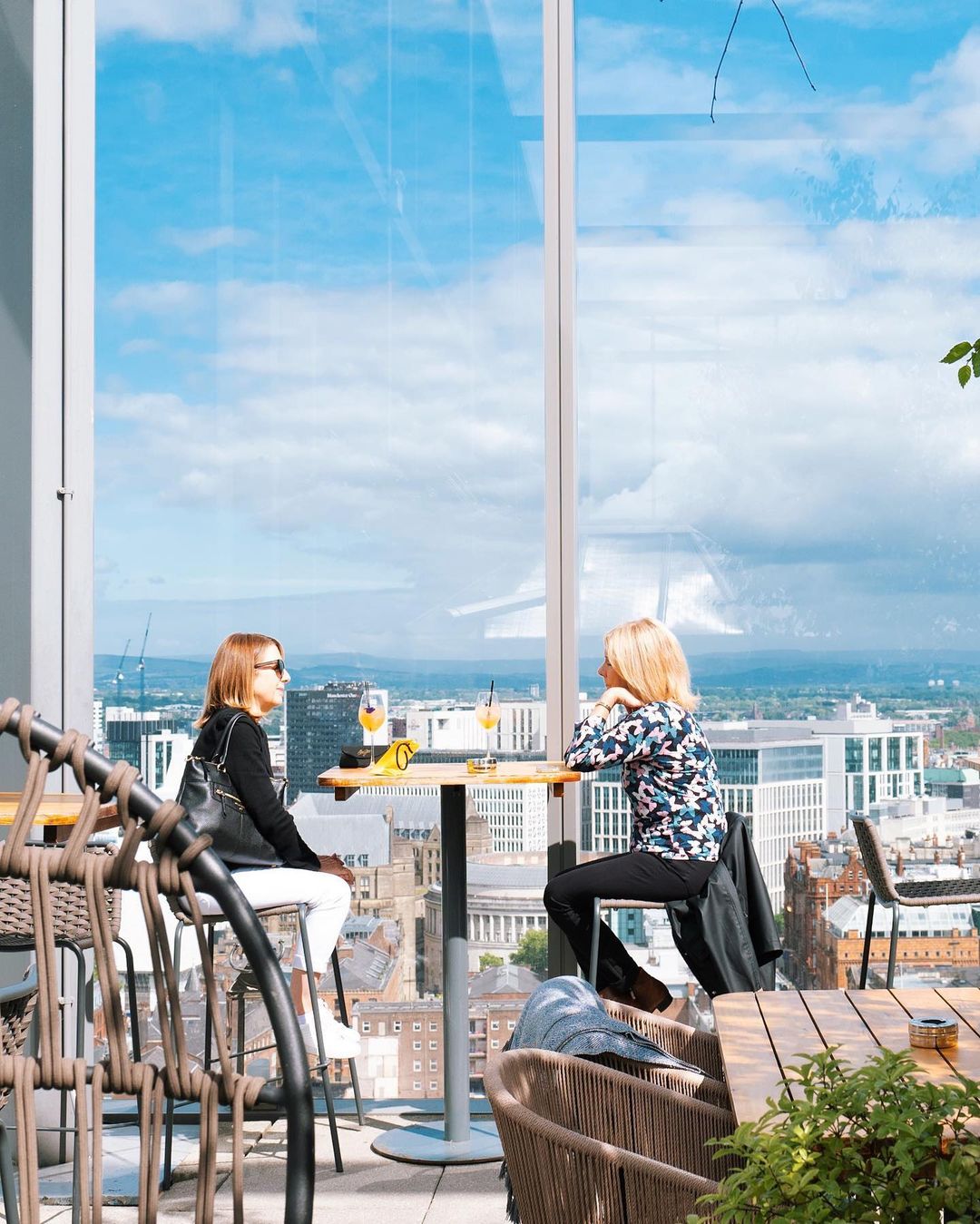 Offer: 3 courses and a glass of wine for £25
When: Monday to Thursday, 5.30-6.30pm
Whilst the views from this sky-high Spinningfields restaurant are an undeniable draw, the food is equally deserving of praise. With ex-Mana chef Daniel Scott now at the helm, diners can expect to find a range of refined dishes influenced by his experience and travels.
Pre-theatre menu choices include roasted chicken supreme with truffled potato purée, chicken and thyme sauce, ras el hanout cauliflower steak with romseco, and pan-fried salad, with sides spanning four different potato styles, salads and buttered veg.
See the full menu here.
La Bandera
Offer: Three tapas and a glass of wine or beer for £15
When: Sunday to Friday, 12-6pm (excluding bank holidays)
Savvy theatre-goers can dig into tapas favourites like pinxtos, Spanish tortilla and goats cheese-stuffed piquillo peppers at La Bandera for just £15 as part of the long-standing restaurant's express deal.
With a glass of wine or beer included in the price, if you want to go all out you can also opt for a dessert for just £4 extra. Terms and conditions apply.
See the full menu here.
Gaucho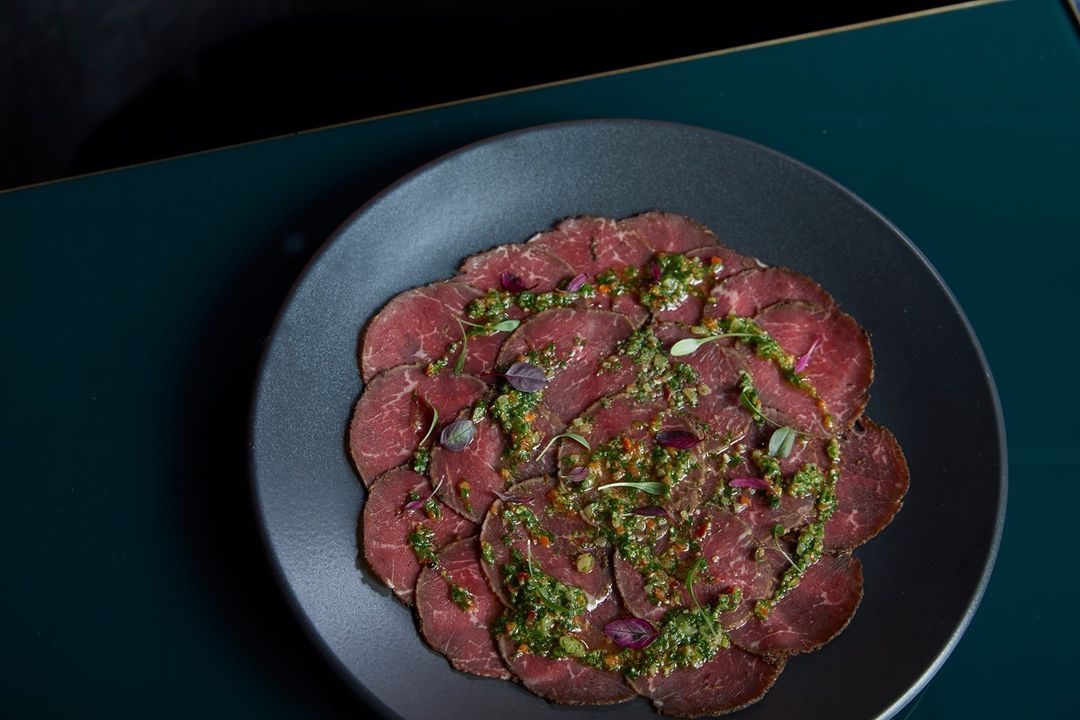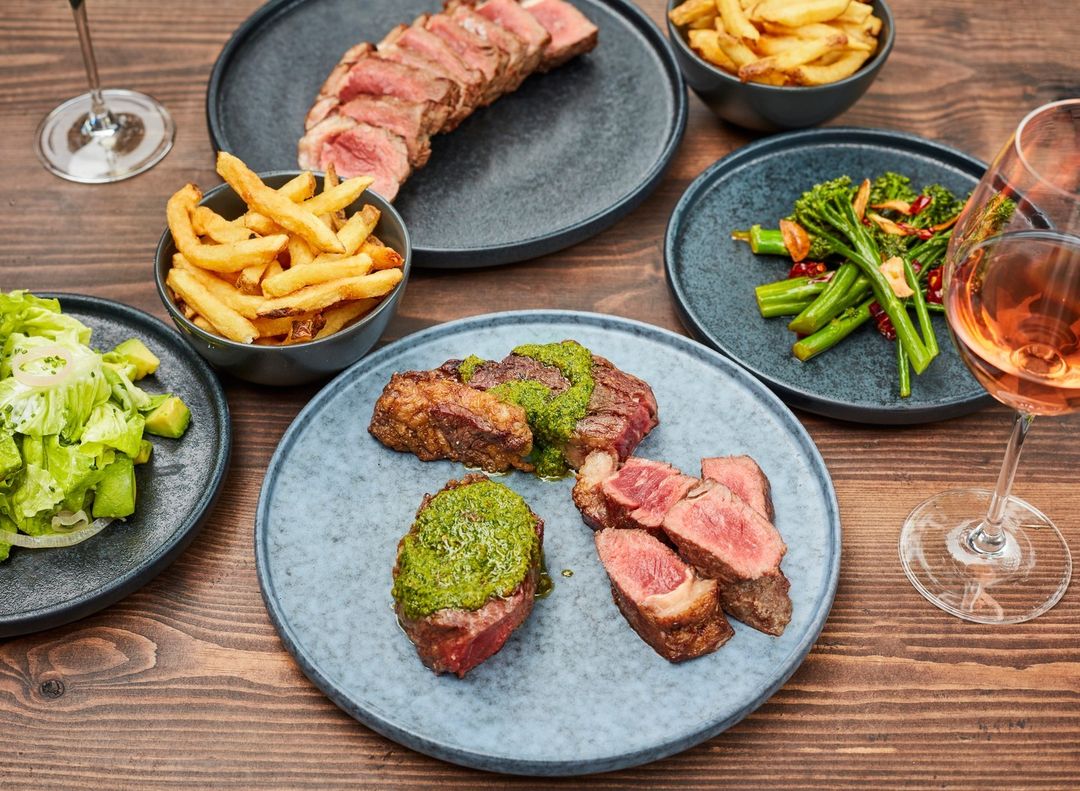 Offer: 2 courses £24.50, 3 courses £27.50
When: Monday to Friday, 12-545pm
One for the steak lovers. Yes, we know we've already put Hawksmoor on this list but Gaucho offers something a little bit different with exclusively wet aged steaks from the Las Pampas region of Argentina.
The restaurant also has its own winery, with a selection of beautiful bottles on offer designed to complement your chargrilled cut of choice.
Think watermelon panzanella, sea bream ceviche or beef carpaccio to start, followed by a spiral cut rump steak, sirloin or burger, with a citrus brulee to finish. Veggies and vegans are provided for too.
See the full menu here.
The Ivy Brasserie
Offer: 2 courses £22.95, 3 courses £27.95
When: Monday to Sunday
A place to go if you want to be seen (and spot a few celebs), The Ivy in Spinningfields is split into several parts including its ground-floor Brasserie. Here, diners can enjoy a set menu throughout the week with two courses starting at £27.95.
Think mains like steak, egg and chips, baked salmon fillet and chargrilled halloumi, with sides starting from an additional £3.95. As for pudding, choices include camembert with rye crackers, chocolate brownie and a tropical sorbet with lime, coconut and white chocolate sauce.
See the full menu here.
Zouk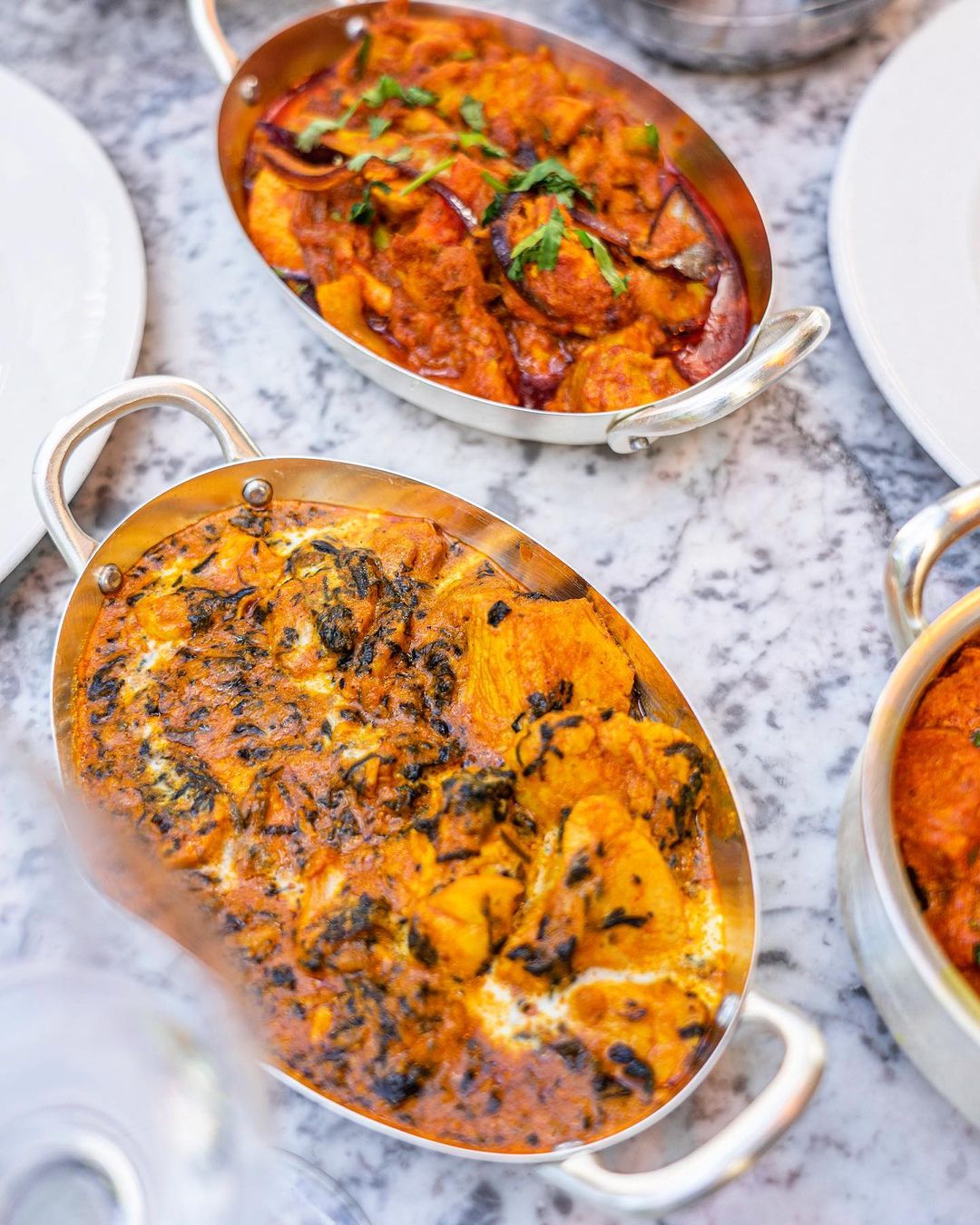 Offer: 2 courses £15.95, 3 courses £19.95
When: 5-7pm every day
If you're looking for a bang-up curry to go with your night out at the theatre, look no further than Zouk. This popular family-run eatery is a long-standing fixture in the city and for good reason.
From classic curries like jalfrezi, butter chicken and lamb laziz, to a Rajasthan-inspired fiery 'railway' dish, schwarma and Zouk burger, there's something to please everyone no matter their spice comfort level.
See the full menu here.
Pier Eight, The Lowry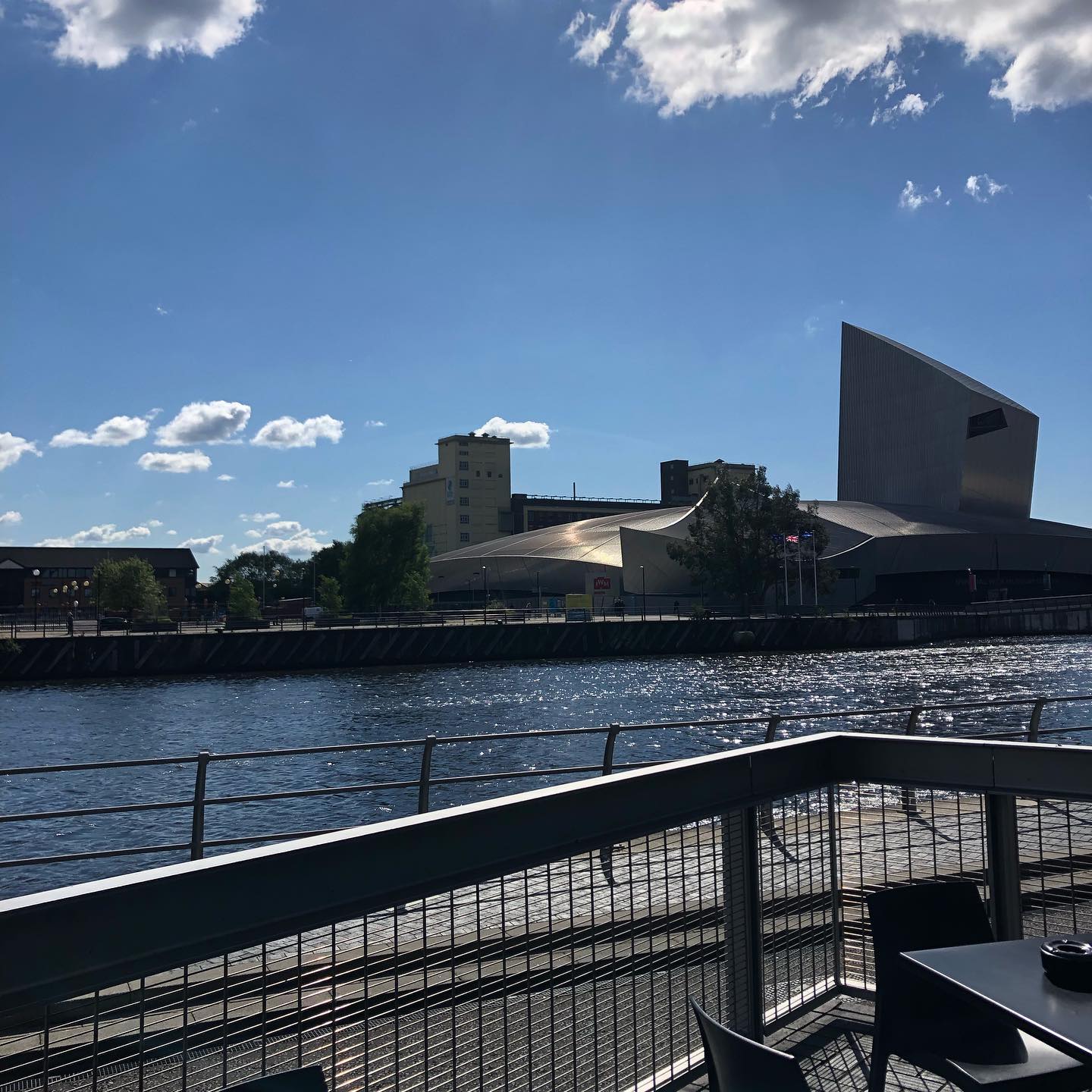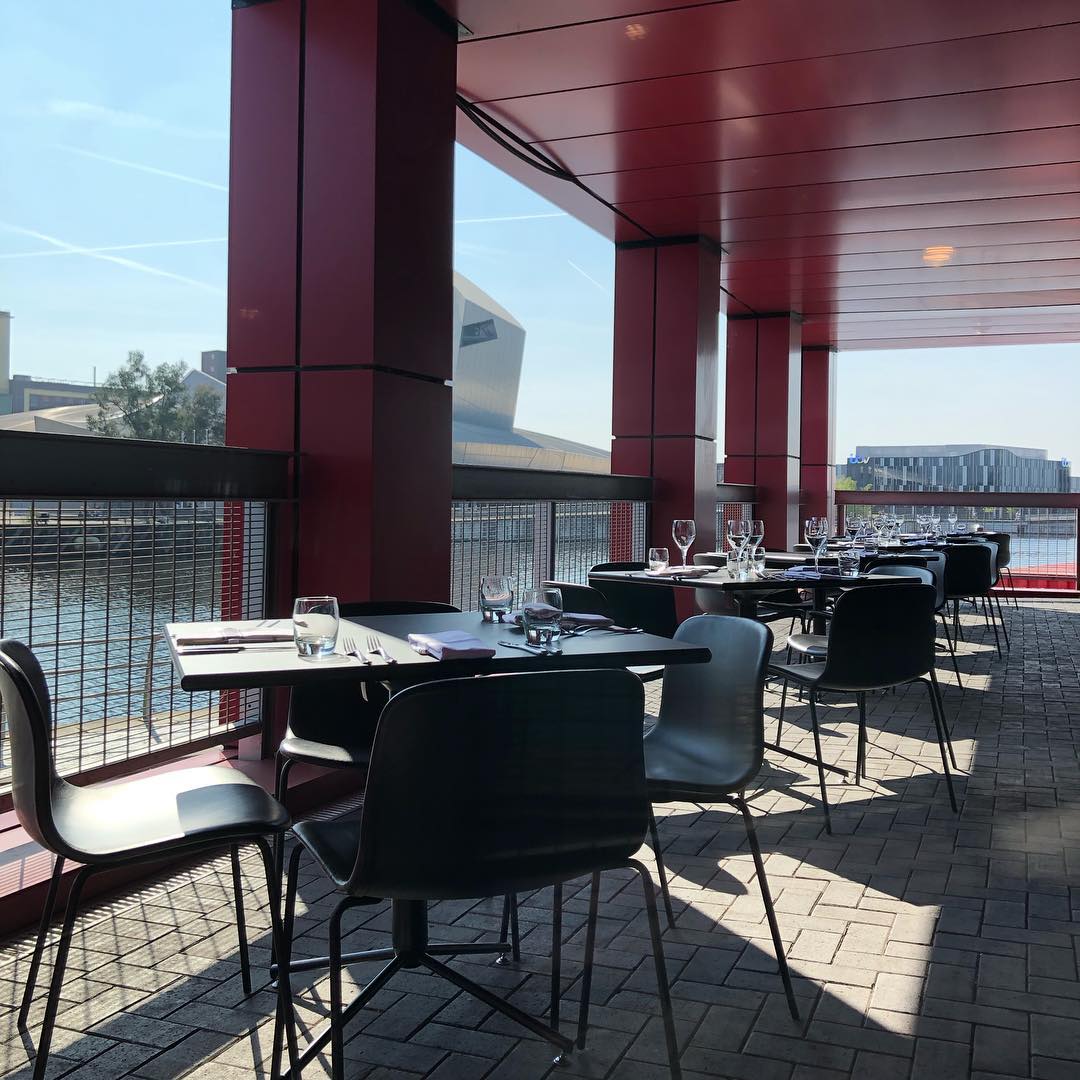 Offer: 2 courses £27, 3 courses £32.
When: Matinee and evening shows, menu only available when there is a show on at The Lowry.
With mains like chalk stream trout with lentils and pancetta, summer vegetable risotto, roast chicken and celeriac steak, Pier Eight at The Lowry is well worth a visit if you're catching a show in this part of town.
Elsewhere, its refined summer set menu features the likes of lemon cake with tahini custard and dark chocolate tarte, alongside Belgian waffles topped with locally-made Grandpa Greene's Ice cream.
See the full menu here.
Cote Brasserie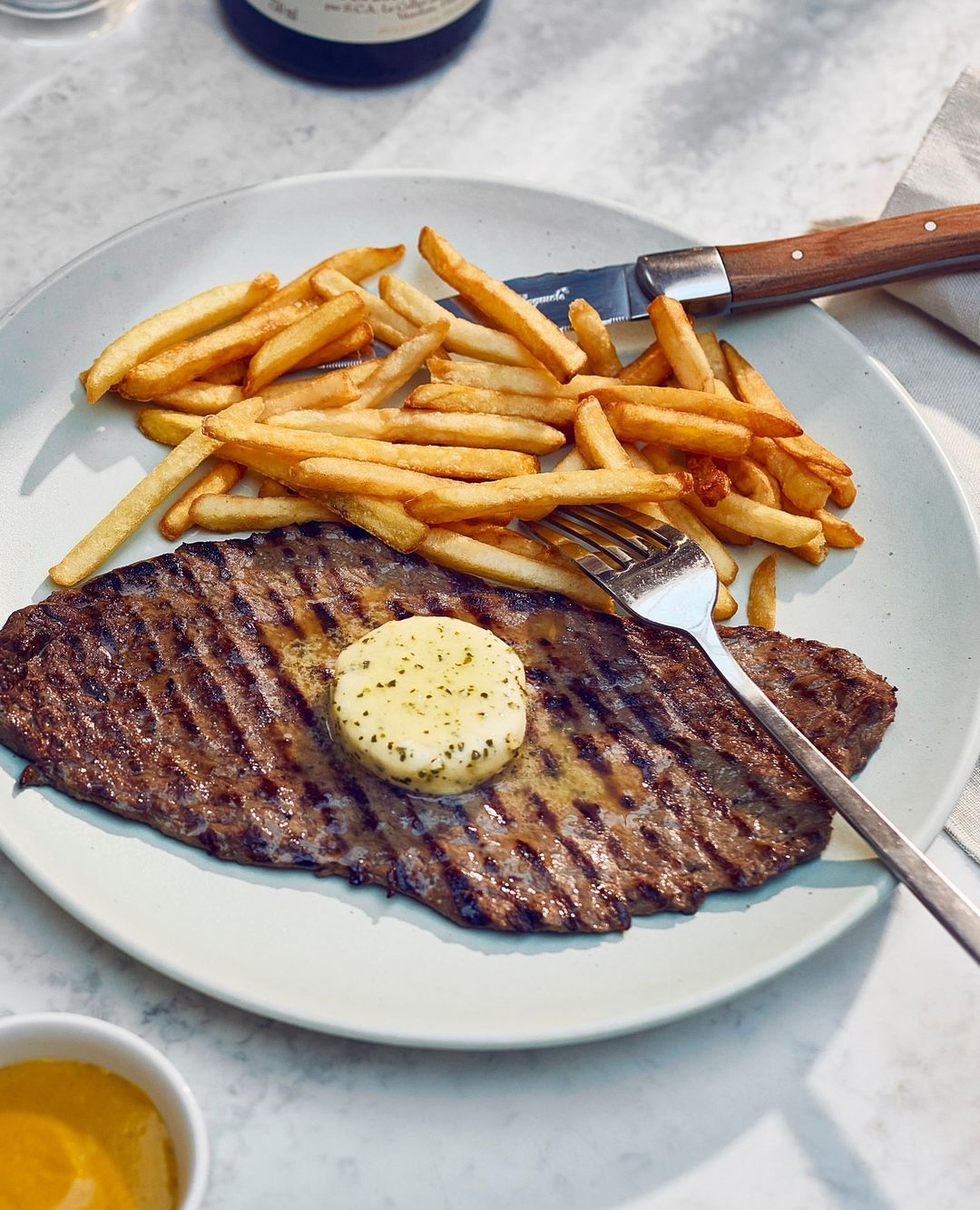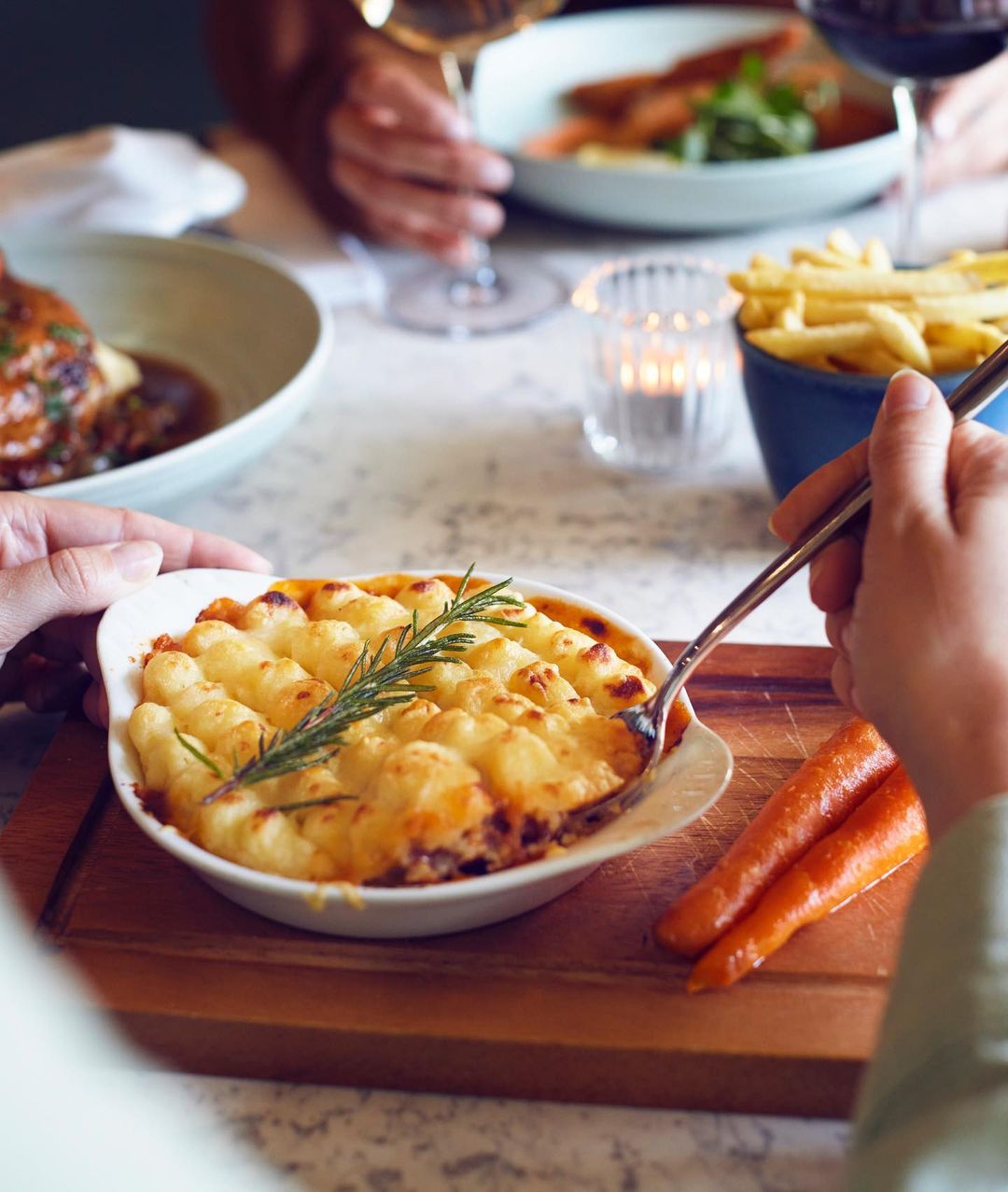 Offer: 2 courses £14.95, 3 courses £18.95
When: Monday to Thursday 12pm-close, Friday 12-7pm
Dining from Cote Brasserie's Prix Fixe menu you can enjoy three courses for under £20 ahead of your show, provided it doesn't fall on a Bank Holiday.
To start, opt for mushrooms on toast or cripy whitebait before digginig into haddock or steak frites, aubergine and red pepper cassoulet or lamb Parmentier, then finish off with a burnt orange tart, chocolate mousse of plum clafoutis.
See the full menu here.