Theatre
Mrs Brown's Boys is coming back to Manchester with 'classic play'
Mrs. Brown Rides Again is returning (contains affiliate links)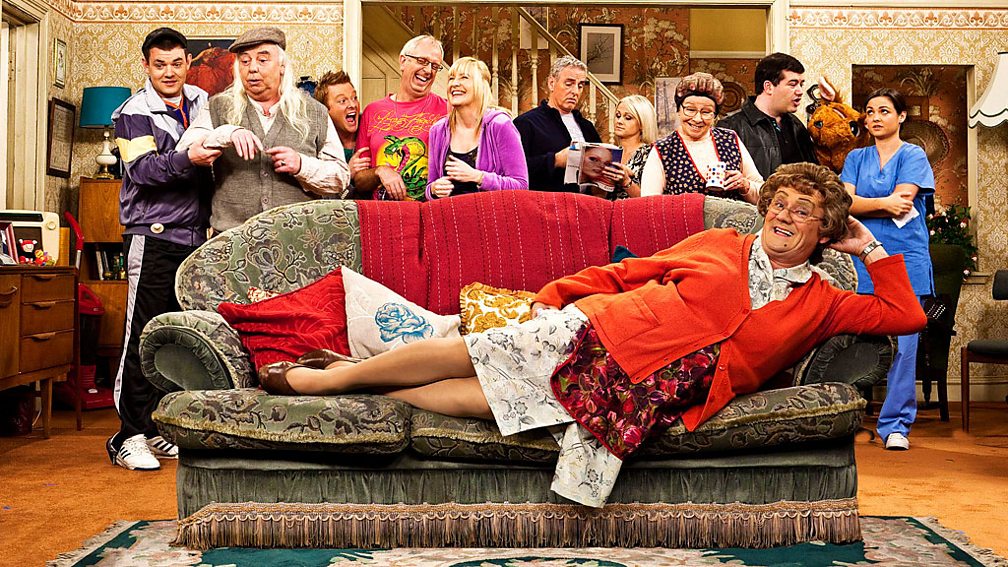 Mrs Brown's Boys is returning to theatres across the UK this autumn, taking Mrs Brown Rides Again back on tour.
For the first time in 10 years, the 'much-loved classic play' written by and starring Brendan O'Carroll will be hitting the live stage.
Mrs Brown Rides Again is based on the hit sitcom Mrs Brown's Boys, which follows loud-mouthed Irish matriarch Agnes Brown (or 'Mammy') and her six children.
The play itself follows the dysfunctional family after Agnes learns that her children plan to have her put in a home.
While trying to prove that she has a new lease of life, she's faced with a psychiatrist trying to put her in her place, a neighbour waiting for a heart bypass, and a family secret that everyone seems to know except her.
A new mini-series of Mrs Brown's Boys has also been announced, returning to BBC One and BBC iPlayer.
It will be the first mini-series in more than a decade following years of regular Christmas specials, which usually dominate viewing ratings.
Over the years, the sitcom has been awarded five BAFTAs, four National Television Awards, three TV Choice Awards, four IFTA awards, three TV Times Awards as well as RTS, TRIC and National Comedy Awards.
On the new tour, Brendan O Carroll said: "The Pandemic is gone, and Mrs Brown is back. It doesn't get any better."
Mrs. Brown Rides Again will be at the Manchester Opera House between 30 August and 2 September this year.
Tickets go on sale Friday 24 March at 10am from atgtickets.com.
Full tour dates for Mrs Brown's Boys play, Mrs Brown Rides Again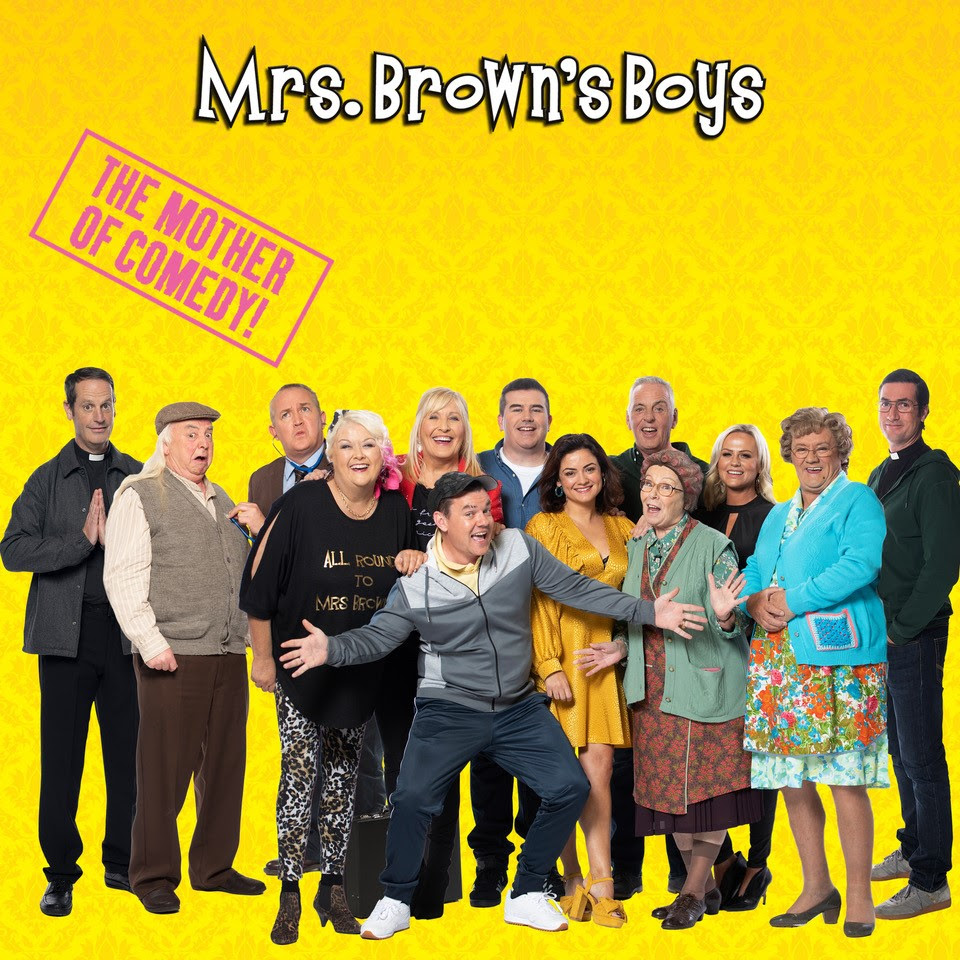 Fri​ 25 Aug 23​ Glasgow OVO Hydro
Sat​ 26 Aug 23​ Glasgow OVO Hydro (Matinee and Evening show)
Wed ​30 Aug 23 ​Manchester Opera House​
Thu​ 31 Aug 23​ Manchester Opera House​​
Fri ​01 Sep 23 ​Manchester Opera House​​​
Sat​ 02 Sep 23​ Manchester Opera House (Matinee and Evening show)​
Thu ​07 Sep 23​ Edinburgh Playhouse​
Fri​ 08 Sep 23​ Edinburgh Playhouse​
Sat​ 09 Sep 23​ Edinburgh Playhouse (Matinee and Evening show)
Tue ​12 Sep 23 ​Wolverhampton The Halls
Wed​ 13 Sep 23​ Wolverhampton The Halls​​​
Fri​ 15 Sep 23​ Cardiff International Arena ​
Sat ​16 Sep 23​ Cardiff International Arena (Matinee and Evening show)
Wed ​20 Sep 23​ Liverpool Empire Theatre
Thu ​21 Sep 23​ Liverpool Empire Theatre
Fri​ 22 Sep 23​ Liverpool Empire Theatre
Sat ​23 Sep 23​ Liverpool Empire Theatre (Matinee and Evening show)
Wed​ 18 Oct 23​ Sunderland Empire
Thu ​19 Oct 23​ Sunderland Empire
Fri​ 20 Oct 23​ Sunderland Empire​
Sat​ 21 Oct 23 ​Sunderland Empire (Matinee and Evening show)
Fri ​27 Oct 23​ Hull Bonus Arena
Sat​ 28 Oct 23 ​Hull Bonus Arena (Matinee and Evening show)
Mon​ 30 Oct 23 ​Bournemouth International Centre​​
Tue​ 31 Oct 23​ Bournemouth International Centre
Thu​ 02 Nov 23 ​Blackpool Opera House
Fri​c 03 Nov 23 ​Blackpool Opera House ​
Sat​ 04 Nov 23 ​Blackpool Opera House (Matinee and Evening show)
Featured image: BBC