Things To Do
Biddulph Grange – the unusual garden where you can see ancient Egypt, China and Italy in one walk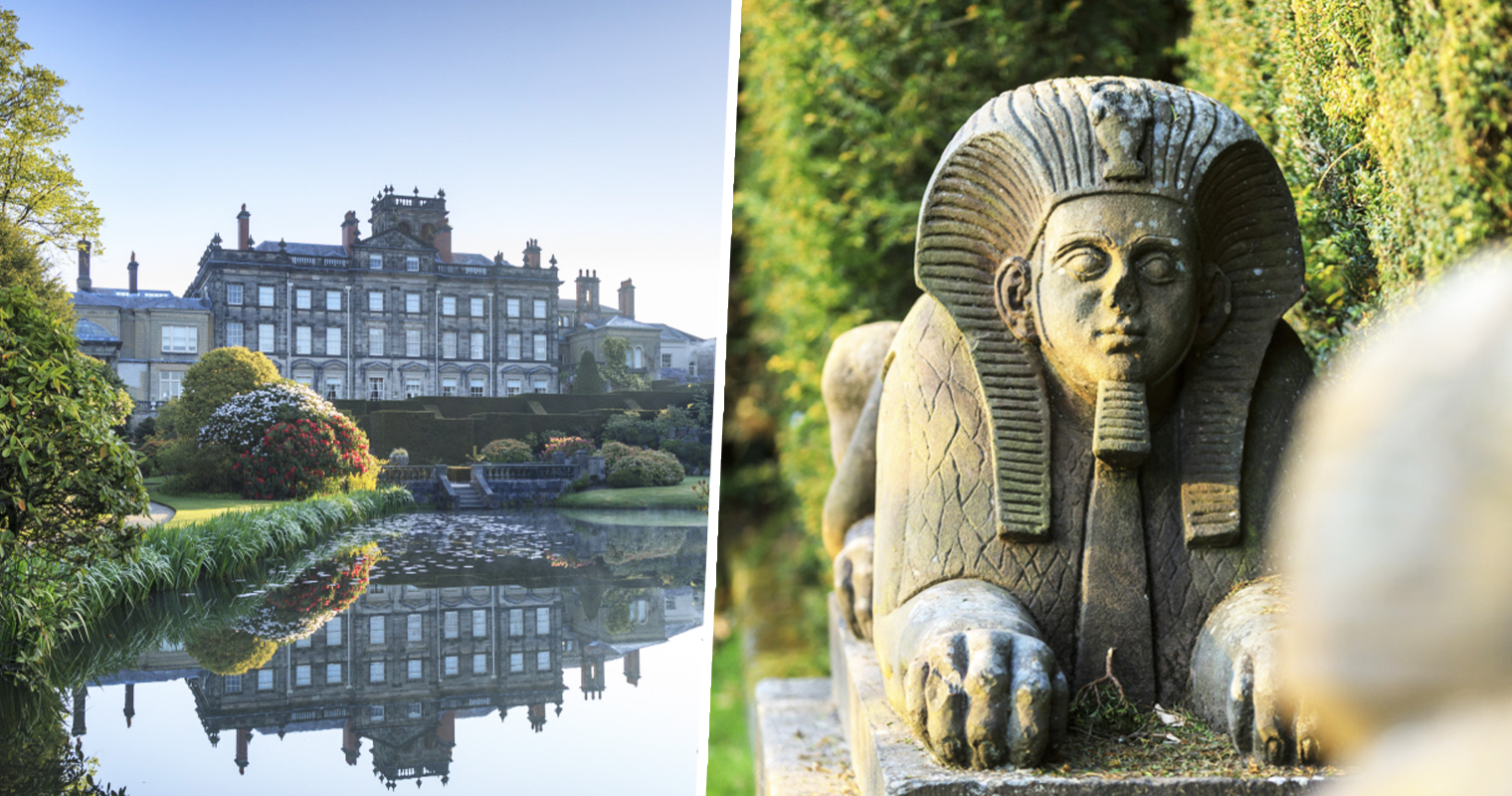 Biddulph Grange Garden is one of the most intriguing and unusual National Trust properties in the country.
On a trip to this hidden gem, visitors can see gardens inspired by ancient Egypt, Italy and China in a single stroll.
It's been described as a 'horticultural Disneyland', with entire continents crammed into sections of the garden.
A wander around the fascinating Grade I-listed grounds will bring you face-to-face with a group of stone sphinxes, a bright red Chinese pagoda by a lake, and a tiered Italian-style garden.
There's also a Tudor-style Cheshire cottage and a sweeping Victorian garden with views of the valley below.
The grounds at Biddulph Grange, right on the Staffordshire border with Cheshire, were designed by horticulturalist James Bateman as a 'playful paradise'.
James took his massive collection of plants from around the globe and built entire worlds dedicated to them on his land, which are carefully preserved today by the National Trust.
The Egypt Garden
The Egypt garden at Biddulph Grange has an actual pyramid (okay, a topiary one) as its centrepiece.
It takes two or three men as many as two months every year to keep the yews trimmed into their ancient Egyptian-inspired shapes.
The living pyramid is surrounded by stone sphinxes and even a temple doorway, bearing an image of the sun god Ra.
Through the doorway and down a gloomy passage is a small chamber with a red stained-glass panel, where a statue of monkey god Thoth sits.
The China Garden
This garden within Biddulph Grange packs in tonnes of features inspired by Chinese gardens.
There's a red and turquoise pagoda overlooking a small lake with a traditional bridge crossing it, a small joss house (or temple), a tower, and even its very own 'Great Wall'.
Red dragons are carved into the lawns and a golden sacred water buffalo sculpture overlooks the whole scene.
The Italy Garden
Bateman built his mansion in an Italian style, and the formal tiered gardens around it reflect that.
The incredible terraces are packed with plants from around the world – it might be Italian in style, but Italian plants apparently don't grow well on a wet and windy English hillside.
The Himalayan Glen
There aren't many parts of the UK that could compare with the drama of the Himalayan mountains, but Biddulph Grange has tried to capture some of that magic in its glen area.
It's filled with beautiful rock walls, streams, waterfalls and ferns.
There's also a High Walk so you can take in the views of the garden from up high, before heading through to the tunnels that lead to the China Garden.
The Stumpery
This unusual looking corner of the garden is The Stumpery, where dead tree stumps are used as scaffolding for climbing plants.
Biddulph Grange's stumpery is the oldest in the country and has been copied by many other gardens, including at Highgrove, Prince Charles' home in Gloucestershire.
Cheshire Cottage
This Tudor-style cottage dates back to 1856 and its facade includes the initials of James and his wife Maria.
The National Trust has drawn possible links between the Cheshire Cottage and Queen Victoria's famous Swiss Cottage, which she built for her nine children around the same time.
In Bateman's time, the cottage would have been the commanding focus surrounded by small trees – now it's dwarfed by amazing mature conifers.
Biddulph Grange is open from 10am to 3.30pm, Saturday to Wednesday, throughout January.
It's between 45 minutes and an hour to drive there from most parts of Greater Manchester.
You can also get there by taking the train to Congleton then a short bus ride on the 94 service to St Lawrence's Church.
You can find out more about Biddulph Grange Garden at the National Trust website here.
Featured image: National Trust Images/John Miller