Things To Do
Free things to do in and around Greater Manchester
Despite many of our Christmas parties and plans getting cancelled, December was expensive.
If you're also looking at your post-festivities bank balance and panicking that you'll have to spend January in hibernation, think again.
Greater Manchester is great at delivering amazing things to do, completely free of charge.
From walks to cultural fixes to, erm, petting goats, there's loads you can do without spending a penny.
Our ultimate aim is to get you out the house but keep the pounds in the pocket.
Walks
Winter walks are unbeatable – getting all chilly and then defrosting in your local with a pint or at home with a hot chocolate.
After the indulgences of a week of roast dinners, cheese boards and Baileys, a country walk is a good way to clear out the cobwebs.
To keep it simple, we propose three easy walks through Manchester's stunning parks.
Fletcher Moss, Didsbury
Fletcher Moss is the king of parks in Manchester with avenues of evergreen trees, waterfalls, rock gardens and ponds.
A beautiful stroll along the River Mersey forms part of the many walks available here, or you can take a left and head through the Stenner Woods.
The village of Didsbury is only a five-minute walk from the park for a post-walk hot chocolate.
Tatton Park, Knutsford
Tatton Park is one of the UK's most complete historic estates. It is home to an 18-century mansion, 50 acres of gardens and a 1,000-acre deer park.
A walk in the in the deer park is completely free and well worth it.
Less than an hour drive away, Tatton Park is extra special for early morning risers – the view is unmatchable when the sun comes up over the park.
Reddish Vale Park, Stockport
Reddish Vale is quiet, peaceful and filled with wildlife, like birds of prey including kestrels, sparrowhawks and buzzards.
A huge lake sits in the middle of the park, with the massive viaduct standing overhead.
It's reported the coffees and fresh brownies they sell from The Coffee and Bean Dream van are the best in Manchester (we can neither confirm nor deny).
For more walking routes read: 10 of the best autumn walks in Greater Manchester
Watch the sunset
One of the best things about winter is that you don't have to stay up late to watch the sunset – it's still going down at about 4.30pm.
A cracking sunset is very underrated and doesn't cost a penny.
Here are some of the best spots in the north west to see the sun go down.
Alderley Edge, Cheshire
Watch the winter sun sink beneath Greater Manchester with an unrivalled view of Stockport and the outer-boroughs.
It's stunning and definitely worth the visit. There are so many ledges to sit and watch the sunset from.
It's a great place to sit after an afternoon walk and maybe bring a picnic if you're feeling crazy.
Chorlton Water Park, Chorlton
A lakeside sunset – doesn't get more romantic than that, does it?
Picnic benches are by the play area so the little'uns can tire themselves out before bed and you can enjoy a lovely evening by the lake.
Parking by the lake is available and it's really simple to get to.
Heaton Mersey Park, Stockport
This treasured green space in Manchester always looks beautiful in the winter months.
The park is a bowl and so you can sit back and watch a sunset very comfortably. We would recommend this one for a long sit in with the sunset – but wrap up warm!
Salford Quays, Salford
We present to you a cityscape sunset – different to the previous more nature inclined settings, but the sun looks the same from anywhere.
Easily accessible via tram or bus, it's a simple but rewarding outing watching the sunset with loved ones and at Salford Quays you can do this overlooking the waterways.
Werneth Low, Tameside/ Stockport
Werneth Low is a hill just outside of Manchester and forms part of the Pennines – don't worry we're not sending you up a mountain, it's an easy ascent.
It's a great spot to walk the dog with excellent views of Manchester. After the sun sets fully, Manchester city lights up and sparkles. You can sit and enjoy a free light show.
Feed farm animals
Feeling like you're lacking that animal influence in your life? There's some just down your road and they're awaiting your visit.
Heaton Park Animal Centre, Manchester
The centre is home to a selection of farm animals including cows, pigs, goats, alpacas, ducks, hens and geese plus rabbits and guinea pigs.
Located in the 640 acre grounds of Heaton Hall, both grounds and hall have retained many of their original features.
It's free entry and the closest car park for the animal centre is accessed from the St. Margaret's Road entrance, or you could get the Metrolink to Heaton Park.
Pets Corner, Longford Park, Stretford
Pets Corner is part of the Friends of Longford Park group, a great little initiative that welcome donations in exchange for a free visit.
You could sponsor your favourite animal for £3 to £4 a month. Equally important are food donations.
Animals like to eat cabbage, tomatoes, lettuce, sweetcorn, parsnips, swede, carrots and broccoli. Whatever you didn't eat this Christmas could be given to a tiny little rabbit.
Museums
Great Manchester Police Museum, city centre
Materials dating back to 1981 have been preserved and tell the history of policing in Greater Manchester.
Staff are also on hand to discuss policing and how it has evolved in the community. It is also an 1879 Police Station, which has original cells and an 1895 Magistrate Court.
They have official and personal records – which is a great resource to learn about the history of policing in Manchester.
Hat Works, Stockport
Surprisingly Stockport has a long history of hat-making. We didn't know much about this either but it's a really interesting visit on a rainy afternoon.
The museum is set over two floors and includes interactive exhibits, including a hatting factory floor with Victorian-style machines.
There's also more than 400 hats on display.
Science and Industry Museum, city centre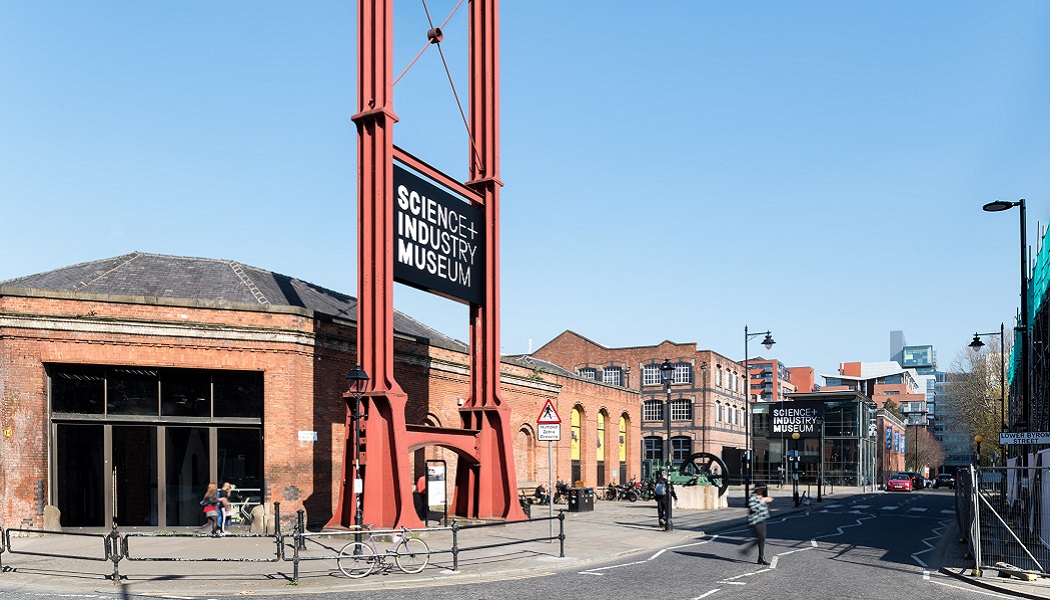 Manchester has contributed so much to modern science and industry, and you can explore just a fraction of that at the Science and Industry Museum.
It's home to interactive exhibits, and loads of objects and stories that chart 250 years of world-shaping discoveries and innovations that began here.
It's free to visit but it's best to pre-book your ticket at my.scienceandindustrymuseum.org.uk.
Featured image: Science and Industry Museum / Longford Park Pets Corner