Trafford
A Manc's guide to: Altrincham, officially one of the best places to live in the UK
There's a bit of something for everyone in Greater Manchester, from the rough-and-ready strips of bars and restaurants around the city centre to the leafy streets on the region's outskirts.
So it was no great surprise when The Times sat up and paid attention this year in its prestigious Best Places to Live list, naming both Prestwich and Altrincham as top spots in the UK.
We here at The Manc have already delivered you a pretty comprehensive guide to Prestwich, from its restaurant scene to its green spaces.
So for our next instalment of A Manc's Guide to… we're heading south, to beautiful Altrincham, a town that's putting itself on the map for all the right reasons.
Shopping
Altrincham town centre has always been centred around retail, but its independent shopping scene has really ramped up in recent years.
There is, of course, Altrincham Market, where traders selling everything from fruit and veg to homewares prop up the stalls.
But beyond that, you'll find more unusual gems like Stutter & Twitch, a converted caravan parked up in the Stamford Quarter that sells vinyl records and coffees.
There's also the Stamford Quarter Pop-Up Shop, which offers a retail space to a rotation of small businesses, from art studios to streetwear.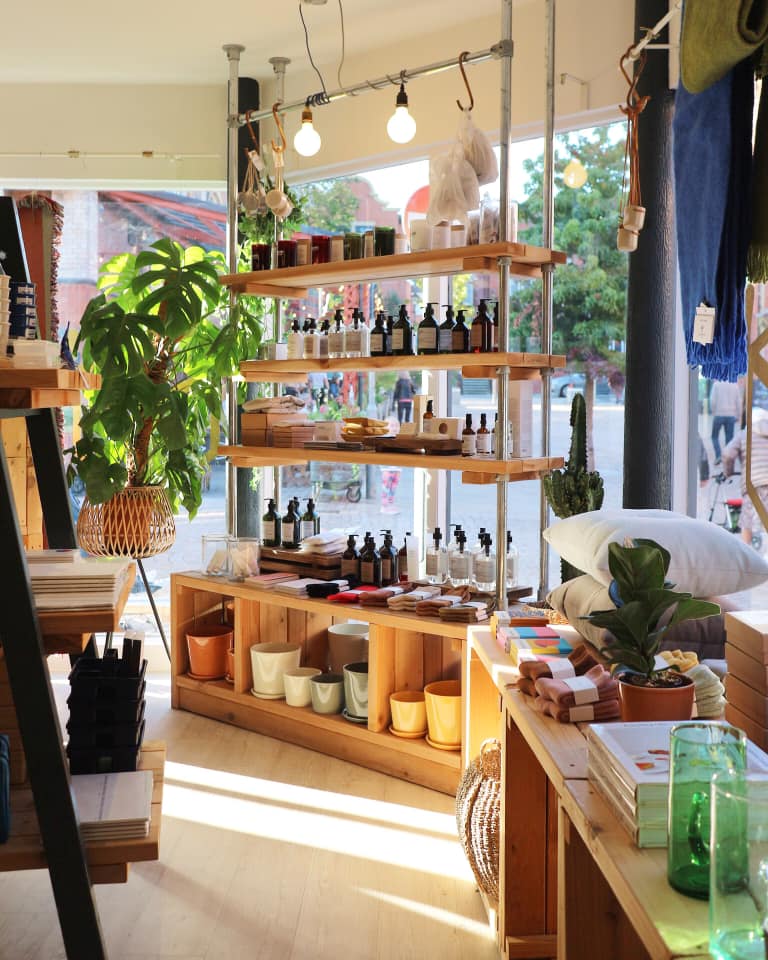 Bang opposite the market, you can't miss Idaho, a lifestyle shop that practically sucks you in with its windows stuffed with vases, hanging plants, candles, cushions, socks, and all the other lovely lifestyle goods. It's just opened a second store at Stanley Square, too.
There are more plants and pottery, plus gifts and lifestyle bits, down the road at Green + Grounded.
Bernie's, the independent grocery store that had people queueing down the block when it opened in Heaton Moor (thanks, in part, to the curry pies it has on the counter), has just branched out with a second store here in Altrincham too.
And when it comes to clothing, Madam Butterfly's boutique sells all the summery, bright clothing that will make you finally pack your big coat away for the season.
Food and drink
Sugo Pasta Kitchen – The original home of Sugo since 2015, this is where the infamous 'Bella Italia co-founder' vs Sugo row took place in 2017. It's also home to some of the best pasta in Altrincham. Puglian-inspired dishes are made rich with datterini tomatoes, anchovies and chicken stock.
Riddles – A speakeasy-style cocktail bar decked out to the hilt in the style of the American 1920s prohibition era, Riddles is a long-standing favourite for cocktail lovers in Altrincham.
The Good Catch – For top-notch fish and chips, it's got to be the award-winning, family-run chippy The Good Catch. Found opposite the famous Altrincham Football Club, you can get Hollands pies and salt and pepper squid alongside go-to Friday favourites.
Batch Bottle Store and Deli – As well as coming here to fill up your growlers and buy some natural wine to take home, you can also dine in (or out on the terrace) with mega sandwiches, Sunday roasts, and deli platters all on the menu here.
Altrincham Market House An indoor food hall from the same team behind Mackie Mayor and Macclesfield Picturedrome, Altrincham's Market House is home to traders like Little Window, Pico's Tacos, Tender Cow, and Honest Crust. One of the first successful attempts of the multi-trader format to launch in Greater Manchester, it's up there with the region's best.
Common Ground – A great little coffee and brunch spot, Common Ground is currently gearing up to open later from the end of April with a boozy new spritz, wine and cocktail menu.
Blanchflower – Altrincham bakery and kitchen selling 3-day sourdough loaves, pastries, brunch dishes and bowls.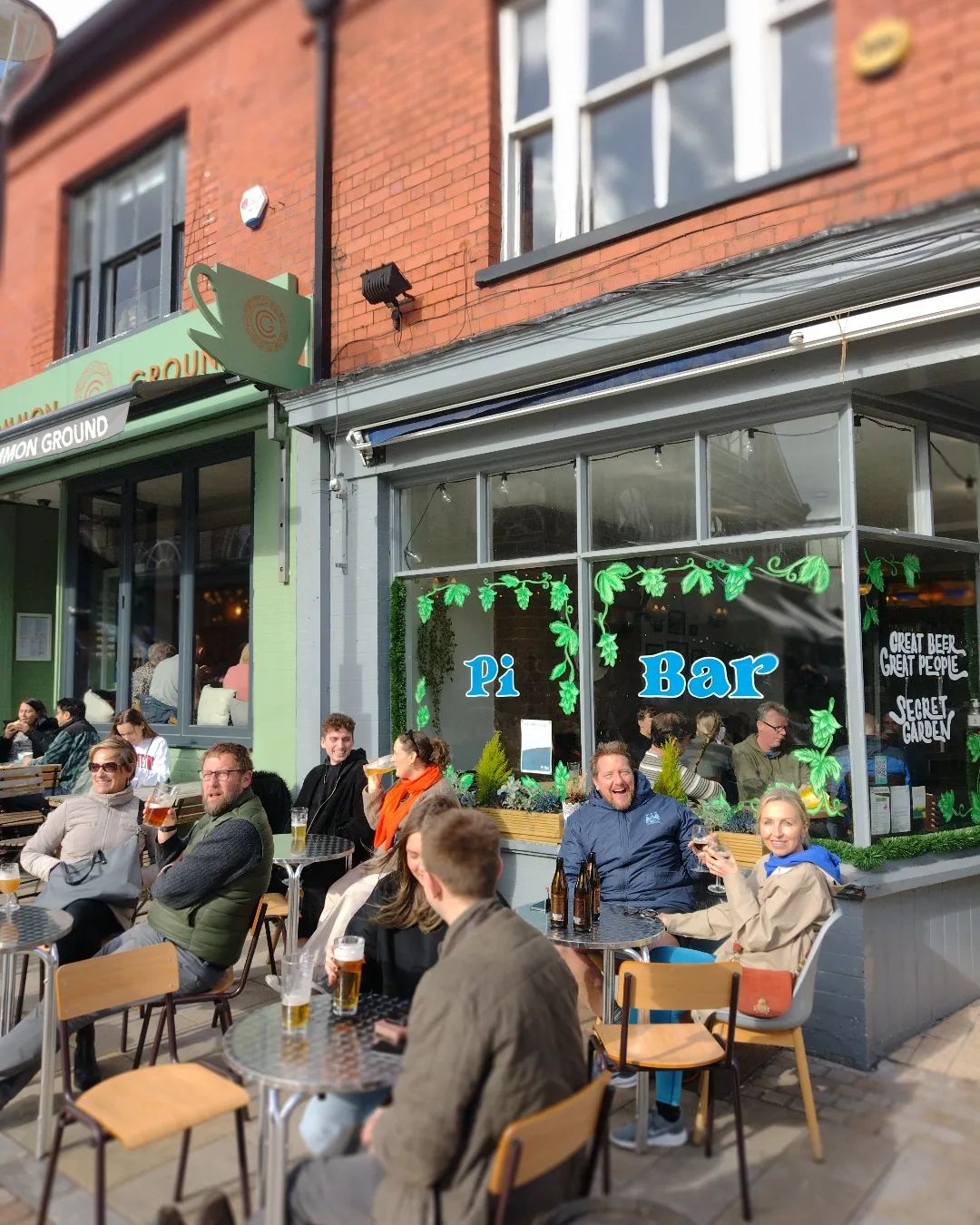 Pi Bar – A craft beer bar with 8 key lines and 3 cask ales, you'll find beers from local breweries like Pomona and Sqwuak on the lines here alongside some international tipples. There's a good selection of gins and spirits, too, with board games, chess and cards on hand to help while away an afternoon.
Tre Ciccio – Another Southern Italian kitchen specialising in Campagna staples like pizza Napoletana and roasted chicken with potatoes. A beautiful outdoor terrace allows for al fresco dining in the summer, with wood-burning fires keeping you cosy through the winter months.
Libero – A cute craft beer bar with a penchant for football and a striking mural by Manchester artist Caroline Dowsett, it's not unusual to see punters donning vintage football shirts in here. Libero was only meant to be a two-week pop-up, but six years later it's still going strong.
Toast – As the name suggests, the whole menu revolves around putting things on toast. You can have toast for breakfast and toast for lunch. That said, you'll also find the likes of cakes and cheesecakes here – both minus toast.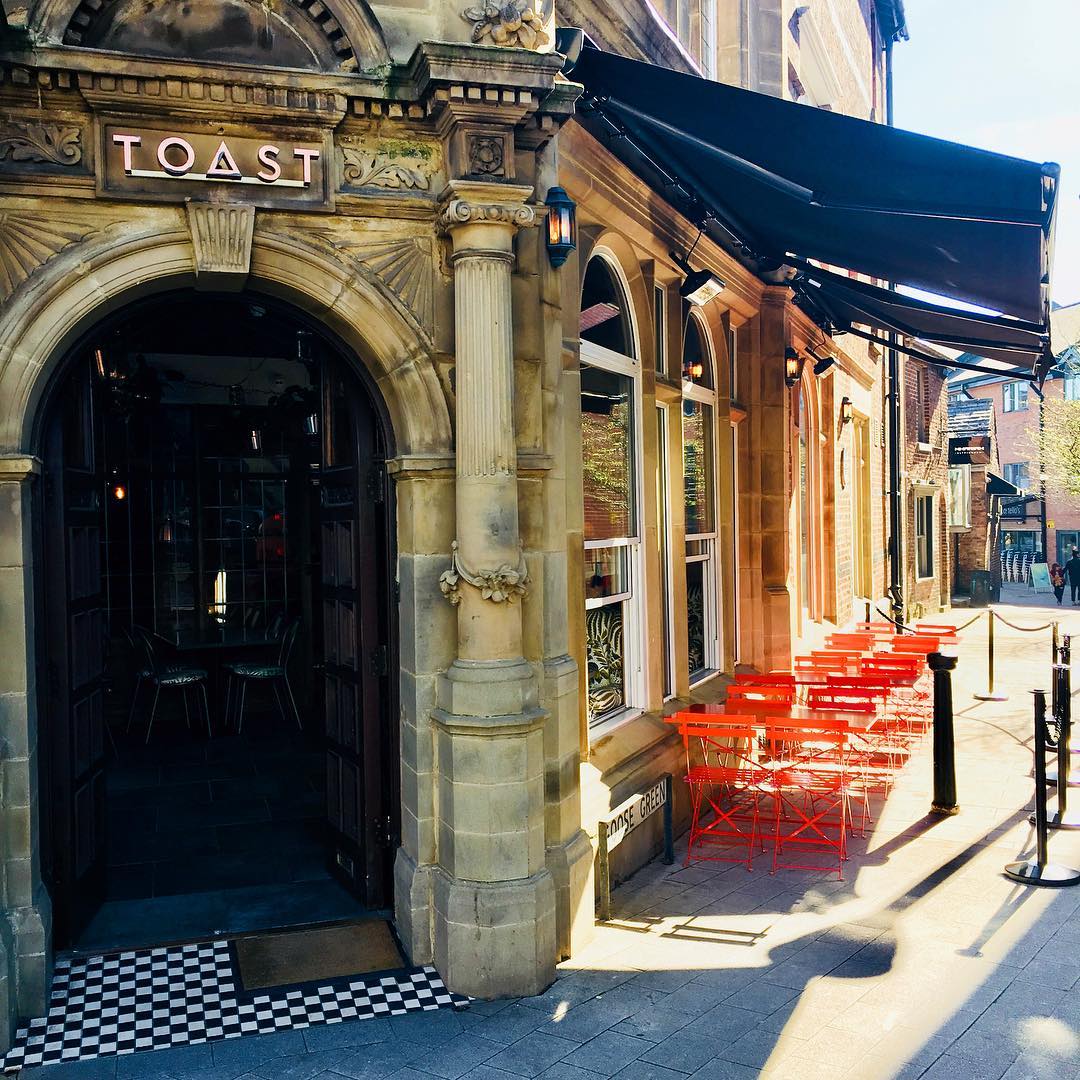 Nightlife and hotels
The historic hamlet of Goose Green has become a bit of a destination in its own right, with a clutch of bars and restaurants to while away your evening in.
There's cocktail bar the Gin Can (open until 1am at the weekends) and Traders Tiki Bar, which serves all sorts of tropical delights until the small hours.
King Pong stays open until 3am, with beer pong, retro games and DJs to keep you on your feet all night.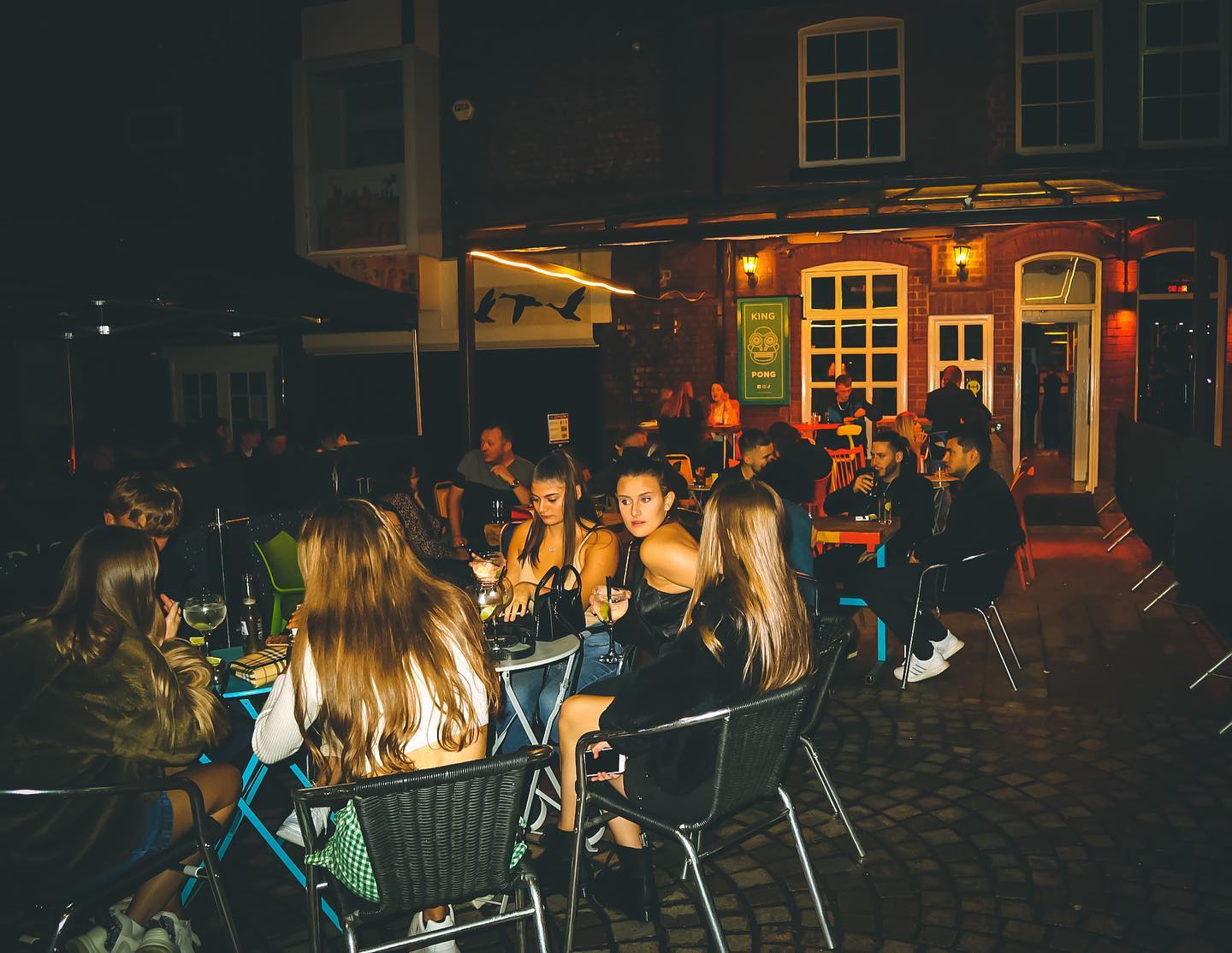 One Central is another hotspot, even visited by Jesse Lingard during the Euros last summer (he hopped up on the DJ decks and at one point had a parrot on his shoulder).
If you need somewhere to stay overnight, there are the usual big chain budget hotels, but also some top-notch Airbnb options to get your own space.
There are a couple of rentals on the beautiful The Downs (like this Victorian house or this light and airy townhouse).
This huge property on Manchester Road has been turned into some very stylish apartments too.
Culture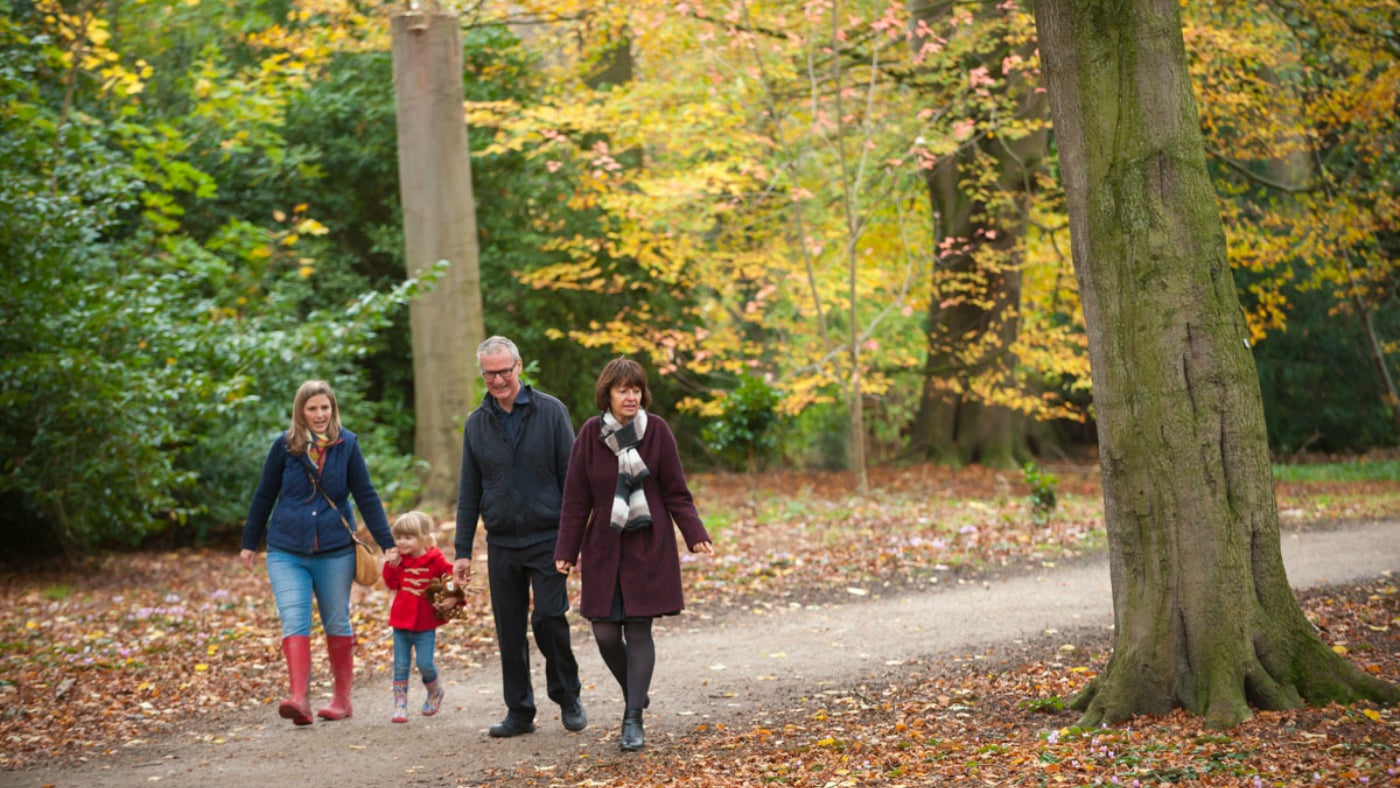 Altrincham is far enough out of Manchester city centre that it feels very much like its own town, with its own identity and proper heart.
When it comes to culture, that encompasses everything from its luxurious boutique cinema, the Everyman (where you watch films with a cocktail, on a sofa), to its near proximity to the beauty of Dunham Massey.
There are events on at the National Trust property throughout the year, the most popular of which is arguably its magical Christmas lights display.
Read more: The prettiest spring walks to try around the north west
Altrincham has its own theatre, in the Garrick Playhouse, which has a bill of film screenings, family-friendly entertainment and up-and-coming theatre talent.
The Vegetarian Society has a cookery school here too, where you can get stuck in learn some new kitchen skills.
The most recent addition has been The Bowdon Rooms, which opened last year with a line-up of talent that included Sir Lenny Henry, Shaun Ryder, and Sir Ranulph Fiennes.
Property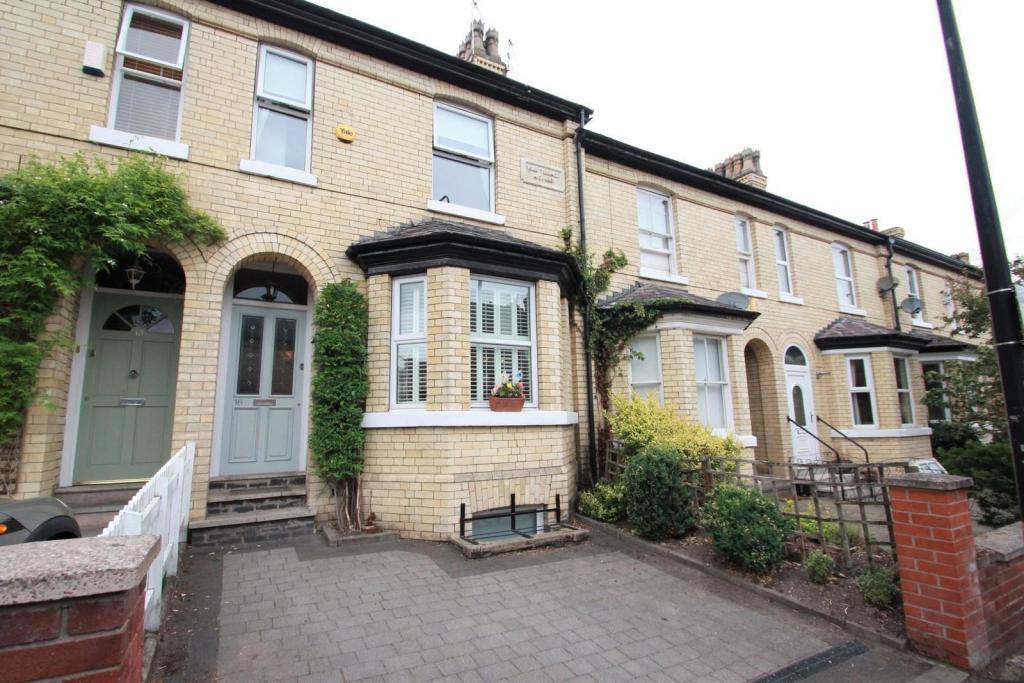 Houses in Altrincham are, on average, some of the priciest in Greater Manchester.
The average property price over the last year has been £533,789, the majority of which were semi-detached.
There are some seriously stunning homes dotted around though – like this traditional Victorian four-bedroom terrace (£725,000) and this luxury terrace on the sought-after The Downs (£775,000).
Transport
It might be right on the end of it, but Altrincham is handily connected to Manchester city centre on the tram line.
It also has its own train station, with Northern Line services running to both Chester and Manchester Piccadilly.
There are loads of buses serving the area too, and you're never far from the M56, which will whisk you away to Cheshire and beyond.
Featured image: Unsplash / Sugo / Idaho