Trending
A couple have been given the bench they met on at a Manchester bar three years ago for their flat
Christian and Jade met during a "fun-filled fiesta" at Revolución de Cuba.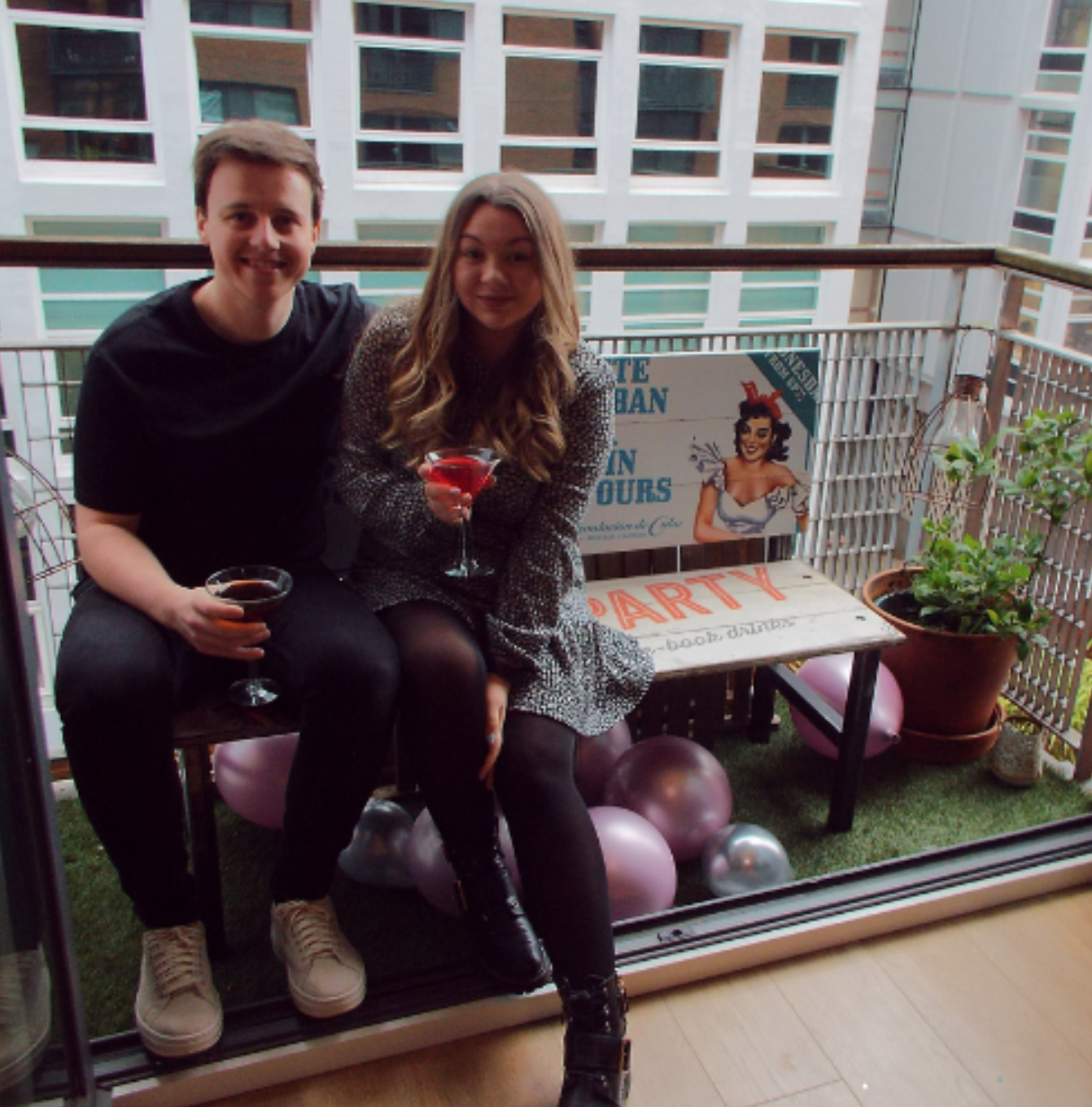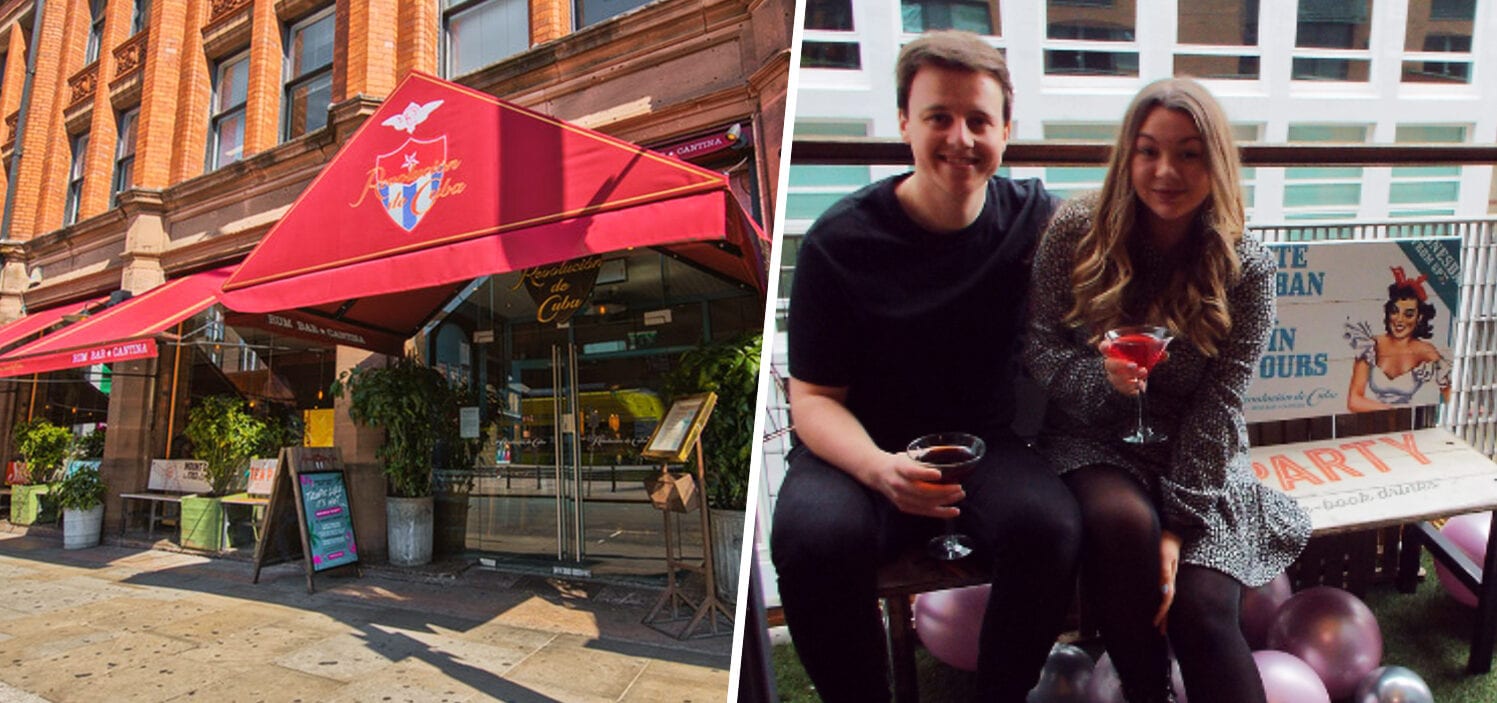 A Manchester couple has been gifted the bench they met on at a city centre bar to keep as a memento in their new flat.
In a classic Manc love story, Christian Steels and Jade Hindley first met each other at the popular Revolución de Cuba Manchester, just off Deansgate on Peter Street, during a "fun-filled fiesta" over three years ago, and have been "soulmates" living happily together ever since.
"I took a particular shine to Jade," Christian said.
"She was the most stunning girl I had ever seen, so I pulled her to one side on the street outside the entrance and invited her to sit with me on one of the benches.
"It was a very out-of-character move from me [but] I must have been spurred on by several Zombie cocktails and I asked for her phone number. Then later that night, I messaged her (keen, I know), and we have now been going out for over 3 years and live together."
With Jade's birthday fast approaching and the pair having recently moved into a new flat together, Christian hatched a plan to celebrate his girlfriend's birthday with a gift that would commemorate their time together and decided that the original bench from outside the bar would be the perfect memento, so he sent a heartfelt to Revolución de Cuba asking if he was able to buy it of them.
And Revs were more than happy to take him up on the offer, gifting Christian the bench for free.
The owners of Revolución de Cuba's Manchester branch then contacted the original manufacturers of the bench to organise for its proper removal and modification, so that it could be safely re-installed on the balcony of the couple's new flat.
Once it had been moved to its new location, Christian then attached a gift tag to the bench, which read "Where It All Began" to complete the birthday surprise.
Jade was apparently "utterly flabbergasted" when the gift was unveiled.
Speaking on the heartwarming gesture, Clinton Ghent – Operations Director for Revolución De Cuba, which is currently temporarily closed to the public amid England's third national lockdown – said, "When Christian approached us, we fell in love with his story, and with our bars currently closed we wanted to extend the fun and fiesta we usually host in our bars to him at home.
"This felt like a great second best, and along with some of our freshly made cocktails, he can enjoy the fiesta experience until we reopen".
Revolución de Cuba Manchester is due to reopen for indoor hospitality as part of 'Step Three' of the government's roadmap to lifting lockdown on 17th May, at the earliest.
You can make advanced bookings here.