Trending
A Jurassic Park children's clothing range has been spotted in Tesco
If your kids are fans of dinosaurs, keep your eyes peeled next time you head to your local Tesco.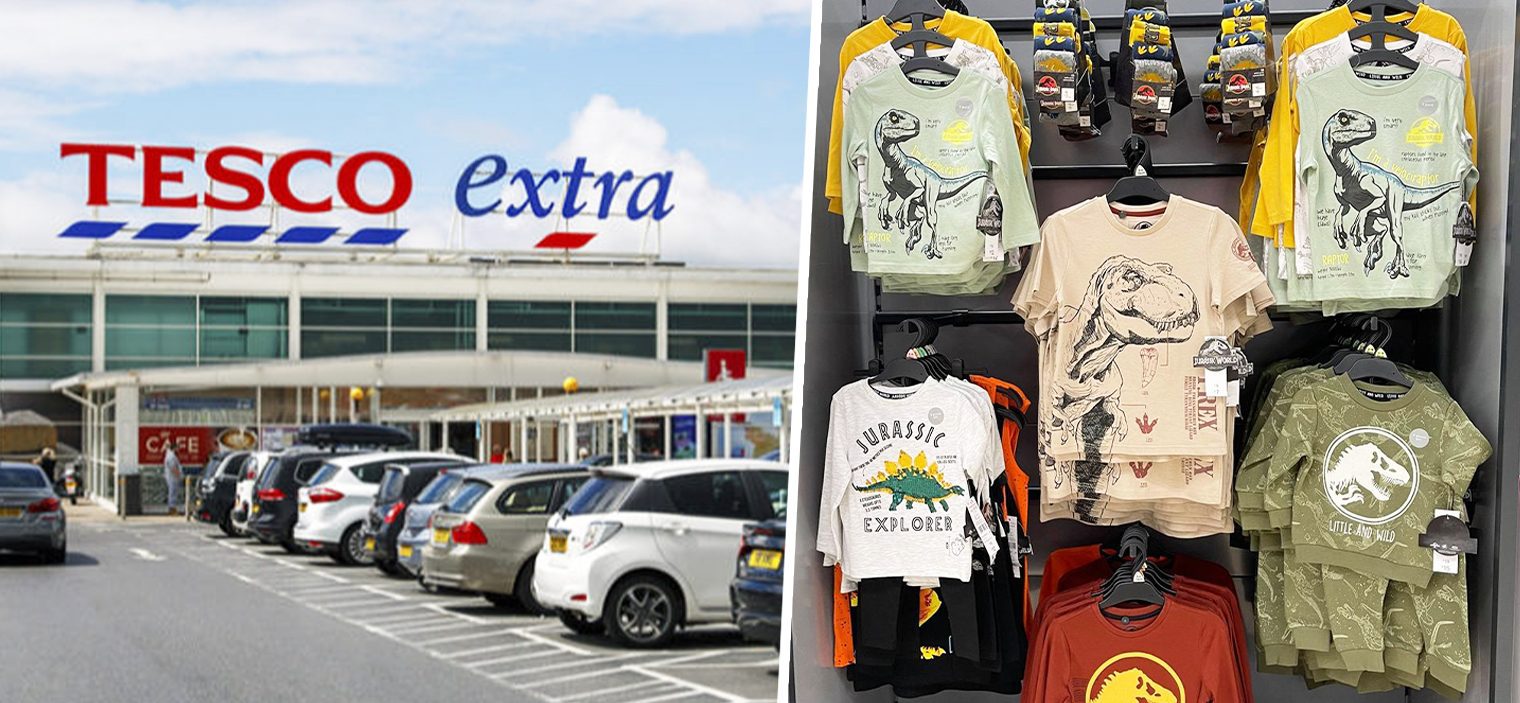 Parents on social media have been going mad for a Jurassic Park-themed kid's clothing range that's been spotted in Tesco.
Based on the iconic film franchise which has captured the hearts of dinosaur fans for the past two decades, the casual clothing range was spotted in Tesco by a budget-savvy shopper and shared to the ever-popular Extreme Couponing and Bargains UK page on Facebook.
Although little is known about the range, and it doesn't currently appear to be stocked on the Tesco website, the post has amassed thousands of interactions and comments from parents eager to get their hands on it.
T-shirts, long-sleeved tops, shorts, socks and more all appear to make up the themed clothing range aimed at toddlers and older.
The budget shopping page sadly didn't share which store the range was spotted in.
Given how popular the Jurassic Park film franchise is, it's not hard to see why news of the new clothing range hitting stores has gone down so well.
The franchise first hit screens with the original Jurassic Park in 1993, staring Sam Neill, Laura Dern, Jeff Goldblum and Richard Attenborough, which was the highest grossing film of that year and, at the time, became the highest grossing film ever. It was followed by the 1997 sequel The Lost World: Jurassic Park, and then the trilogy was completed with the release of the third instalment Jurassic Park III in 2001.
It then saw a reboot for modern-day audiences in 2015 with the Jurassic World franchise, staring Chris Pratt and Bryce Dallas Howard.
If your kids are fans of dinosaurs, keep your eyes peeled next time you head to Tesco.
Featured Image – Tesco | Extreme Couponing and Bargains UK