Trending
A new Gangsta Granny-themed ride is opening at Alton Towers next week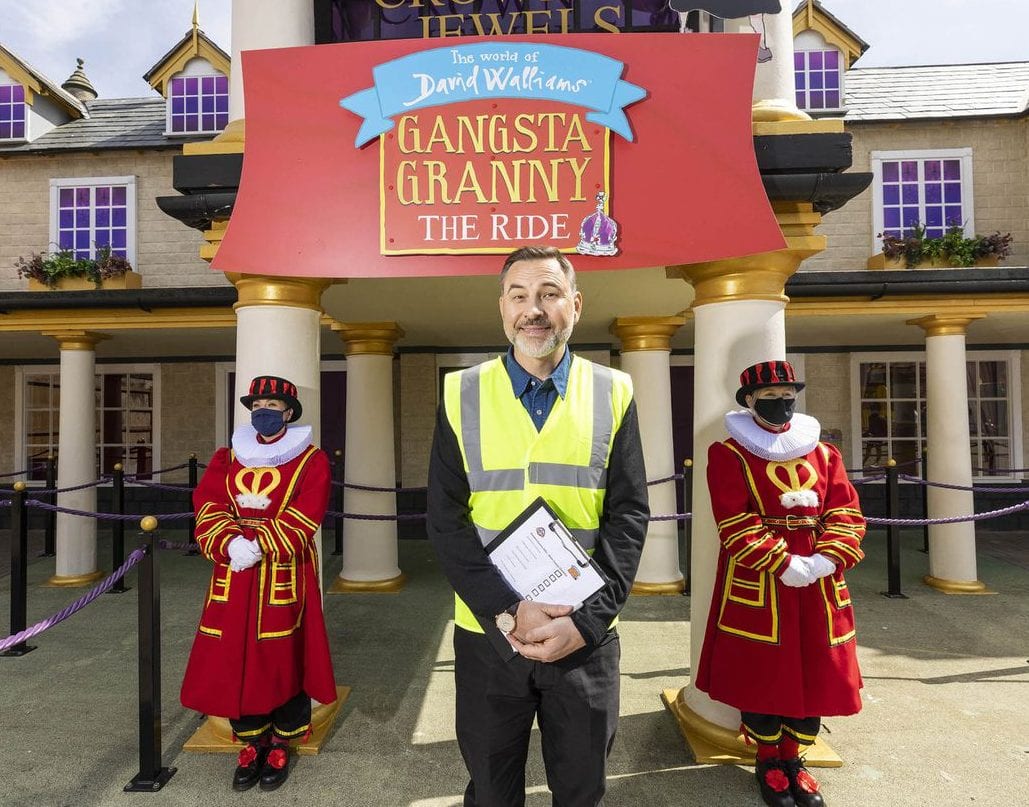 It's been a long time coming, but a brand-new Gangsta Granny-themed immersive ride is finally opening to the public at Alton Towers next week.
The new multi-sensory attraction – which is expected to whizz, twist and spin through the sewers on a 360° special effect-laden ride – will see guests go on an "exhilarating journey" as they try to pull off the "greatest heist in the history of the world" in an attempt to steal the Crown Jewels.
Passengers will see, feel, hear and even smell a re-telling of the Gangsta Granny story.
David Walliams – the renowned comedic actor and TV-personality, turned children's author of the Gangsta Granny series – visited the Staffordshire-based theme park last month to give his seal of approval to the resort's newest attraction based on his best-selling novels.
He also welcomed six children from a local primary school to be the first in the world to experience the new ride.
"It's an incredible feeling, I did feel very emotional," David Walliams admitted.
"The book was written just over 10 years ago, and it's now famous enough to have its own ride at Alton Towers [which is] pretty mind-blowing since I came here as a kid".
He added: "I just loved going on the ride, and I can't wait to come back with my son and nephew because they are both under 10 – I mean they both will absolutely freak out when they get to experience it".
The new Gangsta Granny-themed ride is the latest addition to the resort's The World of David Walliams attraction, which also gives eager visitors the chance to get their hands on bargains from Raj's Shop, see a host of Royal Guards brought to life on-site, and visit the Royal Carousel to race on regal thoroughbreds.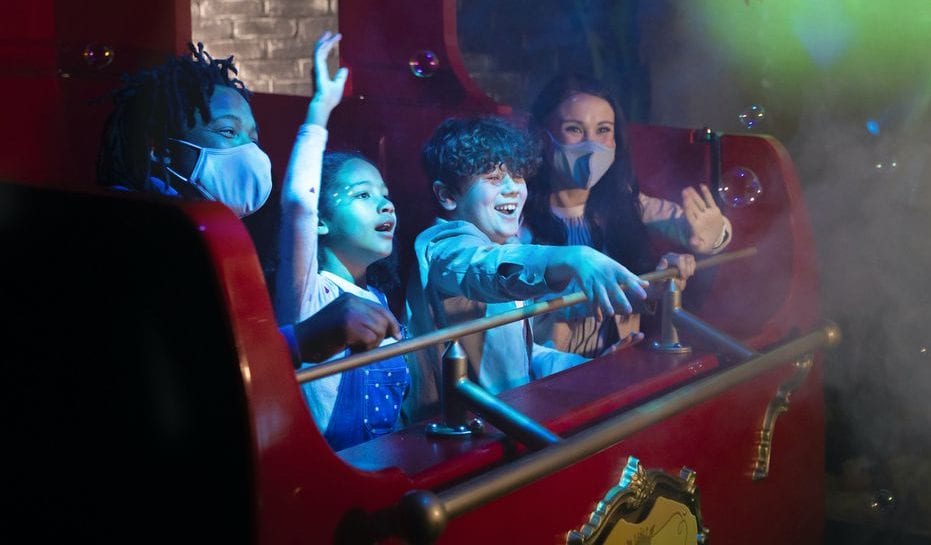 Gangsta Granny: The Ride is launching on Monday 17th May.
That's not all either, as alongside the launch of the new ride, you can also enjoy a fully-immersive Gangsta Granny overnight experience, and stay in a uniquely-themed room surrounded by the book's much loved characters and hidden treasures.
You can find more information about Gangsta Granny: The Ride and The World of David Walliams via the Alton Towers website here.
Featured Image – Alton Towers