Trending
Rochdale Iceland goes viral over alleged coronavirus window sign
[siteorigin_widget class="SiteOrigin_Widget_PanelImage_Widget"][/siteorigin_widget]
[siteorigin_widget class="SiteOrigin_Widget_PanelText_Widget"][/siteorigin_widget]
Trending
Phil Foden's bond with elderly City fan with dementia only gets more wholesome

Danny Jones
Among the City fans flying high after the Manchester derby, 84-year-old Barry Carr was undoubtedly one those most bowled over on the day, as he was once again invited to Phil Foden's box to watch the game.
Having gone viral earlier this year after attending the Sky Blue's final game of last season – where he happened to meet Foden pitch-side – the elderly City fan who suffers from dementia was invited along to watch the 6-0 thrashing of Nottingham Forest.
Better still, he and his grandson Charlie Gibson got to watch the game from the comfort of the 22-year-old's private box.
Since then, the pair bond has only grown stronger and more wholesome, as the Stockport local decided to invite the pair back to watch City put six past another team: United.
As you can see, Barry was invited back to watch the derby and treated to a 6-3 blockbuster, where he got to spend more time with Foden as well as meeting ex-player turned pundit Micah Richards.
One of the best bits is when he calls Erling Haaland "the big one". You're not wrong there, Barry!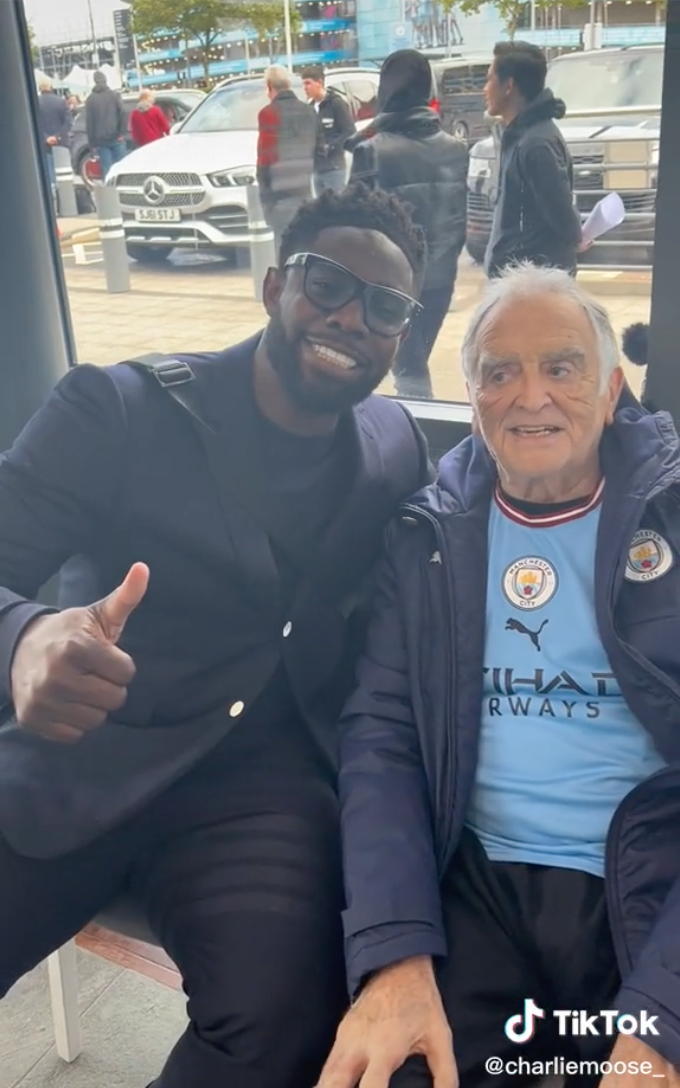 The lifelong fan City fan was over the moon with the result and even more excited when he realised his favourite Foden had netted his own hattrick against against their historic rivals.
Following the game, the two share a lovely embrace and talk about the game, with Foden describing his game as a "dream come true". We dare say Barry felt the same.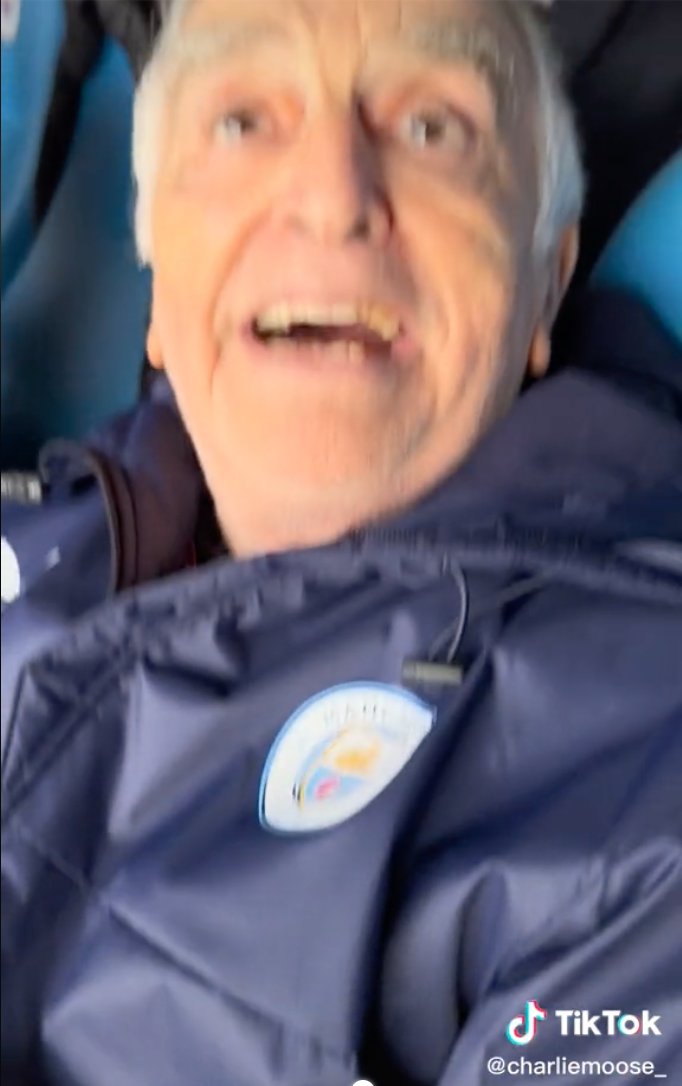 We're not crying, you are…
While he struggles with his memory, most of time spent watching City vs United would have been quite different, as they were long-considered 'the noisy neighbours'. Safe to say things have changed over the past decade.
Read more:
As for him and Foden, the pair seem to have struck up a really strong connection — you only need to see his face when Phil turns up to say hello after the game.
Charlie has been chronicling various memories with his grandad over on his TikTok and each one seems to be more heartwarming than the last.
We'll happily stay on this corner of the internet for the foreseeable.
For all the latest news, events and goings on in Greater Manchester, subscribe to The Manc's newsletter HERE.
Featured Image — @charliemoose_ (via TikTok)
Trending
'Significant risk' of UK gas shortages this winter, regulator warns

Georgina Pellant
Energy regulator Ofgem has warned that the UK faces a 'significant risk' of gas shortages this winter.
According to reports in The Times, the regulator has unveiled concerns that the country could face blackouts over the coming months thanks to an undersupply of gas to Europe caused by Russia's war with Ukraine.
Warning that a "gas supply emergency" could be looming ahead, the energy regulator has said that some gas-fired power plants could see their supplies cut off, which in turn would stop generators from producing electricity.
The alert comes just days before an expected update from the National Grid on the likelihood of countrywide power cuts this winter.
Responsing to arequest from SSE, which owns several gas power stations, Ofgem outlined what is set to be a huge issue of concern given that the UK relies on large gas plants to produce the biggest share of its electricity supply.
The regulator also pointed to rules that could see power plants penalised as a result of shortages, warning of a worst-case scenario that would see the "potential insolvency of gas-fired generators" caused by rules that require plants to pay huge charges if they fail to deliver on promised quotas.
Adding that the issue must be addressed to prevent a "significant impact on the safety and security of the electricity and/or gas systems", the regulator echoed concerns now widespread in Europe as its comments followed a similar statement made by the International Energy Agency (IEA) this morning.
Europeans are already being told they must lower their thermostats and boilers in preparation in case gas supplies are cut off, with Paris-based agency IEA warning today that the EU must focus on getting underground gas reserve levels to 90% of capacity in case of a complete Russian supply shut-off.
Preparation are already being made in Europe with the German government having approved a set of energy-saving measures for the winter to limit use in public buildings. In France, meanwhile, companies have already been warned they may face energy rationing this winter.
Whilst the UK government is yet to announce any energey saving measures, Ofgem has said that it expect s"this winter to be more challenging than last year" and that it is taking "reasonable regulatory steps to mitigate and reduce the risks".
Read more: 11 arrests after mass brawl breaks out before Oldham vs Wrexham game
However, there are concerns that if gas-fired power plants incur costs these could, in turn, lead to energy bills rising for consumers once again.
SSE estimated that it could be fined as much as £276 million for every day it is unable to generate power, rising to £475 million for its largest plants.
This risk, it said, will force generators to reduce their advance sales and could end up "raising costs for electricity consumers" in the long run.
Feature image – Wikimedia Commons