Trending
Belle Vue: The story of the man behind the 'Showground of the World'
For nearly 150 years, Belle Vue Zoological Gardens was one of the most successful entertainment destinations in the UK.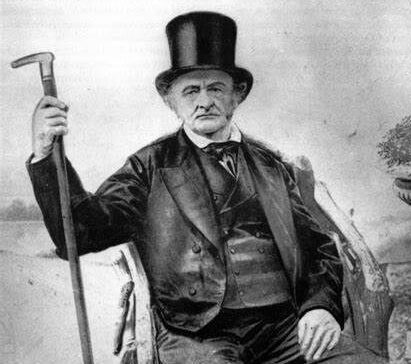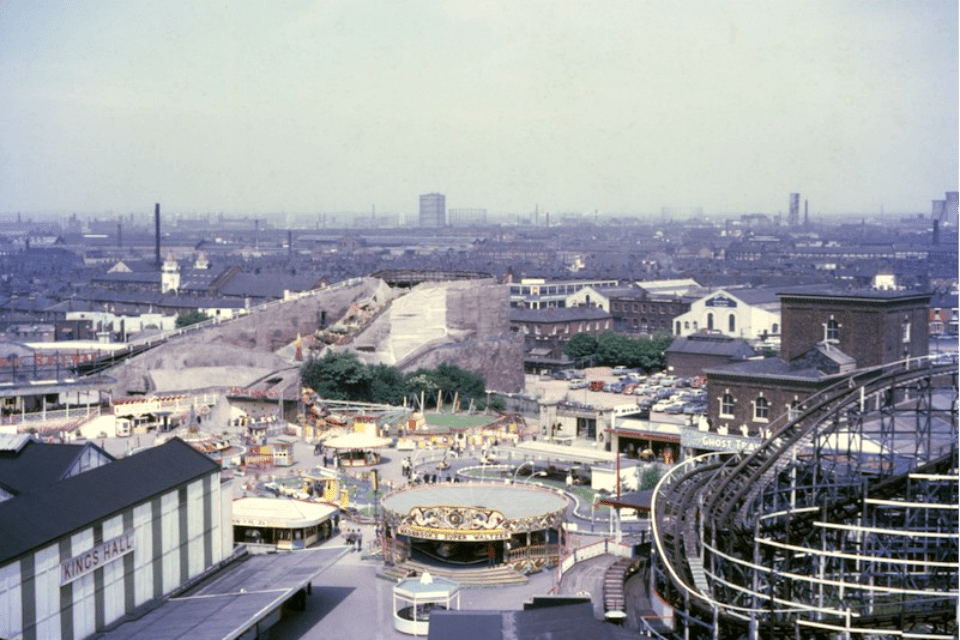 "One of the most remarkable institutions of which Manchester, or indeed any city or town, can boast."
This was how one newspaper once chose to describe Belle Vue.
For nearly 150 years, Belle Vue Zoological Gardens was seen to be one of the most continually-successful entertainment destinations in the whole of the United Kingdom.
It survived war, hosted rock legends, and was a truly iconic landmark for many.
Founded in 1836, at its peak it occupied over 165 acres of land and attracted around two million visitors a year, travelling from all over the country to be amazed at the sight of elephants, monkeys and camels in the zoo – the first privately-financed zoo in England – thrilled as they rode the fairground rides and rollercoasters in the amusement park, sing along to their musical idols in The King's Hall, dance the night away with their first love, marvel at the circus, see Speedway champions racing to glory on the stadium tracks, and so much more
Belle Vue really did have everything, and as a result of this, became known as "Showground of the World".
But just who was behind it all?
Whose vision, determination, and enthusiasm was able to turn a once-rundown premises and piece of land into one of the premier tourist attractions in the North West, and indeed the UK?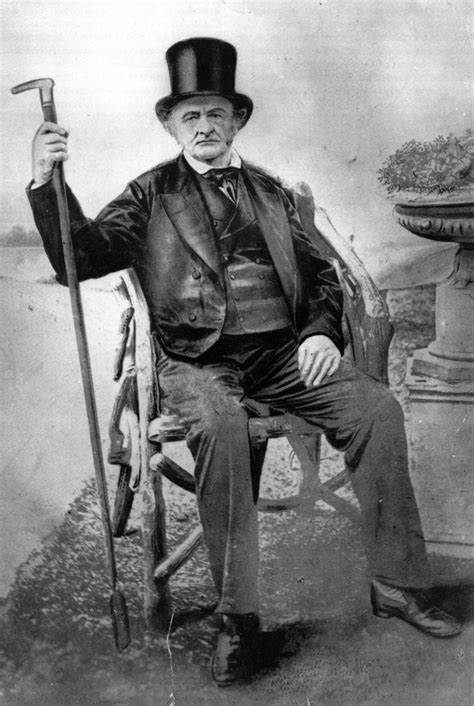 Belle Vue Zoological Gardens was the brainchild of entrepreneur and part-time gardener John Jennison.
John Jennison was born in 1793 in Bulwell, Nottingham and was the second child of John Jennison Snr and Elizabeth Ives.
The Jennison family first moved to Macclesfield – where John Snr set up business as a cottage silk weaver, and John started work as a gardener to pursue a strong interest he had in botony – before moving again to Stockport and purchasing a small plot of land, located where the present-day Stockholm Road and Adswood Grove meet, and building a house.
After his father's death in 1826, John returned to Stockport to take up residence.
In 1826, he married Maria Barber and the couple had nine children: John, Ann, Elizabeth, George, Charles, Richard, William, Samuel and James.
But Belle Vue wasn't the Jennisons' first foray into commercial business ownership however.
As well as making a living as a jobbing gardener, whilst in Stockport, John also developed his own garden – Strawberry Gardens – to the point that he opened it to the public in the summer. People would visit to taste the fresh fruit grown by his wife, and animals were then also added to the attraction – cages of British birds, pheasants and macaws – after John saw how interested people were in a nest of young thrushes. A brewhouse was even added to the plot of land too, and the house was converted into a pub called the 'Adam and Eve'.
The Jennisons were doing well, but with what they had, there was little room for expansion.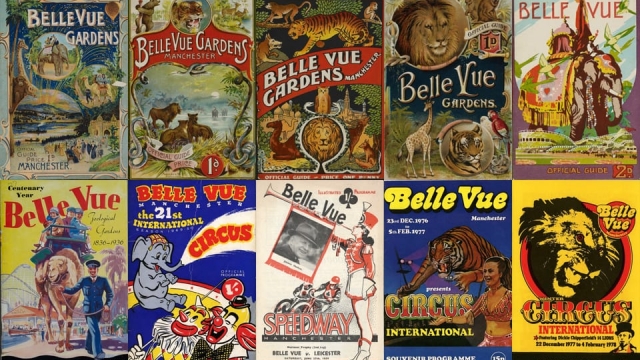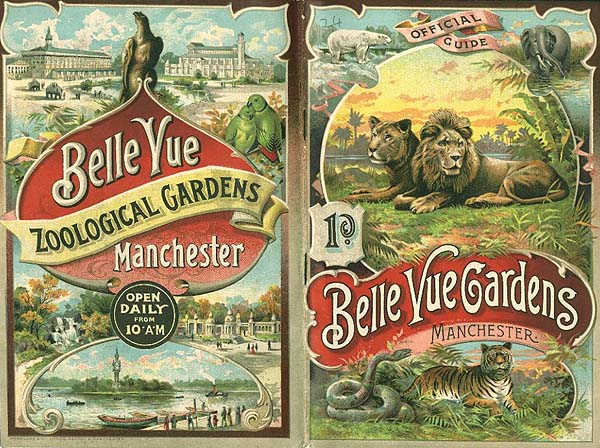 This was when John was approached by businessman George Gill and encouraged to lease Belle Vue – a public house in 35.75 acres of open land between Kirkmanshulme Lane and Hyde Road in Manchester.
The land was isolated and had been used for the digging of lime, but John saw its potential.
He initially took out a six month trial lease of the premises, which he soon extended to a 99 year lease signed in December 1837, and the Jennison family relocated from Stockport with just their belongings fitted on a handcart, and two or three birdcages containing parrots and other assorted birds.
And the rest, as they say, is history.
Belle Vue first opened as a 'pleasure garden' in 1836, containing an lakes, mazes and hothouses, as well the beloved aviary, but the Jennisons decided that their zoological collection had to be expanded as a matter of priority, and by 1839, elephants, lions, and other exotic African animals had been added, but sadly, from a financial point of view, Belle Vue Gardens were not an instant success alone.
Fierce competition came from such attractions as the Vauxhall Gardens in Collyhurst, and the Manchester Zoological Gardens in Higher Broughton.
Access to Belle Vue was a problem too because Hyde Road was a toll road which restricted traffic, and the railways – which later went on to serve the park well – were also still under construction.
Additionally, John had a cash flow problem that was not helped by his inability to sell the Stockport property, and matters even got so bad in 1842 that bankruptcy proceedings were taken out against him by his creditors, but as a measure of his ingenuity, he managed to survive by the skin of his teeth.
The financial situation began to improve, helped in no small part by the opening of the Longsight Station on the Manchester to Birmingham Railway line, and by the closure of the Higher Broughton Zoo. Putting those problems behind him, John turned the park into a profitable venture and, once spurred on by a visit to the Great Exhibition in 1851, began to rapidly expand the zoo and gardens and to add many new innovations.
Plenty other popular attractions were subsequently added, including a racecourse in 1847.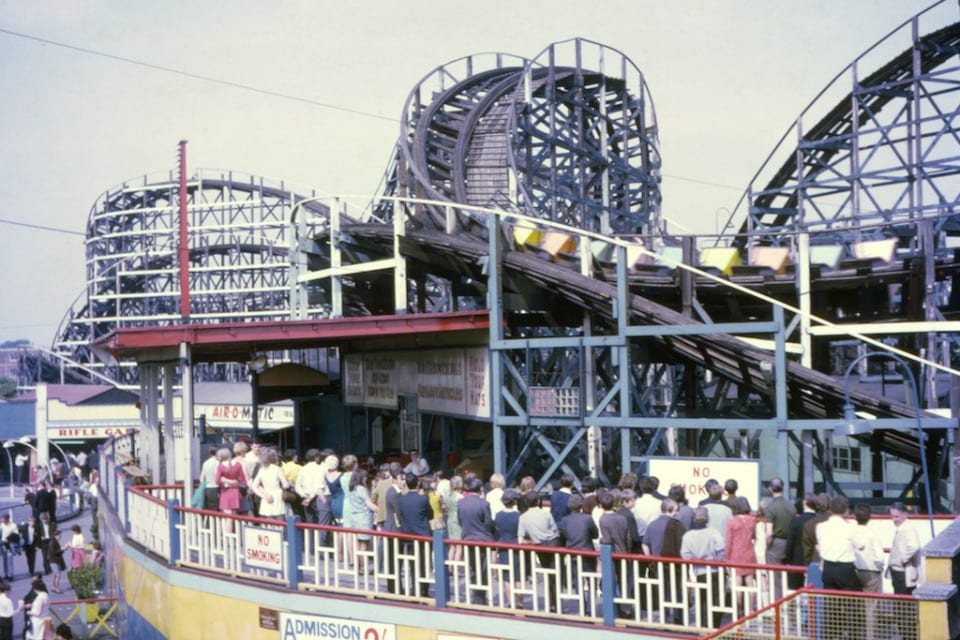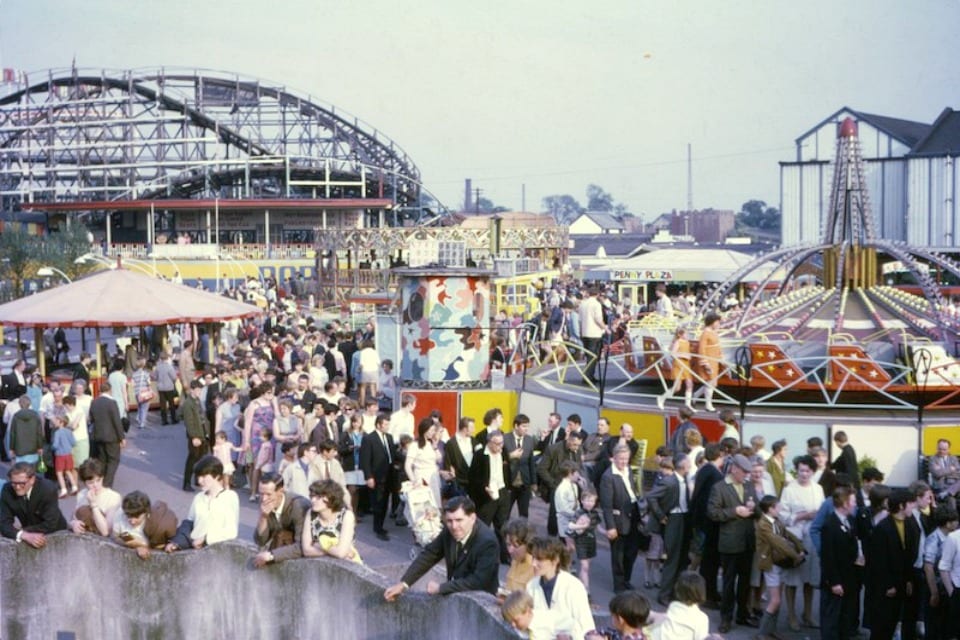 By the late 1860s, Belle Vue was a hugely-profitable business.
But John was forced to take a back seat to his sons when it came to the day-to-day running of the attraction after he was diagnosed with a cancer that began to quickly spread, requiring him to be away from Manchester for treatment.
John Jennison passed away in September 1869.
On 27th November 1924, the Jennison family agreed to sell Belle Vue for £250,000 (equivalent to £14.4 million) to Harry George Skipp and Belle Vue (Manchester) Ltd, with the transfer finally taking place on 28th March 1925. Then in 1956, it was sold again to Leslie Joseph and Charles Forte – with Forte gaining sole control in 1956 – but following increasing fire risk troubles, the zoo closed in September 1977 after the owners decided they could no longer afford its losses of £100,000 a year.
The amusement park however remained open on summer weekends until 1980.
Belle Vue Zoological Gardens was officially closed in 1982, and the site finally cleared in 1987.
As quoted in Stackhouse & Hyams' book – Belle Vue: Manchester's Playground – published in 2005: "When it closed, Belle Vue left a gaping hole in the heart of the region that has never been completely replaced. It gave people a focal point, something to be proud of, a place where they could take their families and be sure of a great day out at a reasonable cost."
But for all Mancunians with a special place in their hearts for the attraction, the legacy of Bell Vue still lives on.