It almost sounds too bizarre to be true, but Bez apparently turned down a night with Julia Roberts back in the 90s.
Well, that's according to Shaun Ryder anyway.
The Happy Mondays frontman revealed the golden nugget of information during an appearance on ITV's This Morning yesterday when speaking to hosts Philip Schofield and Holly Willoughby about a night the pair had at the famous LA nightclub The Viper Room – which has always been known as a hangout of the young Hollywood elite.
Shaun explained that he and Bez split once they were inside the club, but when they were reunited later on in the night, Shaun claims that Bez told him: "You heard of Julia Roberts? She's just asked me to go to her place."
That's not the most outrageous part of the story, either.
It also transpired Bez turned the Oscar-winning actress down because he had other offers – and didn't really know who she was, anyway.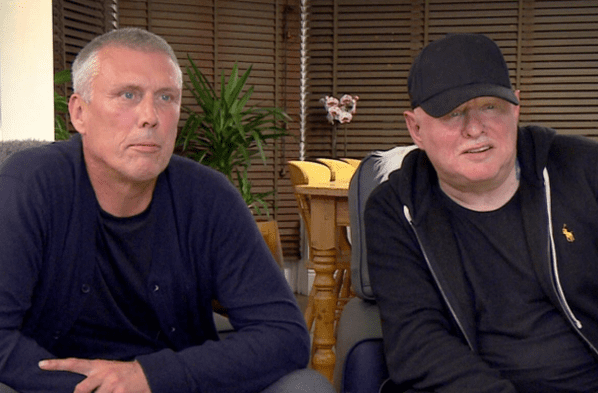 Explaining the situation he found himself in, Shaun said: "When we went to LA, the movie Pretty Woman had only just come out so she wasn't the Julia Roberts who everyone knows now.
"We was in The Viper Room and Bez came over 'you heard of Julia Joggerts?' 'Yeah, Julia Roberts, yeah', 'Ah, she's just asked me to go to her place'."
"And he didn't have a clue who she was, but she sent her bodyguard over".
He then added that Bez also "had about four other girls on the go in the club anyway".
In understandable disbelief, like we presumably all are, Holly then asked Shaun: "So he turned down Julia Roberts?" and Shaun simply replied by raising his eyebrows and nodding.
How does Bez feel about the situation now then? Shaun assured us: "It's Bez innit, he wasn't really bothered."
Although this may be the first time many are hearing this story, it's not the first time it's been told by Ryder, as he apparently first revealed it during an interview on radio station XFM back in 2011, and relayed it once again in his autobiography Twisting My Melon.
So, what's your take then?
Do you believe it? Or is he just having us on?