Trending
Bolton tourists spark anger after travelling to Wales for cancelled 'Elvis Festival'
This discrepancy between restrictions in the areas has fuelled concerns over lockdown tourism.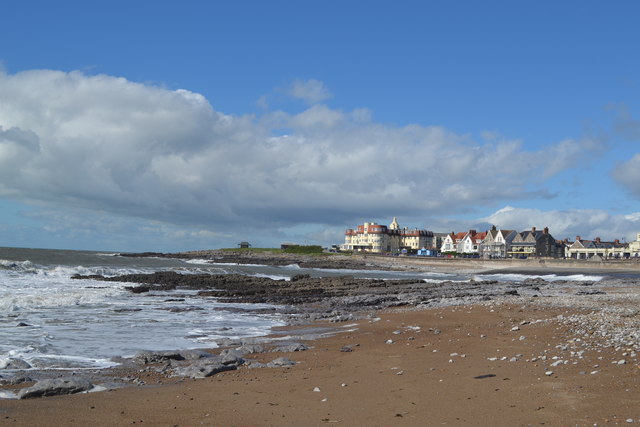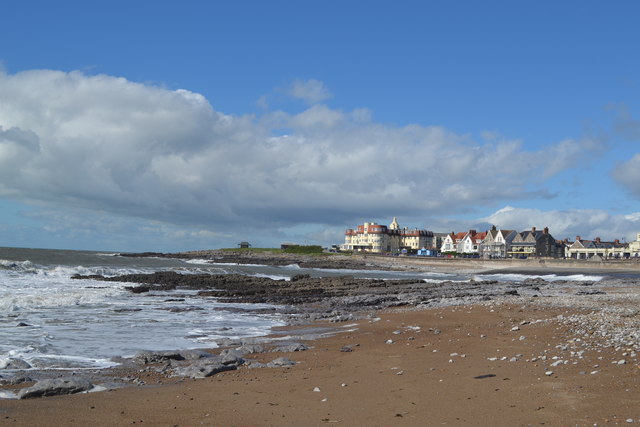 A coach load of tourists from Bolton have reportedly left locals angry after travelled to Wales for an already-cancelled 'Elvis Festival despite local lockdown restrictions.
The Porthcawl Elvis Festival – which held annually in Bridgend County, South Wales and usually attracts about 35,000 fans and 100 impersonators – was understandably cancelled this year due to the coronavirus (COVID-19) pandemic.
Following a rise in confirmed cases, Bridgend County Borough was placed under local lockdown restrictions effective of yesterday (22nd September) at 6pm, with residents requiring "a reasonable excuse" to leave their county and tourists warned against travelling to the region.
This didn't seem to stop a group of Bolton residents travelling there anyway.
The tourists arrived by coach on Monday afternoon after travelling 180 miles to the Seabank Hotel on Porthcawl's seafront, only to then be told the county would become subject to tighter restrictions.
Instead of spending the four nights in Porthcawl, the hotel is then believed to have transferred the group's stay elsewhere and it is alleged that the tourists have travelled to the seaside town of Tenby in Pembrokeshire to continue their holiday.
Reporting from Porthcawl on Monday evening, BBC journalist Rhys Williams, said: "Not so long ago, a coach full of tourists turned up at one of the hotels along the seafront,
"I spoke to a couple of the travellers on there who had actually come all the way from Bolton and instead of staying the four nights they were going to they had been told it was rearranged and tomorrow they were going to Tenby instead due to the restrictions that were due to come in to place."
Bolton is currently under some of the tightest local lockdown restrictions in England and it sees:
All hospitality venues (restaurants, cafes, bars and pubs) restricted to takeaway only.

Restriction of operating hours meaning all venues, including takeaways, are required to close between 10pm to 5am.

A ban on mixing outside households/support bubbles in homes, gardens and public settings.

Additional restrictions on visitors at care homes and hospitals in the borough.

gov.uk
The UK government guidance does however allow residents from areas under local lockdown restrictions in England to travel outside of the area for tourism purposes with members of their household or social bubble.
This discrepancy has fuelled concerns over lockdown tourism.
Andrew RT Davies – the Welsh Conservatives' health spokesperson – told BBC Radio Wales it seemed "remarkable" that people from Bolton were on a coach holiday in Wales.
He said: "It doesn't seem as if they have broken any rules or regulations, I think it emphasises the need to have a joined up approach between all the countries of the United Kingdom,
"If one part of the UK is allowing for such visits to be undertaken and another part of the UK is receiving those visits and testing isn't in place to make sure those people aren't leaving the area and might be spreading the virus, then obviously that is a gaping hole in the regulations."
The recent reports have also provoked anger on social media, with many Welsh residents querying why visitors are allowed to travel from a town with such high levels of coronavirus (COVID-19) infection rates.
A spokesperson for Pembrokeshire Council added: "There are no restrictions to stop people leaving Bolton to go on holiday other than they should be doing so with people with whom they live (or in a 'bubble' with). There were no current restrictions on the bus load of persons leaving Porthcawl either at the time, and nothing to stop them from being in Tenby."
They added the council's enforcement team would be monitoring premises in Tenby to make sure they were complying with the current regulations.
___
For the latest information, guidance and support during the coronavirus (COVID-19) pandemic in the UK, please do refer to official sources at gov.uk/coronavirus.
#HandsFaceSpace