Trending
Britain's 'crash for cash' scam hotspots revealed – and Manchester features on the list
In 2019 alone, it was estimated that crash for cash was costing insurers £340 million annually.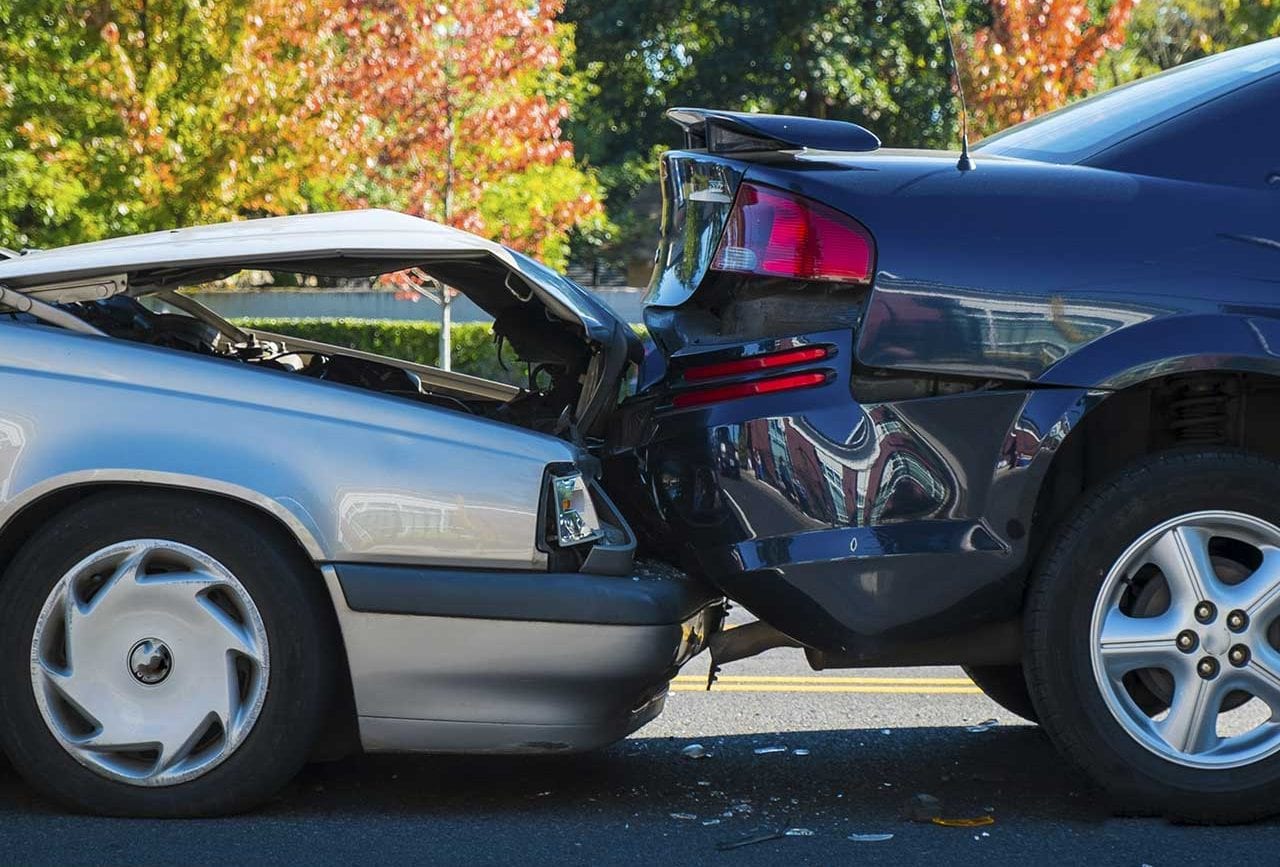 Two popular Greater Manchester postcodes have been named on the list of 'crash for cash' hotspots across the UK.
A new analysis by the Insurance Fraud Bureau (IFB) – which helps insurers and police forces fight fraud – has this week revealed that Manchester (M8) and Oldham (OL8) are among the top 30 postcodes in the country where 'crash for cash' have been reported to take place, appearing at number 14 and 16 respectively.
The new research has been carried out to help disrupt organised fraud networks.
The term 'crash for cash' is an insurance scam where fraudsters deliberately cause dangerous road collisions and often target innocent people in a bid to claim compensation and the Insurance Fraud Bureau (IFB).
Of 2.7 million motor insurance claims made across the UK in between the start of October 2019 and the end of 2020, the IFB has identified more than 170,000 claims which could be linked to suspected crash for cash networks.
Birmingham and Bradford remain the most prevalent areas in the UK for the dangerous scam, accounting for seven of the 30 postcodes.
The IFB said it hoped that, by pinpointing crash for cash hotspots, people would be encouraged to be vigilant as more drivers start to take to the roads.
IFB investigations have found that single gangs could potentially be behind thousands of orchestrated collisions in some areas, with the combined value of their fraudulent claims running into the millions.
In 2019, it was estimated that crash for cash was costing insurers £340 million annually.
The 30 Postcodes With The Most 'Crash For Cash' Incidents
B25 Birmingham
B34 Birmingham
B8 Birmingham
BD7 Bradford
BD3 Bradford
WS1 Walsall
BB9 Blackburn
BD8 Bradford
B27 Birmingham
RM18 Romford
B33 Birmingham
WF13 Wakefield
BD15 Bradford
OL8 Oldham
HX1 Halifax
M8 Manchester
LS8 Leeds
N9 North London
WF16 Wakefield
LU3 Luton
WS2 Walsall
BD2 Bradford
BD5 Bradford
B11 Birmingham
HP12 High Wycombe
B28 Birmingham
RM8 Romford
LU4 Luton
IG3 Ilford
BD9 Bradford
Speaking on the revealing of the top 30 list, Ben Fletcher – Director at the IFB – said: "Crash for cash fraudsters bring devastation to countless victims and increase motor insurance costs for us all.
"The IFB's hotspots analysis is a stark reminder that although great strides have been taken in tackling the problem, these car crash scams are all too common.
"As traffic levels return to normal following the national lockdown, crash for cash fraudsters may look to make up for lost time. It is hoped that by shining a spotlight on the issue we will encourage road users to be alert and report any suspicious activity to the IFB's Cheatline on 0800 422 0421".
How To Avoid Falling For A 'Crash For Cash' Scam
The IFB says 'crash for cash' car collisions are often caused by fraudsters in a vehicle in front of the victim, meaning the scam artist will slam their brakes on at busy junctions and roundabouts in the hope that the unsuspecting driver behind won't stop in time.
Some fraudsters also do this with an accomplice that drives erratically in front of them, so they can divert the victim's suspicions by blaming the driver in front.
On top of that, there have been rising reports of innocent drivers being crashed into by fraudsters after being encouraged to pull out of side roads, or when creeping forward for a better view.
Experts say the best way for motorists to protect themselves is to be armed with a dashcam – which cost from as little as £50 and up to £500 for the most advanced devices, and were launched to help drivers prove their innocence in road traffic collisions – and also keep a good distance to the vehicle they are following, to allow them to stop in time in all scenarios.
You can find more tips about preventing 'crash for cash' scams via the IFB website.
Featured Image – SAGA