Trending
Coronation Street's Sally Dynevor receives MBE but initially thought it was a 'hoax'
Dynevor has played the role of Sally Webster on the iconic Manchester-based soap since 1986.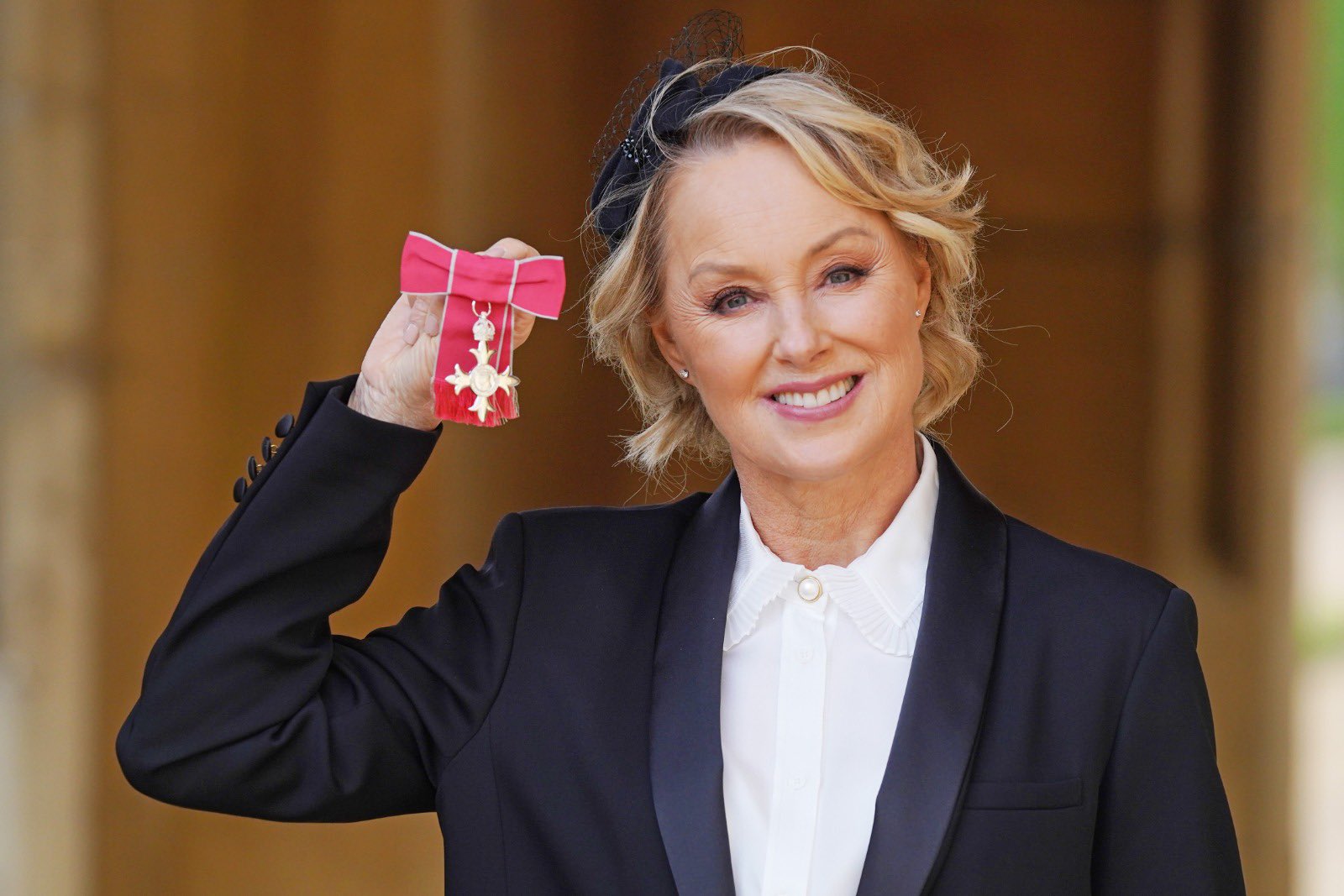 Coronation Street actress Sally Dynevor has been presented with an MBE during a ceremony at Windsor Castle this week.
The 58-year-old Middleton-born actress – who has played the role of Sally Webster on the iconic Manchester-based soap since 1986 – says she "burst into tears" after she found out she had been chosen to receive the prestigious honour as part of the Queen's New Year's Honours list in 2020.
But she's told of how she initially thought it was all a "hoax".
Ms Dynevor – who is currently competing on the ITV reality competition show Dancing On Ice – received her medal for services to drama from the Princess Royal at Windsor Castle yesterday.
She told the Princess that she has "enjoyed every moment" of her role on the soap, but revealed that when the email informing her of the MBE landed in her inbox, she called her son Sam to get his opinion as she wrongly expected it was a joke.
Sally said: "I said 'Sam, I've had this email and I'm really worried about it because it says I'm up for an MBE but that can't be right'.
"Sam said, 'I don't think anyone would joke about that, mum'."
As well as speaking about her acting career, the actress – who was diagnosed with breast cancer in 2009, and has campaigned to raise awareness of the disease – also spoke about the importance of "catching [cancer] it in the early stages".
Read more: The famous Coronation Street tours are returning next month and you can now book tickets
Sally is a patron of the charity Prevent Breast Cancer, and said it is "all about preventing, predicting, and protecting" against advanced cases.
When the conversation shifted over to her hopes for where her Coronation Street role would take her next, Sally said: "I hope [the storylines] are just as exciting as when she was in her 20s… I thought the breast cancer storyline was a very important story to raise awareness, but I'm really looking forward to seeing what the writers are going to do in the next 10 years.
"And I hope she just doesn't grow old gracefully, I hope she grows old with fun."
Featured Image – Twitter (@RoyalFamily)