Trending
Football fans troll Man United players over leaked meal list from restaurant
The squad are currently up in Scotland for some pre-season training - but football hasn't quite been the talking point on Twitter.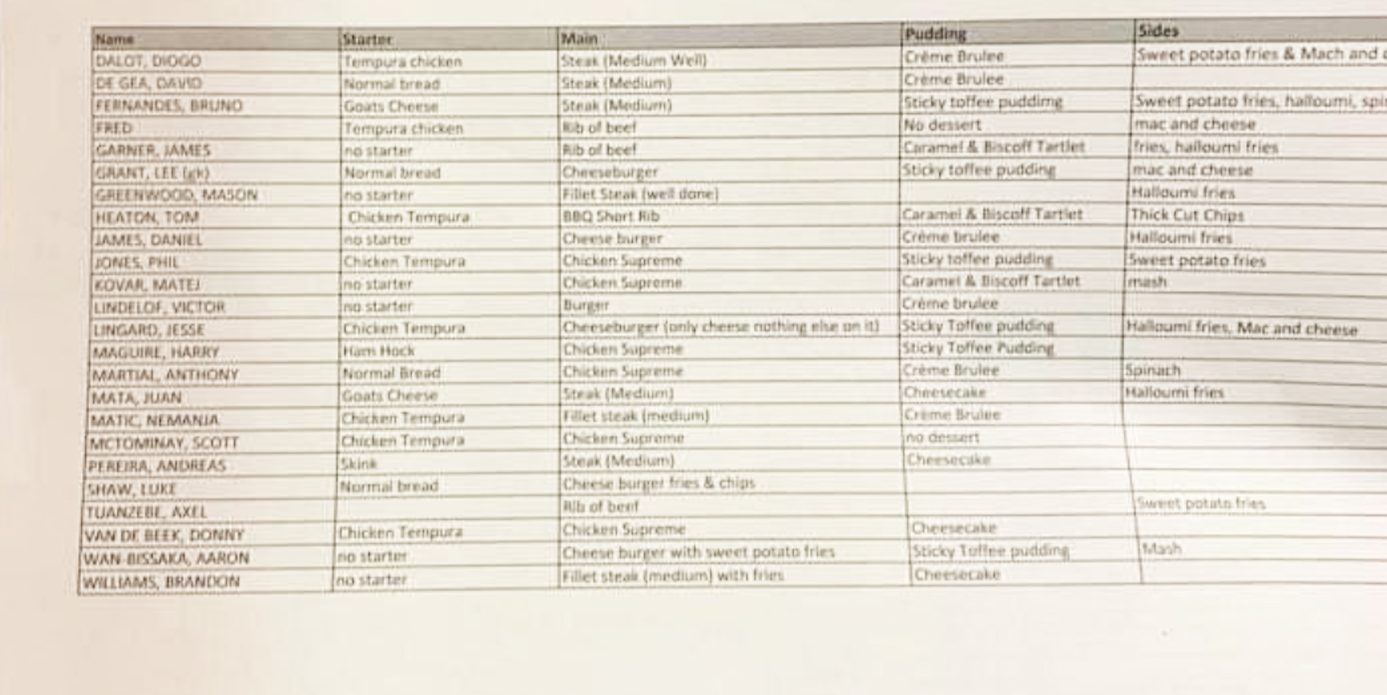 Football fans on Twitter are absolutely losing their minds over what the Manchester United squad ordered to eat during a recent team meal.
With only a few weeks until the 2021/22 season begins, the Manchester United squad are currently up in Fife in Scotland for some pre-season training – but football hasn't quite been the talking point of the trip.
It's a leaked image showing the team's meal preferences that's caught people's attention.
United fan account @ManUnitedZone__ has somehow managed to get their hands on the list, and was that outraged by what they saw that they decided to share the evidence on Twitter for other fans to "hammer away".
And "hammer away" they did.
Luke Shaw, Jesse Lingard, and Mason Greenwood are just a few of the players getting trolled for their questionable food choices and preferences.
Judging by this afternoon's trending topics on Twitter, Greenwood's choices were the most talked about, mainly for his choice of steak – a well done fillet steak, along with a side of halloumi fries, which wasn't very popular amongst supporters.
In fact, his choices have been slandered that much that some fans are even suggesting he needs to be sold "immediately".
"Five-game ban for Mason Greenwood for requesting a well done steak," another added.
Then we come to Jesse Lingard, who's also found himself under fire with fans for ordering a cheeseburger but "(only with cheese, nothing else on it"), accompanied by two carb-heavy cheesy sides – halloumi fries as well as mac and cheese.
"Jesse Lingard eating a cheesburger with only cheese and nothing on it is the most Lingard thing ever," one fan hilariously stated.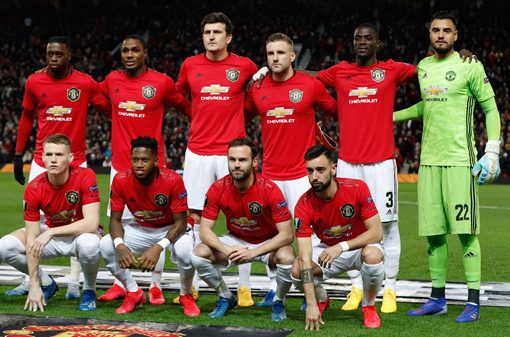 Maybe one of the most questionable choices comes on the list comes from England Euro 2020 star Luke Shaw – who also ordered a cheeseburger, but instead of adding on any sides he requested "cheese burger fries & chips".
Your guess as to why he needed both chips and fries is as good as anyone's.
"Normal bread" – whatever that actually means – seems to be another popular choice for a starter among the United squad, with Luke Shaw, Anthony Martial, Lee Grant and David de Gea all requesting it.
Other talked-about choices include Andreas Periera's questionable "skink" starter, and captain Harry Maguire's "ham hock" starter, which seems to be the only thing praised by fans.
"Harry Maguire is built different," one fan aptly summed up.
Featured Image – Twitter (@ManUnitedZone__)