Trending
Half price pick & mix has returned at Wilko for the Bank Holiday weekend
The retail chain's iconic pick & mix selection features a wide variety of retro sweets.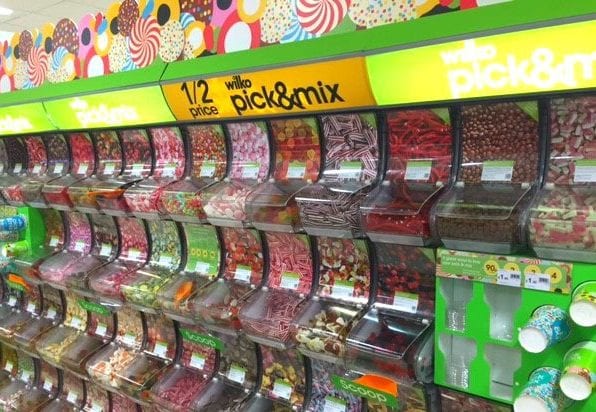 Stocking up on pick n mix is a tempting treat at the best of times, but you can satisfy your sweet tooth for half the price this weekend.
For a limited time only, retail chain Wilko will be bringing back its popular 50% off discount for the Bank Holiday, meaning means cups of the sweets will be priced at £1 for a standard size, rather than the usual price of £2.
A medium cup will be reduced from £3 to £1.50, and the large cup will cost £2 instead of £4.
Wilko's iconic pick & mix selection typically features a wide variety of retro sweets, including everything from cola bottles and chocolate jazzies, to jelly snakes, gummy teeth and more.
All you'll need to do pick your choice of cup, fill it up to the top with your favourite sweets chocked inside – remember to keep it so the lid still fits securely – and then head over to the till where the discount will be automatically applied.
As has been the case when this deal has been available in the past and shoppers have flocked to their nearest store, Wilko is expecting it to be popular.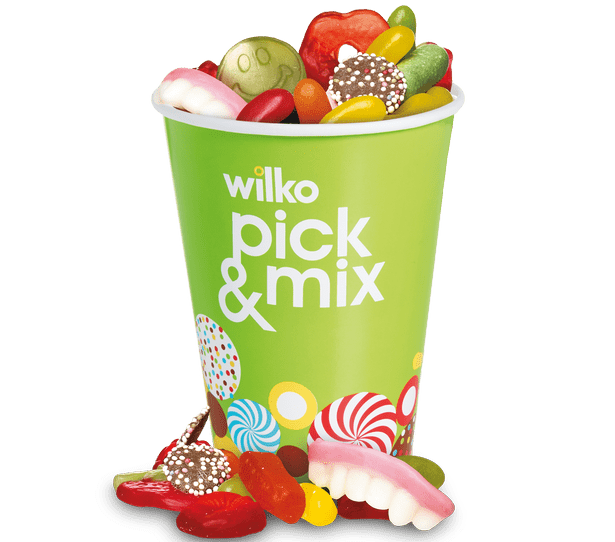 And it seems like the retailer might be right, as a post spreading the word of the limited-time offer has been shared in a post with the over 1.7 million members of the ever-popular Extreme Couponing and Bargains UK group on Facebook today.
The post has already amassed hundreds of comments and interactions in under two hours.
There are currently over 400 Wilko up and down the UK, and the half price deal applies to all stores that sell pick & mix, so if you want to make the most of the savings, the offer runs until Thursday 3 June.
You can check opening times via the Wilko store locator here.
Featured Image – Twitter (@MoneySavingExpert)