Trending
Heinz has created a Christmas dinner in a can
As the meme goes, "the thing about Britain is that this could be a joke but it also could be real"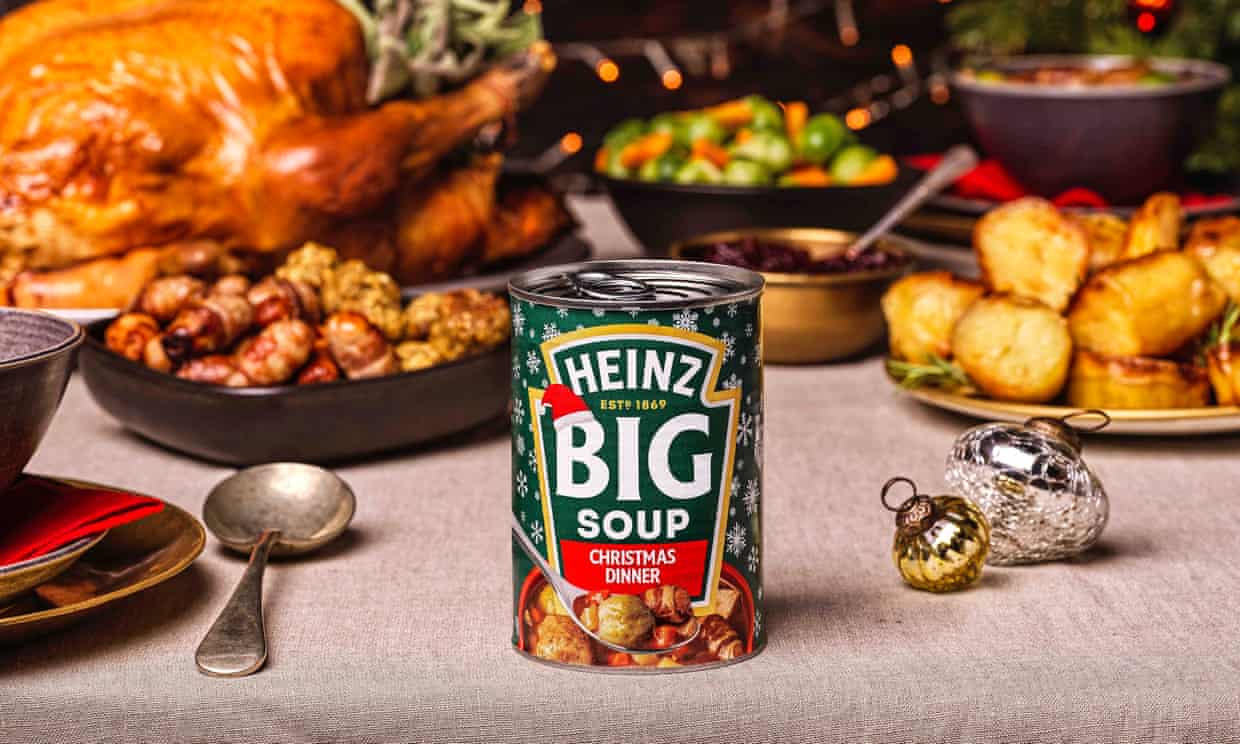 Heinz has created its own Christmas dinner in a tin – and we don't know whether to laugh or cry.
Comprised of pigs in blankets, "big chunks" of turkey, Brussel sprouts, sage and onion stuffing, roast potatoes, red cabbage, gravy, and cranberry sauce, the company has – seemingly unironically – crammed one of the best meals of the year into a depressingly compact, 400g aluminum tin.
The canned Christmas dinner is being marketed by Heinz as an answer to the food shortages the UK is currently experiencing, with a brand spokesperson championing it "a winner".
Listed for sale online only, it has been released as a limited edition of just 500 cans – with the company already hinting it could roll it out in greater numbers next year if it proves a hit with shoppers.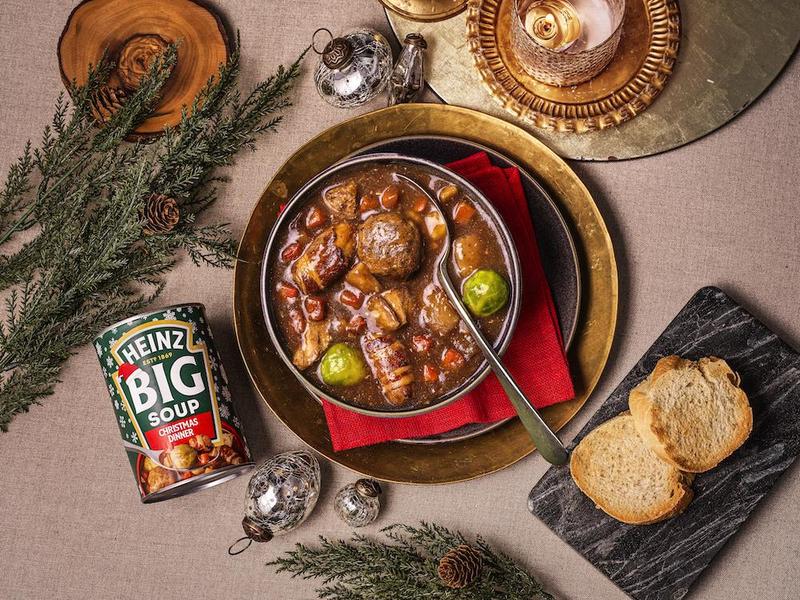 Given that it's already sold out online since going live this morning, that may well end up being the case.
Brand representative Anke Von Hanstein said: "It is made for those with a big love for hearty festive flavours and tastes just perfect with a slice of warm crusty bread.
"Any soup that includes pigs in blankets and roasties is a winner in our eyes."
Technically more of a soup than a proper Christmas dinner, the Christmas Dinner Big Soup is priced at £1.50 per can and contains two servings.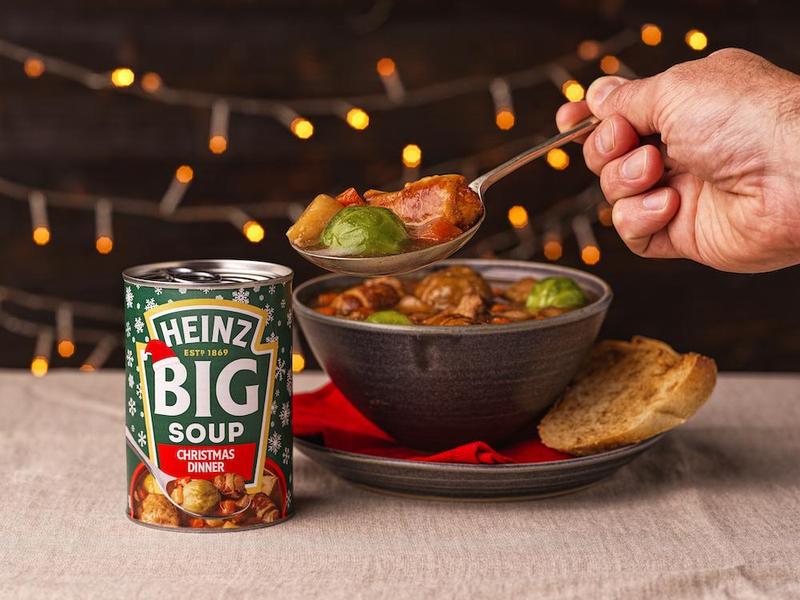 Its roll-out has definitely caused some amusement online, but it also points to a darker reality as Christmas approaches, living costs rise and the fear of empty shelves becomes a reality – with many supermarkets already using cardboard cutouts to conceal the numerous gaps caused by pandemic and Brexit-related shortages.
Of course, who knows – it could always catch on and the country could discard its beloved roast dinners in favour of a tin of canned soup. It seems like anything goes these days.
It's not the first time such an aberration to our favourite meal has appeared, either.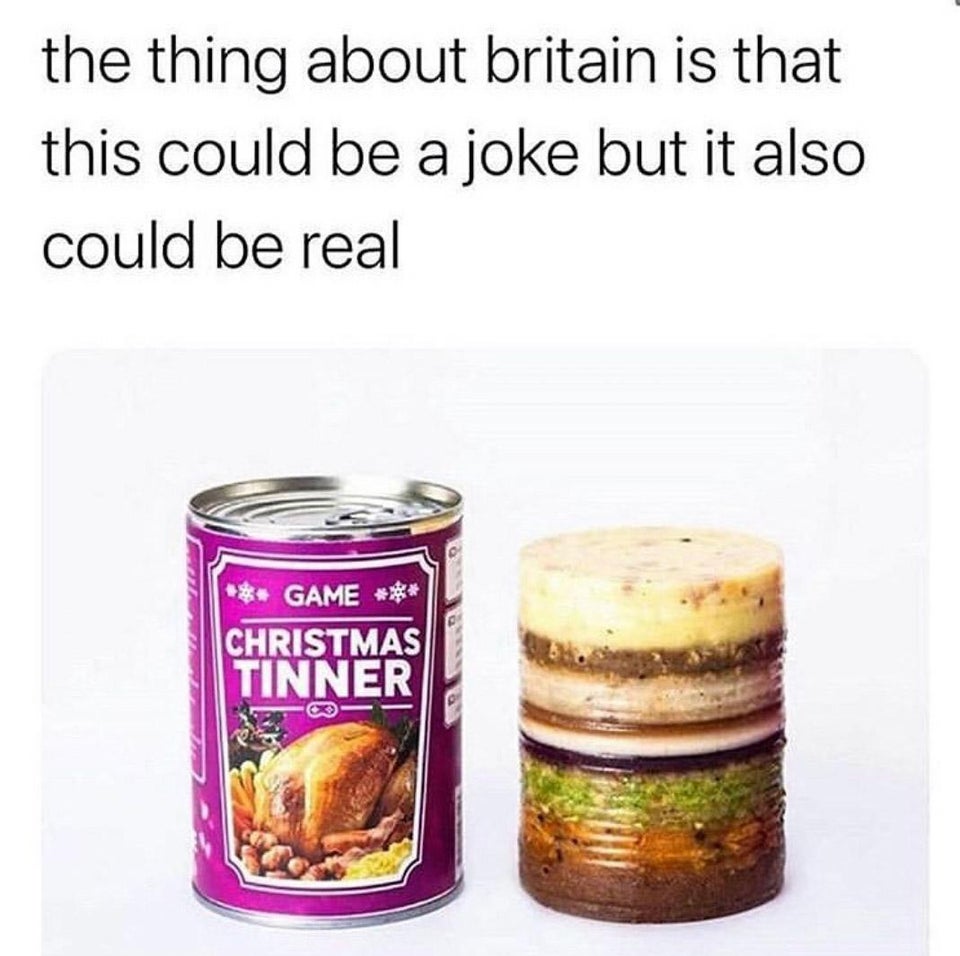 In 2013, Chris Godfrey developed a Christmas dinner in a can for GAME – a 'nine-layer feast' made especially for "gamers who can't tear themselves away from their new games and consoles on Christmas Day."
Starting with a scrambled egg and bacon layer for breakfast, it was followed by lunch (mincemeat pies, turkey and potatoes, gravy, bread sauce, cranberry sauce, Brussel sprouts or broccoli with stuffing, roast carrots and parsnips).
The can then ended with dessert, made up of a Christmas pudding and a custard layer.
The 'Christmas tinner' fast became a meme, even earning its own subreddit.
One of the most famous memes read: "the thing about Britain is this could be a joke but it could also be real."
Well, we're certainly through the looking glass now.