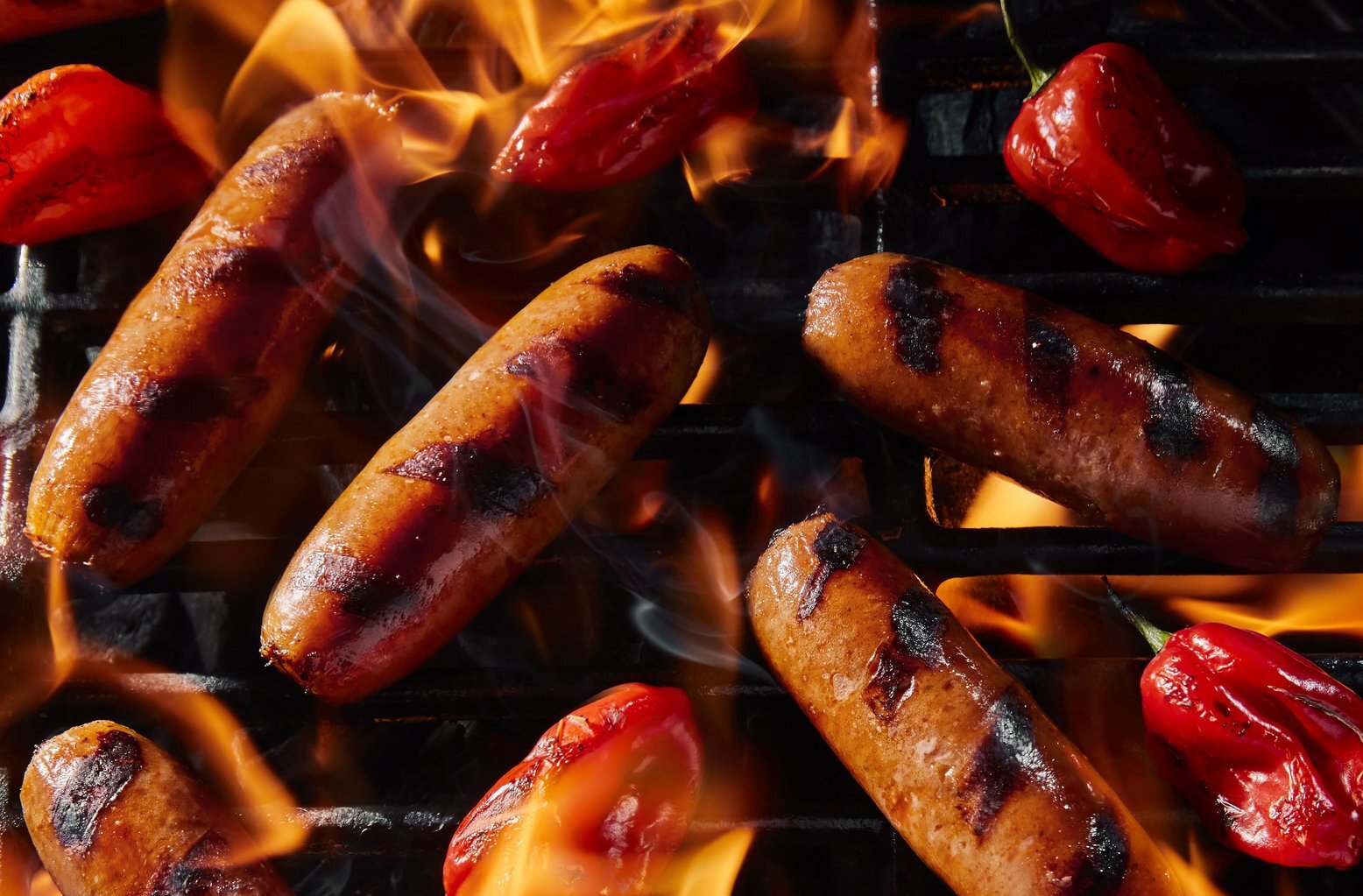 Iceland has added another fearsome addition to its Scarily Spicy range this week with the introduction of the UK's hottest supermarket sausages.
The Scarily Spicy Ghost Chilli Pork Sausages are packed with a frightening level of heat.
According to the supermarket chain – which is well-known among chilli hunters for producing some of the hottest products around – has said that shoppers should approach with caution as they're likely to be find themselves desperately reaching for a glass of milk to "dampen the bangers' menacing kick".
Ghost Chillis are said to be around 100 times hotter than the mere jalapeño, and score up to more than one million units on the Scoville Scale.
The sausages are made from prime pork meat, packed with diced jalapeño and ghost chilli powder for a double onslaught of mouth-ruining capsaicin, and if that wasn't enough to scare you, they're also the only pack of sausages you'll find in UK supermarkets with an industrial-looking warning label on the front.
Iceland isn't messing around here.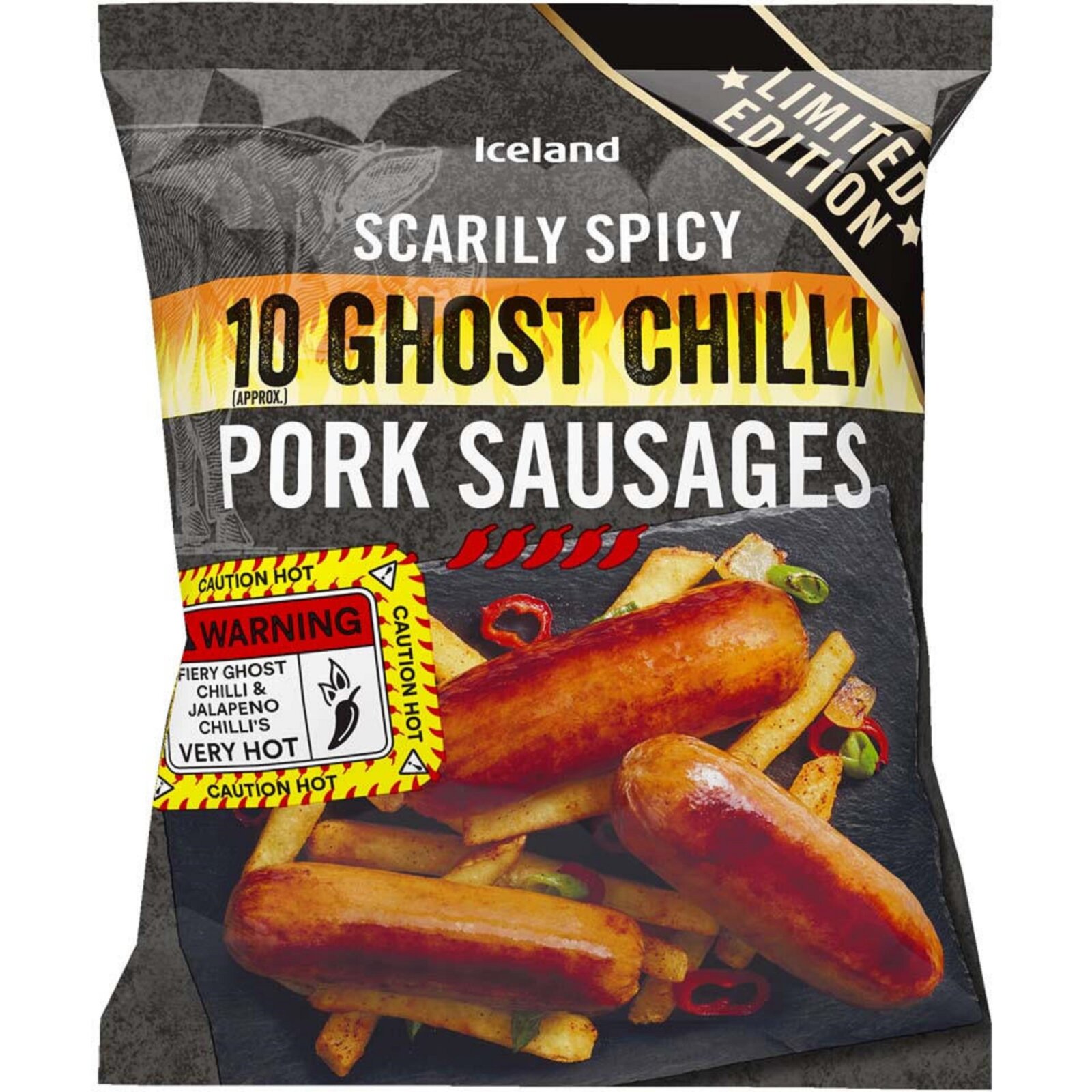 These sausages join the rest of the supermarket chain's Scarily Spicy range – which also includes the Carolina Reaper Quarter Pounders, and Carolina Reaper Chicken Wings, Chicken Strips and Chicken Chunks – along with the Jalapeño Beef Koftas.
The Scarily Spicy Ghost Chilli Pork Sausages are retailing at £2.25 for a 500g pack of 10, can be cooked straight from frozen, and are available in Iceland stores right across the UK and online now.
For more information about Iceland's range and deals, visit the Iceland website here.
It's advised that you always check the opening times for your local branch before making any trips in store, and you can do so via Iceland's store locator here.