Trending
Iceland's new Cathedral City range with 'Mac n Cheese' and 'Cheesy Mash' has people going nuts
Four cheesy creations make up the new collaborative range that's exclusively available in Iceland stores and online.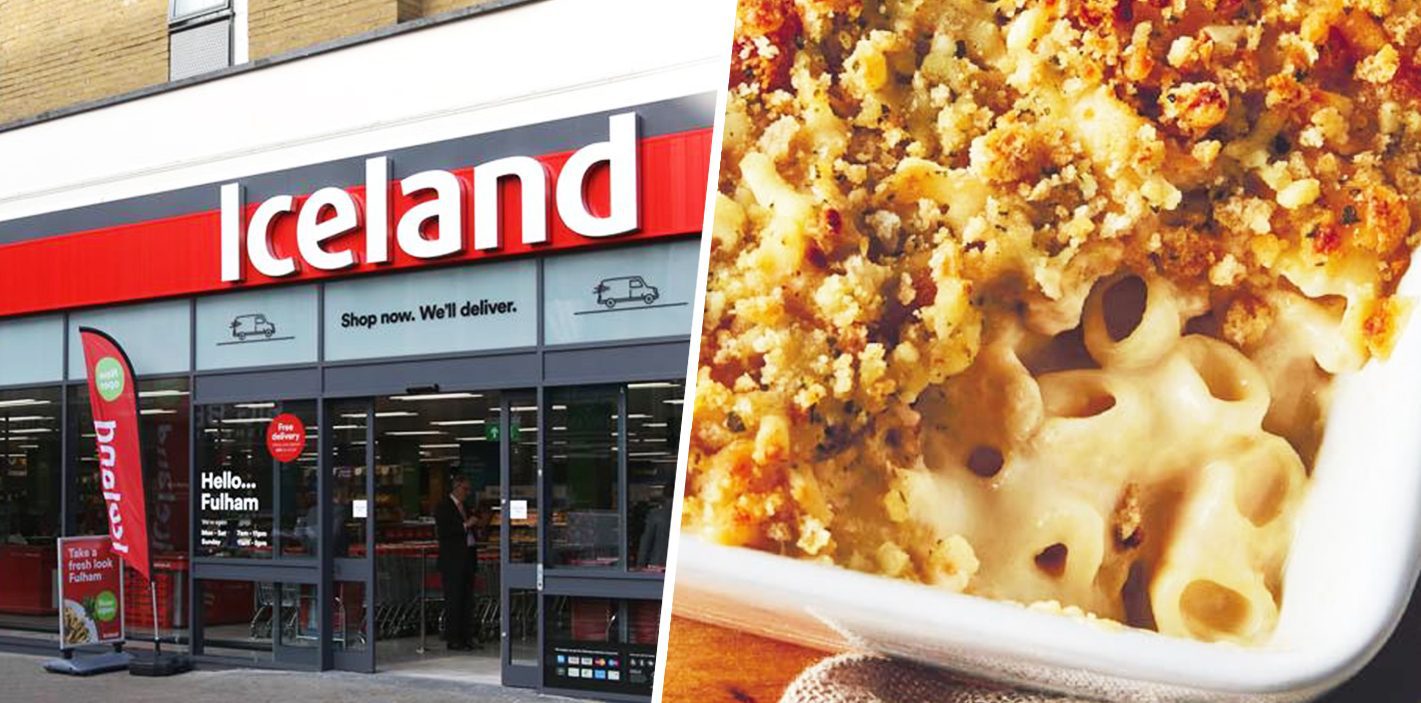 A new Cathedral City range has arrived at Iceland this week, and cheese lovers are already keen to tuck into it.
Just as the summer season draws to a close and the drop in temperatures ready for September has us all craving comfort foods, leading frozen food supermarket retailer Iceland has teamed up with popular cheddar cheese brand Cathedral City to unveil a new range that's exclusively available online and in stores up and down the UK.
Four cheesy creations make up the new collaborative range – Cathedral City Cauliflower Cheese, Mac 'n' Cheese, Extra Mature Cheddar Cheesy Mash, and a Cheesy Flatbread.
Each product in the range is priced at either £2 or £3 each, so you won't need to break the bank too much for your next cheese indulgence.
There's also a two for £5 deal currently up for grabs on the 450g Mac 'n' Cheese.
Although little is known about the cheesy frozen food range at this point, a post shared with money-savvy shoppers on the ever-popular Extreme Couponing and Bargains UK page on Facebook this morning has already racked up thousands of interactions, comments and shares in just a few hours.
"Ready for the next Sunday lunch – looks good doesn't it," one eager shopper said.
"Mac and cheese for the win I reckon," another hungry shopper said, with a third adding: "Omg get me to Iceland."
If you're unfamiliar with what makes Cathedral City cheddar so well-loved and why so many people are eager to try the new Iceland range now that it's stocked on shelves, the brand says its cheese has a "distinctly smooth and mellow taste" thanks to its award-winning Cornish creamery only ever using milk from dedicated West Country farms.
Cathedral City has over 50 years of cheese-making expertise, and guarantees "great tasting cheddar every time".
If you are planning on heading to your nearest Iceland branch to see if you can get your hands on some of these cheesy delights, then you can check the opening times via the Store Finder here.
You can also shop the range online here.
Featured Image – Iceland Foods UK