Trending
IKEA is launching vegan 'plant balls' and apparently they taste just like proper meatballs
The 'plant ball' joins IKEA's ever-expanding range of sustainable veggie options.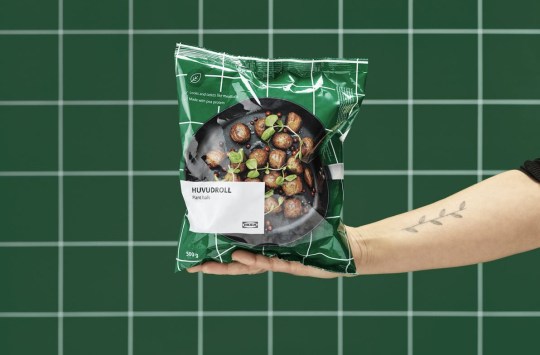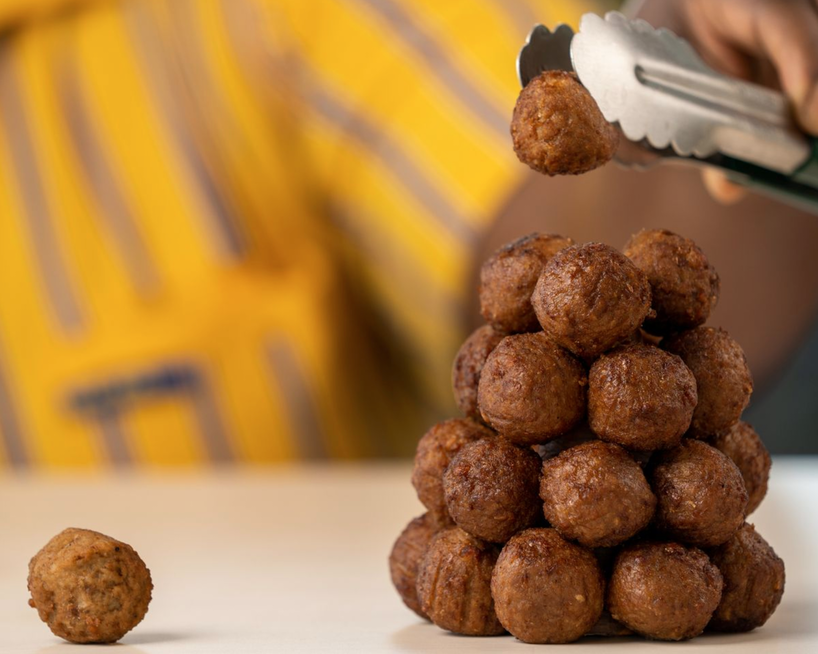 IKEA is introducing a brand new 'plant ball' to its ever-expanding range of sustainable veggie options and apparently it's meant to taste just as good as proper meatballs.
The Swedish furniture retailer is of course most famous for it's flat-packed furniture, but its iconic Swedish meatballs come in a very close second.
Many Brits would class it as the best part of a trip to IKEA, really.
In what is sure to be music to the ears of vegans across the UK then, IKEA is launching a new 'plant ball' to its menu that apparently tastes just as good as proper meatballs and they'll be available to try out from 3rd August.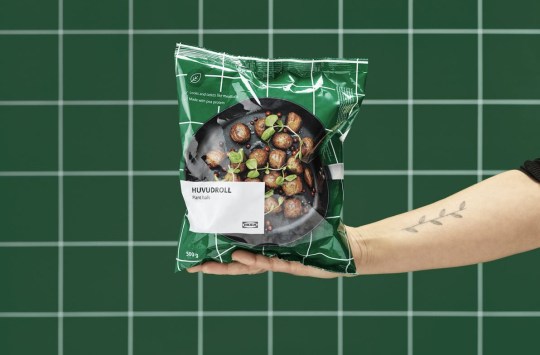 Unlike IKEA's previous offering up until now – 'veggie balls' – these new plant balls are completely vegan.
According to IKEA Food Services, the plant balls are made from yellow pea protein, oats, potatoes, onion, and apple, which might sound a bit odd, we know, but when mashed all together, it apparently manages to offer the same great taste and texture as IKEA's famous and much-loved Swedish meatballs.
As well as being vegan-friendly, the plant balls are also being promoted as "a more sustainable sibling to the much-loved meatball" as a single plant ball has just 4% of the climate contribution of the usual meatball, meaning that one meatball has the same climate footprint of 24 plant balls.
The plant balls also join IKEA's ever-expanding veggie range, which now comprises nearly 50% of its menu.
Speaking on the launch of the new plant balls, Hege Sæbjørnsen, Country Sustainability Manager, IKEA UK and Ireland, said: "At IKEA, we are committed to having a positive impact on people and the planet. In order to reduce the climate footprint of the total IKEA business, including our food business, and make climate friendly, delicious food available for everyone, we are making sure meat alternatives are an easy, desireable and affordable choice."
"With the new plant ball we can now offer meat lovers a great tasting, more sustainable alternative – without compromising on the IKEA meatball experience that is loved by so many."
If you're keen to try them out, the new plant balls will be available to get your hands on from IKEA bistros for £1.50 (x8 balls) from 3rd August, and you'll also be able to buy bags of plant balls from the food market to cook and serve at home, where a 500g bag will be £2.75.
If you're looking for the IKEA dine-in experience though? Well you'll just have to wait until 26th October when they'll be rolled out in restaurants nationwide.
For more information, visit the IKEA UK & Ireland website here.