Trending
'Inspirational' lad raises funds to feed 50,000 people with charity walk to Old Trafford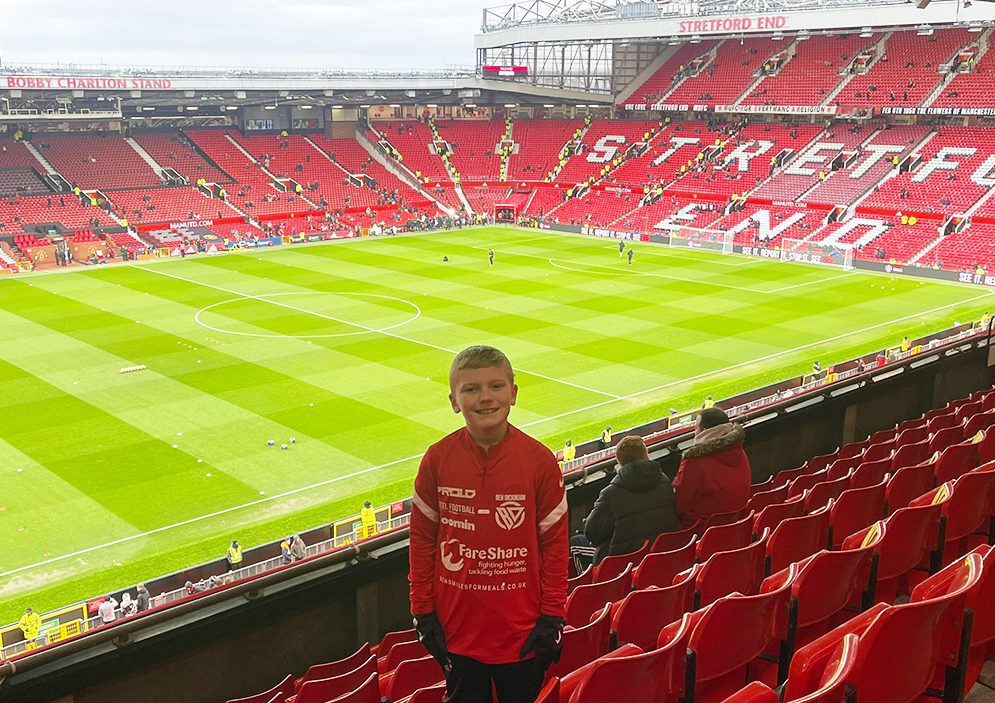 An "inspirational" schoolboy is currently walking 50-miles to Manchester United's home ground Old Trafford.
And it's all to raise worthy funds for foodbanks across the UK.
Within just days of embarking on his charity challenge by setting off from his hometown of Larne in Northern Ireland to Old Trafford, Ben Dickinson has already smashed his 50,000-meal fundraising target in aid of food poverty charity FareShare.
The monumental milestone – which equates to £12,500 in donations – comes just six days into his ten-day 'Ben's Miles for Meals' trek, and already goes a long way to helping FareShare to tackle hunger in the most vulnerable communities by distributing food packages to charities and foodbanks up and down the country.
Ben was inspired to take on the challenge by Manchester United and England star, and food poverty relief campaigner Marcus Rashford MBE – who he calls his "hero".
"I set myself a target of 50,000 meals for FareShare, and I can't believe I have reached that milestone this early in my campaign," Ben said.
"Everyone has been so generous in supporting me so far, and with four more days left until I reach my final destination of Old Trafford, I'm excited to push on and raise even more money for Marcus' charity, FareShare."
Proud dad Andrew Dickinson, who has been accompanying Ben every step of the way, added: "I am immensely proud of Ben for taking on this tough challenge and setting himself such a huge target as well [and] as a family, we are so grateful for everyone who has supported him to date and helped him reach the 50,000-meal mark so quickly.
"We can't wait to see what his final fundraising total will be."
Read more: 'Why can't we just do the right thing?' | Marcus Rashford – Manc of the Month
Although Ben's charity trek is impressive enough as it is, that's not all he's doing, as after already exceeding the original target, his fundraising tally is set to increase even further with an online auction that's offering football fans the chance to get their hands on signed memorabilia from some of the world's best players, including George Best, Wayne Rooney, David Beckham, and Cristiano Ronaldo.
Ben's charity walk will culminate with a hero's welcome at Old Trafford on Saturday 12 March as Manchester United take on Tottenham Hotspur in a Premier League clash.
The auction will then be hosted after the match by Hotel Football.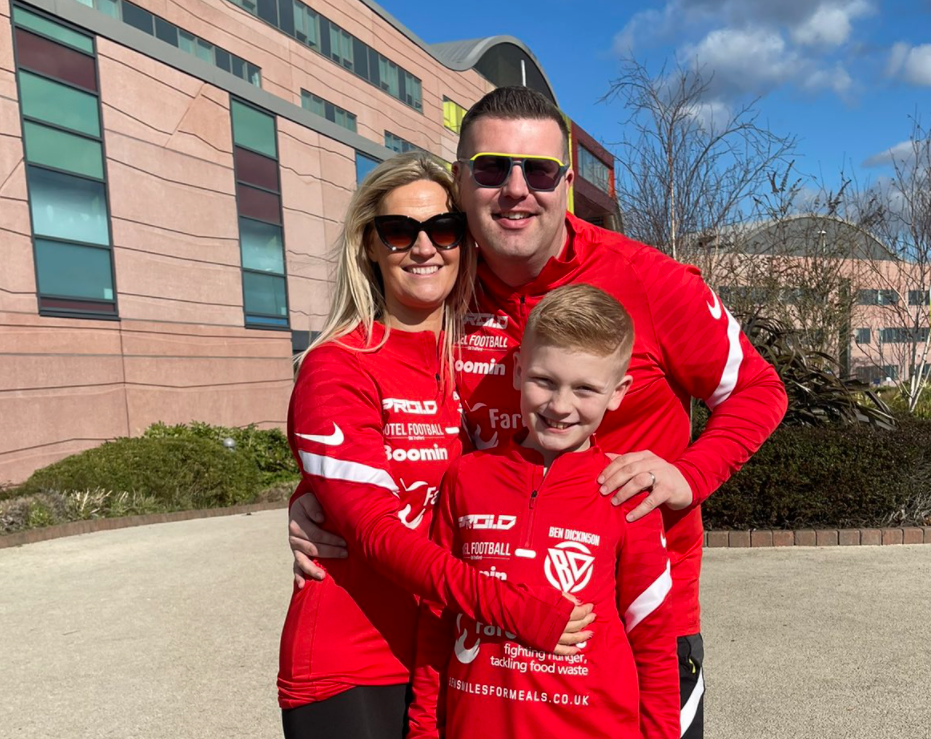 "We simply couldn't do what we do without kind community fundraisers like Ben supporting us and helping raise the vital funds we need year after year," said James Persad from FareShare UK, congratulating Ben on his achievements so far.
"50,000 meals is an incredible figure and Ben's selfless efforts will undoubtedly change the lives of thousands of people across the UK for the better.
"We look forward to cheering him over the finishing line at Old Trafford."
You can donate to Ben fundraiser for FareShare on his website here, and follow along on his journey via social media.
Featured Image – Supplied