Trending
A friendly reminder that there's a takeaway called Jack Grillish in Swinton
If there's one thing we like more than a good takeaway, it's one with a daft, pun-based name.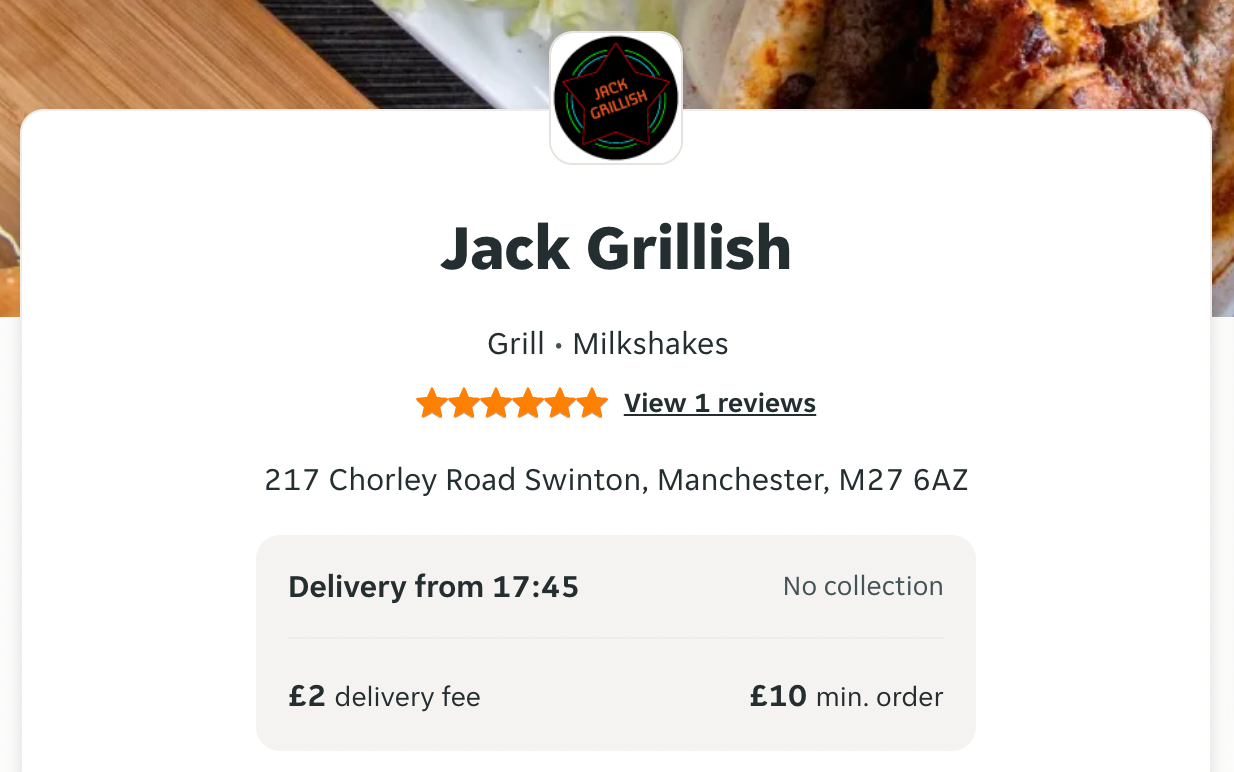 As were swept up in World Cup fever, football seems to be slowly consuming every other aspect of our everyday life, including food. Then we remembered there's a takeaway called Jack Grillish.
Yes, seriously.
lf you've never heard of the pun-based fast-food joint over in Swinton, Salford, Jack Grillish is the late-night grill and cult-favourite takeaway named after the man himself.
Despite only joining Manchester City back in August of 2021, it didn't take long at all for Grealish to get his own takeaway named after him, as the Chorley Road spot formerly known as Food Station changed its name not long after.
Most football legends have to wait their entire career to have a foodstuff named after them, let alone an entire building. In fact, we went there a couple of months back to see it ourselves.
Read more:
Jack Grillish's menu is exactly the kind of thing you'd expect to see at any no-nonsense takeaway in Greater Manchester: big burgers, lots of lovely chicken and plenty of naughty desserts.
Specialising in large trays of baked chicken, cheese and chips, it might not be the kind of thing the man himself can eat whilst away at England camp, but it'd certainly make for a banging tea for anyone watching the France game at home this Saturday.
Put another way, we're hoping that by ordering from the gaff before the game, we'll send a message out into the universe and not only will 'Super Jack' score but we breeze into the next stage of Qatar 2022.
If you also happen to be a bit superstitious, you can order from Jack Grillish HERE.
For all the latest news, events and goings on in Greater Manchester, subscribe to The Manc newsletter HERE.
Featured Image — Jack Grillish (via Facebook)/Jack Grealish (via Instagram)