Trending
Jeremy Clarkson warns of chance of EXPLODING cider after 'massive c*ck-up'
'Open it while wearing a Hurt Locker suit'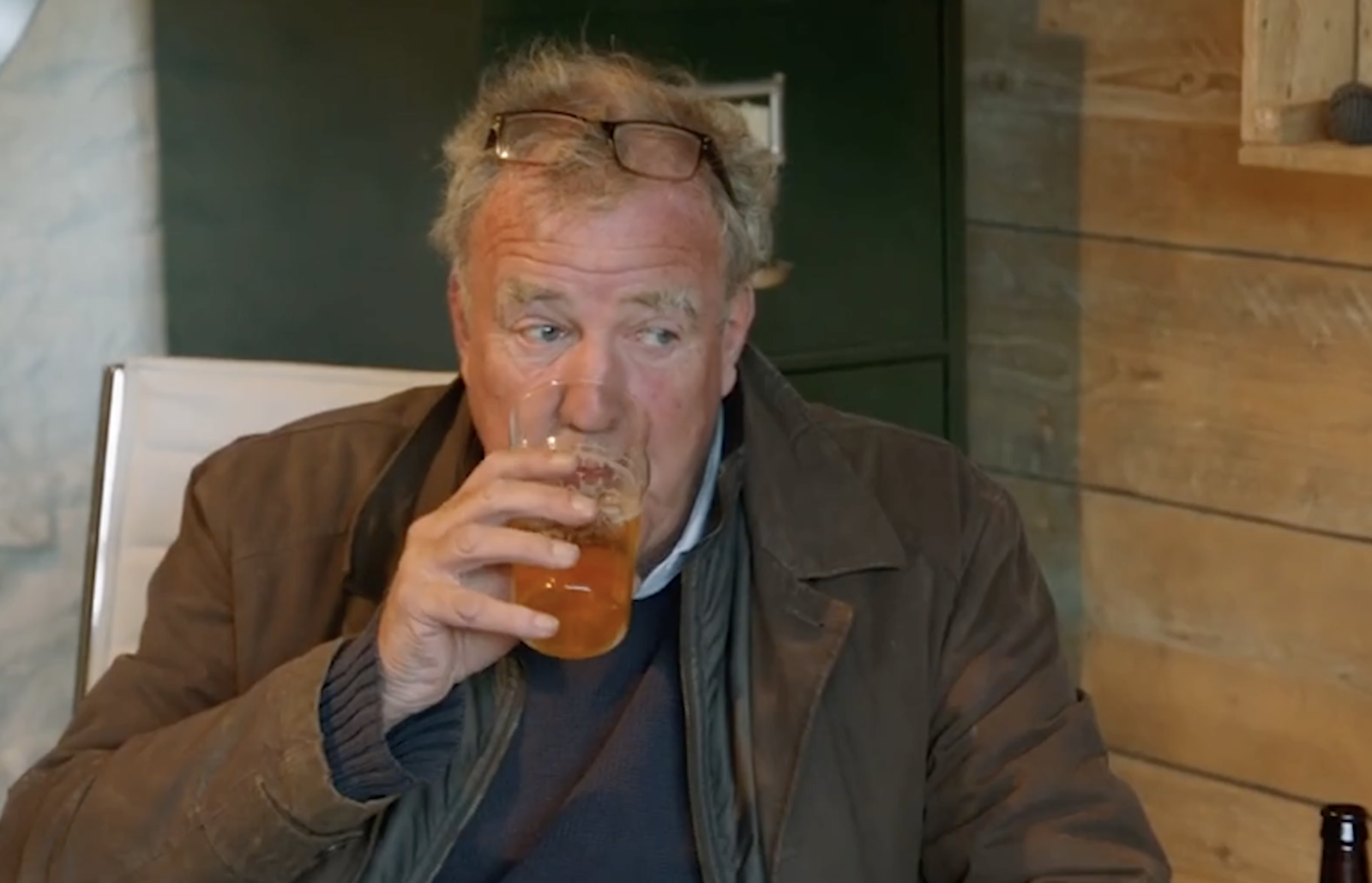 Jeremy Clarkson has warned people that there's a chance bottles of his Hawkstone Cider bottles might explode.
The presenter and owner of Diddly Squat Farm Shop said that there had been 'a massive c*ck up'.
He advised anyone who has bought a certain batch of the cider to open it under water and pour it away, with refunds offered.
Clarkson added on Twitter that people who had the affected cider bottles should 'open it while wearing a Hurt Locker suit'.
He said that the beer range is completely fine, as are most bottles of Hawkstone Cider.
Any bottles with the code L3160 should be disposed of safely as they're at risk of exploding.
Clarkson tweeted: "F*ck f*ck f*ck f*ck f*ck f*ck. There's been a massive cock up and as a result, there's a very slim chance, some of our Hawkstone CIDER bottles might, there's no easy way of saying this, explode.
"If the cap has the code L3160, open it underwater, pour it away and get in touch for a refund. [email protected]
"Really sorry about this but on the upside, the beer is fine and still delicious. As is the cider, in bottles that are unaffected. Which is almost all of them."
Hawkstone Cider is made using ingredients grown on Clarkson's 1,000-acre Diddly Squat farm in Chipping Norton, which is the setting for his hit Amazon Prime Series, Clarkson's Farm.
After he shared the warning about the cider bottle explosion risk, one person joked that it seemed 'very on brand for a Clarkson venture'.
Someone has now shared a video of them opening one of the affected bottles (not underwater as advised though, tut tut), and it does indeed seem pretty lively.
Another person said on Twitter: "It's the Oppenheimer Batch. Well played sir."
Someone else pointed out: "There aren't many businesses who start a product recall announcement like this."
One person shared his post and wrote: "If Carlsberg did recalls…"
Featured image: Amazon Prime