Trending
Kids leave chocolate and note thanking neighbour who helped retrieve their 'essential football'
"If we couldn't carry on playing, it would have been a catastrophe".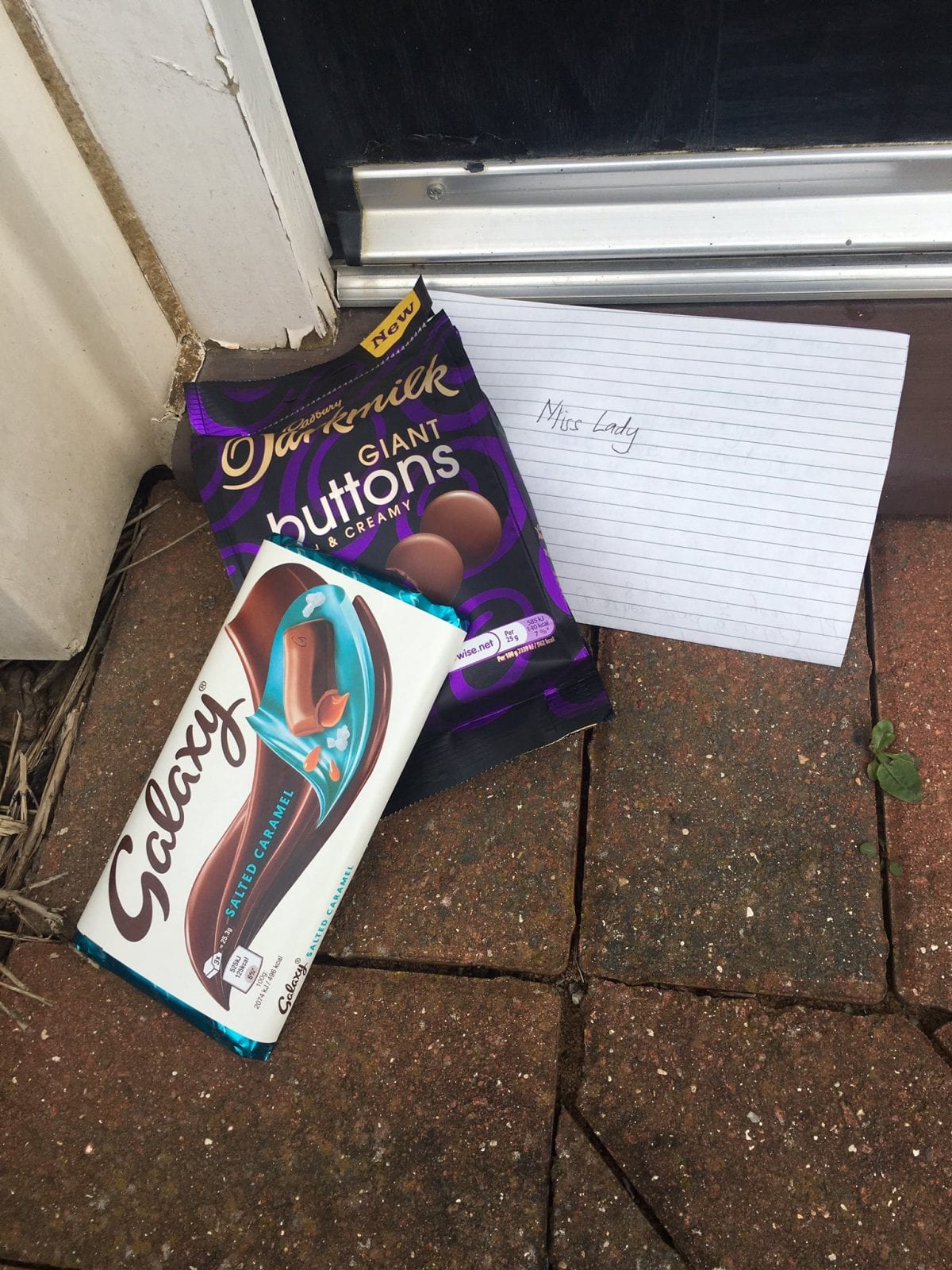 Three siblings desperate to retrieve their missing ball needed for an "essential football match" have thanked their neighbour who helped them find it.
Twitter user @dolly_sud took to social media to share the sweet story in a now-viral post.
Although there wasn't a great deal of context provided, from what we can tell, this appears to be a classic case of a situation that the vast majority of us will remember from growing up – you've booted the ball a little too hard and it's gone over the fence into your neighbour's garden and got stuck in the bushes.
Whether you'll ever get it back again though, now that's a different story.
Some neighbours have virtually no issue when this happens and will often kick the ball back over the fence, or allow the kids to retrieve it for themselves, but with others, it's quite the opposite and the kids are just better off buying another ball if they want the game to continue.
If they're really lucky though, their neighbours might even give them a helping hand in finding the ball if it ever goes missing.
And that's exactly the kind of neighbour these three siblings are "eternally grateful" to have.
After @dolly_sud helped her neighbour's young children find their football that went missing in her garden the week prior, the siblings decided to show their appreciation by leaving some chocolate and a handwritten note on her doorstep as a surprise.
Presumably unsure of her name, the handwritten note was adorably addressed to "Miss Lady".
The note read: "Dear Miss Lady, thank you so much for helping us find our football in your garden last week. We needed it for an essential football match and if we couldn't carry on playing, it would have been a catastrophe.
"[We are] eternally grateful".
The tweet already appears to be capturing the hearts of the nation and has gone on to amass over 75,000 likes and retweets, with hundreds of comments from members of the public touched by how thoughtful of the gesture is.
One Twitter user commented: "It makes me so sad hearing stories of grumpy ole people not giving children's toys back or having a go at them when it ends up in their garden. Like worse things happen, accidents happen, and it's really not a big deal – Lovely story".
"Best thing I've seen today, this game was an emergency I tell ya Ms Lady." said another.
Another added: "That made my heart melt, what lovely manners those kids have and their parents should be so proud of them".
As is usually expected with viral tweets of this nature, a few people in the comments have been quick to question whether the note is actually genuine or not, due to the neat handwriting and some of the vocabulary used, but we can only presume that it was written by a parent / guardian on behalf of the children instead, right?
Let's just overlook that, shall we?
It's always nice to hear of acts of kindness and appreciation, after all.
Featured Image – Twitter / @dolly_sud