Trending
Krishnan Guru-Murthy apologises after calling Tory MP a 'c***' on livestream
'I don't think they expected that to be heard on the live feed'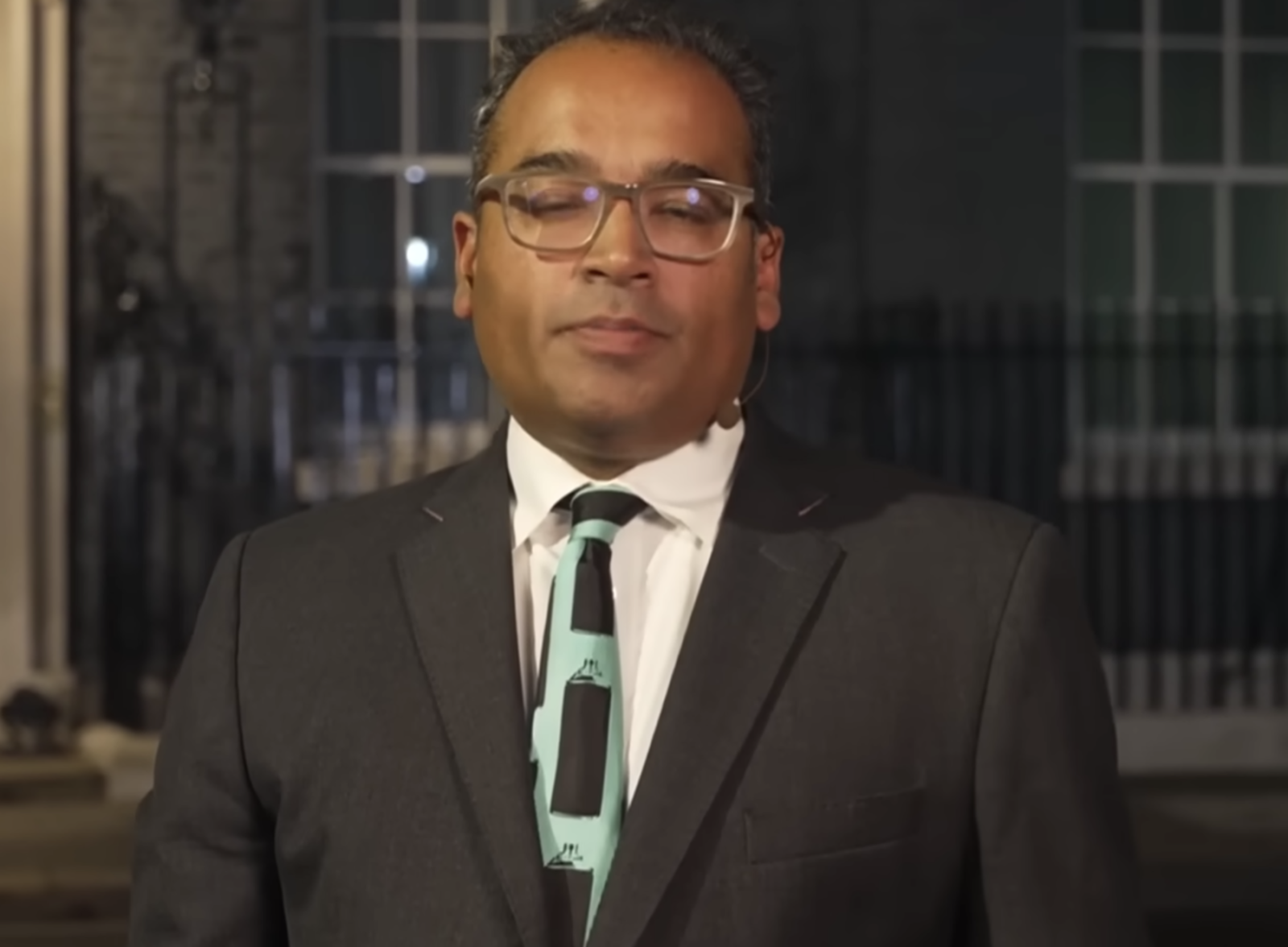 Krishnan Guru-Murthy has 'apologised unreservedly' after a livestream caught him calling a Tory MP a 'c***'.
The Channel 4 presenter had been taking part in a 'robust interview' with Steve Baker, Northern Ireland minister, outside 10 Downing Street last night.
But while the exchange happened after the cameras technically stopped rolling, their conversation was picked up by a livestream focused on Suella Braverman leaving her position as home secretary.
A clip of the gaffe has been viewed more than four million times, and described as an 'absolutely world class' TV moment.
In it, Krishnan can be heard saying: "Thanks a lot Steve. It wasn't a stupid question Steve, you know it, I'm very happy to go up against you on Truss, any day."
He then laughs to himself and says: "What a c***."
The journalist has now issued an apology on Twitter, saying it was 'beneath the standards I set myself'.
He wrote: "After a robust interview with Steve Baker MP I used a very offensive word in an unguarded moment off air.
"While it was not broadcast that word in any context is beneath the standards I set myself and I apologise unreservedly. I have reached out to Steve Baker to say sorry."
Steve Baker himself has responded to the public apology, saying: "I appreciate you apologising. Thank you."
Read more: Liam Gallagher says Noel is a 'sad little dwarf' as brothers fall out – for a change
Manchester digital artist Dan Hett shared the clip saying: "as long as I live, I will not get bored of Krishnan Guru-Murthy's delivery here. absolutely world class."
Another person said: "You spoke for the nation, Krishnan."
Someone else posted: "Fewer clips of Tory MPs sobbing about how this latest bit of chaos is a betrayal of their endlessly chaotic party, more clips of Krishnan Guru Murphy calling Tory MPs a c***."
Featured image: Channel 4