Trending
Learner drivers in Greater Manchester racked up over 21,000 major faults in driving tests last year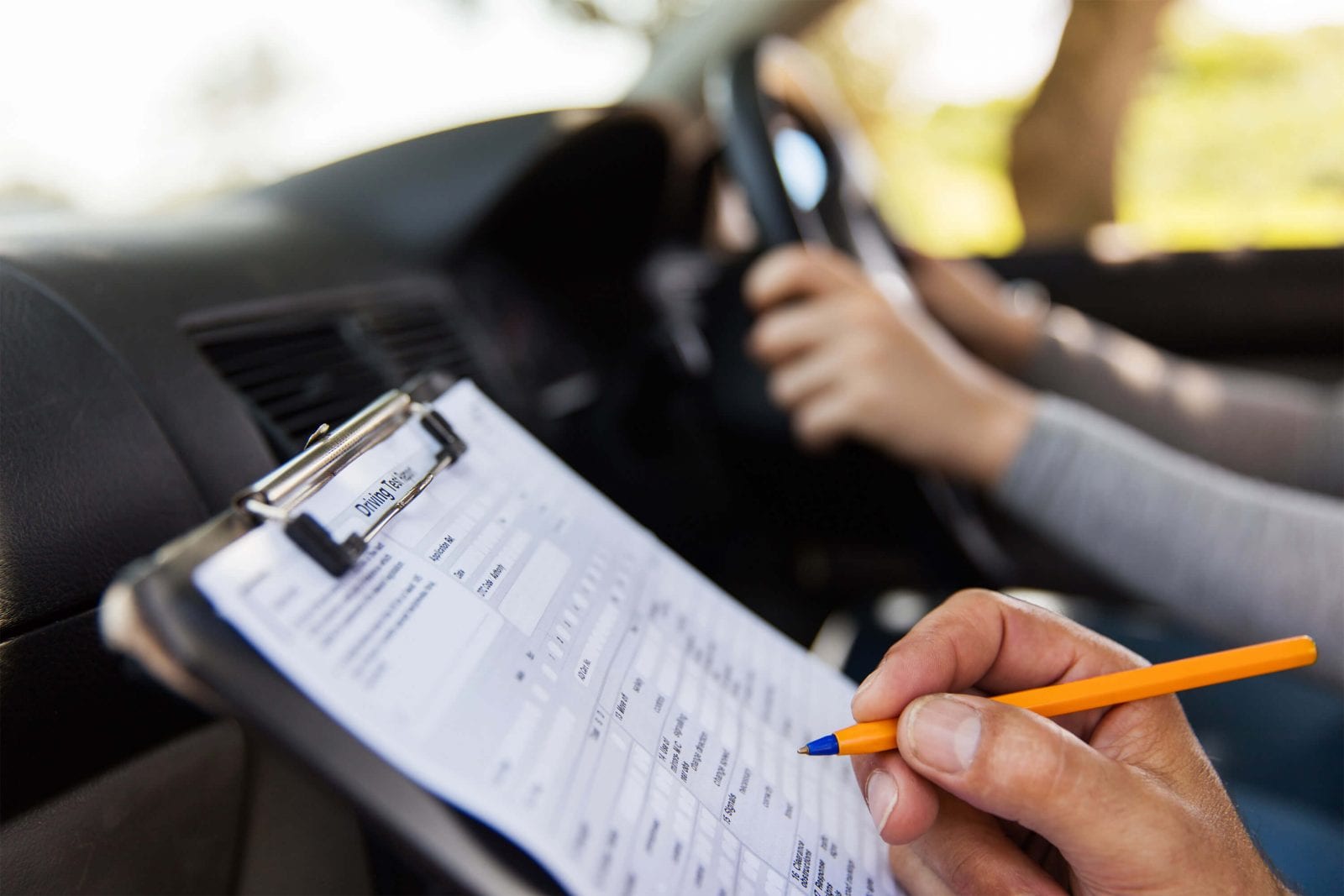 New data has revealed that learner drivers in Greater Manchester managed to rack up over 21,000 major faults during their driving tests last year alone.
Whether it's something worth shouting about or not, we all know someone who's failed a driving test or two thanks to committing a dangerous or serious fault, but according to new Freedom of Information (FOI) data obtained by car sales company, Lookers – which looked to find out the top reasons for failing tests per city – drivers in our region have a lot to answer for.
A total of 21,367 dangerous and serious faults were recorded by learners in Greater Manchester during driving tests in 2019/2020.
This revelation was uncovered as part of a larger study looking at the best and worst drivers in the UK.
So, what are the main reasons for failing then?
Well, the data showed that over 2,239 dangerous and serious faults were labelled under 'Junctions – observation', which topped the list as the number one reason for failing in seven out of nine test centres in Manchester.
Next up on the list was 'mirrors (change direction)', with 2,015 faults.
Rounding out the rest of the top five was 'response to signs (traffic lights)', 'junctions (turning right)', and 'response to signs (traffic signs)', which clocked in at over 1,000 faults each.
Top 10 Dangerous and Serious Faults by Manchester Drivers in 2019/2020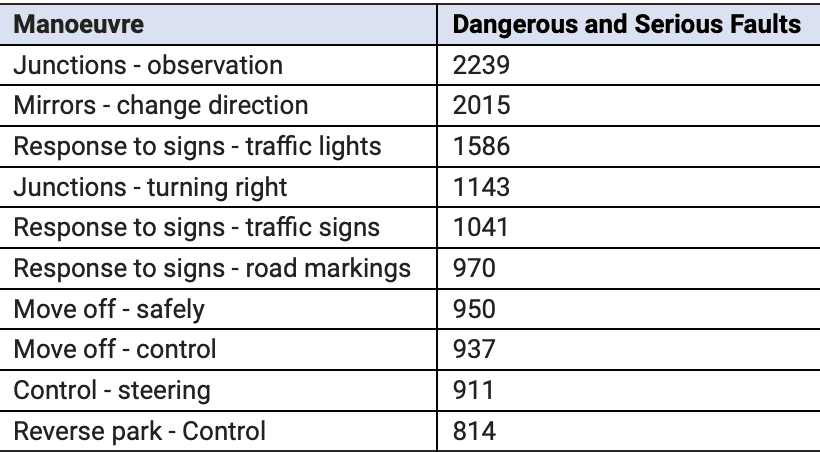 When it comes to the areas of Greater Manchester committing the most major faults, West Didsbury topped the list with 4,462.
Cheetham Hill came in second with 3,036, and third was Rochdale with 2,869.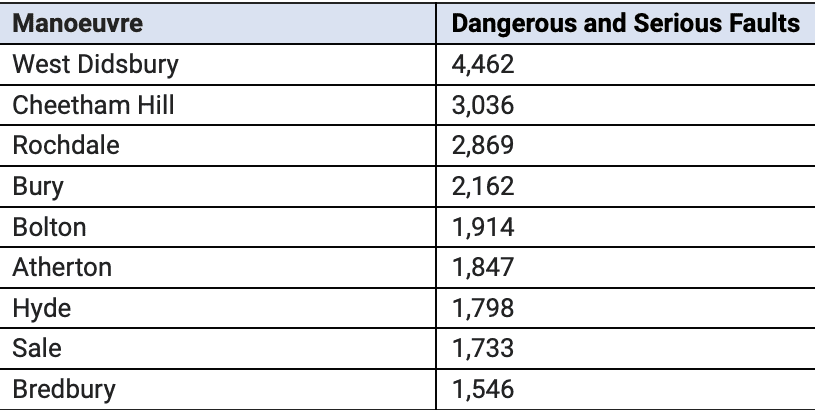 Speaking on the new study, a spokesperson from Lookers said: "Passing your driving test is a rite of passage for many of us [and] I think we can all relate to having manoeuvres we hoped wouldn't come up in our test.
"This research is a good insight into what learner drivers struggle most with under pressure.
"Hopefully, those looking to take their test this year will be able to brush up on those manoeuvres causing the most issues".
You can find the new research in full via the Lookers website here.