Trending
'Legend' Manchester train driver breaks down as he finishes his last shift after 52 years
Colleagues say Joe Crean lit up the Manchester Piccadilly depot with his "humour and hard work".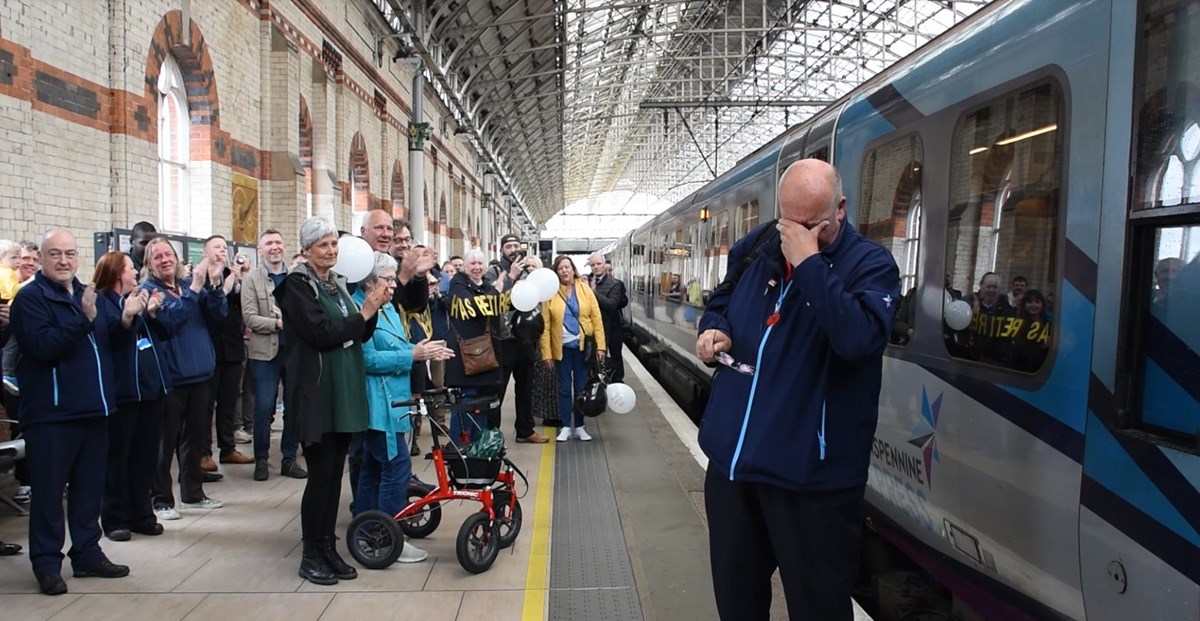 The emotional moment a popular local train driver finished the last journey of his career before retirement has been caught on video.
After 52 years of driving trains right across Greater Manchester and beyond, 69-year-old Joe Crean pulled into Manchester Piccadilly station for the final time last week, and was was greeted by a PA announcement congratulating him on his outstanding service and thanking him for his many years of hard work.
The "legend" TransPennine Express (TPE) driver from Glossop was also given a hero's welcome as he was met by the applause and well-wishes of his friends, family, and fellow rail workers.
Joe's career on the railway began all the way back in 1971 as a steward in the dining car for British Rail, but after lots of encouragement from his colleagues, he then went on to apply to become a train driver and took on the role of trainee driver in April 1975.
After five years of training and working as a driver's assistant, Joe was able to become a fully-fledged qualified driver in June 1980.
It was in 2011 that Joe joined TPE as a driver based at Manchester Piccadilly, and during his time with the company, also went on to spend several years as a driver instructor helping to train up the next generation of drivers.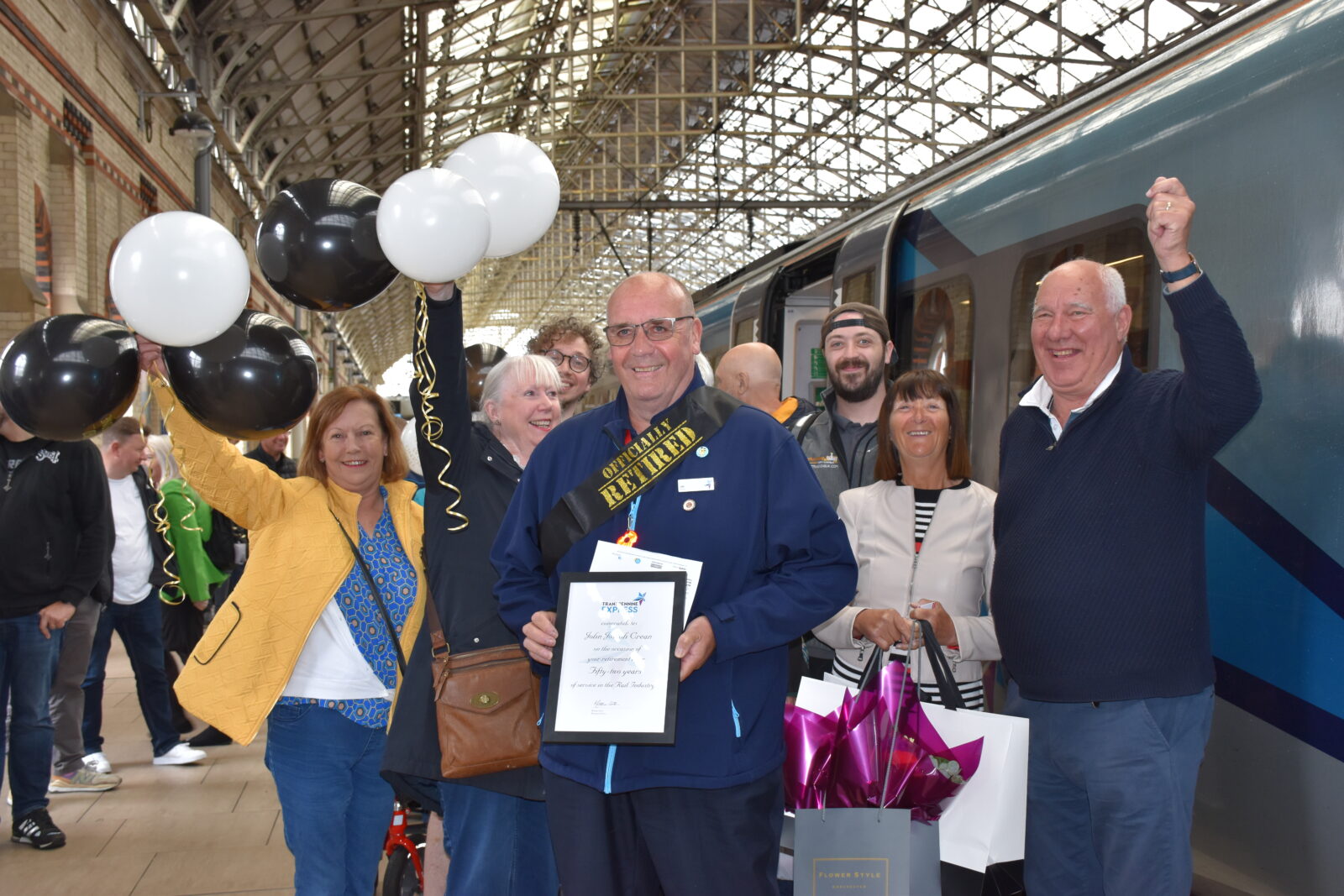 "I have over half a century of cherished memories on the railway, and it means a lot to have shared my final journey with both my family and my railway family," Joe said as his last shift came to an end.
Now that he's closed the door on his rail career, Joe says he's looking forward to spending some more time with his wife Christine, and sons Gary and Shane, as well as his extended family, and hopes to travel and take some time to relax on holiday.
Aside from that, Joe says he wants to nurture his hobbies more as he loves walking and spending time outdoors.
He also hopes to watch his local team, Glossop North End, and volunteer to help out at the club too.
Speaking at the end of Joe's last shift, Matthew Golton – Managing Director at TPE – said: "Joe is amongst the rare few who have achieved the 50-year milestone on the railway, and he has lit up Manchester Piccadilly depot with his humour, hard work, loyalty, and diligence.
Read more:
"Joe's retirement marks the end of an era but his legacy and contributions towards the future generation of drivers will carry on.
"He has been a credit to TPE, and will be sorely missed."
Featured Image – TPE