Trending
Man stopped by police on M62 for making a brew whilst driving
North West Motorway Police said they "couldn't believe" what they saw when they pulled over the driver for using his mobile phone.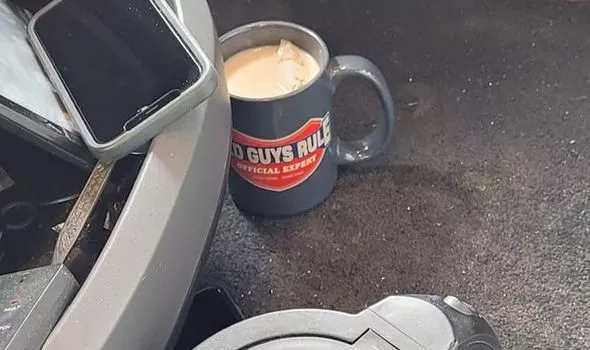 There's multi-tasking, then there's drinking a cuppa whilst you're on the motorway.
Most would agree that making a brew behind the wheel isn't the smartest move. But for one man, it seems to have been standard procedure – until he was stopped by police yesterday that is.
Spotted using a mobile phone whilst driving on the M62, a man was promptly pulled over by North West Motorway Police.
But, as he drove onto the hard shoulder, officers also discovered the culprit was in the process of making himself a brew on-the-go.
Sharing the surprising moment on Twitter, the force said: "We couldn't believe this one! #MC21 stopped a vehicle on M62 for the driver using their mobile phone whilst driving.
"When he stopped the car, he noticed the driver was also in the process of making a cup of tea.
"Needless to say, a Traffic Offence Report was issued."
The tweet has, unsurprisingly, generated some great responses on Twitter.
One user said "that takes the biscuit," whilst another joked: "Had he been arrested, you'd be able to take his mug shot."
Another added: "Hope they didn't put the milk in before taking the tea bag out.
"That's a crime in itself."
Featured image: Twitter