Trending
Manc mum's sun cream fail leaves her looking like she spent the day 'in arms of sexy hunk'
The striking sunburn marks have earned Leanne some shocked reactions from baffled passers-by.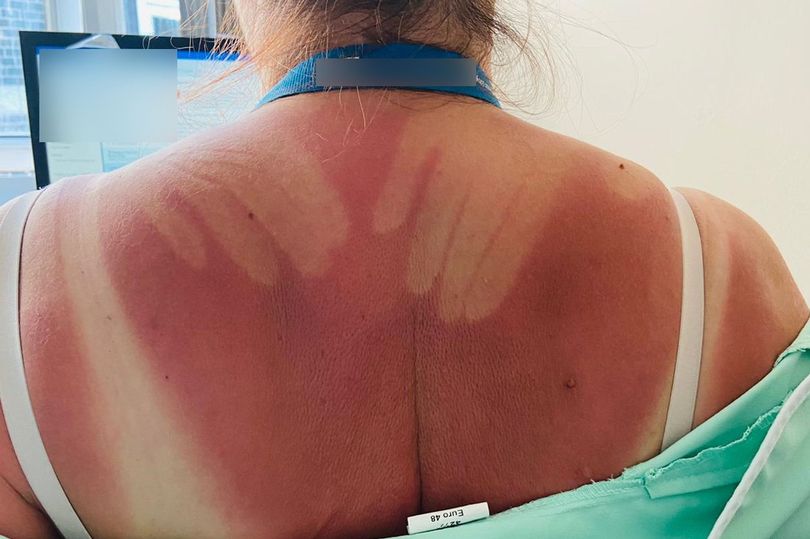 A Manchester mum was left looking like she'd spent the day "in the arms of a sexy hunk" after two perfect hand prints were hilariously sunburned onto the back of her shoulders.
35-year-old Leanne Gresty had taken a day trip with her family to New Brighton Beach on the Wirral during last month's scorching heatwave, and after applying some sun cream to her daughter, decided to dab some on her own shoulders too, before making an attempt at covering her back too by simply slapping her hands over each shoulder.
But as Leanne failed to actually rub the lotion in at all, only the specific points where her hands had touched on her back had any protection from the sun's rays.
This left her with the perfect outline of two hands on her sunburned back.
Despite the healthcare assistant seeing the funny side of the "hilarious" situation, the striking marks have earned Leanne some shocked reactions from anyone who has seen her and she's even been forced to explain what happened to baffled passers-by.
Admittedly slightly embarrassed by the careless reality of the story, Leanne said she thought it was funnier to say that "some sexy hunk had his arms around her" while she was in the sun instead, rather than having applied the cream badly.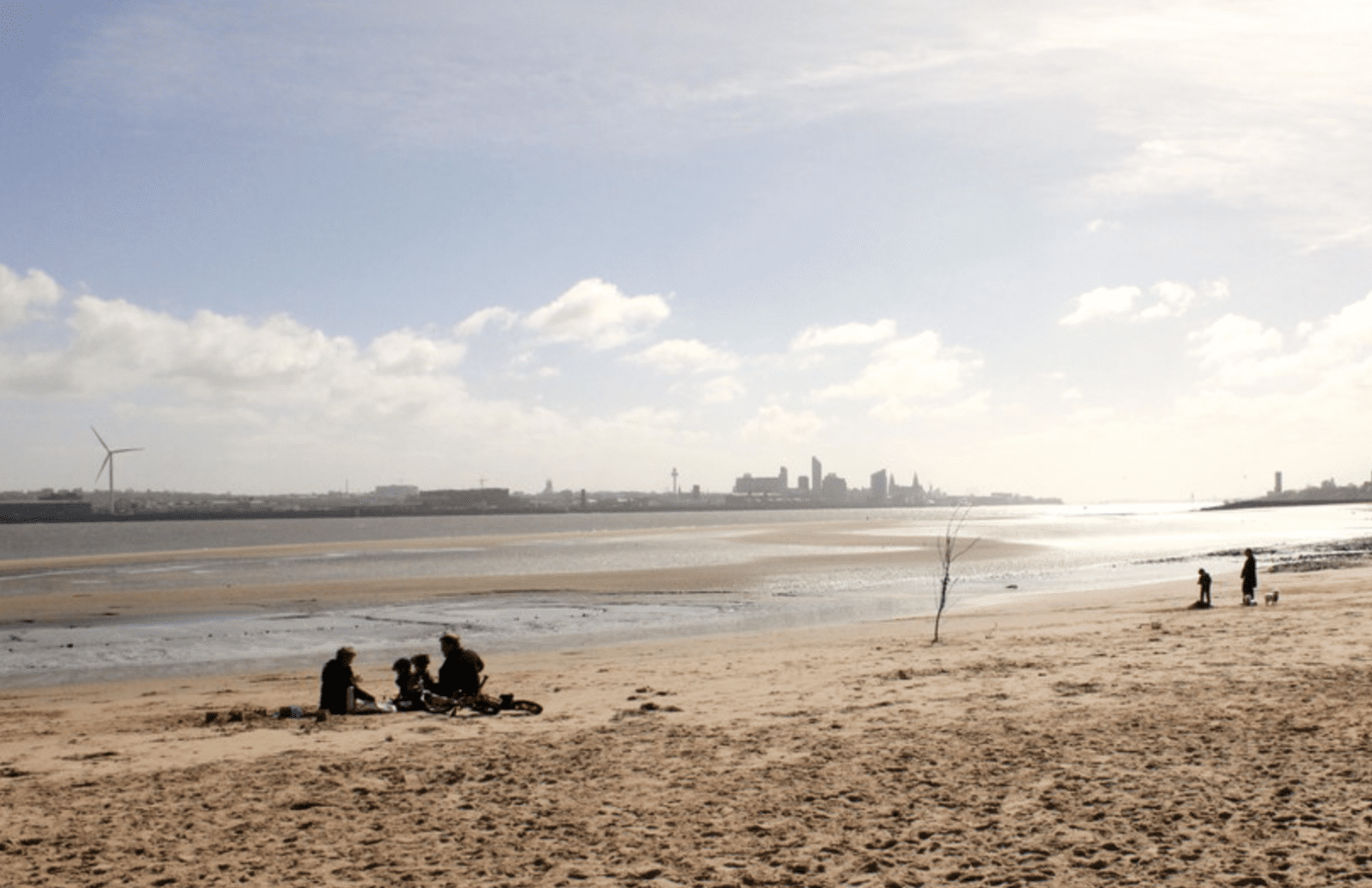 Relaying the comical chain of events, Leanne said: "I'd put sun cream on my daughter and I don't usually use it on myself [because I don't often burn], but I still put a bit on my back and shoulders [but] didn't ask anybody to put it on for me.
"I didn't even really feel the marks were there at first. It was my sister who said 'oh, somebody's put sand on your back' [and] it's at that point I thought 'Oh god, that's where I put my sun cream on'.
"I saw the humour in it though – I thought it was hilarious straight away."
Leanne continued: "I could have said some sexy hunk had his arms around me the whole time. That would have been a better story [and] it would have been more exciting, but hopefully what people did think when they saw the marks was 'Ooh, that's an effective sun cream.'"
It wasn't a quick fix either, as Leanne admitted that "those hand marks were there for a couple of days afterwards."
Featured Image – Kennedy News & Media