Trending
Manchester rapper Bugzy Malone donates sacks full of Christmas presents to 'underprivileged children'
The gifts were donated to help the children have the Christmas "they want and deserve".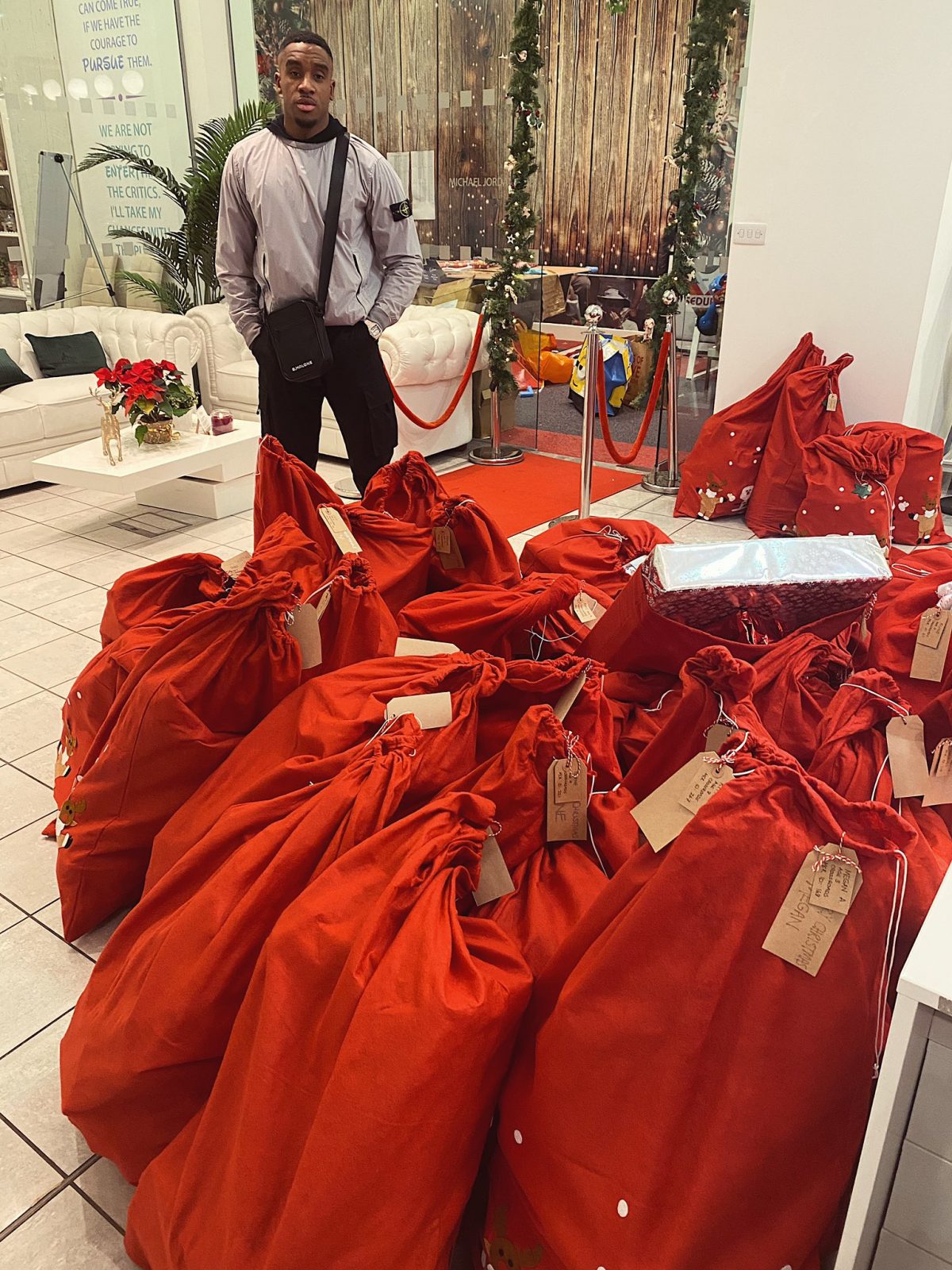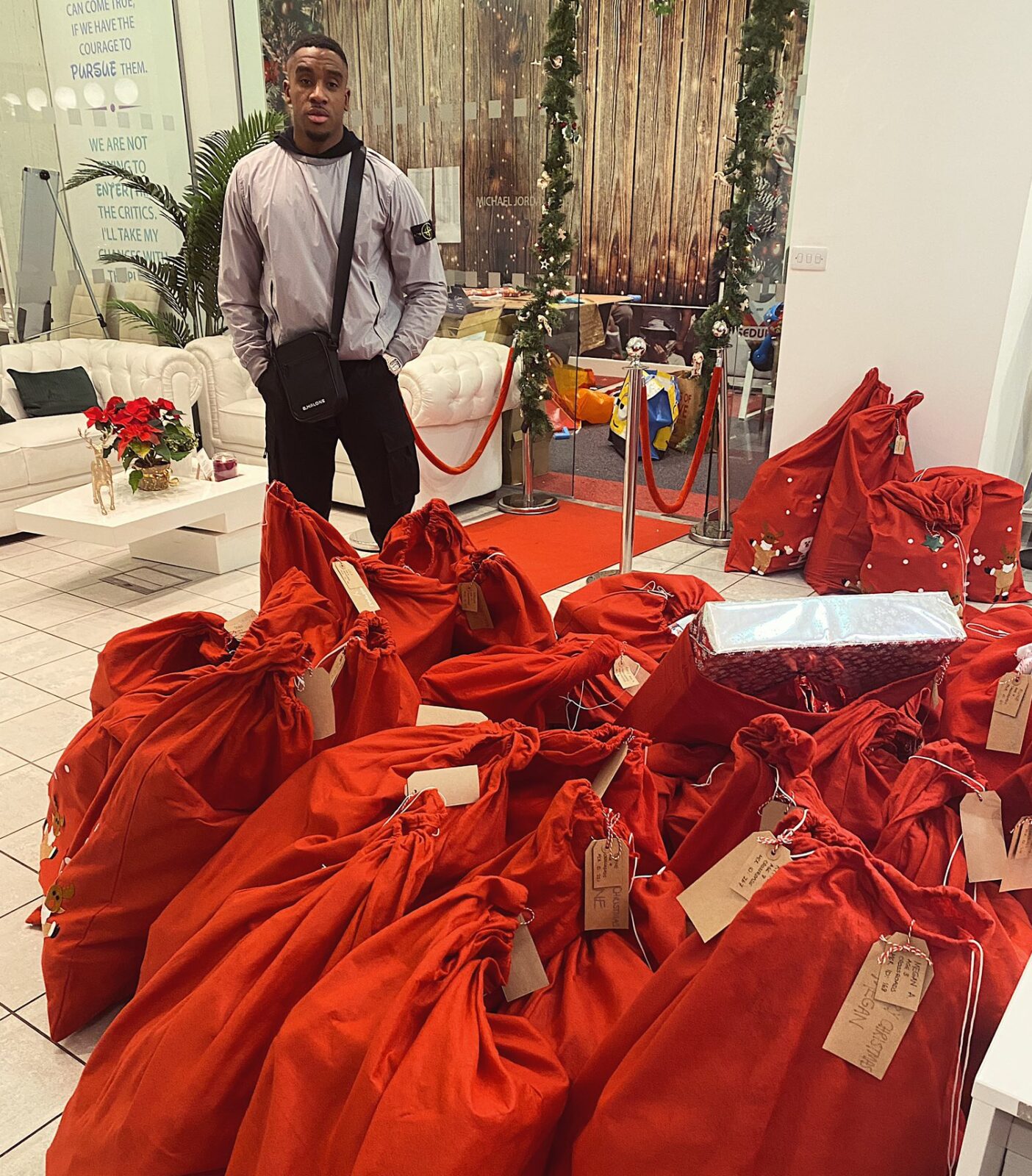 Manchester rapper Bugzy Malone has helped to make Christmas a little more special for some of the city's most "underprivileged children" this week.
With the big day fast approaching, the popular rapper and actor – real name Aaron Davis – has bought and delivered sacks filled with personalised gifts for 50 children across Manchester to help them have the Christmas "they want and deserve".
Malone worked closely with his accounts, social workers, and his team at his fashion brand B.Malone to ensure he was able to really "make a difference to the families that are going to receive them".
After having spoken publicly in the past – both in his music and interviews – about the struggles he faced growing up in a poverty-stricken household in the Manchester suburb of Crumpsall, Malone also told of why he felt it so important to contribute and give back this festive season.
He also offered words of encouragement to younger fans who may be in a similar postition.
Taking to his social media platforms yesterday to share the reason and motivation behind the donations, Malone said: "Me and my team at [B.Malone] have bought 50 underprivileged children a sack full of presents each.
"The 0161 made a man out of me and Christmas was never a good time for me or my family so hopefully these presents make a difference to the families that are going to receive them."
He continued: "We have worked closely along side my accountant [Paul Cheetham-Karcz at Sedulo] and social workers to make sure we knew as much about each individual kid as possible to get them the presents they want and deserve."
"To the children that I have bought these gifts for, if you ever see this, enjoy Christmas day as much as possible and just know things always get better in life.
"Remember it doesn't matter where you start it's where you end up."
His actions have earned him widespread praise on social media.
The post went on to amass hundreds of thousands of interactions and comments across all social platforms, with many commending Malone for his generosity towards the some of the region's most vulnerable children at a time when they need it more than ever.
Malone's donations are believed to be part of corporate accountancy firm Sedulo's Christmas Toy Appeal 2020.
Speaking on the importance of the appeal, Paul Cheetham-Karcz – Managing Partner at Sedulo – said: "We have been doing our Toy Appeal for almost 10 years now and each year it gets bigger than the last. In almost all cases of the children we support, they wouldn't be getting a single present on Christmas day if it wasn't for this appeal [and] that thought is heart-breaking.
"It's an initiative I am very proud of [but] organising and distributing around 3,000 bespoke presents isn't an easy task, [so] I would just like to thank all the clients and the team here at Sedulo for coming together to do something good in the community.
"In my opinion, all businesses should seek ways in which they can contribute to the communities they exist in, and this is just one of how we take our social responsibility seriously."
You can find out more about The Sedulo Christmas Toy Appeal 2020 here.