Trending
Manchester United fan falls on pint glass and almost loses leg celebrating Ronaldo goal
Michael leapt to his feet and imitated Ronaldo's SIUUU celebration. Unfortunately, it didn't end well.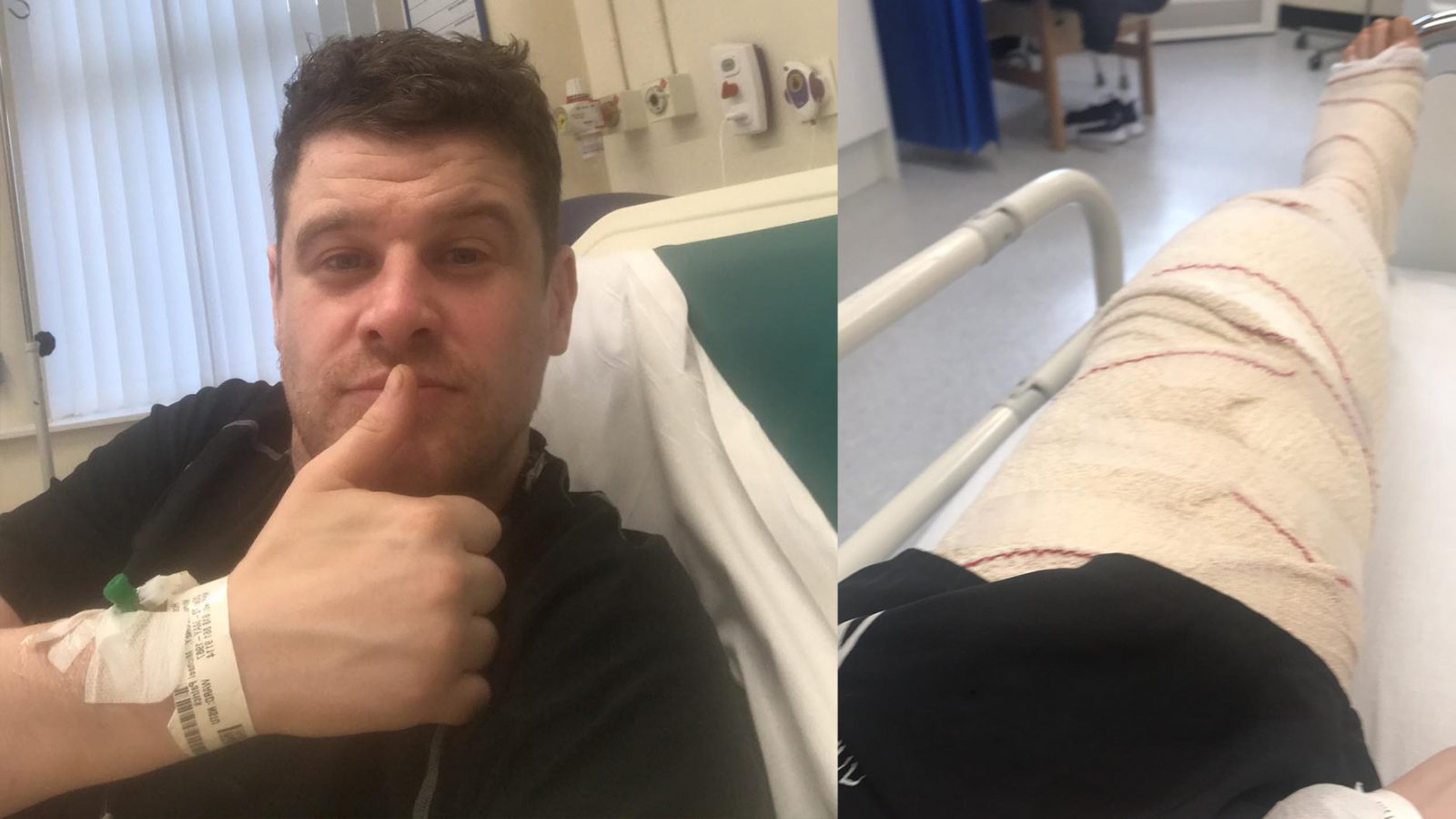 It seemed like the whole world was watching when Cristiano Ronaldo walked out for his second Manchester United debut on Sunday.
The Portugal captain recently completed a sensational move back to his former club in what was arguably the biggest footballing news of the year, and millions of Manchester United fans around the world couldn't contain their excitement.
He officially walked out in red at Old Trafford on Saturday (11 September) and to the delight of 76,000 fans, bagged a brace in United's 4-1 win against Newcastle.
His goals sent United fans across the country into a frenzy, with hundreds of videos going viral online of people celebrating in pubs, living rooms and even on the street – many of which were imitating the number 7's famous 'SIUUU' celebration.
The 'SIUUU' is basically what Ronaldo screams as he leaps in the air and spins around before landing on his feet, it started at Real Madrid, and technically just means "YESSS" – but it has since caught on as one of the most iconic goal celebrations in the sport.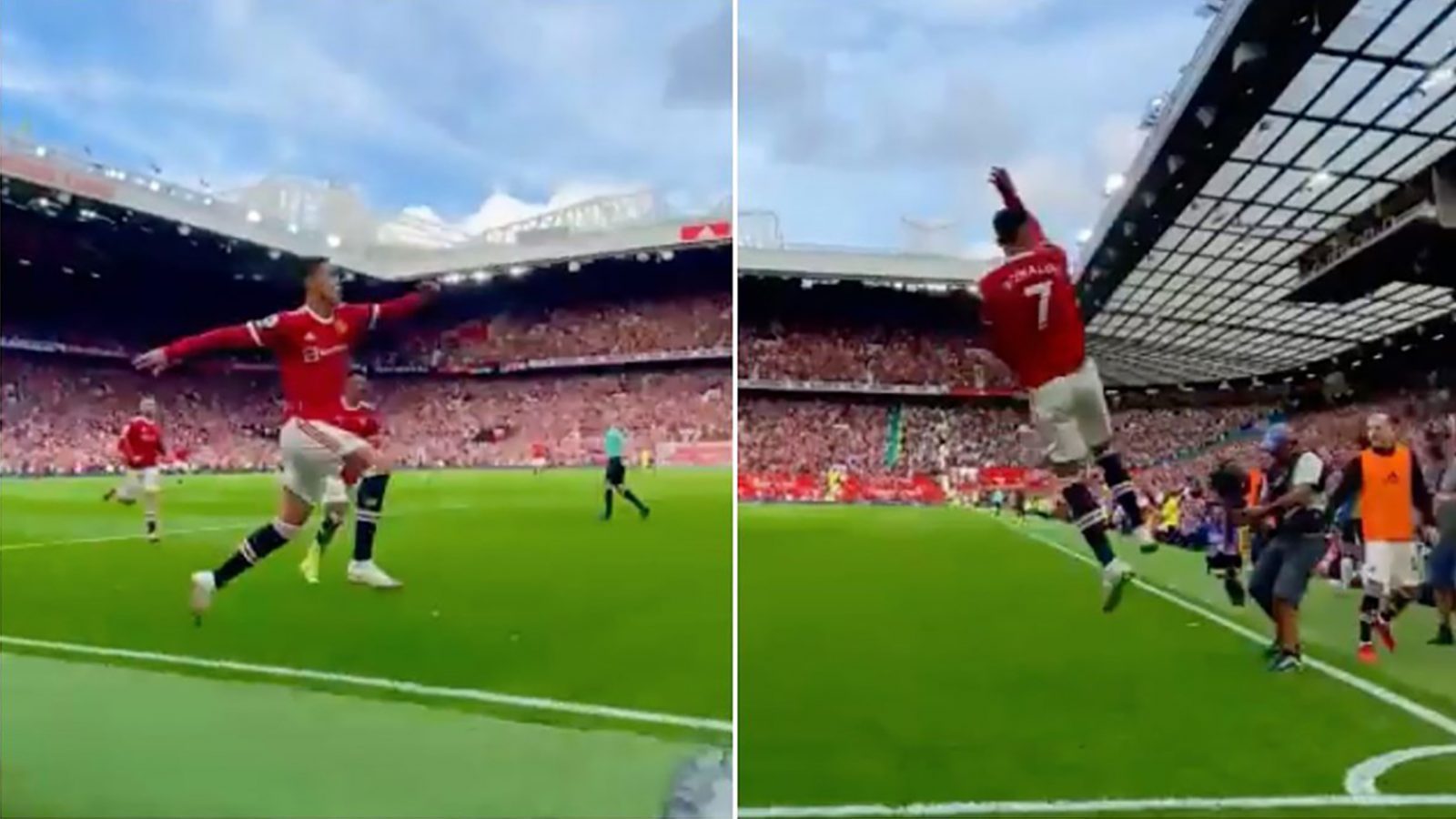 United fans have adopted the celebration, including one particular fan from North Manchester, who will never forget the Newcastle game for very different reasons.
Michael Mooney from Newton Heath, which is coincidentally the original home of the Red Devils, went to the game on Saturday, but it's what happened on Sunday night while watching the highlights that will forever live in his memory.
While having a few beers with his mates and reminiscing in front of the match highlights, Michael leapt to his feet and imitated the SIUUU celebration. Unfortunately, he landed funny, and planted his knee directly into a pint glass on the floor which severed the tendons in his knee.
Michael lost all feeling in his lower leg and foot and paramedics were quickly on the scene. Fearing that he may lose his leg if they don't act fast, the paramedics stretchered him out of the house and rushed him to hospital.


The images of his knee are truly awful, and while we contemplated including them in the piece, we've opted against it. Honestly, they belong on rotten.com.
Speaking to The Manc, Michael said: "The glass severed all the tendons and muscles in my knee but after surgery I had a brace put on and started to regain the feeling back in my toes and leg.
"This meant that doctors were able to push everything back into place and reconnect the tendons so I didn't lose my leg, thank god!
"Hopefully I'll be back home for the game tonight – viva Ronaldo!".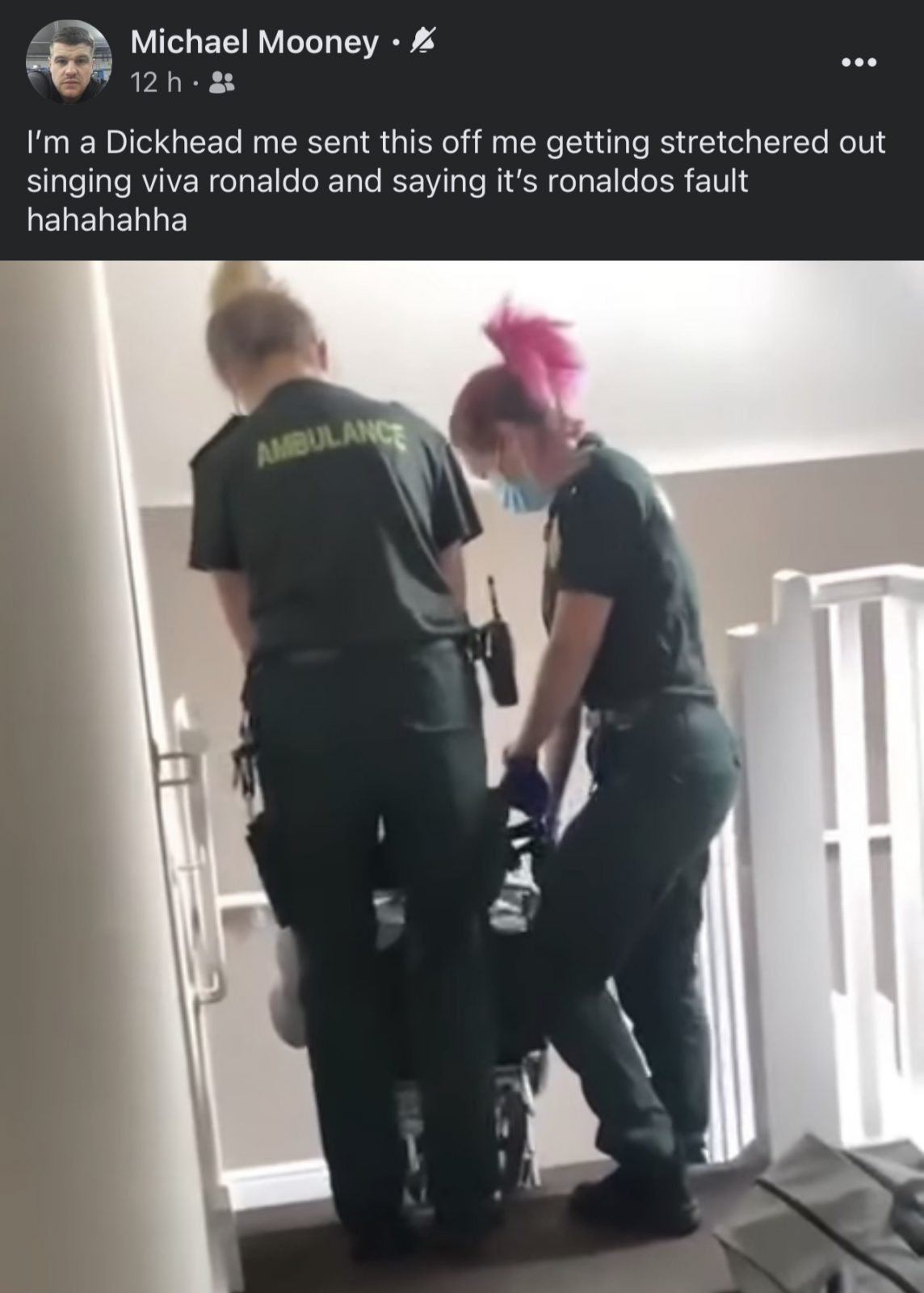 In true Manc spirit, Michael – or Mooney to his mates – was recorded being stretchered out of the house shortly after the accident, while shouting "VIVA RONALDO". Brilliant… get well soon Mooney!
The Red Devils are in Switzerland for their opening game of this season's Champions League tonight – but we're hoping Michael stays seated if he's watching it.
The match will be televised on BT Sport 2 with coverage starting at 5pm.