Trending
Mancunian Mum's fake tan disaster leaves her skin green
[siteorigin_widget class="SiteOrigin_Widget_PanelImage_Widget"][/siteorigin_widget]
[siteorigin_widget class="SiteOrigin_Widget_PanelText_Widget"][/siteorigin_widget]
[siteorigin_widget class="SiteOrigin_Widget_PanelImage_Widget"][/siteorigin_widget]
[siteorigin_widget class="SiteOrigin_Widget_PanelText_Widget"][/siteorigin_widget]
Trending
Taylor Swift and The 1975 frontman Matty Healy are reportedly 'no longer romantically involved'

Emily Sergeant
Taylor Swift and Matty Healy are apparently "no longer romantically involved" with each other, according to reports.
Although, as fans will tell you, it was debatable if they ever even were to begin with.
The American global pop megastar and The 1975 frontman have each been in a number of high-profile relationships throughout their musical careers, but no relationship seems to have attracted the pair more media attention than when they were romantically linked with each other.
Swift and Healy have been pictured together multiple times in recent months, sending their millions of fans into frenzy.
But reports have emerged today in US outlet People, as well as in TMZ and from a number of other prominent sources, that they are "no longer romantically involved" with each other, and that the relationship was only ever "casual" anyway.
"She had fun with him, but it was always casual. They are no longer romantically involved," the source told People.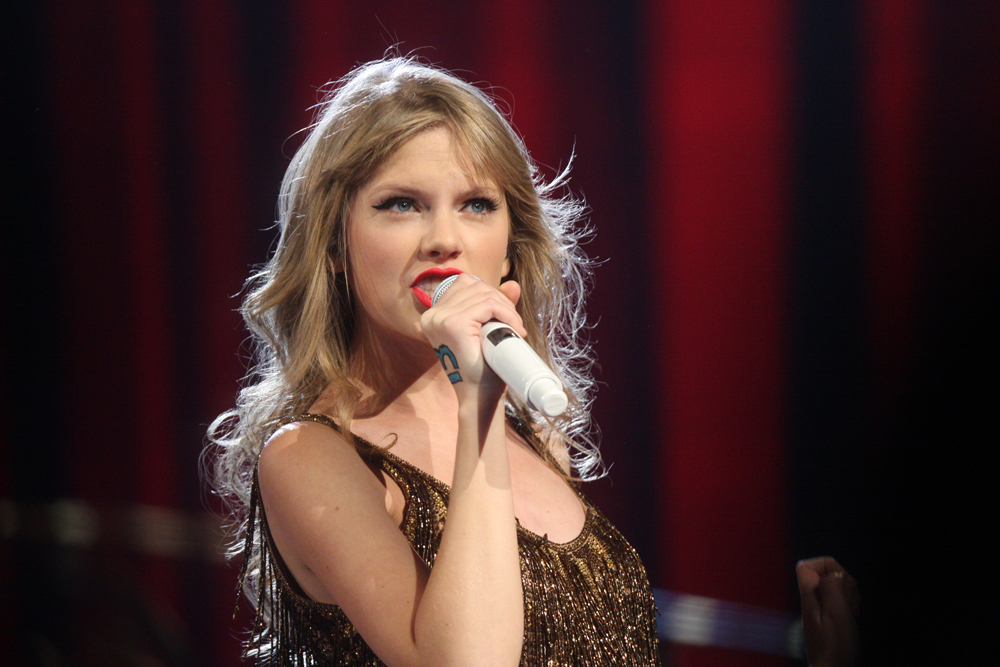 Social media had been awash with fans speculating a relationship between the pair after Swift called it quits with long-term boyfriend, Joe Alwyn, back in April.
The 33-year-old multi GRAMMY and BRIT Award-winning singer-songwriter is currently performing in major cites right across the US as part of her sold-out 'Eras Tour', while the hugely-successful Manchester band have just finished their own massive UK tour, and are now doing the rounds on the summer festival circuit.
The two first became publicly connected this year when The 1975 brought Swift out as the special guest at one of their O2 Arena gigs in London back in January.
As well as the pair being seen and pictured on several occasions leaving venues together, and supposedly – and pretty cryptically – sending messages to each other on stage via songs, Healy also gave a surprise performance at Swift's show in Nashville last month, where he appeared on stage alongside musician and mutual friend Phoebe Bridgers, who was supporting Swift.
Although, as we've obviously established, no relationship was ever confirmed between the pair.
Swift is to continue on with the sold-out US leg of her 'Eras Tour' – which broke the record for most concert tickets ever sold in a single day – until 9 August, before heading down for several shows in Mexico and South America.
She has also just announced that the next re-recording in her 'Taylor's Version' catalogue will be her 2010 album, Speak Now – which is set for release on 7 July.
Read more:
The 1975, on the other hand, are set to make a highly-anticipated homecoming return as headliners of Manchester's Parklife Festival this weekend.
Featured Image – CBC | Variety
Trending
Lewis Capaldi cancels gigs to 'rest and recover' with loved ones after 'struggling'

Daisy Jackson
Lewis Capaldi has said in an emotional statement that he will be cancelling all of his upcoming commitments until his Glastonbury appearance.
The Scottish singer-songwriter said that he had been 'struggling' with the whirlwind promo tour for his newest album, Broken By Desire To Be Heavenly Sent.
He said that the last few months had been 'full on both mentally and physically' and he needed to take some time to rest and recover at home in Glasgow with his friends and family.
The apologetic message shared on social media apologised to fans who had already spent money on hotels and travel for the affected shows, which included an intimate gig in Leeds tonight, The Hoot reports.
Lewis, who is almost as well-known for his brilliant sense of humour as for his chart-topping music, announced that he wanted to be at his best for Glastonbury.
It means he has pulled out of his incredibly intimate show at The Wardrobe in Leeds, which was due to take place on Tuesday 6 June 2023.
Only ticket-holders for Reading & Leeds Festival, of which Lewis is a headliner, had access to tickets for the exclusive show this week.
Taking to Instagram, Lewis wrote: "Hi everyone, hope you're well. This is a really difficult message, and one that hurts me a lot to have to type, but I'm really sorry to say that I'm going to have to cancel all commitments from now until I play Glastonbury on June 24th.
"It's been such an incredible time leading into this new album, and seeing all of the support from everyone has been beyond anything I could have ever dreamed of. That said, the last few months have been full on both mentally and physically, I haven't been home properly since Christmas and at the moment I'm struggling to get to grips with it all.
"I need to take a moment to rest and recover, to be at my best and ready for Glastonbury and all of the other incredible shows coming up so that I'm able to continue doing what I love for a long time to come. I need to take these three weeks to be Lewis from Glasgow for a bit, spend some time with my family and friends and do normal life things that are an important part of me feeling better. I hope everyone understands.
"I know many of you will have spent money on travel or hotels, which I appreciate more than ever with how difficult things are economically at the moment, so I'm extremely sorry for the impact this will have. The fact you're willing to come out and spend your time, money and love on these shows is beyond comprehension and I feel incredibly lucky.
"I'm getting all the help and support I need from the incredible people around me who I'm so grateful for.
"I take none of this for granted and can't wait to be back doing it again. All my love Lewis x"
Featured image: Alexandra Gavillet