Trending
McVitie's has released limited-edition white chocolate Jaffa Cakes
There's only 40 packs of the new sweet treat up for grabs in total.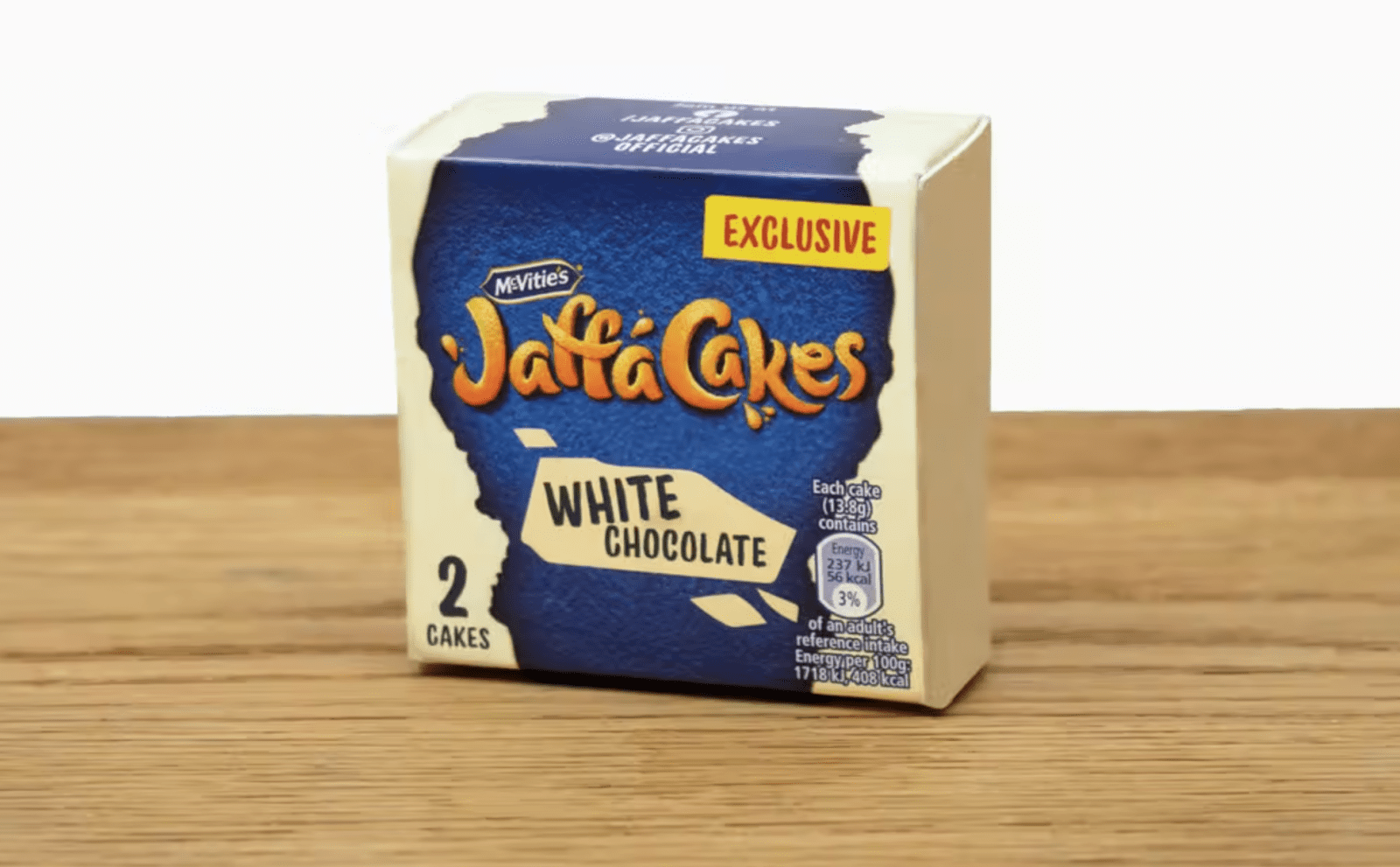 McVitie's has finally announced that it's releasing a white chocolate version of the classic Jaffa Cake – but you won't be able to get your hands on them in shops.
It's been a long time coming, but after what has apparently been "years of requests" to give the much-loved orange-flavoured sweet treat a different chocolate twist, McVitie's said in an announcement yesterday that White Chocolate Jaffa Cakes are officially a reality, and they're available for a limited time only.
Not only are they limited-edition, but there's only 40 packs up for grabs in total, and each pack contains just two white chocolate Jaffa Cakes.
And the only way you can get your hands on them is to enter a competition online.
After teasing the new sweet treat all week, McVitie's took to the official Jaffa Cakes Instagram page yesterday to confirm that "the moment you've all been waiting for" is here, and explained that to be in with a chance of winning one of the exclusive packs, you'll just need to like the announcement post, tag "a fellow Jaffanatic", and follow the McVitie's page.
Read more: McVitie's officially confirms whether Jaffa Cakes are cakes or biscuits
Speaking on the launch of the new sweet treat, Alice Jamieson – Brand Manager at McVitie's Jaffa Cakes – said: "The Jaffanatics spoke, and we listened.
"We couldn't be more excited to launch this competition and offer forty lucky Jaffanatics the chance to see their Jaffa dreams come true and be the first to try our limited-edition White Chocolate Jaffa Cakes."
Read more: This is apparently the 'correct' way to eat a Jaffa Cake
The competition announcement post has already racked up tens of thousands of likes and comment entries, so it seems as though it's already massively popular and people are eager to be in with a chance of winning.
"Omg my prayers have been answered," was just one of the positive reactions to the announcement from fans on social media.
Lucky winners will be drawn and announced on Tuesday 3 May, so stay tuned.
Featured Image – McVitie's