Trending
Mother's Day: The best food, drink and gifts from Manchester independents
Plenty of the region's businesses are stocking up with special gifts ahead of the special day.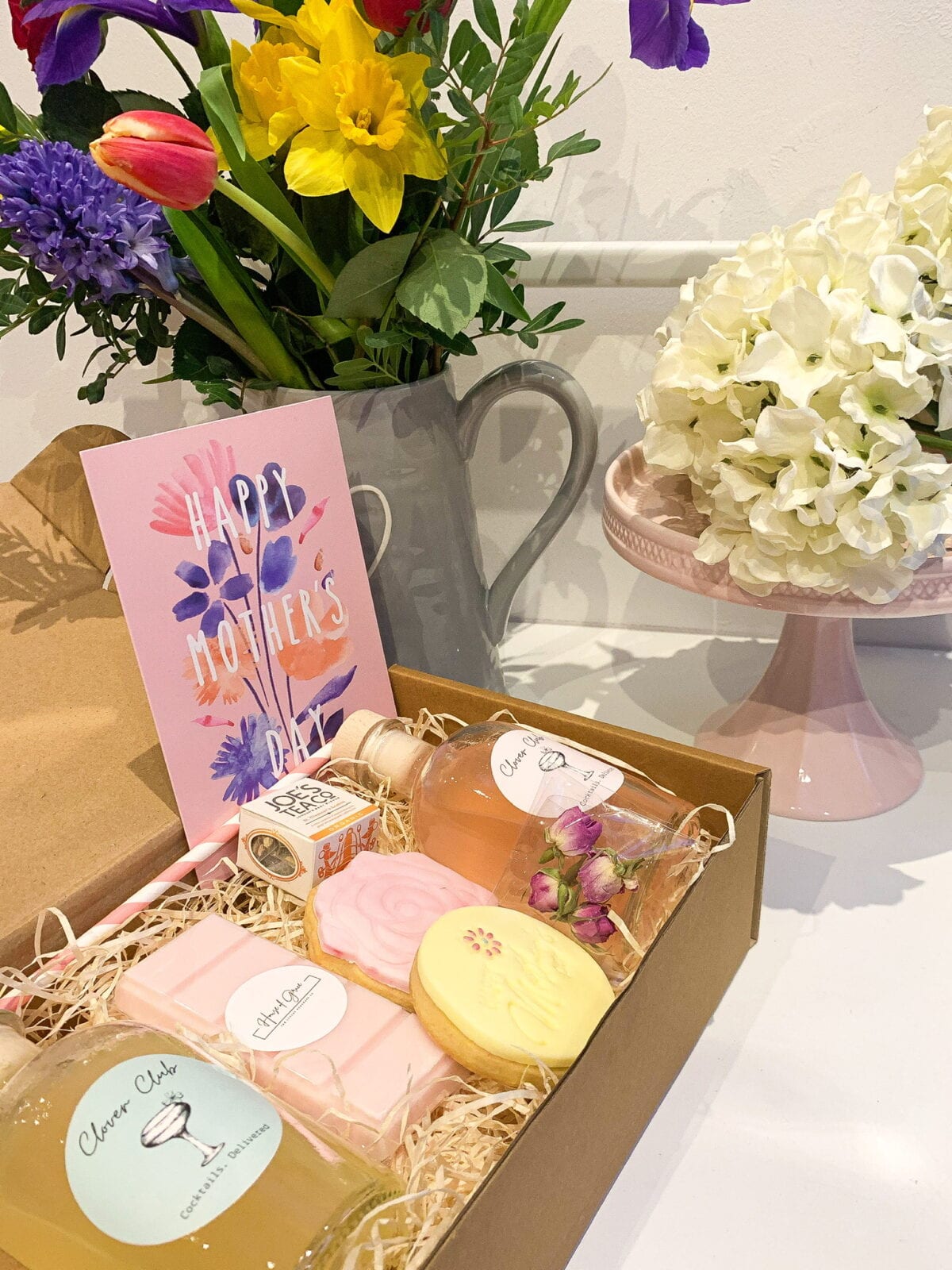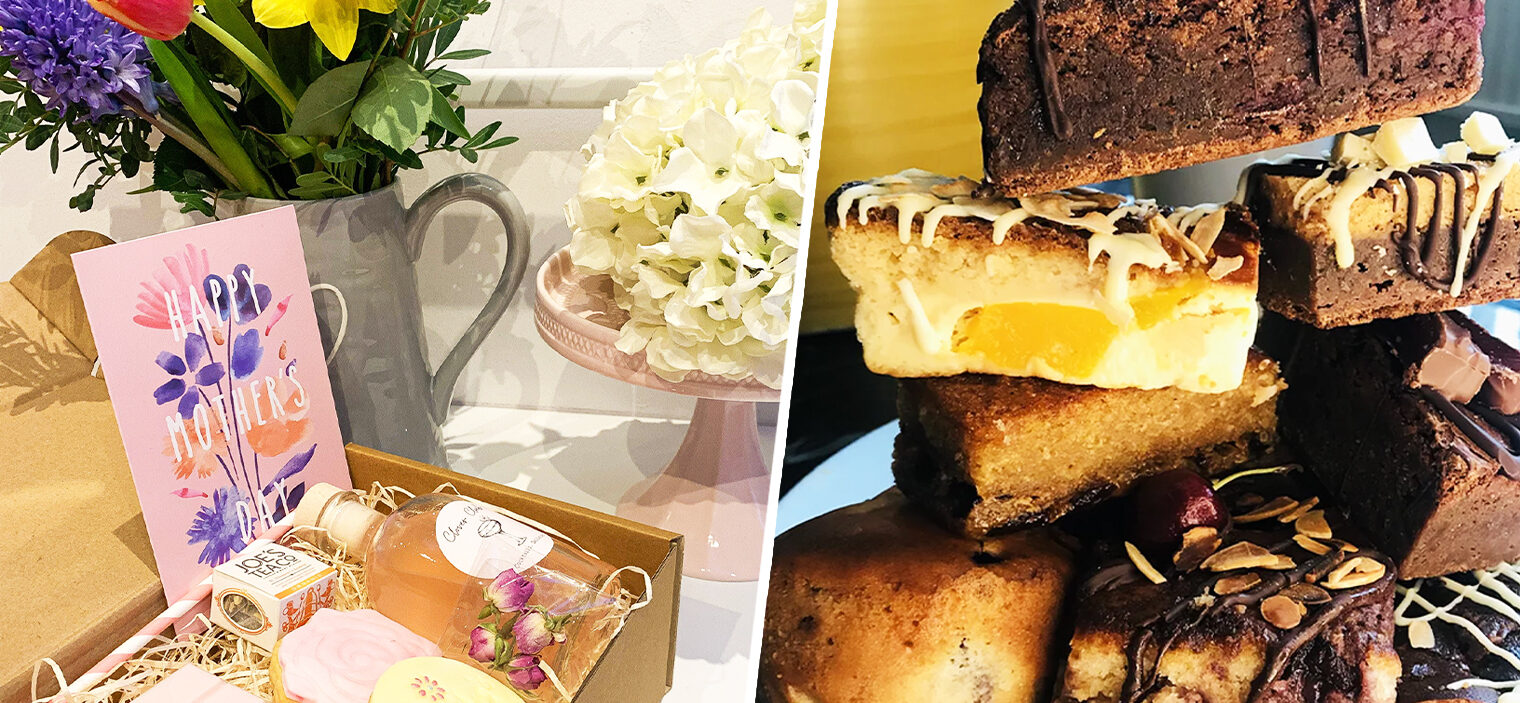 Mother's Day is right around the corner.
For a number of reasons, we know that Mother's Day can be a difficult time for some, perhaps now more so than ever in the wake of the coronavirus (COVID-19) pandemic, where so many of us may be unable to spend time the quality time with our loved ones that we so wish, but for those who are fortunate enough to have a mother figure in their lives, this is a special day to celebrate a special person.
And, with just two weeks to go before that big day is finally here, plenty of independent businesses right across the region are now stocking up with food, drink and gifts galore ready for COVID-safe collection or delivery right to your front door.
Now almost a full year on since the pandemic first hit, Mother's Day gives us yet another chance to support local business when it truly needs it most.
If you're looking for some gift inspiration, here's some of the best we've seen.
___
Food
From hand-crafted afternoon teas, to gift boxes filled with baked goods, luxury hampers and so much more, there's a lot to choose to from.
Abeja Tapas
Oxford Road
£22.50 – £38
Abeja Tapas' Mother's Day "indulgent tapas boxes" are perfect for showing your mum "how much you love her in style and making her feel really special", and also come with hand-made chocolates, beautiful bouquet of dried flowers and even a personalised message, alongside the tapas selection and your choice of wine, Cava or Sangria.
All tapas hampers are beautifully-prepared by hand, and are wrapped up in eco-friendly or compostable packaging, and can be ordered for collection or UK-wide delivery.
You can place your order in time for Mother's Day here.
___
Alex's Bakery
Deansgate
£29.90
The "perfect gift" delivered right to your front door.
Alex's Bakery's Afternoon Tea For 2 means there's no need to wait until lockdown is over for your afternoon tea experience with your mum.
Each hamper comes with x2 selection of four finger sandwiches – you can pick from tuna & rocket, ham & cheese, egg mayo and cheese & chutney – x2 fruit scones with jam and cream, x2 Quiche Lorraines, x2 plain brownies, x2 Jammie Dodger blondies, and x2 custom cups of tea (tea bag and milk pod).
Grab yours in time for Mother's Day here.
___
Nibble NQ
Northern Quarter
£19 – £30
If your mum's got a sweet tooth, then Nibble NQ's got you covered this Mother's Day, with everything from treat boxes filled with a wide variety of cakes, to take-home afternoon teas (with a vegan option also available) 'breakfast in bed', cream tea boxes, and so much more, all available for UK-wide delivery.
You can place your order in time for Mother's Day here.
___
Albert's Schloss
Peter Street
£22.50 (per person)
It's often mum who cooks the Sunday roast, but if you're after "ultimate brownie points for minimal effort" and a "super stress-free" day, then why not collect a "decedent feast" of a Mother's Day three-course dinner from Albert's Schloss instead?
Simply collect between 10am and 3pm the day before, store in the fridge overnight, and then on Sunday, follow the super simple reheat instructions.
Now available to pre-order for collection on Saturday 13th March here.
___
Bread & Bowl
Northern Quarter
£28
Fancy an "alternative afternoon tea"?
The ever-popular Bread & Bowl has teamed up with Companio Bakery and Icka Print to release a Mother's Day menu offering a taster selection of your choice of bitesize bowls – with both vegetarian and vegan options available – alongside some fudge brownies, a lavender and apple mocktail (goes great with prosecco or vodka) and a special with a personalised love note too.
You can place your orders for collection or delivery – to Manchester city centre, South Manchester, Stockport and Trafford only – in time for Mother's Day here.
___
Elnecot
Ancoats
£80
This year's Mother's Day Selection by one of Ancoats' finest restaurants, Elnecot, is designed to "treat your wonderful mums to a selection of fantastic British produce and treats" and comes with everything from a massive selection of cured meats, smoked salmon, pate, British cheeses and sourdough bread, to a scones, caramel brownies and more.
It's perfect for a picnic lunch or afternoon tea, and there's plenty to share in just one box.
You can place your orders for collection here.
___
Cloud 23
Deansgate
£20
You can now bring a slice of the unique Cloud 23 experience right to your mum's front door.
This at-home Mother's Day handcrafted "celebratory box" includes sweet treats, savoury bites, and of course a signature scone, and each order will also come complete with a complimentary miniature Up, Up and Away cocktail.
Order yours for collection in time for Mother's Day here.
___
Drinks
Cocktail gift boxes and limited edition seasonal-themed gins? You really can't go wrong.
Manchester Drinks
Home Bargains, Quality Save & Online
£10
Manchester Drinks Co has a range of limited-edition gin liqueur gift boxes specially-selected for Mother's Day that are now conveniently-stocked at both Home Bargains and Quality Save for just £10, and you can chose from either the much-loved Strawberries & Cream flavour, or the new Mystical Unicorn flavour.
The full gin liqueur range can also be found on the Manchester Drinks Co website here.
___
Clover Club Cocktails
Urmston
Prices TBC
Independent Urmston-based Clover Club Cocktails, which specialises in "delivering freshly shaken, premium cocktails to your door, the way you would expect them served in your favourite bar – garnish and all", has got a range of Mother's Day cocktails available – including the Lemon Drizzle and the Rose Glow – which all make the perfect gift.
You can find more information and place your orders from 12th March here.
___
Decent Drop
Manchester
£75 – £100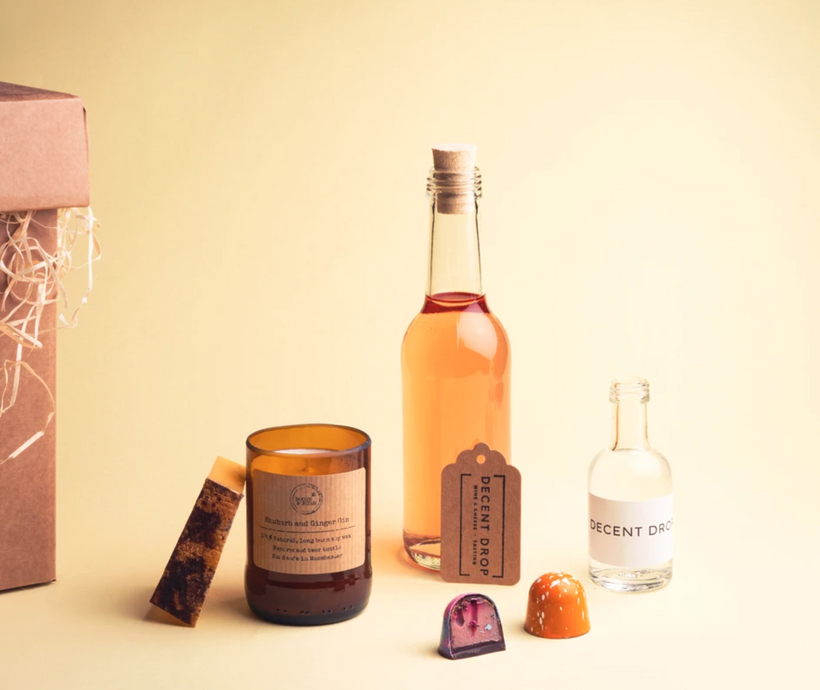 Here's your chance to show your appreciation through wine, cheese and more.
As with all Decent Drop gift boxes, there'll is six different wines, paired with delicious cheeses, and then the "mum-friendly extras" include a bottle of gin, complete with tonics and garnish, a set Cocoa Tree chocolates, a sweet-smelling handmade candle by Booze & Burn, some "pampering essentials, and oatcakes and chutney.
The gift box will also come with tasting notes and invitation to a Zoom taster session on Saturday 13th March.
You can grab yours in time for Mother's Day here.
___
Flowers, Plants & Gifts
If you're looking for something a little more traditional, here's our picks for some of the finest blooming bouquets and gifts.
The Bud and Pot
Prestwich
£12.50 – £30
The Bud & Pot are gearing up for a special Mother's Day this year, as alongside two specially-selected potted plants, you can also take your pick from a number of floral bouquets, with blooms in either "bold, bright and beautiful" colours, or "elegant, etherial, soft tones".
You can order for deliveries to be made, and collected or delivered up until Mother's Day right across Manchester here.
___
Benji's Shop
Ancoats
£49.95
Lockdown-born Ancoats independent gift shop, Benji's Shop, has put together a specially-selected gift bundle to "give your Mum the ultimate surprise this Mother's Day", that comes with the option to chose a bunch of dried flowers and a Mother's Day card to accompany the Restoring Mother's Day Bundle – which includes a soy wax candle, sea salt soak and restoring hand cream.
The Restoring Mother's Day Bundle is also available separately as well.
You can place your orders for delivery in time for Mother's Day via the Benji's Shop website here.
___
Northern Flower
Northern Quarter
£30 – £55
If it's a classic bunch of flowers you're mum always appreciates on Mother's Day, you really can't go wrong with the selection of 12 "beautiful bouquets for your wonderful mum" that iconic Northern Quarter-based florist, Northern Flower, is offering this year.
There's everything from "pastel pretties to bursting brights".
You can view the full Mother's Day range, and place your orders for delivery and collection here.
___
Green and Grounded
Altrincham
Prices Vary
Keen to "bring the outside inside"?
If your mum has a green thumb, then independent Altrincham-based plant shop, Green and Grounded, is stocked full of ethically and sustainably-sourced, affordable, and good-quality plants and accessories for the home, office or workspace that can make perfect gifts for Mother's Day.
You can browse the full selection of houseplants via the Green and Grounded website here.
___
Vouchers
If you'd rather hold off and wait until society begins reopening once again to celebrate Mother's Day, check out some of these voucher offers.
___
Nelson's Distillery Gin School
Clayton Hotel Manchester
£115
Nelson's Distillery Gin School – hoping to open back up on 17th May at the Clayton Hotel Manchester – offering a 'mums go free' voucher for the Gin & Vodka School Experience Day.
As part of the experience – which runs from 12-5pm – attendees get to make one 70cl bottle of Gin/Vodka per still, taste three of Nelsons Gins with tonic each, enjoy an afternoon tea-style lunch provided by the hotel, as well as have a talk about the social history of gin.
You can book your tickets here.
___
Hotel Gotham
King Street
£29 – £89
The "king of King Street", Hotel Gotham, is inviting mums to celebrate a belated Mother's Day celebration on Sunday 6th June as "with so many celebrations spent at home this last year, we wanted to create an experience worth waiting for".
This special experience includes exclusive Gotham G&Ts on arrival, followed by a delicious afternoon tea accompanied by guest speakers, a resident pianist to "really set the atmosphere", and a parting gift for every mum – a boxed Gotham Mug with a selection of loose leaf teas to savour at home.
You can book grab your tickets here.
___
Stock Exchange Hotel
Norfolk Street
£210
If you're in search of the ultimate gift for mum, then the Stock Exchange Hotel's belated Mother's Day voucher offer, includes an overnight stay in the beautifully-appointed John Gass room collection, followed by breakfast in The Bull & Bear and a signature scent 'Stock Exchange' candle to take home, as well as the option to could also add a bouquet of flowers for "an unforgettable experience".
You can grab your voucher here.
___
Hotel Football
Old Trafford
£125
Fancy a belated Mother's Day afternoon tea "overlooking the Theatre of Dreams" once society begins to reopen later this year?
You can treat mum to a mini staycation at Hotel Football, by beginning with the decadent afternoon tea in Cafe Football, followed by an overnight stay in one of the stadium view rooms, finished off with breakfast in bed, or in the restaurant.
It's the "perfect get away experience" for anyone who needs "a cheeky little break".
You can grab your voucher here.